South Korea has once again featured members of Kpop sensation and megastar BTS in their recent tourism promotional video, adding to their long list of contributions to the country's tourism promotion. But this time, instead of having all 7 members appearing in the video clip, South Korea only features 2 members of BTS: SUGA and Jimin.
South Korea Features BTS Once Again in Tourism Promotional Video Clip
Having BTS as one of its greatest assets, South Korea has never missed a chance to feature the Kpop sensation in the country's tourism promotion. After inviting BTS as Busan's official bidding ambassador for World Expo 2030 and the previous series of Seoul's tourism promotional video, South Korea has expanded BTS's involvement to promote the country's tourism for other cities as well.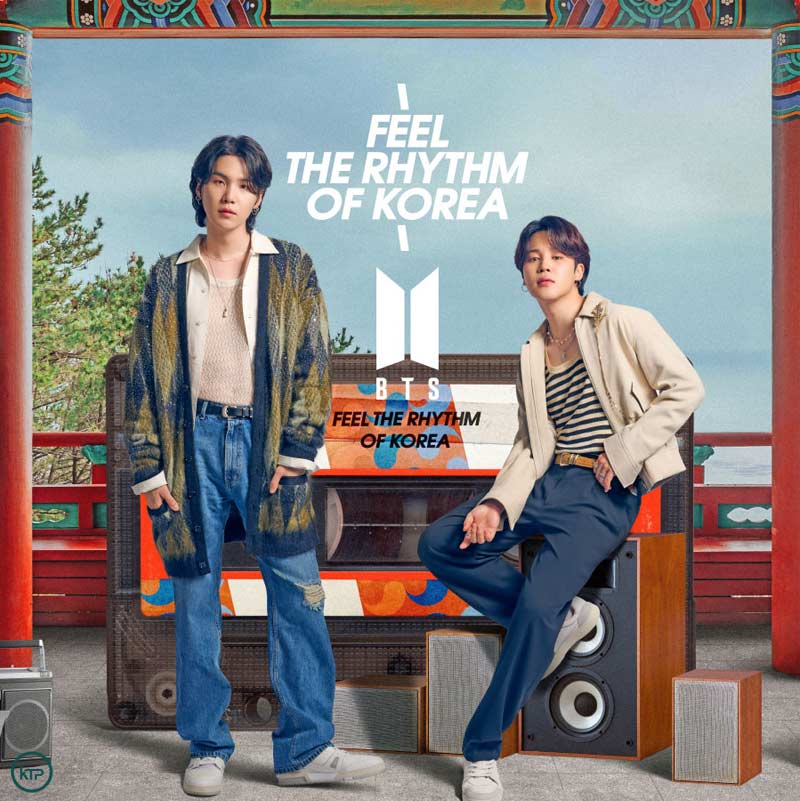 BTS SUGA and Jimin Make Special Appearance in The Country's Tourism Promotion
Starting last week, South Korea released a series of tourism promotional video clip featuring members of BTS. However, instead of having all 7 members involved, only SUGA and Jimin appeared in the video.
Rock and Roll for Daejeon City
Firstly, for the city of nature and home of kalguksu, Daejeon, South Korea brings rock and roll as the theme of its tourism promotional video clip.
Featuring SUGA and Jimin dancing to the "You, I Happened to Meet" song by Songolmae, the video gives you glimpses of Daejeon City. You will start from Hansaemdaegyo Bridge, Indong Market, Hanbit Tower, to even its Subway Station and Government Complex.
With Daejeon city, you will never run out of spirits and energy!
Blues for Busan
The second video comes from Busan, the recent most-talked-about city for holding one of BTS's largest concerts for free.
For Busan tourism promotion, South Korea takes a special music theme of Blues. It all begins with SUGA and Jimin entering a cafe. But instead of making jokes, the two BTS members requested a gorgeous track of "Come Back to Busan Port" by Cho Yong Pil.
The song will then take you around the city starting from Namparang Trail, Songjeong Beach, Gijang Market, to Gwangandaegyo Bridge. They show you the duality of Busan and its capability of giving you both a relaxing ambiance and exciting entertainment at the same time.
Hip Hop for Pohang
The latest release of South Korea tourism promotional video is for the city of Pohang. And this time, they invited BTS to join their Hip Hop theme with "This is Hiphop!" song by Drunken Tiger.
The video starts with SUGA and Jimin standing in front of electric power to ignite your excitement in taking a stroll around Pohang.
Hip Hop seems to be the perfect music as the video shows you Pohang's various industrial scenes. After all, Pohang has always been famous for being the center of South Korea's steel trade and its POSTECH prominent engineering university.
But not only that, South Korea gives you a glimpse of its delicious cuisine as well as the beauty and unique collaboration of antique and modern culture. But most importantly, Pohang also gives you all the filming locations of the famous Korean drama, "Hometown Cha Cha Cha".
Duality has always been South Korea's prominent strength, and Pohang has the most exotic duality you can never miss!
Finally, along with the tourism promotional video clip, South Korea plans to run various billboard ads worldwide. According to Korea Times, South Korea plans to promote high-scale tourism in multiple countries for the next 2 months. And it will include the United States, Britain, Singapore, Thailand, Japan, and Qatar.
Check out More Stories and Recommendations from KoreaTravelPost:
4,028 total views, 3 views today