Although in South Korea, you have a variety of food options available to you in every corner of the city, including cafes, restaurants, and street food vendors, sometimes you just want something instant and cheap. Convenience stores in South Korea offer a variety of Korean instant foods and packaged snacks that you can enjoy for a quick pick-me-up!
Ttingjak Mochi Roll
It's a gourmet dessert by CU that comes in two flavors – Red Matcha and Tiramisu. Red matcha is quite a popular flavor in the Ttingjak Mochi Rolls. As you take a bite, you will be able to taste a roll cake as well as a mochi rice cake. The outer shell of the roll is wrapped with a soft sponge cake, and the inside contains the mochi rice cake. The innermost filling consists of the red bean paste.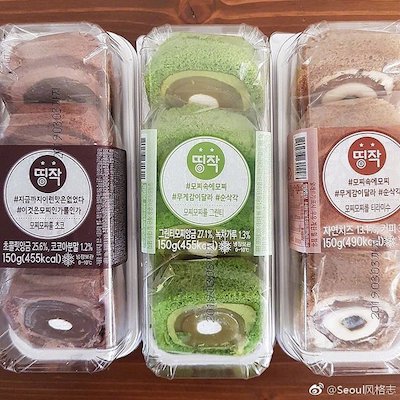 The inner shell is chewy, and the outer shell is super soft. You get two contrasting textures in a tiny roll and at a low price! Besides, you get to eat two cakes in a single dessert for less than 3 USD.
Idol's Favorite Sandwich
It's a simple sandwich to give the fans a taste of K-pop idol's favorite meal from the SBS cafeteria. The GS25's sandwich is perfectly on-trend with internet's latest craze especially after the SBS music performance "Inkigayo (인기가요)". And the best part, your favorite idols, have tried this sandwich and confirmed that it tastes the same!
Since you cannot have the actual sandwich from the SBS cafeteria, Korean convenience store, GS25's Idol's Favorite Sandwich is the option closest you can get.
As soon as you unwrap the sandwich, you can smell the mayo and the salad egg. It also contains a thin layer of strawberry jam, which might seem weird, but it tastes great together. K-pop fans have definitely given the food item as a must-try convenience store food in South Korea.
Jjiajang Buldak Fried Noodles
A food list can never be complete without Korean spicy instant noodles. You can find many different flavors, including Jjiajan Buldak Fried Noodles and original spicy Buldak Fried Noodles.
You can read details about the different Korean ramen noodles and ramen flavors in other articles.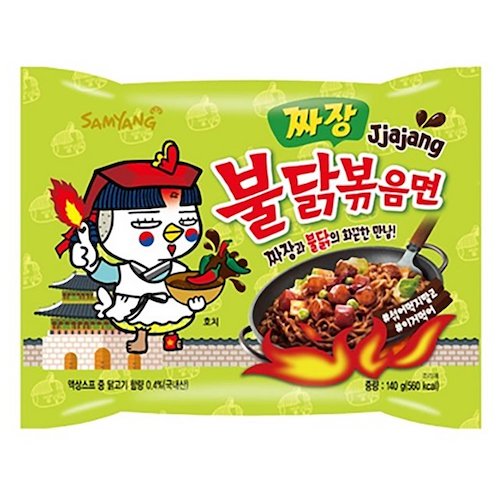 Lotus Biscoff Fresh Cream Cake
You will be able to find these Korean delicacies in specific CU stores only. This Korean instant food is like simple cookie crumbles but still something awesome. 
The Lotus Biscoff Fresh Cream Cake is a layered cake with an upper layer covered in Lotus Cookie Crumbles. The Lotus cookies are a great accompaniment to coffee, and you can taste coffee from the cookie crumble on the top. As you dig in further, you will find four delicate layers of fresh cream, sponge cake, cocoa sauce, and biscuits. The flavor is rich and dense, with perfect consistency.
Big Crab Soy Paste Rice
It's Korean instant food that you can find in the GS25 Korean convenience store. Big Crab Soy Paste Rice is a best-selling item of the store since its launch a few years back. It comes with a small bag of sesame oil that must be added to the rice.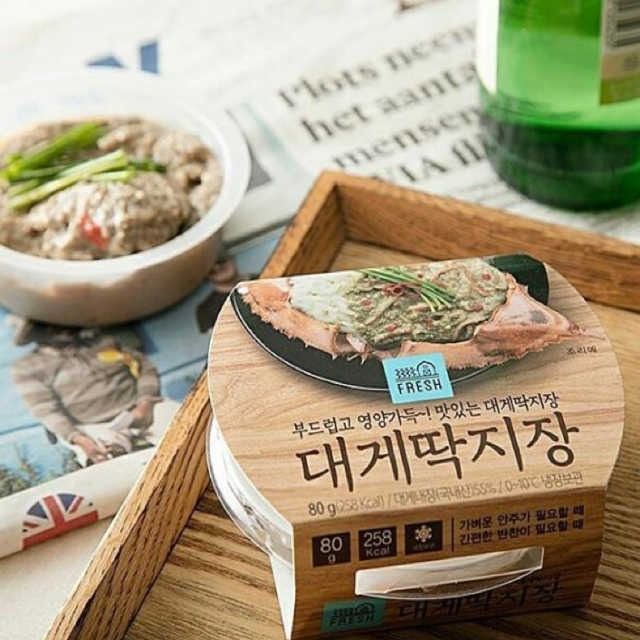 As soon as you open the lid, you can smell the crab paste, and it has a rich taste. No need to spend an excessive amount of money to eat crab rice, you can get a good quality meal from Korean convenience stores. 
Check out other must-read articles from KoreaTravelPost: