Seoul, a bustling metropolis and the capital of South Korea, is a paradise for tourists for shopping as it is one of Asia's foremost shopping destinations. It attracts a large number of tourists every year and offers them an abundance of gift options. You will find lots of options to get truly special mass-produced souvenirs like clothes, cosmetics, and magnets as well as beautiful handmade items produced by a local craftsman. A country or city-specific souvenir is a perfect memory, as well as a gift to bring home for your loved ones back home!
Here are the ten beautiful handmade gifts and souvenirs, out of many available in Seoul. Korean traditional handicrafts make a perfect gift, and you should certainly buy at least some of them.
The handmade souvenirs are available at National Souvenir Center, Seoul and in many stores at the tourist spots in Seoul.
Korean Paintings
Unique handmade Korean paintings passionately created by local Seoul artists are a popular gifts and souvenirs for tourists. Their prices are on the higher side while the reprints are available at local markets at a much lower cost. The paintings made on hanji are considered authentic.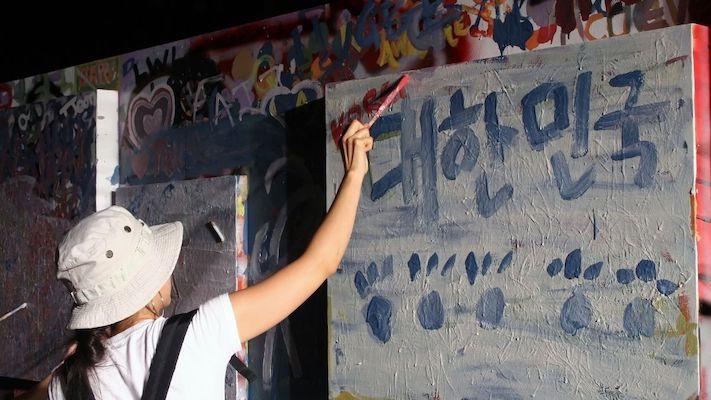 Korean artwork has a distinct style and displays picturesque, tranquil sceneries of Korea's majestic mountains and villages; Amur Leopard (Korean tiger), cranes, and other subjects which are distinctly Korean.
Traditional Korean Masks
Face masks are traditionally common in all civilizations. In Korean language, face masks are known as "tal" and have a long tradition of being used in ceremonial rituals to drive away evil spirits. Folk masks, "hahoeal," are often part of dances and plays for good luck. They were even part of royal courts, battle uniforms of soldiers and their horses, centuries back.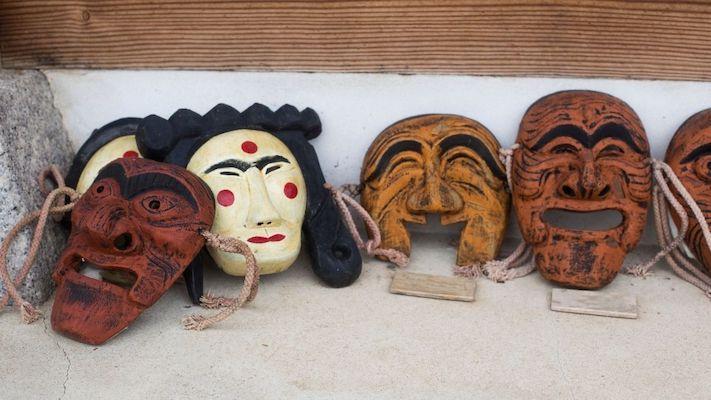 Traditional masks are usually made of alder wood, coated with lacquer to make them waterproof, and color painted with facial designs. Sometimes they might look scary. With modern technology, you can find plastic masks that look like wood and are commercially available on eCommerce sites like Amazon.
Read More: Top 5 traditional Korean Hahoe Masks on Amazon for your walls
Korean Celadon Chinaware
Beautiful jade-green glaze ceramics are always a memorable gift. Korean celadon chinaware is famous for being beautiful and of high quality. Korean pottery has a long history, and the iconic mint green celadon technique is considered a national treasure. South Korea has been a proud exporter of chinaware for thousands of years. Korean celadon artisans produce multiple colors by using an overlaying glaze that is different from the clay body.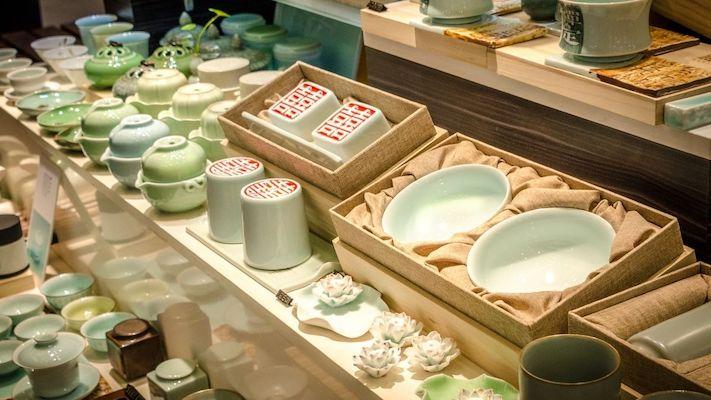 You can find classy handmade Korean Celadon Chinaware at various porcelain shops in Insadong, Seoul, at reasonable prices.
Traditional Korean Folding Fan
Traditional Korean folding fans are highly regarded for their quaint beauty and superior quality. The traditional handheld folding fans are a good option to carry when you are out in sweltering summer heat, away from the comfort of a cool home. Apart from getting relief from the heat, the fan is also useful for providing shade from the sun. You could also use it to hide one's face from onlookers and as a weapon of war. It was also one of the main props in traditional Korean performances and dances.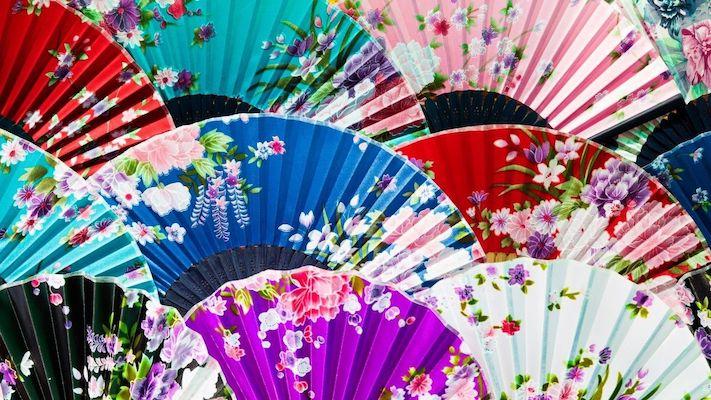 These handcrafted traditional folding fans, hapjukseon, can be folded for easy portability and are made from bamboo and hanji (or silk). The manufacturing process is grueling and much more complex than it looks. The fan making skill is called seonjajang, and a traditional artisan takes more than a week to make a single hapjukseon.
Read More: Korean Decorative Folding Fans from Amazon for Home Décor
Hanbok Korean Dress
Hanbok is the traditional Korean dress that used to be worn by both males and females before Korea's westernization. At weddings, birthdays, special occasions, and holidays, many Koreans, young and old, wear hanbok, traditional Korean attire. The full attire can be divided into tops, vests, pants, and dresses. These delicate pieces of clothing are handmade and are available for all budgets.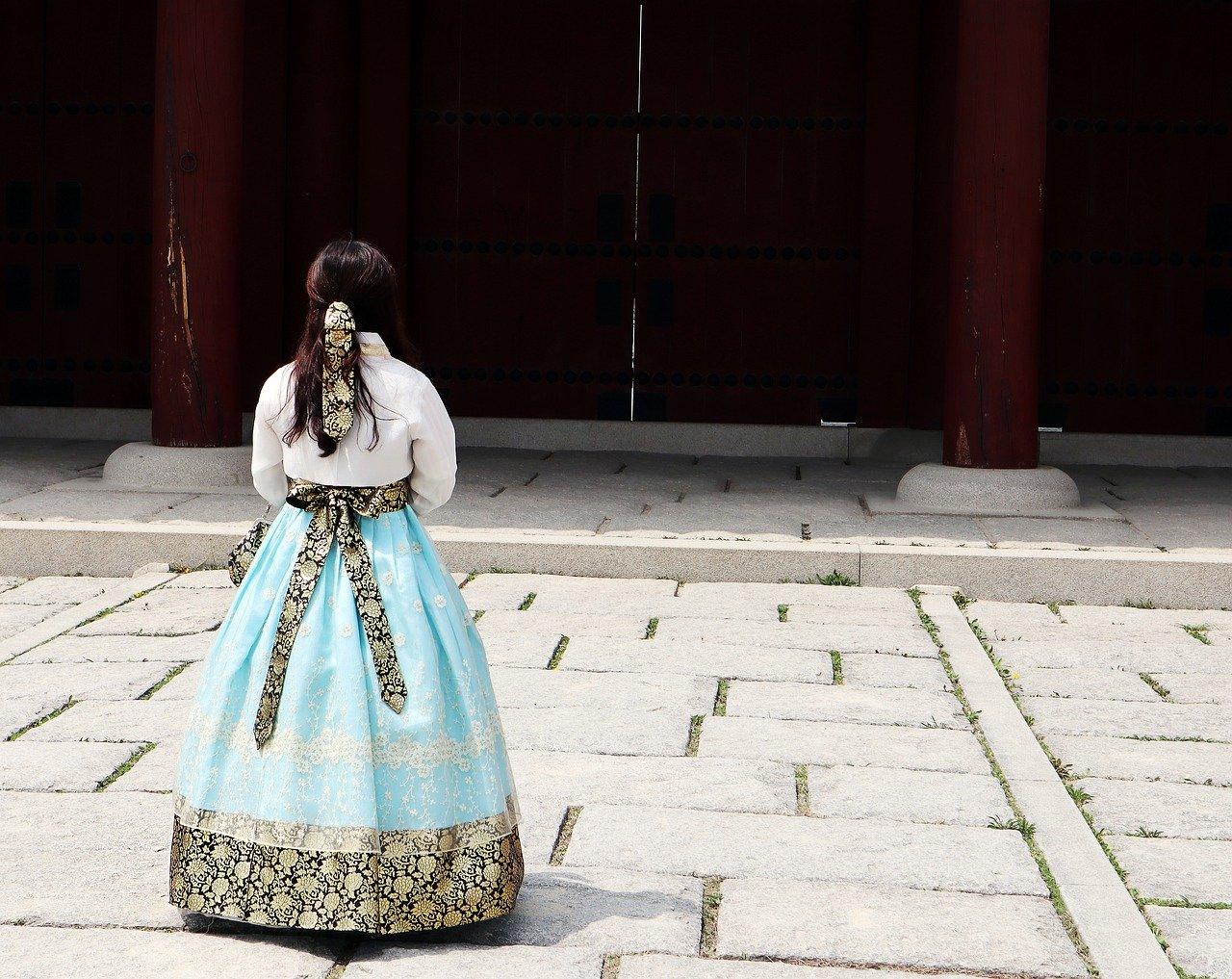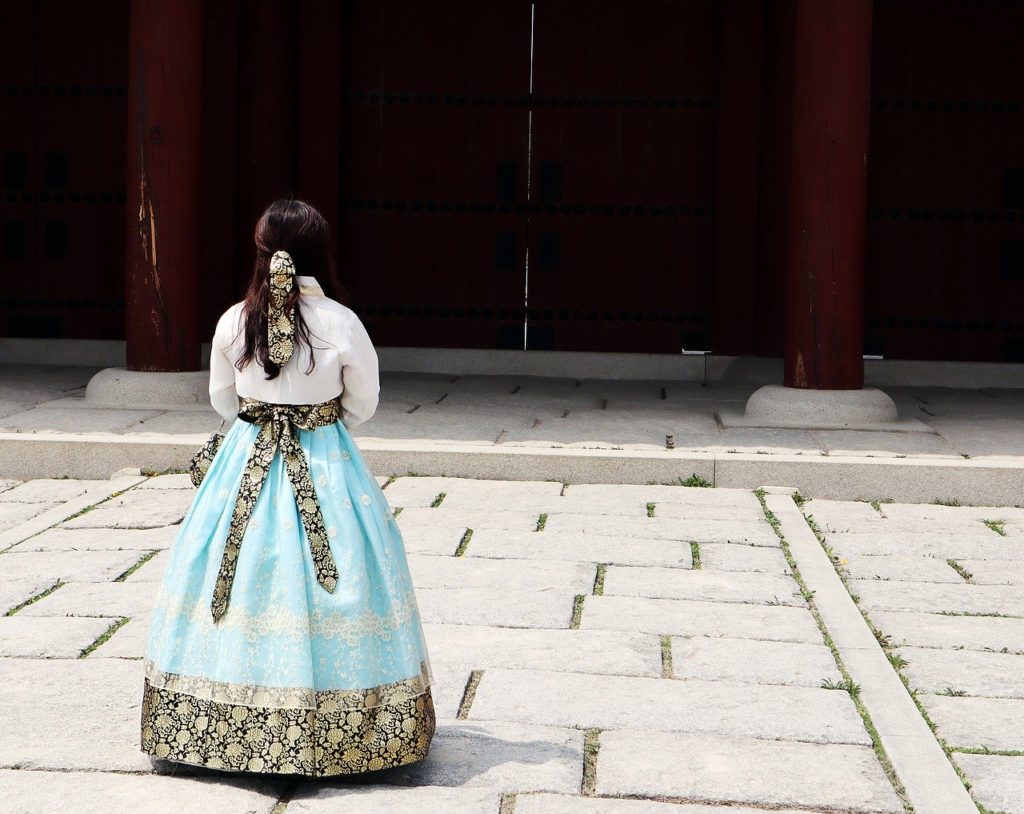 Instead of buying a full-size hanbok, one can buy dolls and teddies wearing Korean hanbok. Young children will love these. They are perfect decorations for home or gifts for family and friends when you're back from Seoul!
Read More: South Korea Travel Guide – An Introduction to South Korea's Traditional Dress: Hanbok
Korean Rice Cakes (Tteok)
Chocolates are easily available, commonly preferred gifts everywhere. But, the Korean Rice Cakes (called Tteok) are a good alternative available in Korea. Tteok is an integral part of Korean culture and it's one of the foods for Korea's national festivals: New Year's Day and Chuseok.
This Korea's culinary dessert Tteok is completely handmade. This delicious snack is made by steaming rice flour, in over a hundred variations of flavors, tastes, shapes, etc. Some varieties are sweet, and others more savory, and may contain honey, bean paste, nuts, oil, or seeds. A box of assorted Tteok is one of the best handmade gifts from Seoul that you can share with your friends back home.
Hanji – The Paper of Korea
Hanji is the traditional handmade paper from South Korea acknowledged for over a thousand years. It is known for its strength, aesthetics, and luster and was regarded as one of the best papers in East Asia. Historically, hanji was made with mulberry-tree bark and was used as insulation to keep houses warm due to its durability and insulating capabilities.
Hanji paper is extremely durable and is available in many different types, variety of colors and patterns. This special paper is common in many traditional Korean papercrafts, and there are various passionate artisans who are keeping this art alive. Hanji is a popular material for souvenirs, such as folding fans, paper dolls, gift wrap, and lanterns. There are many do it yourself (DIY) possibilities with Hanji to make unbelievably cute and perfect souvenirs.
Dak Paper Dolls
The Dak paper doll craft is especially fascinating. Similar to hanji, dak paper is another type of handmade paper especially especially useful for making sculptures, dolls, and other artwork. This paper is incredibly soft, like cotton, but tough. The dak paper dolls are adorable and wear traditional Korean outfits.
Factory-made imitations of dak paper dolls are available in abundance in souvenir shops, but the authentic dak paper dolls are difficult to find. The dolls are made using wire and hanji paper through an arduous process, which usually takes about a month to finish making a small doll completely. Artisans always receive the appreciation of fine craftsmanship.
Traditional dak doll-making DIY kits are available and you can buy them as a souvenir. You can also join a dak paper doll making class in Seoul and have the perfect handmade gift for loved ones.
Handmade Perfume
Perfumes also make an ideal gift for tourists to take back home. And if there is an option of customization to give you the desired fragrance, then nothing can beat it! In the heart of Seoul, there is a perfume making studio where you can create your own unique perfume scent.
You learn from professional instructors, the whole process, and all the secrets of creating a perfume in detail using perfume bases and natural flavors to produce a unique fragrance. Your handmade perfume would make a very memorable and ideal priceless gift for a special one back home.
Embroidery Items
Embroidered clothing, shoes, wallets, and bags have been customarily gorgeous and give aesthetic looks to these. Traditional embroidery is slowly disappearing, but some artisans are struggling to preserve the tradition. Delicate and perfectly executed embroidery is known as kungsu, and craftsmen embroider beautiful motifs of flowers and animals.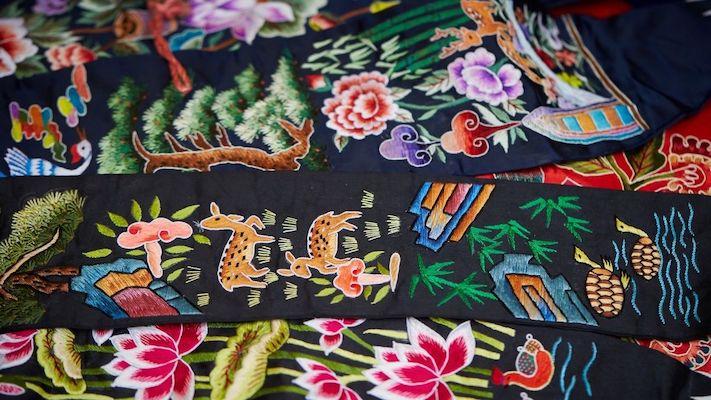 Hand embroidered gift items are one of the best souvenirs to buy in South Korea, and you can find many Korean embroidered items, including cushions, pouches, and pillows! Hand embroidered folding screens and wall hangings are also attractive. You can find these beautiful handmade gifts in any of the local stores around Seoul.
Check out other must-read articles from KoreaTravelPost: