Jeju Island is one of the premier tourist destinations in South Korea. There are scenic beaches, mild weather, beautiful waterfalls, cliffs, and caves. There are so many must-visit tourist spots in Jeju that you can spend your days roaming on the gorgeous island!
Jeju-do Area's 100 Must-Visit Tourist Spots
Jeju Island is the largest of the Korean islands and the last one in our list of South Korea's iconic destinations and its attractions.
Check out more about other iconic attractions that are in Korea's 100 must-visit attractions list:
Historic Magnificence of Gyeongsang-do Area – 100 Must-Visit Tourist Spots in Korea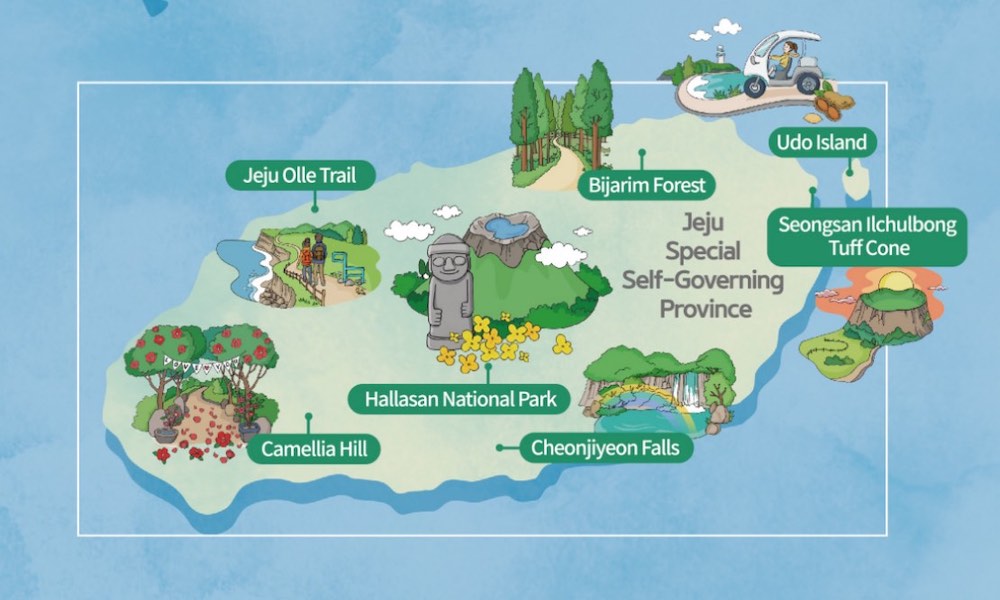 94. Seongsan Ilchulbong Tuff Cone
This tuff cone used to be a separate entity but the accumulation of sand has connected it to the main Jeju Island. The name comes from how the crater resembles a fortress (seongsan) and you can enjoy beautiful views of sunrise (ilchulbong – sun rising peak). From here, you can also see the majestic Hallasan Mountain and the surrounding parasitic cones. It makes up for a beautiful must-visit tourist spots in Jeju!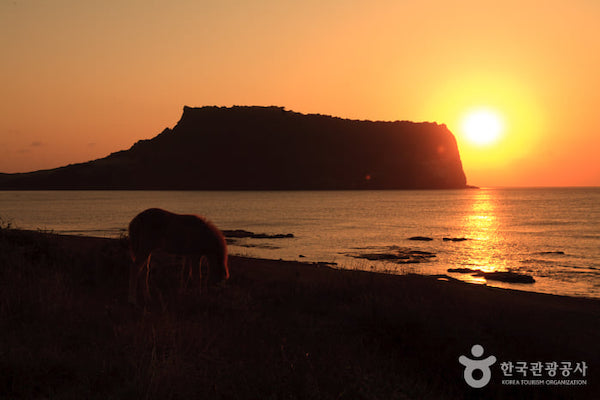 95. Hallasan National Park
Hallasan Mountain, one of the three sacred mountains of Korea, is the highest mountain in South Korea. It is also a designated UNESCO Biosphere Reserve site (Jeju Volcanic Island and Lava Tubes). You can even climb up the peak and marvel at the beautiful sunrise or sunset if you like!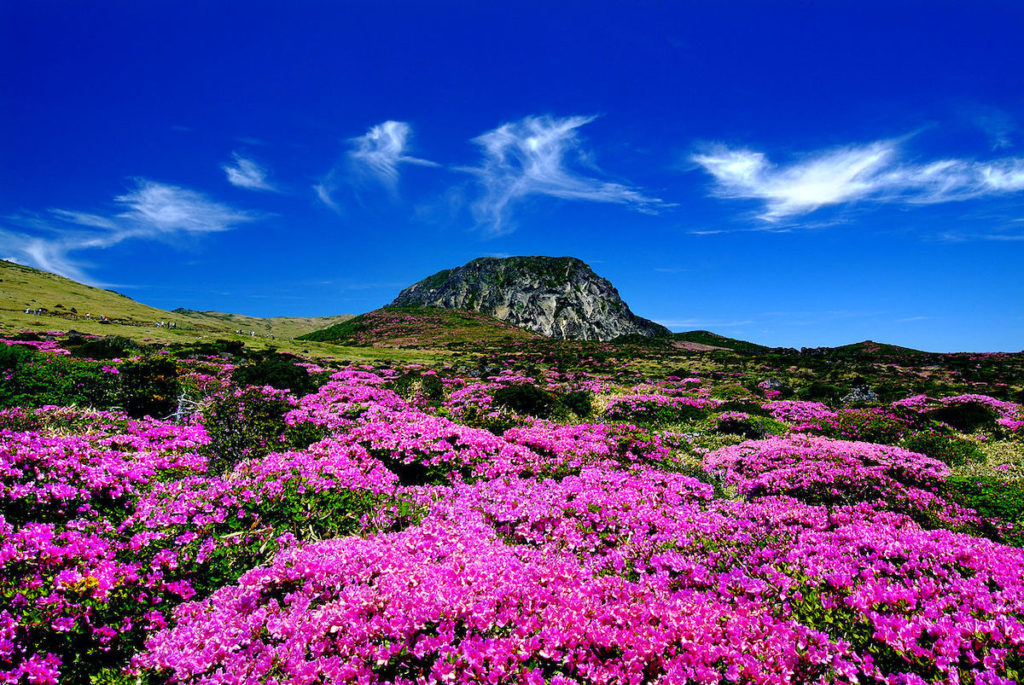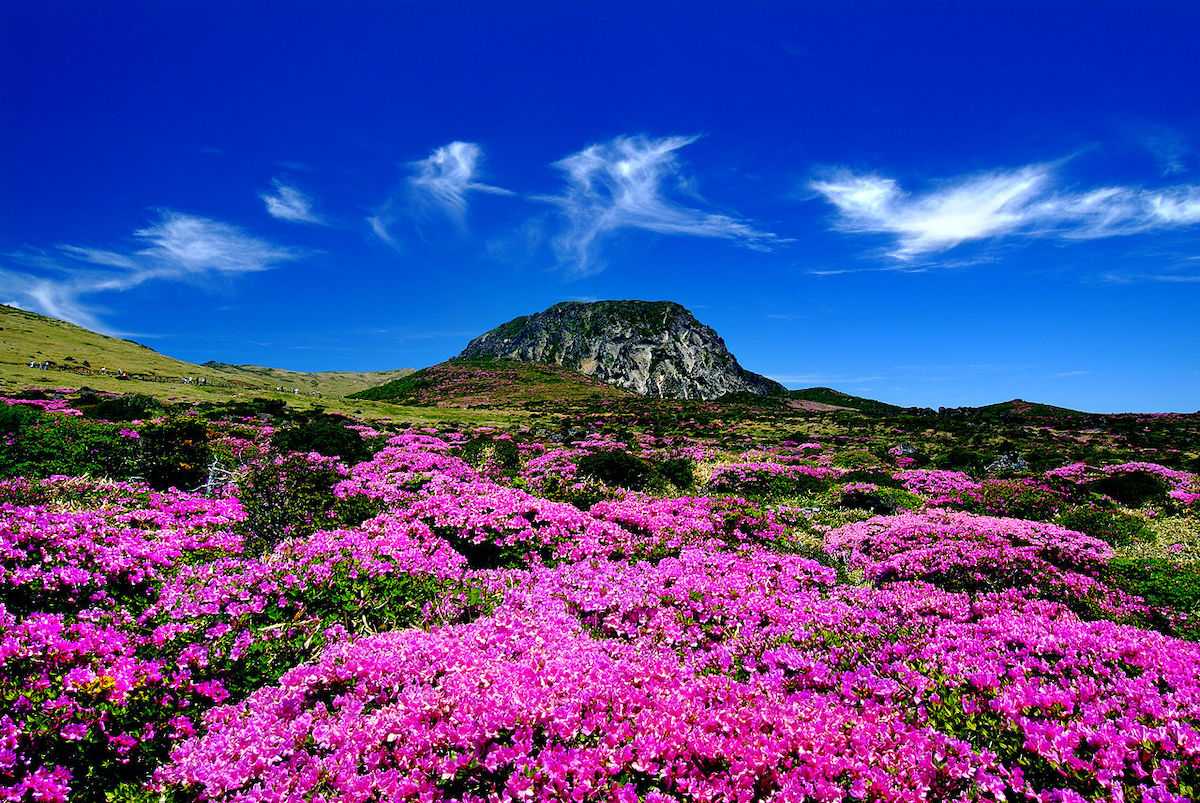 96. Jeju Olle Trail
It is a walking trail that circles around the whole island. The trail track passes through various landscapes including mountains, alleyways, coastal roads, and some parasitic cones (oreum). There are 21 routes across the island that you can explore to enjoy the beauty of Jeju and interact with the local culture.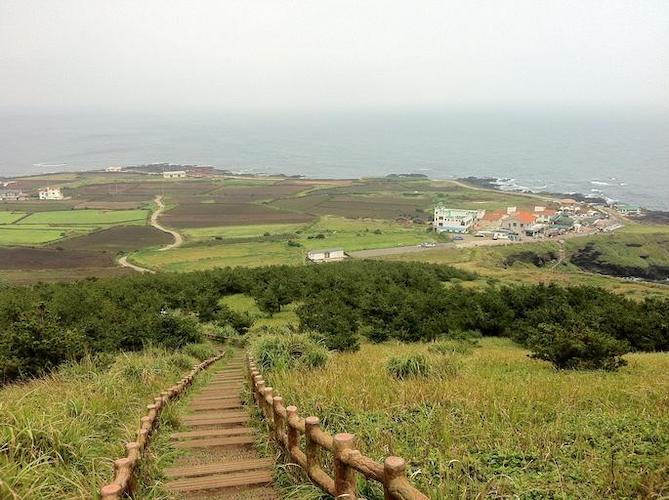 97. Cheonjiyeon Falls
The beauty of this waterfall is simply unmatched! The name of the fall itself means ' the union between heaven and earth'. Take in the wonderous sights as you walk on the conveniently located trails and enjoy one of the must-visit spots in Jeju Island.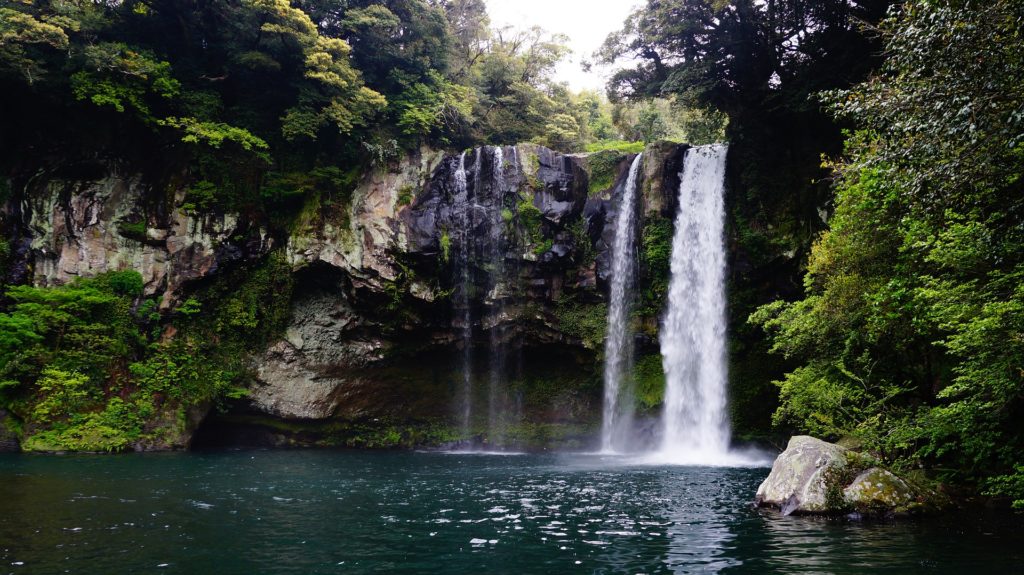 98. Camellia Hill
Enjoy a slice of Jeju's natural beauty in the largest camellia arboretum in the East. There are around 6,000 camellia trees in the arboretum that include 500 different species from 80 countries! These beautiful blooming flowers are one of the must-visit spots in Jeju.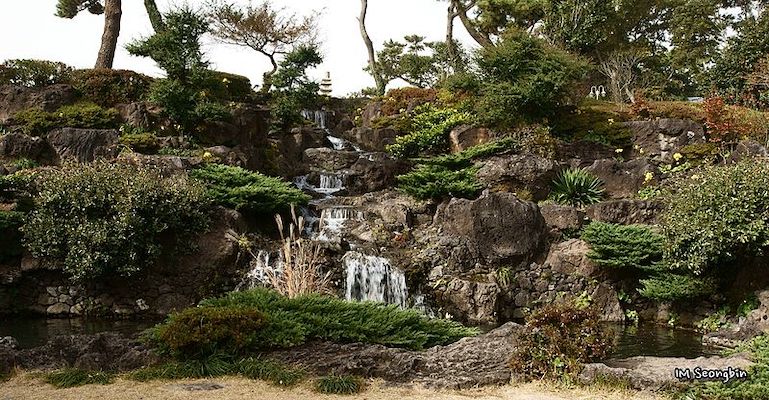 99. Udo Island
Because of its shape that looks like an ox lying down, the island is named Udo or 'ox' Island. Locally, it is also known as Soseom or Sweseom, both the words also meaning the same. Within the Jeju Island's cluster, it is the largest amongst the other 63 islands. You can check out the Eight Sights of Udo and beautiful greenery as it is a volcanic island.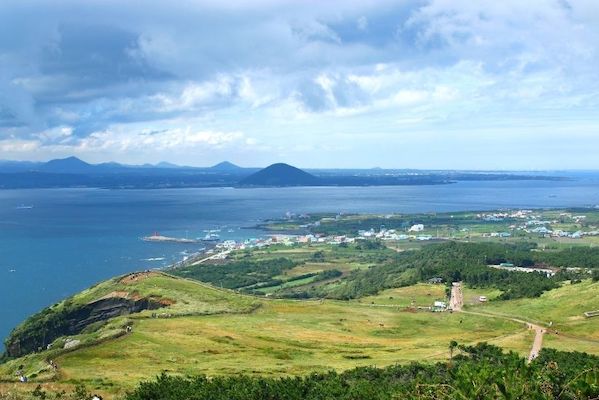 100. Bijarim Forest
It is the largest Japanese Torreya forest in the world with over 3,000 trees. More than a million people visit this forest every year! Along with the Japanese Torreya, you will also find many other species. The trails are lined with red volcanic clusters and are quite flat so trekking is easy.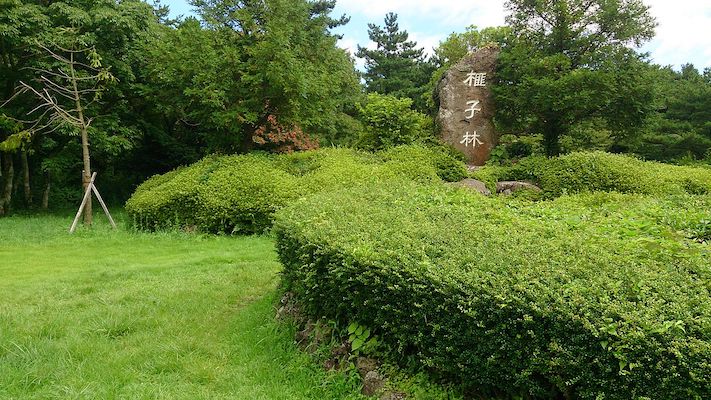 Jeju Island offers so many beautiful sights that it is a must-visit tourist destination for anyone planning to travel to South Korea!
This concludes our ultimate guide on South Korea's 100 must-visit tourist spots!
What's your thoughts?
+1
+1
+1
+1
+1
+1
+1