Gangwon-do province is located in the mid-eastern part of the Korean Peninsula with several beautiful and scenic spots that you must-visit. There are deep valleys and high mountains from north to south of the region. Gangwon-do is also the source of the three longest rivers in South Korea: Namhan River, Bukhan River and Nakdong River. Being home to some of the Korea's most scenic mountains, such as Seorak Mountain, Odae Mountain, and others, there are many magnificent sights and tourist spots in Gangwon-do that you must-visit.
Gangwon-do Region's Must-Visit Tourist Spots
Continuing the list of South Korea's 100 must-visit tourist spots, following up on Seoul Capital region is Gangwon-do.
Check out: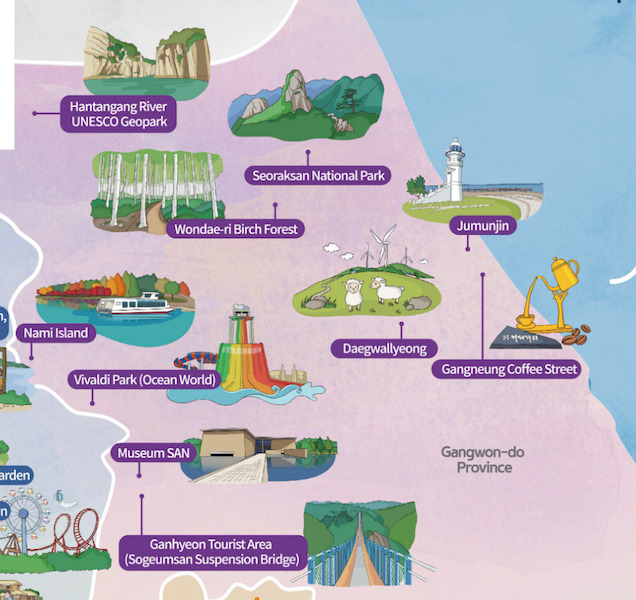 27. Wondae-ri Birch Forest
You will find the 'nobels of the forest trees' or the birch trees on teh Baekdusan Mountain. There are several trails in the forest where you can spend anywhere from 30 minutes to about 2 hours!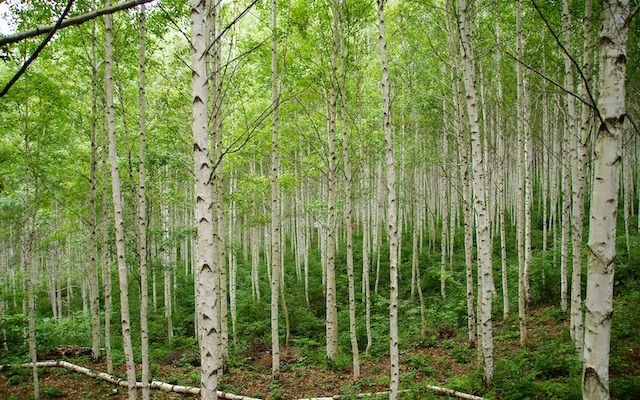 28. Vivaldi Park (Ocean World)
It is a leisure complex perfect for the sweltering heat of South Korea! There is ski resort, gondola, a water park (Ocean World), golf course, and putting range. It's like a fun world packed in one single location so that you can enjoy to the fullest.
29. Daegwallyeong
It is a highland plateau in the laps of Barwangsan Mountain, Seonjaryeong Peak, and Hwangbyeongsan Mountain. This was the main site of the 2018 Winter Olympics so if you're a fan, it is a must visit site in Korea! During winters, there is snow all around while the summers are lush green with sheep grazing the land.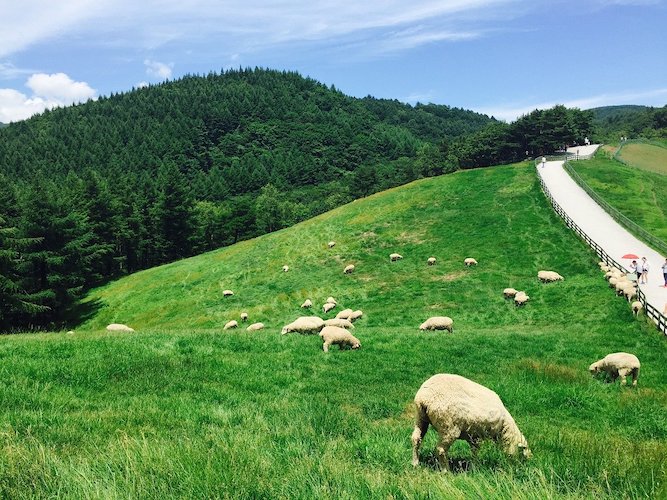 30. Seoraksan National Park
Seoraksan Mountain is the third highest in Korea and is smiply gorgeous to explore in the fall season. During autumn, the colors turn into yellows and oranges which make the park feel like heaven. The Seoraksan National Park is one of the must-visit Gangwon-do tourist spots!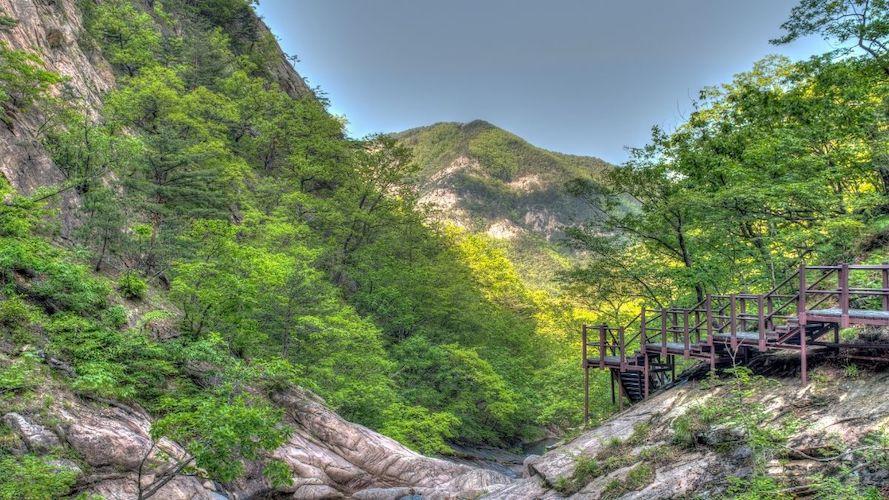 31. Hantangang River UNESCO Geopark
As the first geopark in South Korea around a river, its boasts of columnar joints and basalt cliffs formed naturally by river flowing in hardened lava. It is now a recognized site as UNESCO Global Geopark.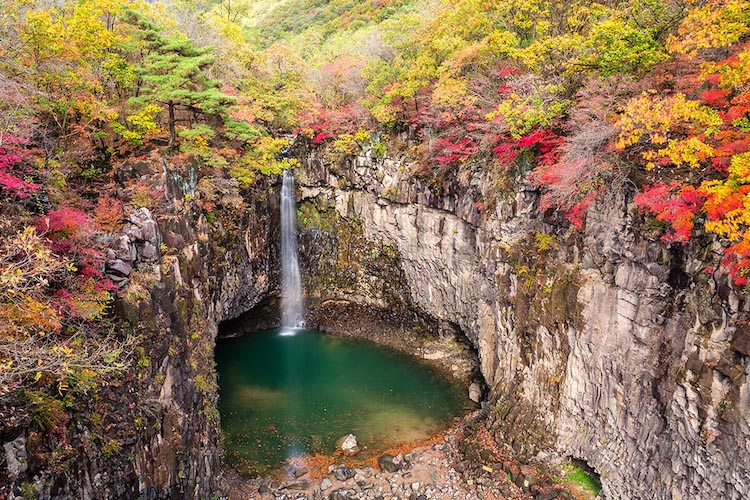 32. Jumunjin
Located 1.5 km away from teh city, it is a shallow beach that is popular amongst families. If you are a BTS fan, then you will recognize the seaside bus stop as the one on the 'You Never Walk Alone' album cover.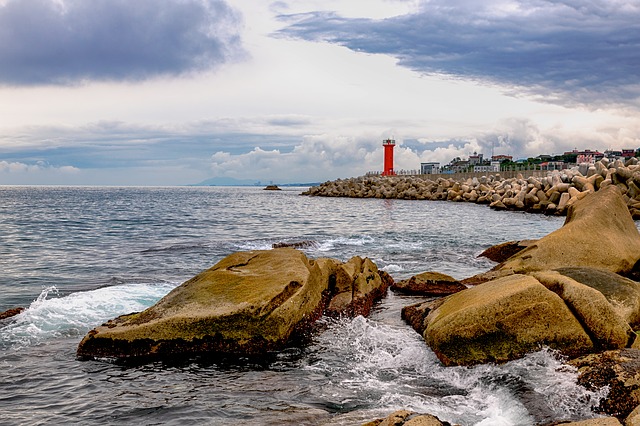 33. Museum SAN
A museum that pursues harmony between Space, Art, and Nature (SAN). It is designed by Tadao Ando, the master architect of minimalist architecture.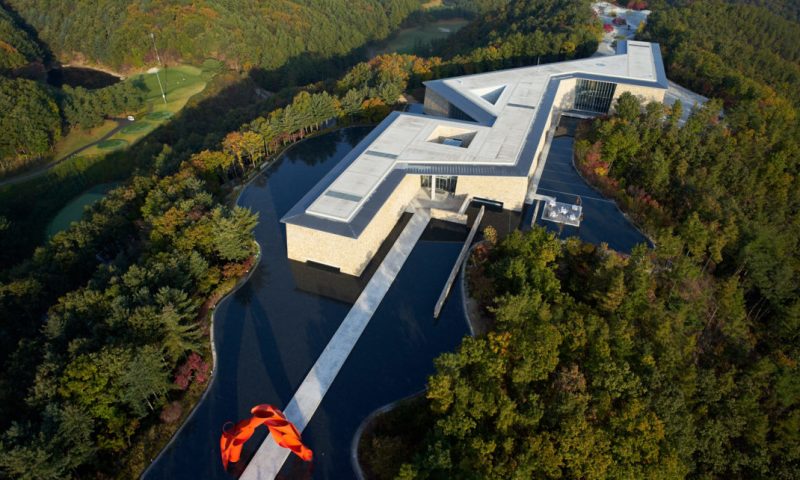 34. Gangneung Coffee Street
This one's perfect for the coffee-lovers out there! It is one of the most famous places in Anmok Beach. Things started off quite simply with some coffee vending machines and such in the 1980s. Now, this seaside street is like a hub of specialist coffee culture and one of the spots in Gangwon-do that you must-visit.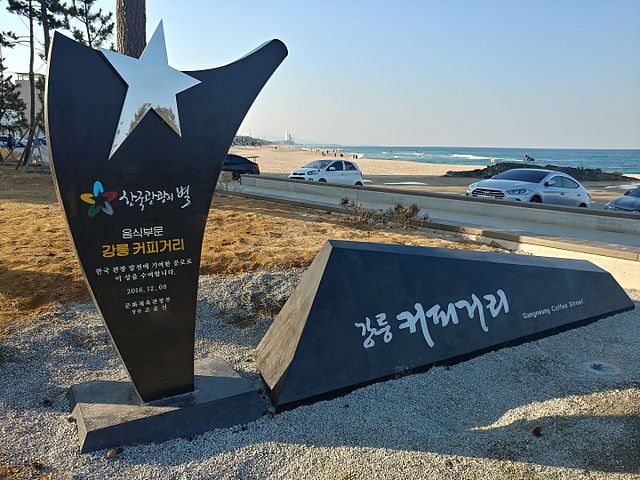 35. Nami Island
An island that is beautiful across the four seasons! You will be able to recognize the island from its scenic locations for the Korean drama, Winter Sonata. There are several forest trails across the island lined with tall and majestic trees ranging from nut pine to ginkgo.
36. Ganhyeon Tourist Area (Sogeumsan Suspension Bridge)
This area is well known for its picturesque scenery with the blues of the Seomgang River, whites of sandy beaches, and the tall cliffs of Samsancheon Valley around it. There is a suspension bridge, Sogeumsan Suspension Bridge, that floats between the mountains and is a popular tourist destination. It is the longest mountain pedestrian bridge in Korea stretching 200 meters long!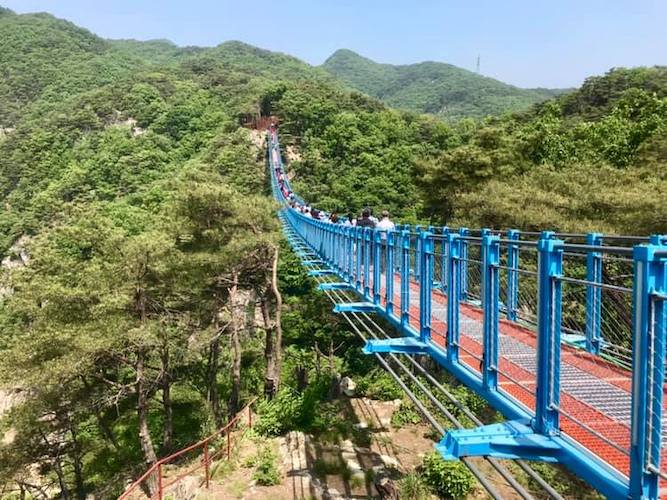 These are some of the gorgeous sights of Korea's natural beauty at its best that you must-visit in your trip to South Korea.
Tomorrow, we move on to the Jeolla-do and its beautiful and iconic attractions from the 100 must-visit tourist spots in South Korea!