Jeolla-do is one of the historical Eight Provinces of Korea from the period of Joseon Dynasty. At present, it includes the Southwestern part of the Korean Peninsula. The region is still referred to as 'Honam' from the earlier times. It is one of the most fascinating regions in Korea being economically poor but rich in natural beauty. And, it is this beauty that makes Jeolla-do one of the regions that you must-visit for some naturally beautiful tourist spots.
You can experience the country's rural past, and you'll also get to see wonderful scenery not yet ruined by huge highways, high-rise apartments, and industrial complexes. The region includes several tiny islands along the coastline and the southern coastline offers some of the best scenic ocean views in the country.
Jeolla-do Region's Must-Visit Tourist Spots in Korea
Continuing the list of South Korea's 100 must-visit tourist spots, following up on Seoul Capital region, Gangwon-do, and Chungcheong-do, is Jeolla-do, the southwestern region of the country.
Check out:
Tourist Places in Gangwon-do Area
Tourist Attractions in Chungcheong-do Area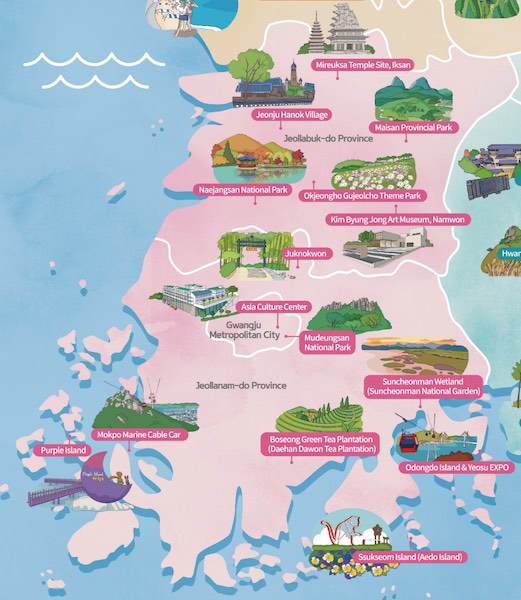 52. Purple Island, Jeollanam-do
A famous and trending location in Sinan County where everything is 'purple'! Purple Island, like its name, is full of purple flowers, roofs, sidewalks, and even cars are purple colored. The most famous sight is the Purple Bridge that connects Bakji, Banwol, and Duri Island area. At night, with the lights illuminating the bridge, there is an overall romantic and magical feel to the place!
53. Ssukseom Island (Aedo Island), Jeollanam-do
Ssukseom Island or 'mugwort' island is a small island with just 1-kilometer long coast line. The name comes from all the mugwort that grows on the island in spring. You can check out the sea garden with hundreds of gorgeous flowers that's located 80 meters above sea level.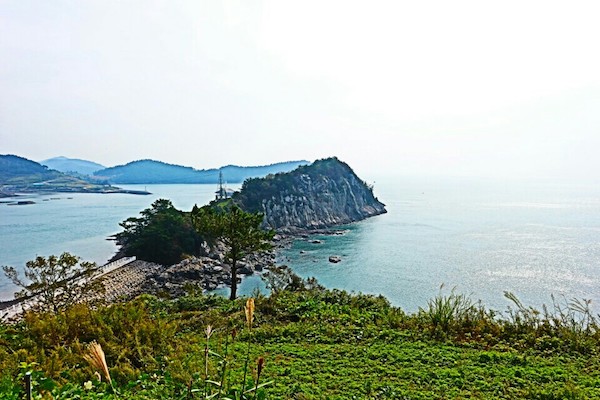 54. Boseong Green Tea Plantation, (Daehan Dawon Tea Plantation ) Jeollanam-do
Boseong is South Korea's most prominent tea region. There are acres and acres of tree plantations spread out like green carpets. Daehan Dawon Tea Plantation is the largest tea plantation with exquisite scenery of tea field that spreads across the hillside and goes up to the Deungnyangman Bay.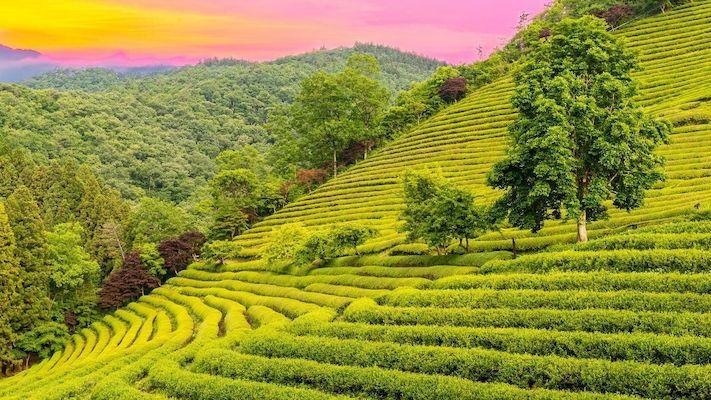 55. Juknokwon, Jeollanam-do
It is a bamboo garden with eight walking trails. You can enjoy the windy refreshing atmosphere of the bamboo forest. Damyang's history is well apparent by Songgangjeong and Myeonangjeong Pavilions, the restored library buildings. There's also a tea room and a Hanok Experience Center where you can stay.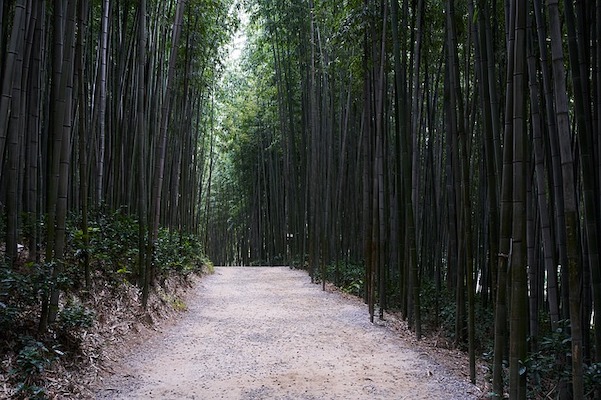 56. Odongdo Island & Yeosu EXPO, Jeollanam-do
It's a tiny island with a 768-meter long embankment that connects it to the mainland. Odongdo Island is famous for its lush forests, unique rock formations, and camellia. During the months of March and April, the camellias are in full bloom and you can see the beauty of red flowers all around. That's why the island has a nickname – 'flower island on the sea'.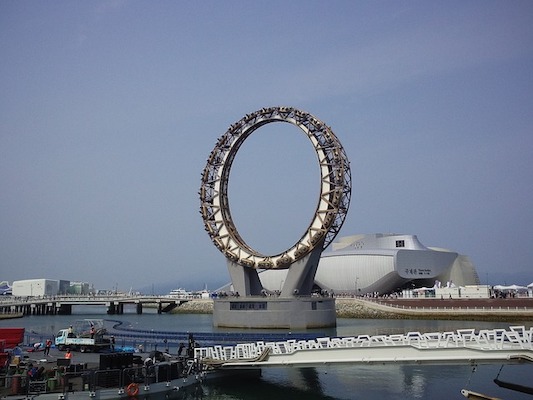 57. Suncheonman Wetland (Suncheonman National Garden), Jeollanam-do
Suncheonman Wetland is an ecological trove with a lot of natural beauty encompassed. There's Eco-Museum, reed beds, tidal flats, Suncheonman Observatory, Suncheonman Bay, and Suncheonman National Garden. You can check out splendid flights of migratory birds during sunset from the Yongsan Observatory.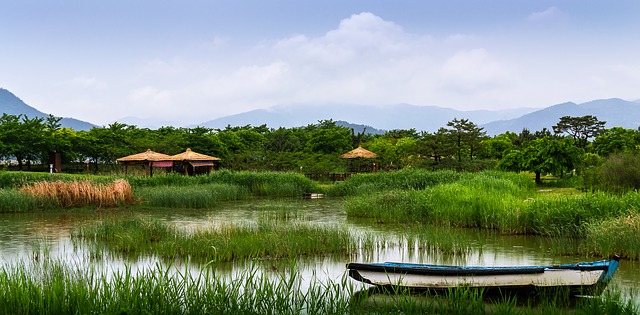 58. Mokpo Marine Cable Car, Jeollanam-do
Mokpo Marine Cable Car connects the Mokpo's North Port with Gohado Island and Yudalsan Mountain. It passes over an 820-meter stretch of the sea. Visitors can enjoy a romantic view of the port from the cable car that is at a height of 155 meters. It is the longest and highest cable car in Korea!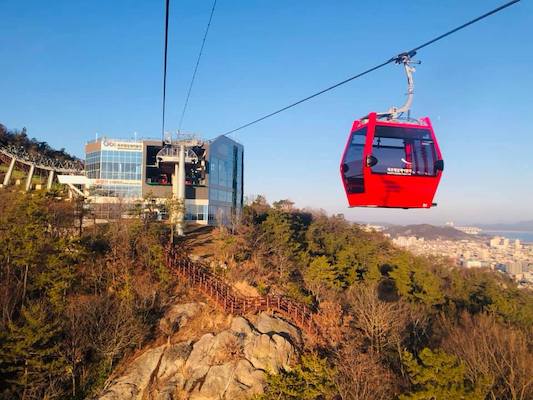 59. Mireuksa Temple Site, Iksan, Jeollabuk-do
Mireuksa Temple used to be the greatest temple on the Baekje Kingdom. It has a unique arrangement and the architecture simply shows off the Baekje's excellence. In this temple, a wooden pagoda stands between stone pagodas in east and west directions. There are three halls behind the tower.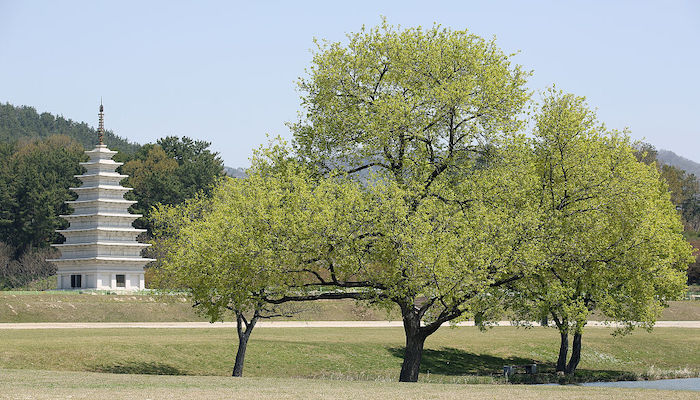 60. Jeonju Hanok Village, Jeollabuk-do
It's a famous hanok village with about 700 hanok houses and serves as a cultural center of Korean traditions. The origins of Jeonju Hanok Village can be traced back to Japanese Occupation when the locals were displaced by the Japanese colonists. The locals then formed this hanok village.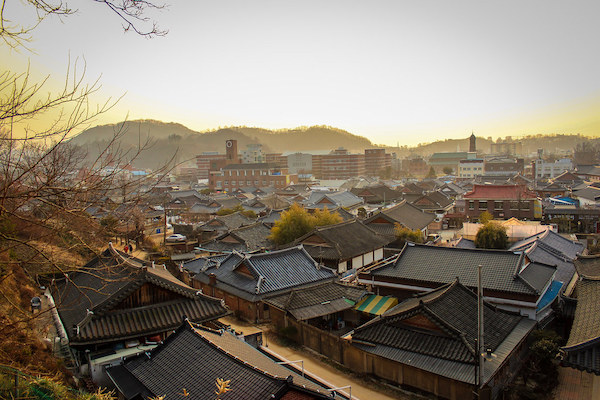 61. Okjeongho Gujeolcho Theme Park, Jeollabuk-do
Set against the pine forest of Okjeongho Lake, it has a collection of gujeolcho (Siberian chrysanthemum) in a sprawling area of 120,000 square meters. Visitors can access walking trails, rest areas, and more.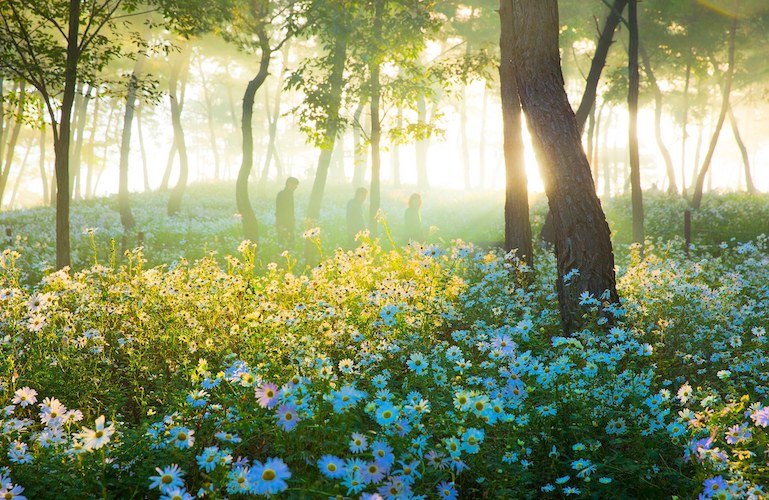 62. Naejangsan National Park, Jeollabuk-do
Naejangsan National Park is Jeongeup's representative mountain that is absolutely gorgeous in fall colors. Some of the notable sites in the region include Byeongnyeonam Hermitage, Uhwajeong, Yonggul Cave, Eunjeogam, and Biraeam Hermitages.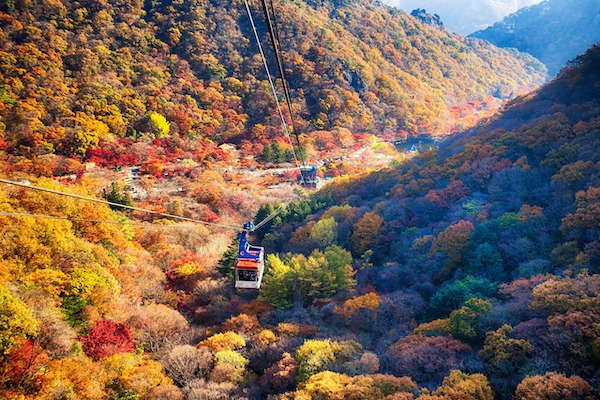 63. Kim Byungjong Art Museum, Namwon, Jeollabuk-do
The museum was opened with the donated works of artist Kim Byungjong in 2018. The Kim Byung Jong Art Museum has a garden setup and also houses a book cafe with around 2,000 books.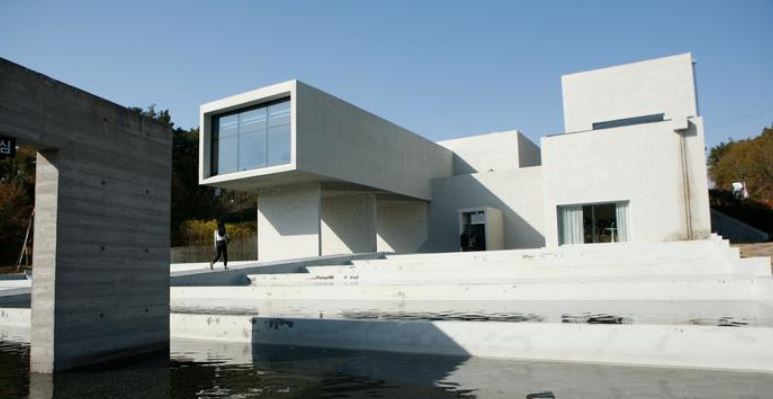 64. Maisan Provincial Park, Jeollabuk-do
It is famous for the tafoni formations and there are around 80 stone pagodas on the southern side of Ammai Peak. Maisan Mountain itself is named after the two peaks – Ammai Peak and Sumai Peak. It is one of the unique but natural tourist spots in Jeolla-do that you must-visit in your trip to South Korea.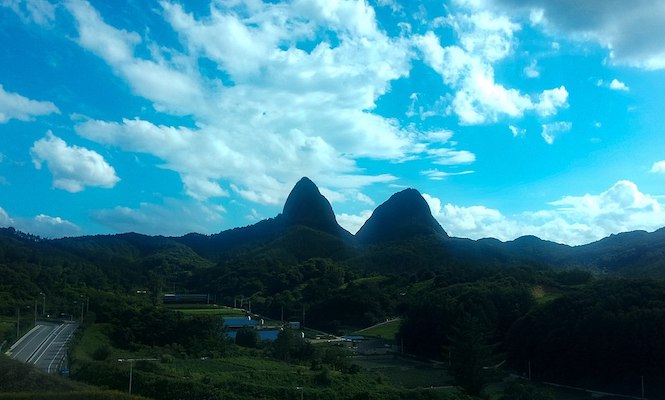 65. Mudeungsan National Park, Gwangju
It is a recently designated national park (21st in the country) as the guardian mountain of Jeolla-do and Gwangju region. The park is known for its scenery, beautiful seasonal flora, and the Columnar Joint in Mudeungsan Mountain.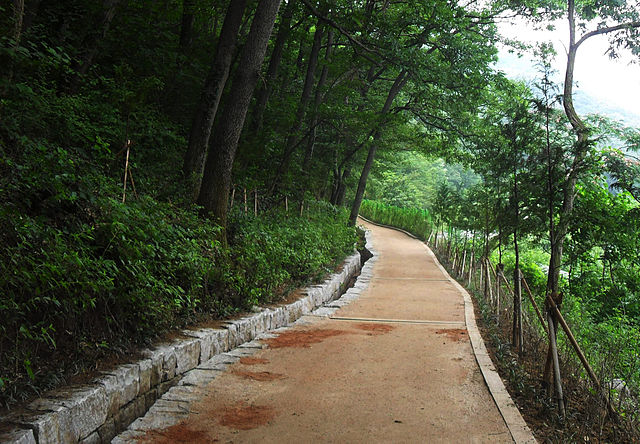 66. Asia Culture Center, Gwangju
Asia Culture Center preserves Gwangju's historic memory by engaging conversations with rest of the world. It is located in the former Jeollanam-do Provincial Government building. There are five centers that serve as venues for exhibitions, performances, and other events.