Are you feeling tired after all the roaming around in South Korea? If yes, then visit the best jjimjilbangs in Seoul to relax and refresh.
Korea is a land of K-drama, kimchi, and surprises, and it keeps people in awe due to its vibrant lifestyle, unique beauty trends, and excellent Korean bathhouses. Koreans proudly call their bathhouses jjimjilbangs.
What exactly is it? Jjimjilbangs are more like a spa center but equipped with facilities you may never find at spa and massage centers. From sleeping areas, Korean restaurants, lounge areas, exercise rooms, movie theatres, soothing massages to bathhouses, Jjimjilbangs are genuinely an area of relaxation.
Are you excited enough? Yes, then let us take you on a trip to best jjimjilbangs in Seoul. Get ready to relax your mind and body and feel rejuvenated!
Things to Keep in Mind Before Visiting
After reaching the spot, please take off your shoes and leave them at the doorstep.
Pay the amount the attendant asked for. Moreover, here the charges vary according to the duration of the day. Depending upon your stays, like overnight or just a day, you receive the amenities.


Keep the key with you no matter where you go. Go to the changing room, take off your clothes and other things you have. Choose the spa areas based on gender.


At first, Lather up! The Koreans are serious when it comes to hygiene and sanitation—no need to wash hair.


Move to get soaking. Sit in the bathtub you want to. The bathtubs have the temperature mentioned on them, so choose accordingly.


Koreans take their skincare seriously, so at the scrubbing table, you can exfoliate your skin from head to toe.


Sweat in a high-temperature sauna. Inside the area, you will find salt crystals, hemp mats, Jade crystals, etc., that have healing properties. Before this, make sure you are medically fit.


In the end, have scrumptious food and fun around.
Best Jjimjilbangs in Seoul
Here are the best jjimjilbangs in Seoul that you must add in your itinerary for Seoul and South Korea.
Undoubtedly, Dragon Hill Spa is a famous and most visited jjimjilbang in Seoul. This spa center is sprawled in a wide area and has eight floors. Every floor has something unique. The entire area is equipped with entertainment options, spa zones, a swimming pool, aromatherapy rooms, karaoke cubbies, fitness space, and has lush green rooftop gardens.
Due to the range of facilities, it offers it has topped the list of best jjimjilbangs in Seoul. During weekends, Dragon Hill Spa is mostly full. The people come here not only for the spa but to enjoy the range of facilities it offers. Along with the locals, they cater to international clients and have various packages for skin treatment, etc.
#2 Spa in Garden 5
This jjimjilbang is situated in the Garden 5 Shopping Center on the 10th floor. This highly modern and sophisticated jjimjilbang has every sought-after amenity that you expect to find. It has a range of elegant lounge rooms, a theatre, space for yoga classes, a library, and other extras. When hunger knocks the door of your stomach, then you can head to their in-house bar and relish Korean food. Don't forget to try shikhye here, which is a sweet rice dish.
The Spa in Garden 5 goes the extra mile to serve all their visitors with the best only. You will enjoy a therapeutic experience here.
#3 Itaewon Land
Do you want to experience something unique? If yes, then Itaewon Land is the place to be. Here you will find world-class amenities like salt room, gravel room, ice room, pine room, etc., to deliver you an excellent soothing experience and help you eliminate stress. Sweat out the toxins you have in your body here and enjoy overnight stays if you want to. It is the best affordable place to crash in after a delightful evening in the town.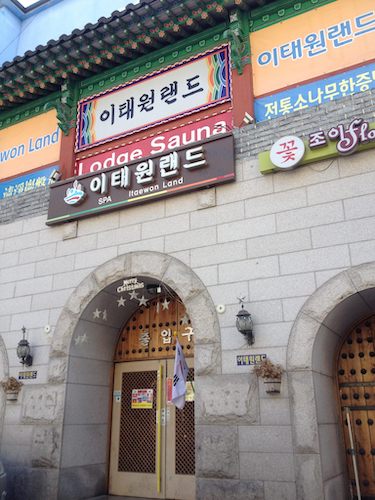 This place is also known for its thrilling nightlife. This five-story building shot to fame after it made an appearance in one of the body-swapping scenes in Secret Garden, a popular K-drama show.
Made primarily to serve the females around, Spa Lei is the best place to be if you want to unwind yourself. You can experience here some serious relaxing and rejuvenation with your girlfriends. Anytime you visit, they prepare all the things needed to deliver an excellent pampering experience along with other top-notch facilities like skin therapies, relaxing massage, nail art studio, etc. Oh, there is also a lingerie store. Isn't it amazing?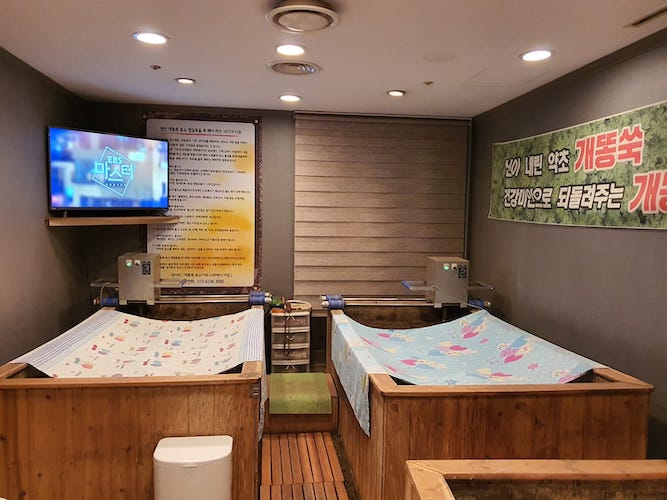 After shopping the whole day around in the streets of Gangnam, here you can soothe your aching feet. Whether you want to experience a rock sauna or lay down on the heated stone bed made according to your body curves, you will feel relaxed after coming out. Moreover, you are going to cherish the experience for life to come.
Are you short of time and still want to experience jjimjilbang? If yes, then pay a visit to Siloam Sauna. It is situated close to Seoul Station and is an easy to access place. It is more like a local-friendly place than for foreigners.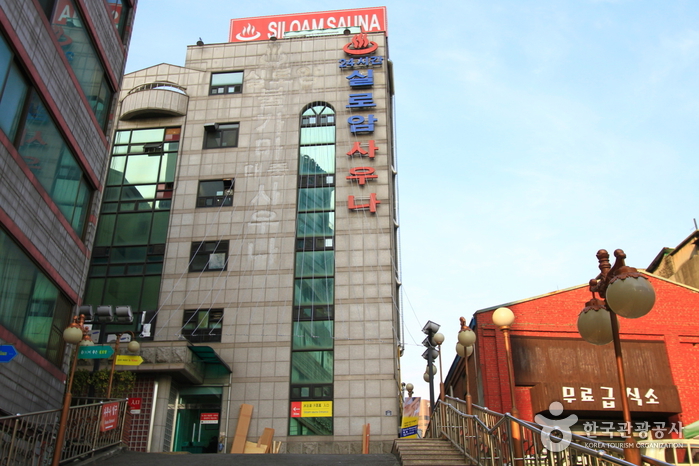 This sauna makes use of natural methods to deliver you a heavenly sauna experience. They have amiable staff, and the place is packed with every needed facility hygienically. Even if you are short on budget, this place is also worth visiting, and here you can stay for the night also.
Take a break from the hectic monotonous life and spend a day at Siloam Sauna. This affordable retreat will make your day.
As now you have enough information about the best jjimjilbangs in Seoul, you can easily decide where to go. The jjimjilbangs, aka Korean saunas, are waiting to host you. We would love to know your experience; share it with us in the comments.
Don't forget to check out these other South Korea travel posts:
Love it? Pin it!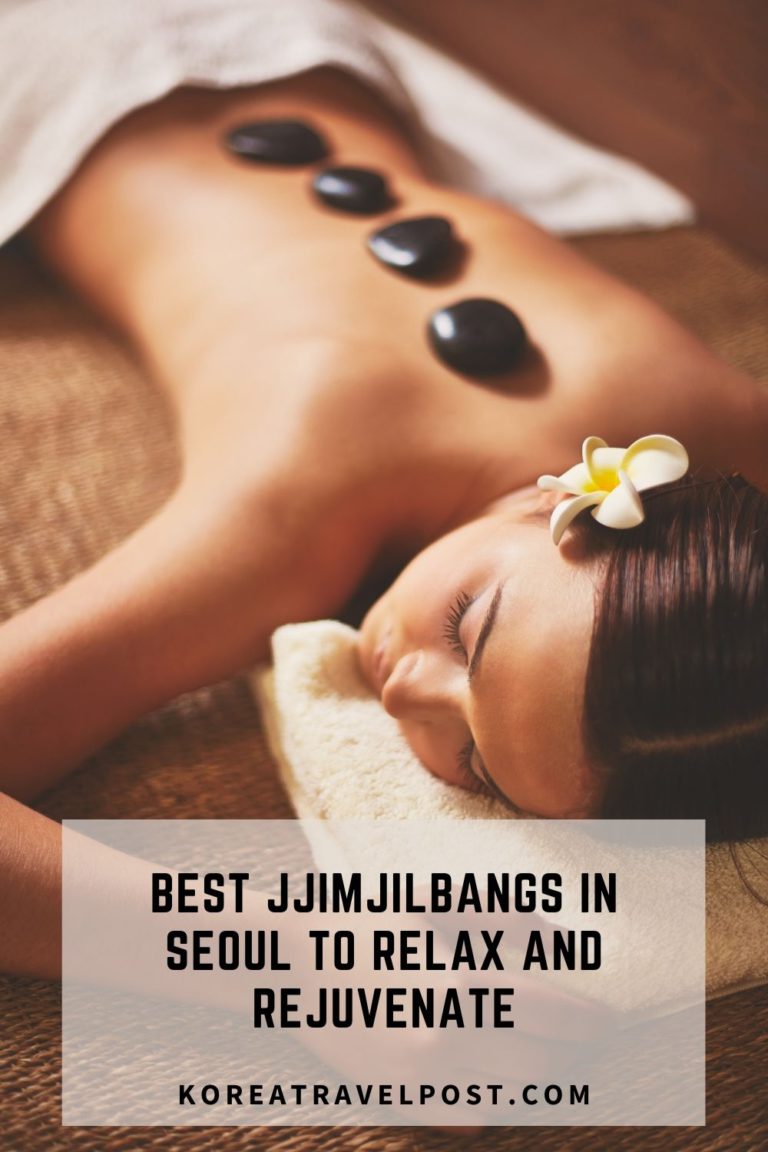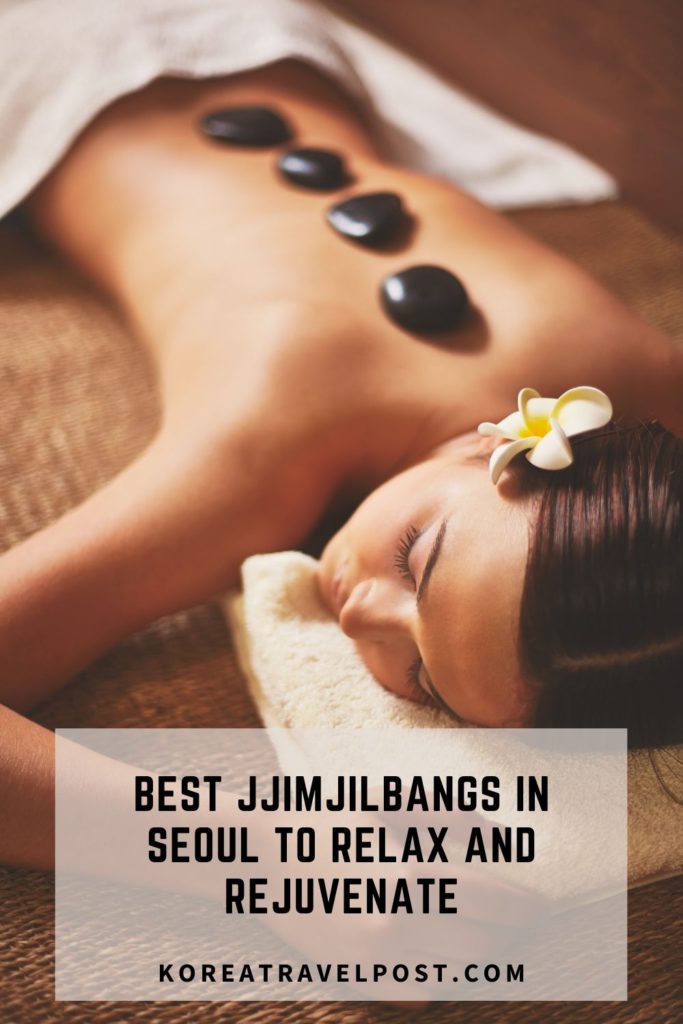 12,566 total views, 7 views today