In the busiest city of Seoul, several spectacular boutique hotels provide a relaxed and much more convenient stay in Seoul. Here are the 10 best boutique hotels where you can stay while in Seoul.
Situated at the heart of the city, Hotel 28 Myeongdong provides the best Korean culture-based traditional living but with a modern twist. Starting from South Korean actors portrayed on the walls to inbuilt cinema hall rooms to dine-in facilities and an incredible library, and Hotel 28 Myeongdong has it all. Guest rooms are lavishly furnished and give the best experience of your stay.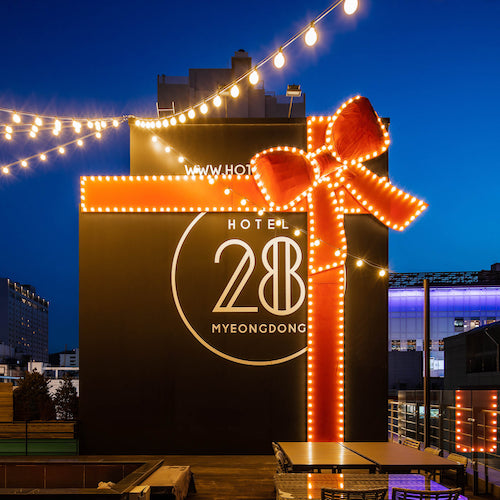 Located 27 minutes from the N Seoul Tower, and 3 min walking distance from the subway station, Makers Hotel is the one of the best boutique hotels of choice for anyone who wants a more convenient place for living and communicating with the rest of Seoul. Rooms are simple but provide everything you need for your stay, including a fridge, kettle, safe, etc. The reception is always open to guide you to the nearest Dongmyo Flea Market, Gwangjang Market, or any other place you want to visit. This hotel gives you a simple but comfortable stay in Seoul.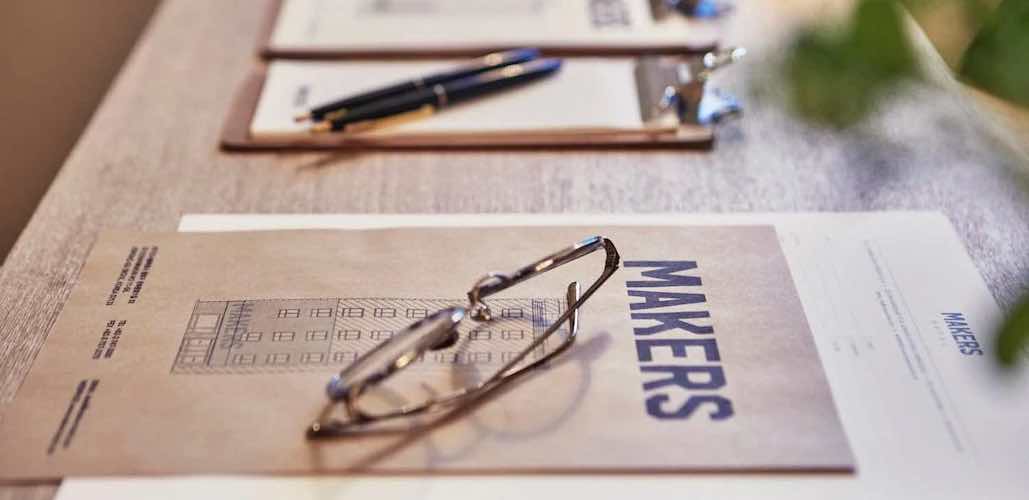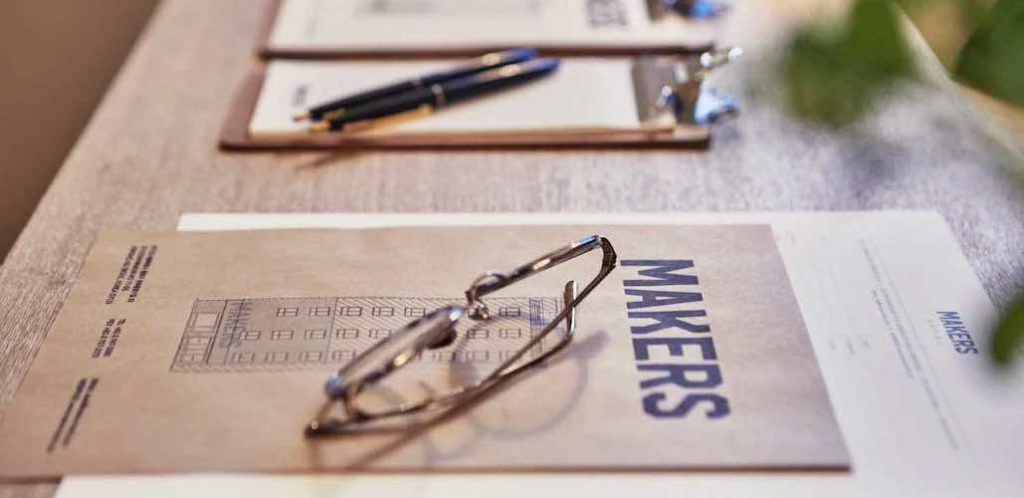 Located in the busy streets of Mapo-gu, Hongdae, a city of shops, student bars, dance clubs, and many more, this ultra-modern-styled hotel has not only elegant rooms and suites but also a magnificent restaurant. This is situated near to several shopping malls and cafes. The rooms are large and spacious. It is one of the best boutique hotels in Seoul if you are looking for a comfortable staying option.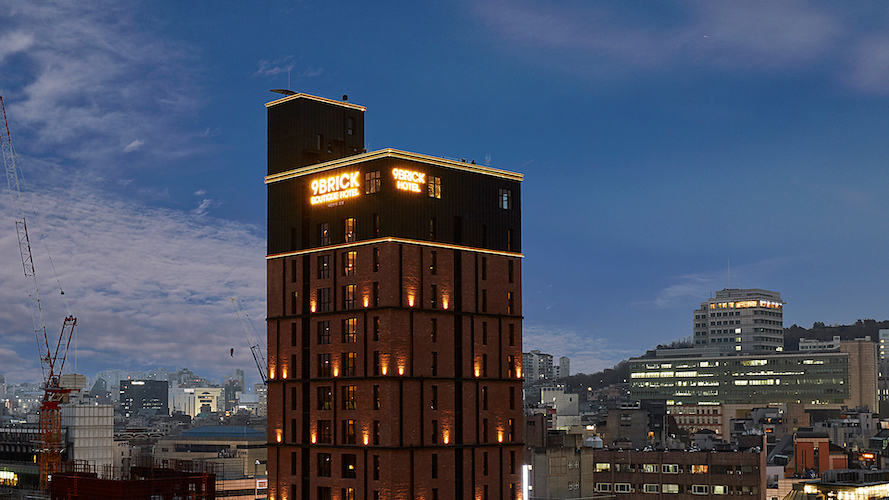 The hotel is situated in the hills over the Bukchon Hanok Village and is about 2 km from Jogyesa Temple and Gyeongbok Palace. This elite boutique hotel in Seoul gives easy access to the nearby Namdaemun and Gwanghwamun Markets. The rooms are large with high ceilings, giving a taste of authentic Korean style. The rooms are like private houses made of wooden panels and floors. There are 12 guestrooms in total, giving you ample privacy while you are staying in the hotel.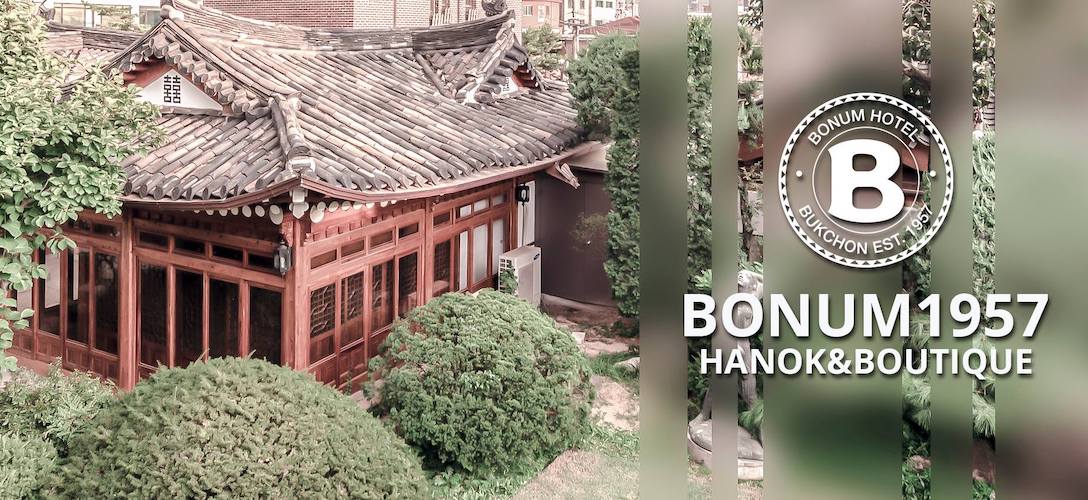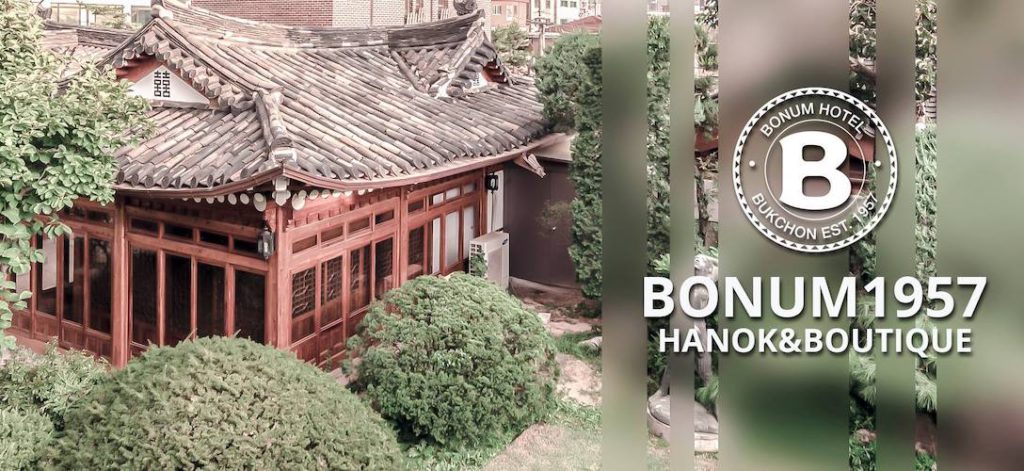 #5 Ryse Hotel, Autograph Collection
This magnificent Ryse Hotel by Marriott is present in the artistic city of Hongdae. Each of its rooms is made separately for creative and professional people and each room gives them the environment that is most suited for the guests. The hotel offers all the amenities the guests will need for a comfortable stay.  You can enjoy an immersive dining experience at CHARR, a restaurant centered around the open fire cooking techniques. It is conveniently located near local attractions, including Hongik University, Gyeongbokgung Palace and the scintillating nightlife of Sinchon.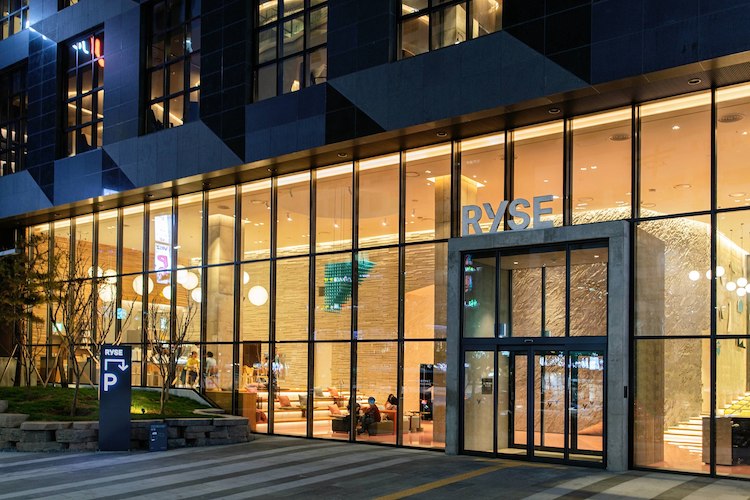 With small but cozy rooms and essectric furniture, this small elegant hotel is at Myeongdong and the Lotte Department store is situated near it. With complimentary coffee each day, it provides a comfortable stay in Seoul. It's not just simply a hotel, but a creative experience that shows you the value of design and information exchange between artists and designers.
Situated beside the Han River and the Dangsan metro station this hotel offers convenient living in Seoul. The hotel is located about 8km from the center of Seoul and about 3.2km from Hongik University Street. It has a restaurant, Dangsan Wonjo Gopchang, within the hotel that offers Asian and Korean cuisine.
This majestic hotel is near The National Theatre of Korea and Gwanghwamun Square and is in the cosmopolitan city of Itaewon, Seoul. With spectacularly decorated rooms, swimming pool, conference room it is a really impressive hotel to stay in.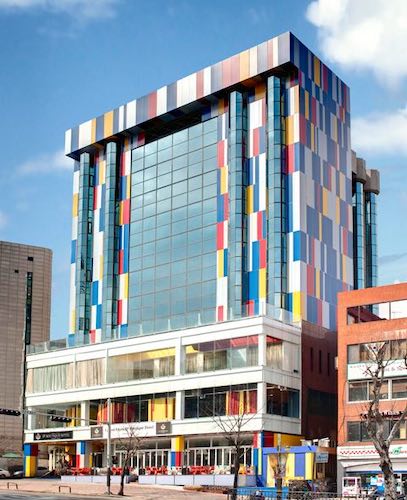 This luxurious hotel is located near Namsan Park and serves the best of all amenities. The Shilla Seoul is one of the best boutique hotels in Seoul, with a contemporary design that blends well with the traditional style from Shilla Dynasty. The main hotel building has several restaurants that offer international cuisine, a shopping arcade, a luxurious spa, and even a grand duty-free shop.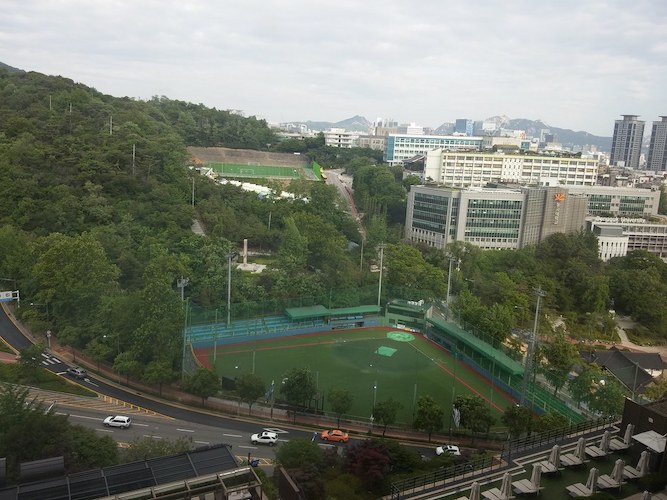 This hotel is for modern, comfortable, but elegant living. Small delicate furnishing provides a sense of serenity in the busy city of Seoul. The boutique hotel is just a block from the Seonjeongneung royal burial grounds and about 14 minutes away from Starfield COEX Mall.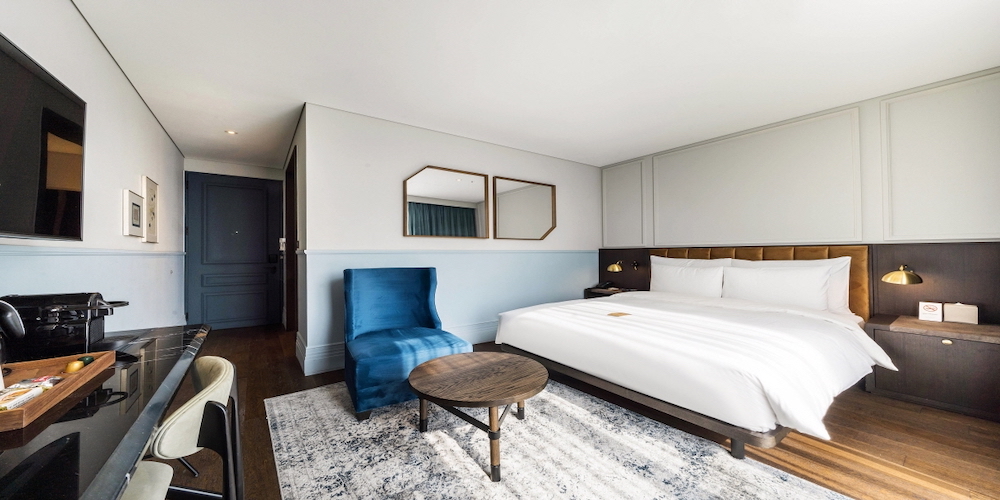 Love it? Pin it!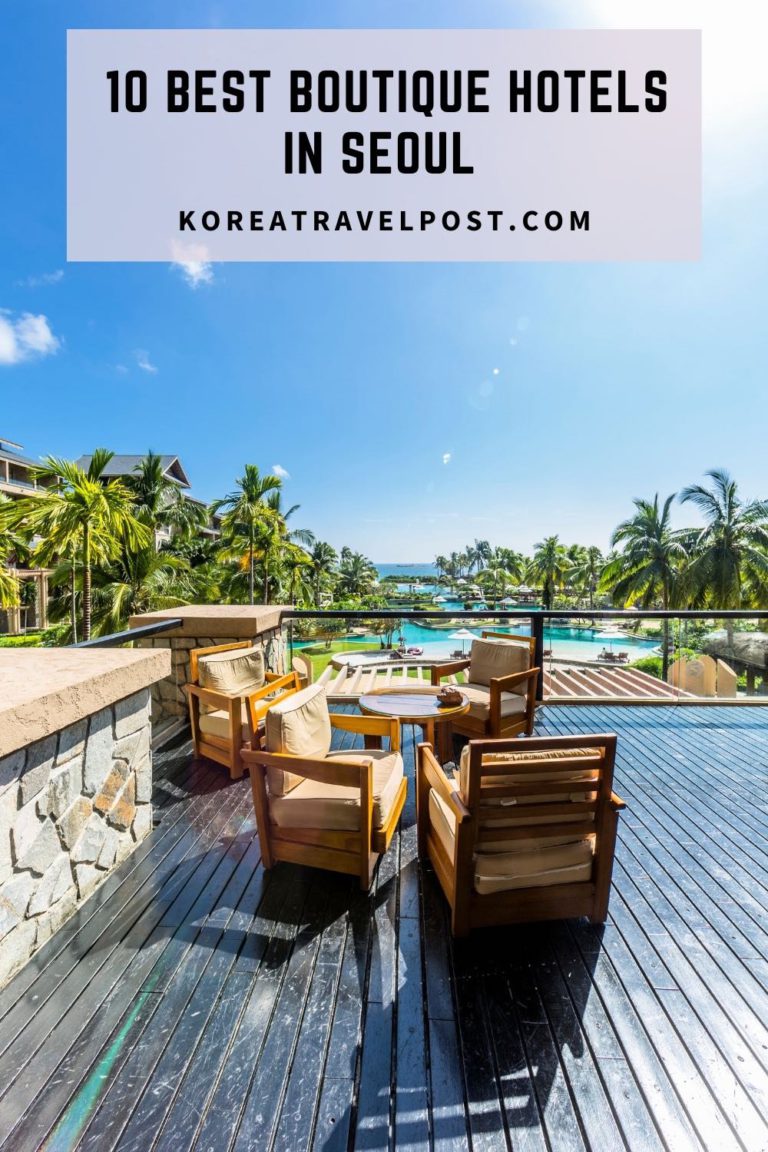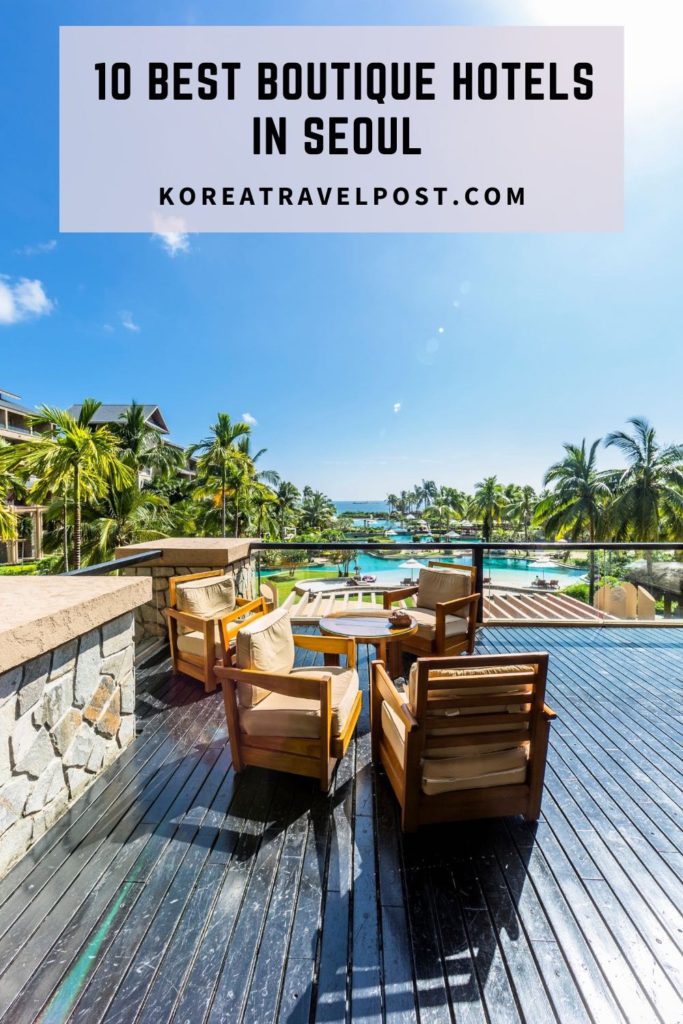 Don't forget to check out these other South Korea travel posts:
4,274 total views, 1 views today