What is the Korean Temple Stay?
Temple stays are a unique cultural program bred on the home grounds of South Korea. Korean Temple Stays allow you to have a different kind of travel experience altogether. In a Korean Temple Stay trip, you get to live and adapt to the life of Buddhist practitioners & learn more about their culture & history from the stories they narrate to you.
What is so unique about these Korean Temples?
The concept had its birth in the year 2002 during the World cup. When the game was on, the monks opened the temple gates for both the Korean & non-Korean sports lovers. Henceforth the Jogye Order of Buddhism declared the permanent program of Korean Temple Stays.
You might not know, but Korean Buddhism has a history of over a thousand years. Their monastic life & the rare Korean temple architecture can help anybody attain inner calm or peace of mind. If you are looking for some tranquility or food for the soul, then you must check out these seats of spiritual nourishment right now. Thailand temple stays are also an option these days, but nothing beats these Korean Temple Stays.
When in doubt, just meditate it out! It will be even better if you take time out to visit one of these best Temple Stays in Korea.
Present in the heart city of South Korea, the International Seon Center Temple Stay offers a world-class Korean Temple Stay to both local & foreign travelers. If you want to have a rejuvenating experience, then this is just the pick for you.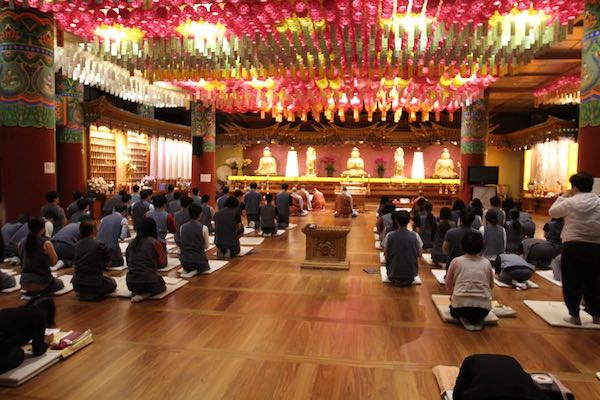 You will have a variety of program options to choose from in this Korean Temple Stay. You can also take meditation & culture classes here, along with some temple food lectures. Single night programs are available here throughout the year. This is the ultimate pick for any traveler to sit back, relax & amass some knowledge. It is undoubtedly one of the best Temple stays in Seoul.
This Korean Temple Stay has been hosting visitors since 2002, and they are known to be good at it. Some visitors also claim that their stay at Myogaksa Temple was nothing short of a Transformational experience. It is located in the lap of the Naksan Mountains, which also adds to the scenic value of this surreal destination.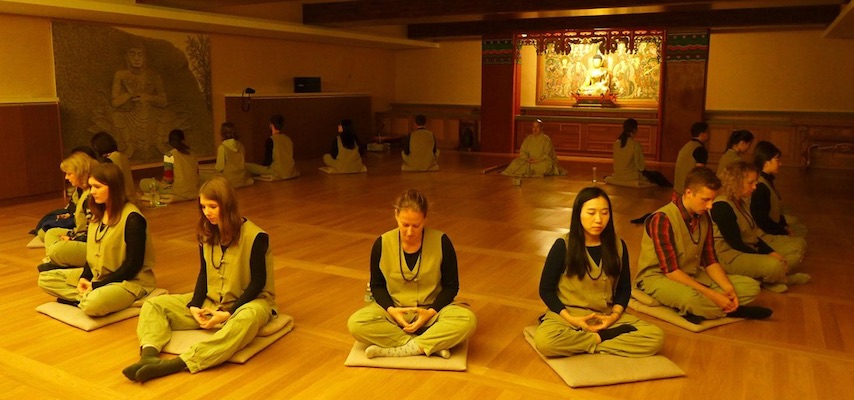 A two-three days stay at the Myogaksa Temple is promising enough to purify your body, soul & mind. Also, if you want to learn more about the lifestyle of these Mahayana Buddhist monks, then you can as well go for their special ten nights package.
Beomeosa Korean Temple Stay is located in Busan, on the Geumjeong-gu Mountains. The Yeongnam region of South Korea is home to three major Korean Temples & Beomeosa is one of them.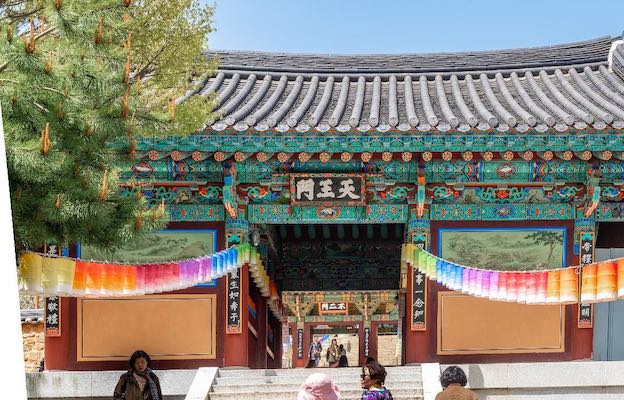 In this unique Korean Temple Stay, travelers have a choice between two types of programs- the experience program & the relaxation program. The programs include steps like Chamseon (Zen Meditation), Yebul (ceremonial service) & Dado (tea service). All these programs are designed to relax your mind and enrich your spirit. Under the relaxation program, one can also trade Chamseon for a conversation with a monk over a cup of tea. This can be a perfect choice if you wish to explore and know more about Korean Buddhism.
South Korea has several tourist attractions, and one amongst them is this famous Korean Temple Stay. It is located in the Gayasan mountains amidst nature's touch. It is famous for something that you might not come across in any other corner of the world ever.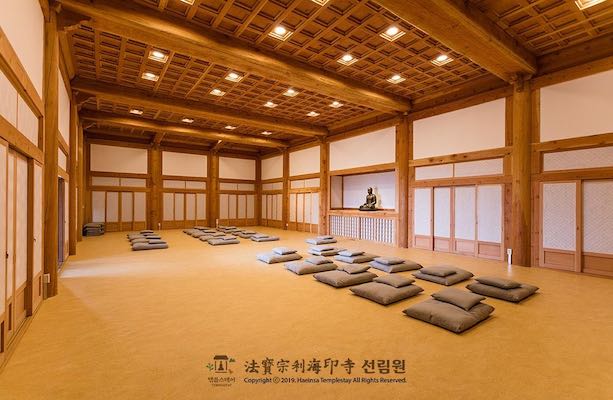 This monastery houses a collection of over 81,258 tablets containing Buddhist manuscripts known as the Palmandaejanggyeong (Tripitaka Koreana). You can avail of either of the two stay options – two day-one-night Temple stay program or the no-limit freestyle program. In Haeinsa Temple Stay, an unforgettable five days-four nights training program is also available in the summers. If you are a history lover, then you must not miss out on this one. 
This Korean Temple Stay is a fine example of the early Joseon Dynasty Architecture, which was every bit regal. It is built against the beautiful Halla mountains. The Yakchunsa temple is one of the Largest Korean Temples in the East. The legend of the Yakchunsa Springwater is a very famous tale. It promises to quench thirst and cure illnesses of every person who drinks it. This spring water is highly precious to the community and also to travelers.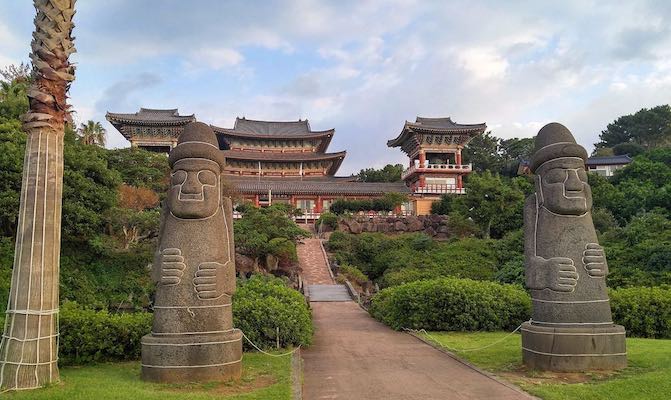 This Temple Stay in Korea comes with a captivating view & offers you many flexible programs- two day-one night programs, one-day programs focusing on the daily life of Korean Temple residents & also a relaxation program. If you are looking for peace with a view, then you must visit this peaceful pocket as soon as possible.
These are some of the best spiritual getaways available in South Korea. These Korean Buddhist Monasteries serve you with pristine nature & peace whenever you wanna escape from the hustle-bustle of everyday city life. You also get to know a lot about Korean Buddhist beliefs on a trip like this out of the box. Take some time off from your busy schedule, pack light, and go recharge your batteries in one of these soothing Korean Temple stays. 
Click here to read more about Korean culture from KoreaTravelPost: