Traveling to Seoul, South Korea, is often a top dream destination for many travelers. With the right budget and golden opportunity, the best Seoul travel experiences must always involve staying at its very best hotels. And what better idea to get your best traveling experience in Seoul than to claim the best promotions and packages at its most prominent luxury hotels? Immerse yourself in the ultimate indulgence of the luxury hotels in Seoul, South Korea, with the best packages available this November!
November Hotel Promotions and Packages Available in Seoul, South Korea, 2023
Seoul, South Korea, is a city famous for its dynamic nightlife and cutting-edge culture. Crossing your path in such a city will be one of the ultimate life experiences that you will never forget.
However, maximizing your travel experience in Seoul is no small feat. It includes meticulous planning, unique selections in your travel itinerary, and—of course—the best transportation and accommodation services.
If you're traveling to Seoul, South Korea, this November, we have the best selections of premium packages in its best luxury hotels. These exciting promotions and packages will not only serve as your dream coming true but also a promise to savor every moment in the luxury of unparalleled service and elegance of the best hotels in Seoul.
A Memorable Stay with 5 Exceptional Packages in the Best Luxury Hotels in Seoul, South Korea
First among the most exceptional selections is the Premium Korean Beef Package available at the InterContinental Seoul Coex.
This package will give you the best experience of treasuring South Korea's renowned premium beef at the most reasonable price. It includes the best savory selections of Korean beef tenderloin, sirloin, skirt steaks, and grilled short rib patties (tteokgalbi). You can also request additional caviar, truffle, and foie gras if you'd like.
Additionally, this exclusive package is offered at a competitive price, considering it's one of Seoul's best luxury hotels.
Weekday lunch: 105,000 KRW (78.71 USD)
Weekday dinner: 125,000 KRW (93.70 USD)
Weekend lunch & dinner: 125,000 KRW (93.70 USD)
So, if you're interested in this package, you can book a stay at InterContinental Seoul Coex today.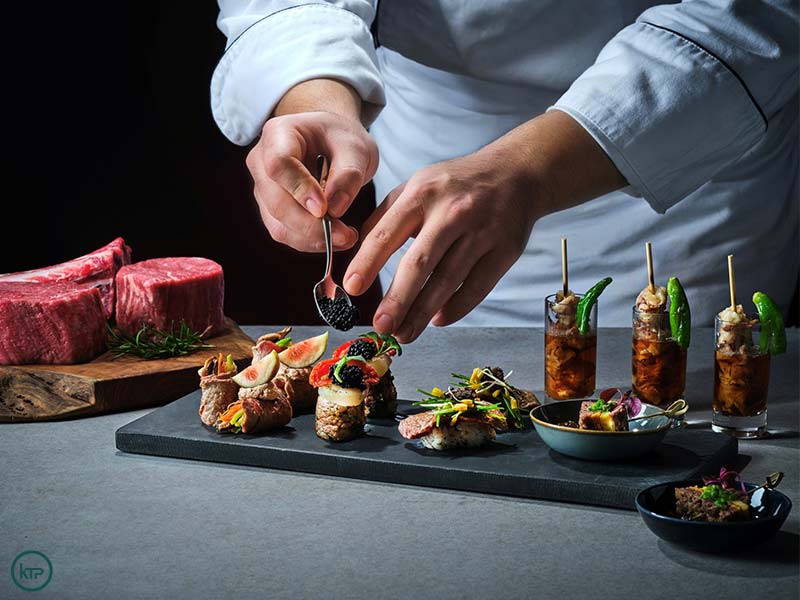 Address: 524 Bongeunsa-ro, Gangnam-gu, Seoul, South Korea.
Website: InterContinental Seoul Coex Official

Secondly, we have an exclusive French Dessert Package at the Josun Palace, one of the best Luxury Collection Hotels in Gangnam – Seoul, South Korea.
This package includes special macaroon selections via SSG online retailer. These sweet macaroons come in 10 flavors: vanilla, citron, Earl Grey, praline, green tea-raspberry, coffee, banana-caramel, salted butter, cherry-pistachio, and rose-raspberry.
Along with the above alluring macaroons, you can also enjoy other available desserts, including New York and chocolate cheesecakes as well as mini brownies. Each full set is available at only 35,000 KRW (26.24 USD).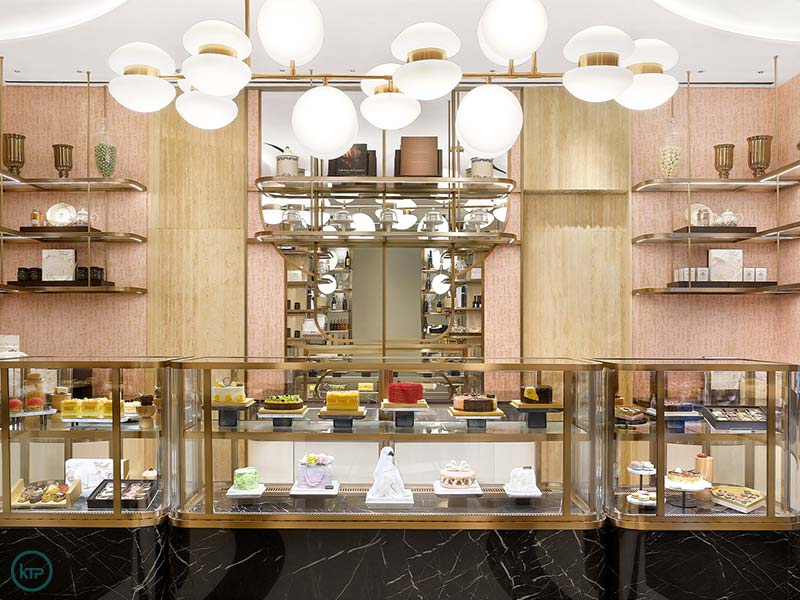 Address: 231 Teheran-ro, Gangnam-gu, Seoul, South Korea.
Website: Josun Palace Official

Grand Hyatt Seoul: Thanksgiving Home Party & Black Bingsu Packages
Thirdly, among the most unique packages in the best hotels in Seoul, South Korea, is the Thanksgiving Home Party from Grand Hyatt Seoul. Embracing the concept of 'Thanksgiving to-go', you can order a set of food packages for your private Thanksgiving celebration at home.
In this package, you can choose your favorite menus, including:
Appetizer:

orange and cinnamon-glazed carrots,

Main Course:

roasted duck filled with apple and hazelnut,

sirloin steak with red wine sauce, and

Dessert:
So, are you interested in a premium Thanksgiving home party? Please note that this package will only be available until November 26. Also, you will need to make a reservation at least 3 days before picking up.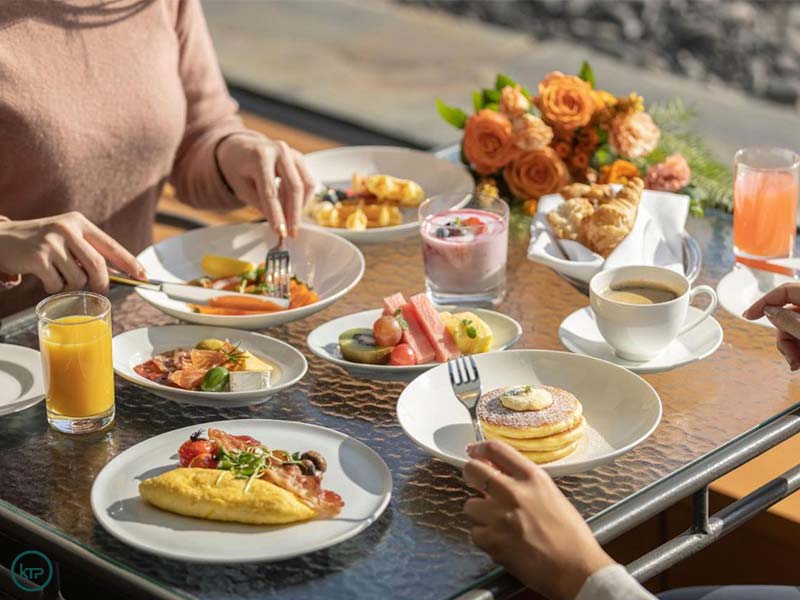 Special Black Bingsu (Shaved Ice) Package
Or, you can also opt to experience the ultimate luxury of the Grand Hyatt Seoul Hotel by booking a stay today and enjoy the hotel's Special BLACK Shaved Ice package!
Presented in black sesame seed flavor, this special shaved ice (bingsu) package is available with various toppings: dried jujube, red bean paste, and rice cake covered with soybean flour (injeolmi). The hotel will serve this delicious bingsu with Gangwon Province's renowned potato bread at only 65,000 KRW (48.73 USD).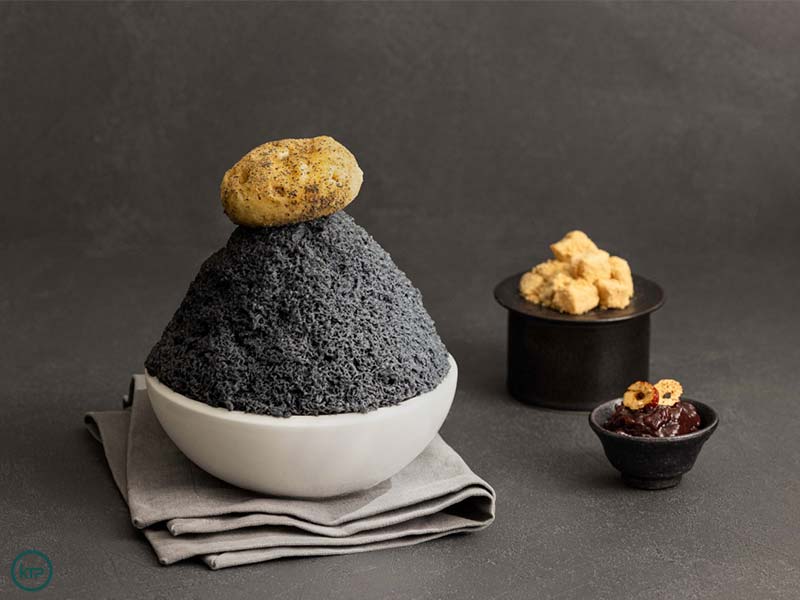 Address: 322 Sowol-ro, Yongsan-gu, Seoul, South Korea.
Website: Grand Hyatt Seoul Official

Next, we have the Four Seasons Hotel in Seoul with its Japanese Course Meal package and White Truffle promotion.
Japanese Course Meal Package
First is the Japanese Course Meal package by the hotel's Akira Back restaurant. It features a new dinner course with enticing selections:
Appetizer:

sweet potato tofu served with caviar,

roasted scallops with matsutake mushrooms and sea urchin, and

abalone braised with yolk sauce.

Main Course:

Tuna sashimi platter + grilled eggplant and lobster.

Korean beef steak served with pine mushrooms and yuzu sauce + pine mushroom udon or salmon roe rice.

Dessert:

Japanese spring rolls along + tea or coffee.
Most importantly, this package is available at only 250,000 KRW (187.41 USD) per pax.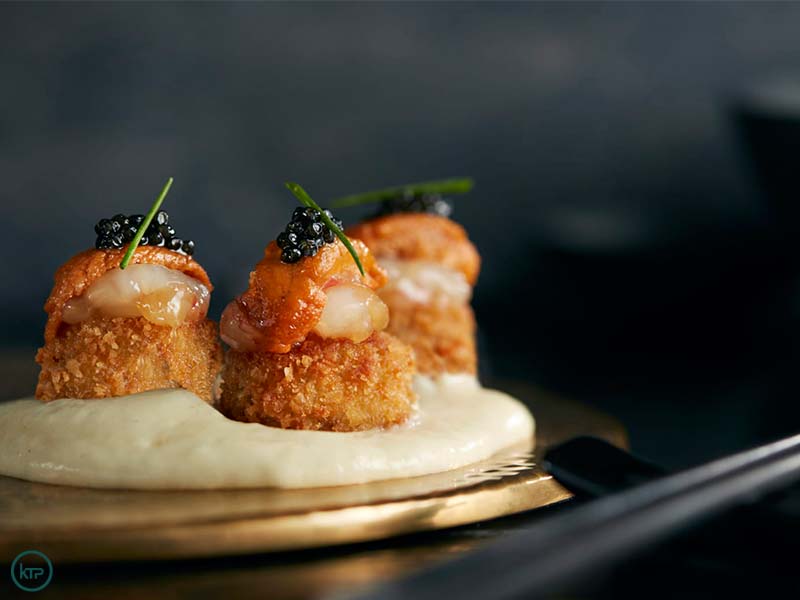 White Truffle Promotion
Along with Akira Back, Four Season Hotel's Italian restaurant, the Boccalino, is also promoting its White Truffle selections.
At only 298,000 KRW (223.39 USD) for each package, you can enjoy a tasty arrangement of carpaccio with white truffles, Korean beef steak, and Pecorino cheese pasta. Best of everything, you will also get a precious 2-bottle rating wine selection included in the package.
So, what are you waiting for? Book a stay today, as the promotion is only available until December 31.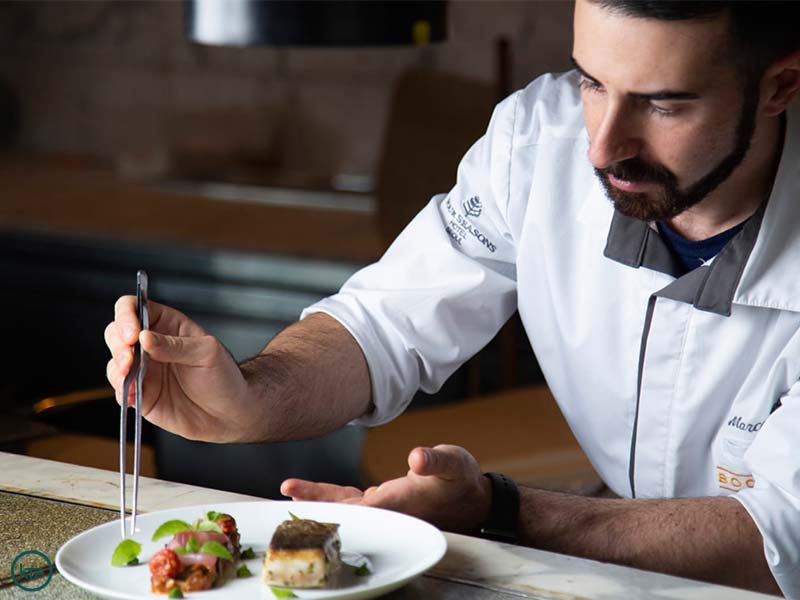 Address: 97 Saemunan-ro, Jongno-gu, Seoul, South Korea.
Website: Four Seasons Hotel Official

Le Méridien, Seoul: Cosmetics Package & Autumn Dining Promotion
Last but not least, we have the most exceptional promotion from one of the best 5-star hotels in Seoul, South Korea, Le Méridien.
Cosmetics Package
The first promotion is the hotel's unique cosmetics "Premium Beauty Travel with d'Alba" package. It is a collaboration with vegan cosmetic brand d'Alba.
Along with an unforgettable stay at the hotel, by booking this package, you will be able to acquire a set of d'Alba cosmetic products and additional services:
d'Alba cosmetics set:
Exclusive dinner package for 2 person(s).
Access to the indoor pool.
And this amazingly unique package is available at only 445,000 KRW (333.58 USD).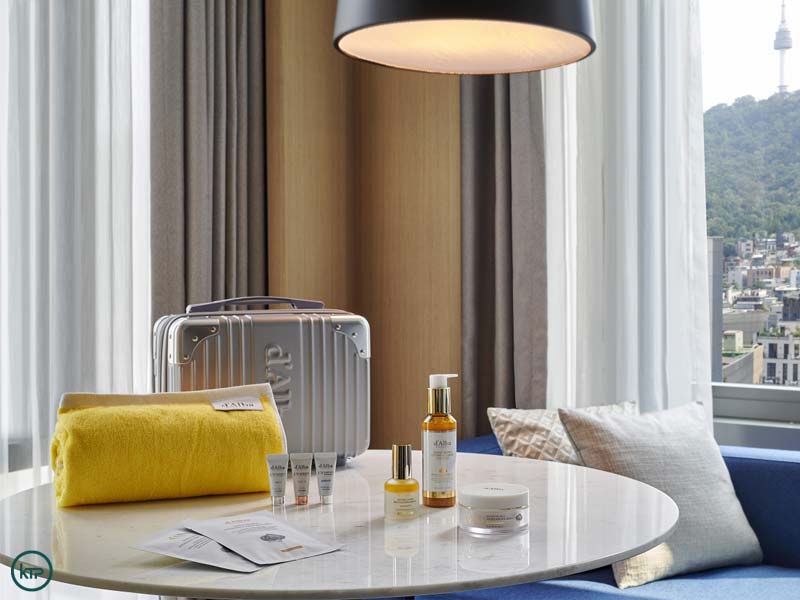 Autumn Dining Promotion
Next, we also have an exclusive Fall Season dining promotion at Le Méridien's restaurant, La Palette Paris.
This promotional package includes popover bread with truffle butter, scallops with truffles, and mashed potatoes at extremely reasonable prices.
Weekday lunch: 87,500 KRW (65.59 USD)
Weekday / Sunday dinner: 101,500 KRW (76.09 USD)
Weekend lunch / Saturday dinner: 130,500 KRW (97.83 USD)
Finally, you can get a special discount of up to 30% if you reserve a package before November 11. So, book a stay at Le Méridien now and do not miss all these incredible promotions!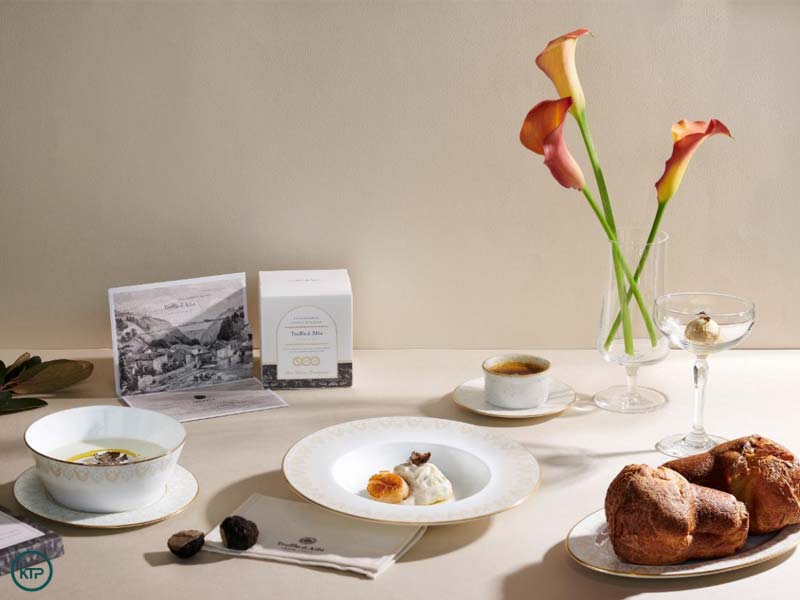 Address: 38 Myeongdong 8na-gil, Jung-gu, Seoul, South Korea.
Website: Le Méridien Seoul Official

Our editors independently select all products featured on KoreaTravelPost. However, we may earn an affiliate commission when you buy something through our retail links.
From picturesque landscapes to hidden gems and cultural adventures, follow KoreaTravelPost's Twitter, Facebook, Instagram, LinkedIn, and Flipboard for a thrilling journey through the heart of Korea
Related Posts
361 total views, 8 views today