Gyeongbok Palace (Gyeongbokgung) in central Seoul is a must-visit historical gem. This October, something special is happening: Sojubang, the famous kitchen at the Gyeongbok Palace, is open to the public. You can try Korean royal cuisine, watch traditional performances, and immerse yourself in history from October 20 to 28. If you've ever wanted to taste the royal dishes from Korean dramas, here's your chance. Don't miss it – add this unique experience to your travel bucket list!
Experience the Flavors of the Joseon Dynasty's Regal Cuisine from the Kitchen of Gyeongbok Palace (Gyeongbokgung)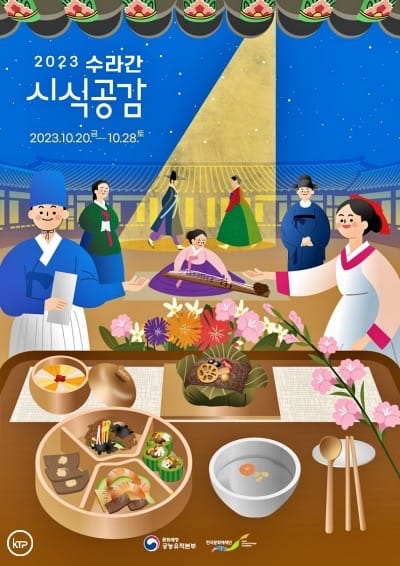 Gyeongbok Palace is a must-visit for those interested in Korean history and culture, particularly royal cuisine. This prestigious landmark offers the "Suragan Sisikgonggam" program, allowing visitors to savor exclusive royal dishes and snacks while immersing themselves in the theme of "See, eat, enjoy, and be moved by the royal court culture."
Furthermore, Gyeongbokgung Palace's Sojubang presents two enticing programs: the royal food tasting program and the free experience program. In the royal food tasting program, you can choose between "Sikdorak" and "Saenggwabang at Night." Meanwhile, the free experience program includes "Kitchen Alley."
These programs offer visitors the opportunity to delve into the Sojubang area of Gyeongbokgung Palace, allowing them to explore its culinary heritage and immerse themselves in royal court traditions. From exquisite dishes to captivating performances, this experience provides a deeply engaging journey that tantalizes the senses and leaves a lasting impression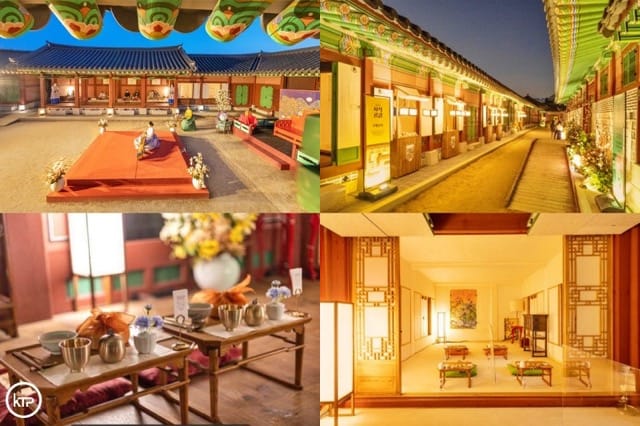 Read also: Visiting the UNESCO World Cultural Heritage Sites in Korea.
Sikdorak at Gyeongbok Palace
The "Sikdorak" program provides a unique experience in the Oesojubang, the outer small kitchen at Gyeongbokgung Palace. Here, meals were prepared for the royal court. Visitors can savor Tarakjuk, a royal porridge made from milk and rice, while enjoying a captivating play centered around "Tarak Porridge." This combination of enthralling entertainment and delectable royal dishes ensures an unforgettable experience.
Saenggwabang at Night
"Saenggwabang" is a dedicated royal kitchen section exclusively responsible for crafting exquisite desserts and snacks, catering solely to the royal family. This program provides an opportunity to savor the royal refreshments of the Joseon Dynasty, and visitors can also enjoy performances of traditional Korean music, Gugak.
Read also: Best Places to Visit at Night in South Korea.
Kitchen Alley
In "Kitchen Alley," visitors can wander through the passages of Gyeongbokgung Palace, sampling a variety of traditional snacks and even learning to prepare treats such as dried persimmon with pine nuts. This hands-on experience enhances their connection with the palace's rich cultural heritage and the vibrant traditions of the Joseon Dynasty.
The exciting "Suragan Sisikgonggam" programs provide a captivating journey through history, enabling visitors to relish the flavors and traditions of the Joseon Dynasty (1392–1910). Whether you are a local resident or a tourist, this event promises to create enduring memories.
For more detailed information, please visit the official website of the Korea Cultural Heritage Foundation.
Read also: Gyeongbokgung Palace – Korea's Magnificent Main Palace.
From picturesque landscapes to hidden gems and cultural adventures, follow KoreaTravelPost's Twitter, Facebook, Instagram, LinkedIn, and Flipboard for a thrilling journey through the heart of Korea
Related Posts
326 total views, 6 views today