The recent bed bug outbreak that has been happening in Seoul has become one of the worst nightmares for those who plan to travel to South Korea. While the case has reportedly escalated, it doesn't mean your dream travel will fall through. Check out the following crucial tips to handle bed bug issues if you plan to travel to South Korea, particularly Seoul.
Seoul Reportedly Faces Numerous Bed Bug Outbreaks
Seoul, South Korea's metropolitan city, is reportedly experiencing a severe bed bug outbreak.
Recently, Korea has seen a rise in bed bug infestations, a problem that major cities like Paris have already grappled with since the beginning of the year.
Officials from the Seoul City Government reported 17 bed bug incidents this Sunday, sparking worries about the pests spreading quickly in the densely populated capital, home to 9.4 million residents.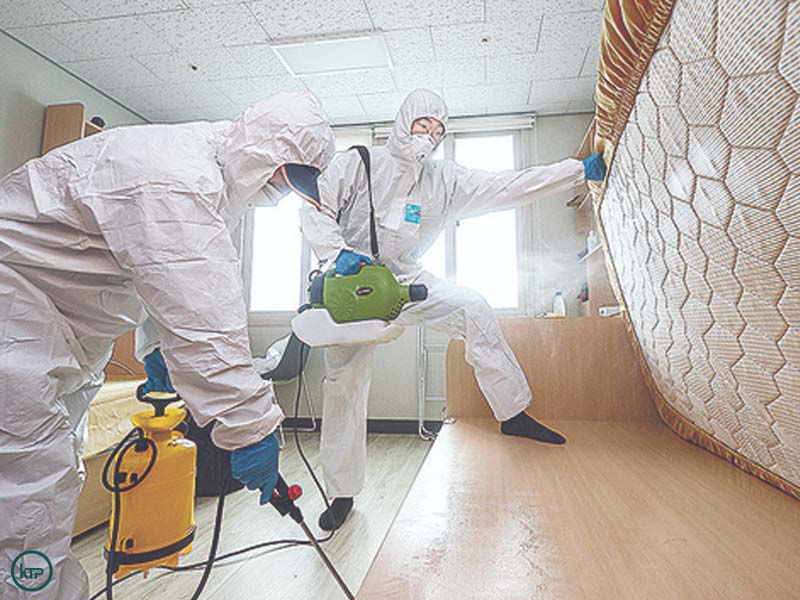 In response, the South Korean government has taken comprehensive measures to address the issue. Their immediate efforts include allocating 500 million KRW (approximately 383,535 USD) to prevent further escalating outbreaks, sterilizing and strengthening quarantine measures in public transportation facilities like buses and subways, as well as operating a "bed bug center" that allows the residents to quickly notify the city of bedbug appearances via public health centers.
However, do not let these issues of bed bugs scare you out of your dream travel to Seoul, South Korea. There are plenty of tips to ensure you can handle bed bug issues during your travel, and we're going to discuss them one by one in this article.
10 Crucial Tips and Tricks to Deal with Bed Bug Issues During Your Travel to South Korea
After knowing the recent bed bug outbreaks in Seoul, you might think that they would ruin your dream travel to South Korea. But rest assured, with the right methods in addressing these bed bug issues, you can still enjoy the most magical travel experience in Seoul, South Korea.
Let us dive deep into various tips and tricks to manage bed bug problems during your travel.
Preparation
The first among the most crucial tips to manage bed bug issues in your travel to Seoul – Korea, lies on the preparation stage. There are plenty of tips you should do before departing on your travel, and make sure to complete them all to minimize encountering bed bug issues.
1. Getting Ready with Your Luggage
The first step in managing bed bug concerns during your trip to Seoul, South Korea, is to prepare hard-case luggage.
Hard-case materials are smooth and more rigid. Therefore, it will prevent bed bugs from attaching to your luggage, keeping your items safer inside.
You can choose hard-case luggage that uses sturdy materials but still affordable, like the ones from Travelers Club. They are durable, lightweight, spacious with 360° mobility, and come in various attractive colors.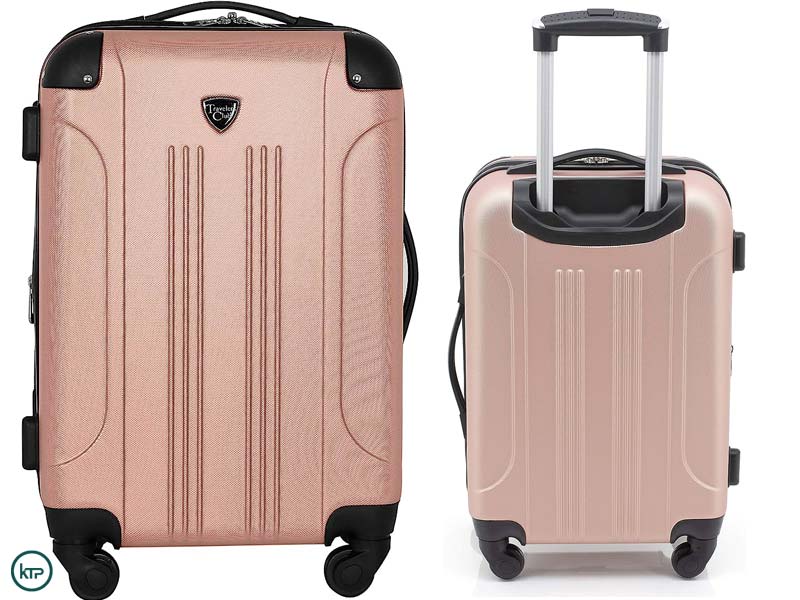 2. Put Your Stuff in Resealable Plastic Bags
Another essential tip for combating the bed bug outbreak in Seoul, South Korea, is to store all your belongings in resealable plastic bags. They are available in various sizes in your nearest grocery store and even Amazon, so you don't have to worry about which ones to get and where to get them.
Put everything inside these ziplock bags to make sure all your stuff stays clean and sealed inside after use. Later, if you need them during your travel, be patient and get them out one by one. After you finish using them, put them back inside and reseal the bag. With these tips, you will be able to shield your stuff against bed bug issues in Seoul – Korea.
3. Carry a Small and Bright Flashlight
Thirdly, make sure you carry a small and bright flashlight in your travel to Seoul – Korea, during these bed bug outbreaks. This will allow you to inspect your room later when you arrive.
Furthermore, use a small but powerful flashlight like the ones from Lepro or Thrunite. They are small, making them easy to carry on your travel, but powerful with high-lumen energy to help you inspect every corner of your room.

4. Do NOT Spray Insect Repellent or Pesticide
Next, you don't need to spray insect repellent or pesticide in your luggage. Why? First, they are not effective against bed bugs. But worse, they can expose you to various health issues.
5. Inquire about Your Hotels and Lodging Regarding Bed Bug Policies
After completing all the preparations with your luggage, it's time to call your hotels and other lodging. Ask them about the bed bug situations within the area and make sure they have the right policy to handle bed bug outbreaks, especially with the rising issues in Seoul – Korea.
Moreover, a proper program to prevent and control bed bugs should consist of routine checks and the availability of a professional pest management service, regardless of whether the hotel has previously experienced bed bugs. So, contact your hotel and ask for detailed information to make your travel in Seoul – South Korea, more convenient even with these bed bug outbreaks.
High-quality hotels like Ananti Hilton or Four Seasons in Seoul will not mind giving you detailed policies and assistance.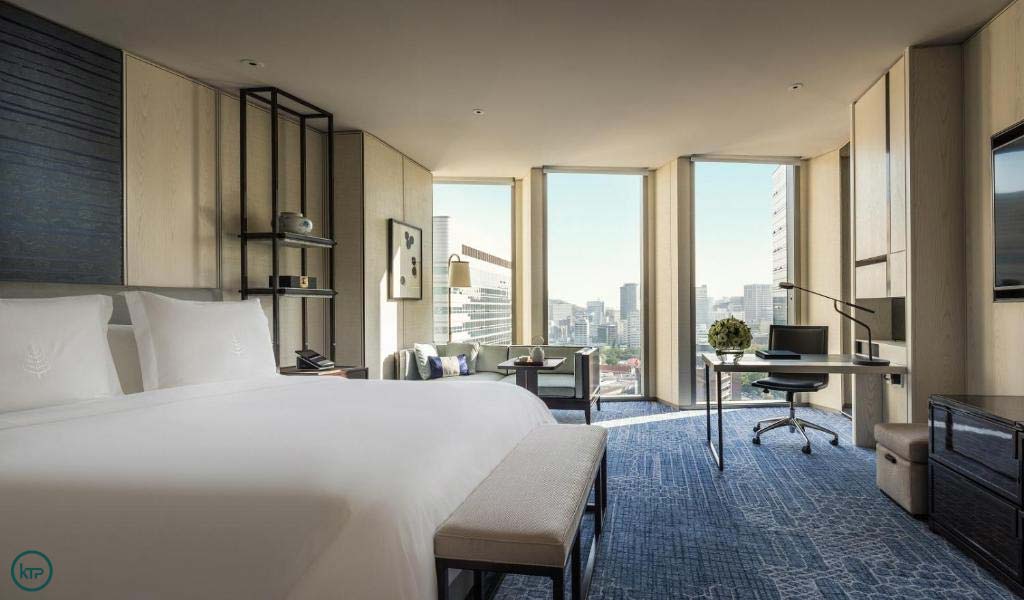 While Traveling
Now, you have arrived in your destination, with both overwhelming excitement about your adventure and massive anxiety about the bed bug issues. These next tips will be crucial to ensure a safer travel to manage and prevent worse bed bug problems during your stay in Seoul, South Korea, and on the way.
6. Inspect Your Room THOROUGHLY
Before jumping into that soft and inviting bed, inspect the room in which you are about to stay.
Place your luggage on a clean, solid, smooth, and elevated surface. Please do NOT put them down on the floor or on upholstered furniture. If you still cannot find the right surface, just put them in the dry bathtub.
Then, you can take out your flashlight and inspect every corner of your room.
During these bed bug outbreaks, one of the most important—but ignored, sometimes—is to understand the bed bugs in all their life stages: from eggs, recently hatched, and fully grown. Also, notice how these bugs leave their marks: blood stains, shed skins, and droppings.
Once you fully understand them, start with your hotel beds and box springs. Pull up the sheets at their sides and corners. Then, move to the mattress tufts and seams then check them for bed bugs and their markings.
Next, you can also check the pillows and stuffed furniture, as well as behind the headboards and inside the nightstand's drawers.
If your travel is short, just leave all your stuff in your luggage and store your luggage away from the bed or stuffed furniture. Take your items out when you need them and put them back inside the ziplocks and in your luggage to prevent bed bugs from infesting your stuff.
Once you have completed your inspection, call the manager if you find signs of bed bug issues.
7. Wear Long-Sleeved Clothing
The next tips in handling these bed bug issues during your travel is to wear long-sleeve clothing. Wearing long sleeves and long pants will prevent you from getting bitten by the bugs, in case you missed some.
Still, make sure to keep all the clothing stored in a sealed plastic bag when you take them off, though. You don't want them mixed with your other items as they might contain some bed bugs.
Upon Your Return
Finally, you have survived your travel and stay during the bed bug outbreaks in Seoul, South Korea, and now It's time for the tips after you come home.
But wait! Before entering the comfort of your nicely-looking and alluring home, you must ensure that these little creatures did not hitch a ride back with you.
8. Unpack Carefully
We strongly recommend unpacking your belongings outside your home: in the garage or the terrace. But, if it's impossible, do it in the bathroom, against a light-colored surface. That way, you will be able to notice whether some of them actually followed you back home.
9. Inspect Again
Afterward, inspect your bags thoroughly! Pay close attention to the seams, pockets, and straps.
For added safety, use a vacuum with a nozzle to get into the nooks and crannies. After vacuuming, either empty the vacuum container or securely seal the vacuum bag and throw it away outside your house.
10. Clean Everything!
Finally, take out all your clothes, carry them in a plastic bag, and put them into the washing machine right away.
To make sure that everything is safe from bed bug infestations, wash them in hot water and dry on the highest setting for at least 20 minutes.
You can also steam/dry clean the remaining item to eradicate the possible bed bugs that hitched a ride with you home.
So, what do you think? With these 10 crucial tips, we hope you will still be able to enjoy a safe and comfortable travel to Seoul, South Korea.
Our editors independently select all products featured on KoreaTravelPost. However, we may earn an affiliate commission when you buy something through our retail links.
From picturesque landscapes to hidden gems and cultural adventures, follow KoreaTravelPost's Twitter, Facebook, Instagram, LinkedIn, and Flipboard for a thrilling journey through the heart of Korea
Related Posts
841 total views, 11 views today