SM Entertainment, a giant in the Kpop industry, is holding a special 2023 pop-up store as a promotional activity to celebrate the comeback of its girl group, aespa. Titled "aespa WEEK – DRAMA CITY", this Kpop event will be an amazing addition to your exciting trip to Seoul. Join us in a further discussion of this Kpop event and grab your exciting bonuses.
Join an Exciting Event by Kpop Group aespa and Grab Your Exciting Bonuses!
aespa, a rising star among 4th generation Kpop groups, is set for a special comeback this week. The new album, "DRAMA," will be released on November 10 at 2 PM KST. In a grand celebration of the Kpop group's comeback, SM Entertainment will be hosting a special event: "aespa WEEK – DRAMA CITY" Pop-Up Store 2023.
On November 6, Kpop group aespa announced its exciting event on their social media accounts. If you are a Kpop fan traveling to Seoul at this time, this kpop event is an essential stop to enhance your travel experience and receive exciting bonuses.
"aespa WEEK – DRAMA CITY" Pop-Up Store 2023
According to the announcement, "aespa WEEK – DRAMA CITY," will have two different spaces: SALES ZONE and PHOTO ZONE.
The SALES ZONE is dedicated to promoting and selling the new album, complete with all its features. Be one of the first fans to actually grab a copy of aespa's 4th mini album, "DRAMA", and find your favorite merchandise.
After grabbing a copy of aespa's new album, you can move to the PHOTO ZONE to commemorate your visit to the Kpop event.
Rest assured, you can participate in this event at any time without any fee. However, please note that However, you should arrive earlier than the scheduled time due to the admission process.
Indeed, there will be a registration process for the on-site waiting system to enter the venue. Depending on the number of visitors, there will be no exact schedule for the closing time. Therefore, it's crucial to ensure your entry by arriving at the venue a few hours early.
Additionally, please note that all transactions in aespa pop-up store 2023 will only be processed in South Korean Won (KRW). So, make sure that you have your money on standby.
Furthermore, with each album purchase, you have the option to participate in an event: either a face-to-face fan signing with aespa members or a LUCKY DRAW with numerous limited-edition bonuses.
aespa's Kpop Event: Date & Venue
Finally, are you ready for a day of fun with aespa and their new album release?
"aespa WEEK – DRAMA CITY" Pop-Up Store will be available starting from the release date of the "DRAMA" mini album: November 10 – 26, 2023.
So, join this Kpop event at the STARFIELD COEX MALL, Seoul, starting from 10:30 AM to 10 PM.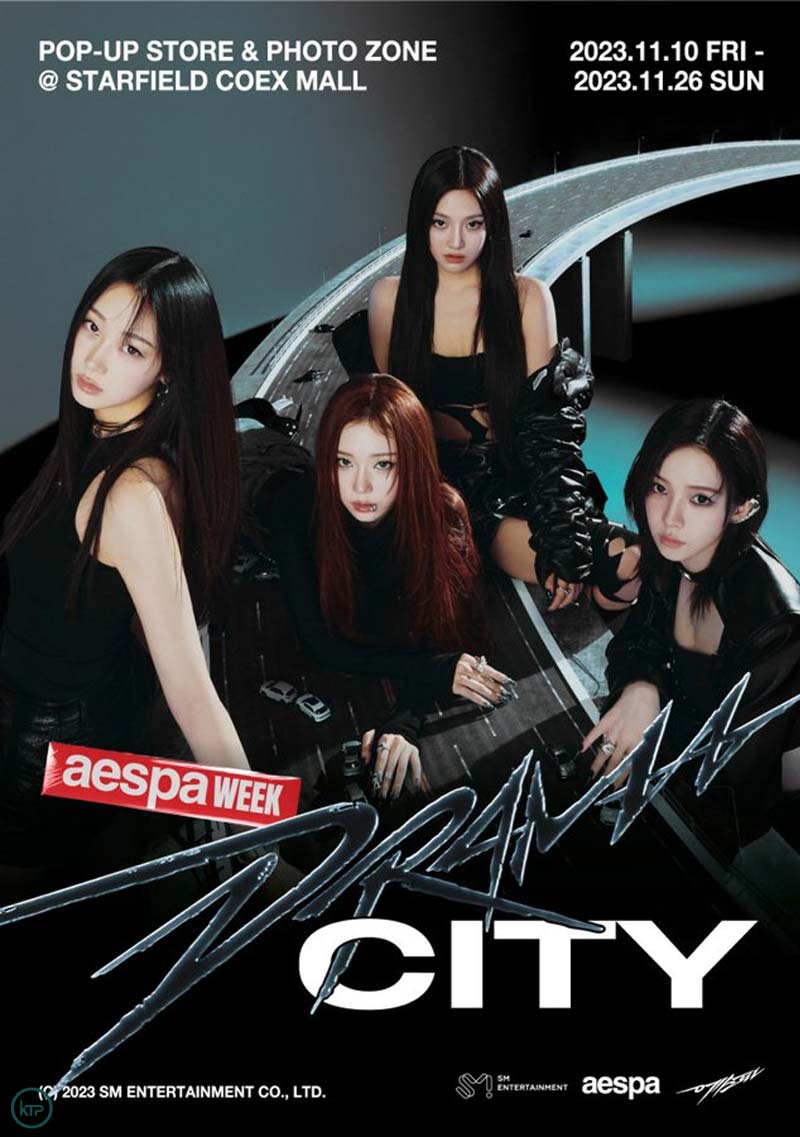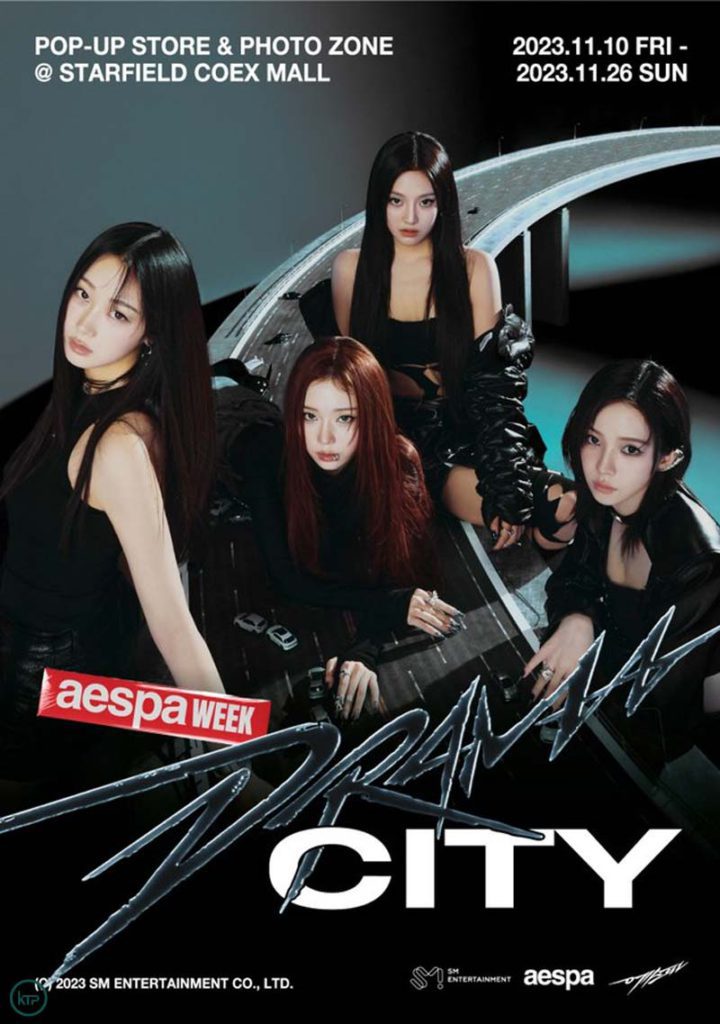 STARFIELD COEX MALL, Seoul
Address: 513 Yeongdong-daero, Gangnam-gu, Seoul, South Korea
Last but not least, you can also pre-order Amazon's exclusive edition of aespa's 4th mini album, "DRAMA" below: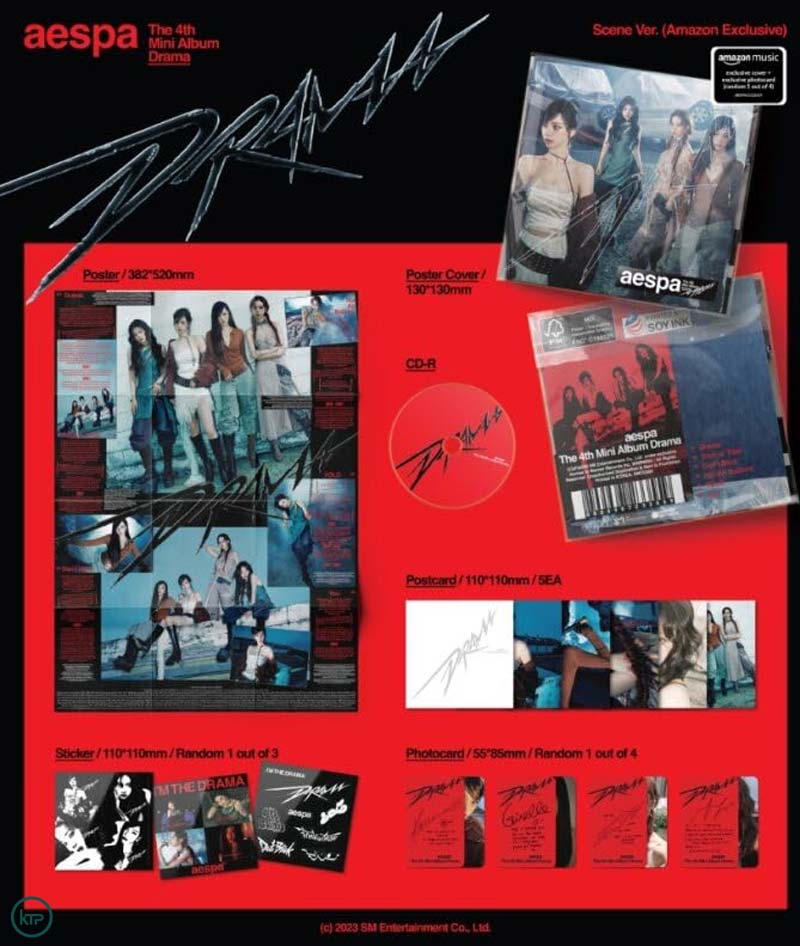 Our editors independently select all products featured on KoreaTravelPost. However, we may earn an affiliate commission when you buy something through our retail links.
From picturesque landscapes to hidden gems and cultural adventures, follow KoreaTravelPost's Twitter, Facebook, Instagram, LinkedIn, and Flipboard for a thrilling journey through the heart of Korea
Related Posts
219 total views, 12 views today