The prominent Kpop groups Stray Kids and NewJeans have become the iconic representatives of popular culture in South Korea. Due to their massive impact on South Korean culture and tourism, Kpop groups Stray Kids and NewJeans received prestigious commendations from the government of South Korea. Dive into the complete explanation in the following report.
Stray Kids and NewJeans Receive National Culture Awards from the Government of South Korea
The phenomenal Kpop groups Stray Kids and NewJeans have received a national culture commendation from the government of South Korea. This commendation was awarded to NewJeans for their massive impact in spreading Korean tourism and culture.
On October 21, the South Korean government held the "14th Korea Popular Culture and Arts Awards 2023" at the Haeoreum Grand Theater of the National Theater in Jung-gu, Seoul. In this award ceremony, the government of South Korea awarded NewJeans with the Minister of Culture, Sports and Tourism Commendation for their impressive role in promoting South Korean culture and arts.
Unfortunately, due to their overseas schedule, the group was unable to receive the awards in person. Therefore, they expressed their gratitude via an official message.
"We are deeply grateful to receive this prestigious award. We thank our fans, the Bunnies, and all who appreciate popular culture. This award motivates us to continue working diligently and contributing to the growth of pop culture."

– NewJeans.
At the same time, the government of South Korea awarded a higher title, the Prime Minister's Commendation 2023, for Stray Kids. They are among the eight recipients of the award who have contributed significantly to Korean culture growth.
With this commendation, Stray Kids is among the 7 Kpop groups ever to receive Korean culture awards. Their predecessors are Girls' Generation, 2NE1, JYJ, SHINee, EXO, and SEVENTEEN.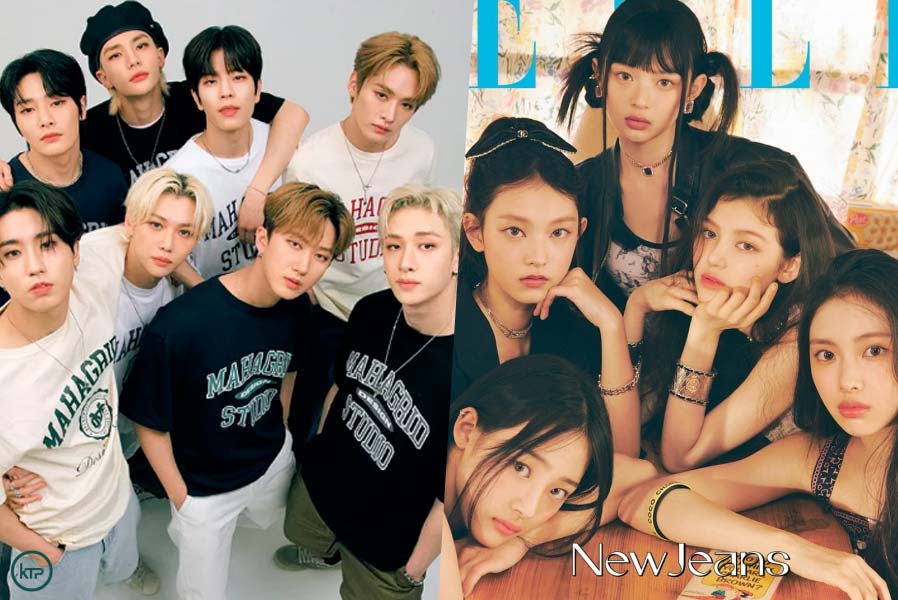 The Significant Impact of Kpop Groups on the Growth of Korean Culture and Tourism
Furtermore, the skyrocketing popularity of Kpop has created a massive impact on the growth of South Korean economy, tourism, and culture. With the growing enthusiasts of Kpop fans, interest in South Korean tourism and culture has incredibly surged. Visiting South Korea and participating in Korean cultural activities have now entered their bucket lists.
Therefore, the government started inviting Kpop groups to actively promote Korean culture and tourism.
Centering at this viral sensation is NewJeans, the rookie Kpop group from ADOR, subsidiary of the largest Kpop company, HYBE. Only months after their silent debut, NewJeans became one of the most sensational Kpop groups. Not only that but their viral music trends also have also dominated the global music industry.
Every time NewJeans releases a new song, it quickly becomes a trend on social media platforms like Spotify and TikTok. This has also led to a significant increase in NewJeans' global fanbase, enabling the Kpop group to perform at renowned music festivals, including Lollapalooza in Chicago, US. And this occurred in just a year after their debut.
On the other hand, Stray Kids have established themselves as leaders and representatives of the 4th generation of Kpop. They previously served as the official ambassadors of South Korea at Expo 2020 Dubai, playing a significant role in promoting South Korean culture and tourism.
Finally, with this significant results and impacts, we hope these prominent Kpop groups will continue to contribute to the growth of South Korean culture and tourism.
Related Posts
363 total views, 8 views today