Immerse yourself in the vibrant cultural festivals of South Korea this October. Visitors during this month have the opportunity to explore not only the traditional festivities like the Andong Mask Dance Festival and Jinju Lantern Festival but also delve into contemporary Korean culture at the Busan International Film Festival.
Popular Festivals during October in Korea
Here's a curated list of some of the most notable festivals in South Korea during October for your cultural exploration:
Jinju Lantern Festival 2023
[Dates: Oct 8 – Oct 22 2023]
Experience the city of Jinju illuminated by myriad lanterns in various shapes and sizes, lighting up the historic fortress, main bridge, river, and nearby areas. The Jinju Namgang Yudeung Lantern Festival also offers cultural performances, culinary delights at food stalls, and daytime activities like lantern crafting and sailing. Ensure to stay from late afternoon to evening for optimal viewing.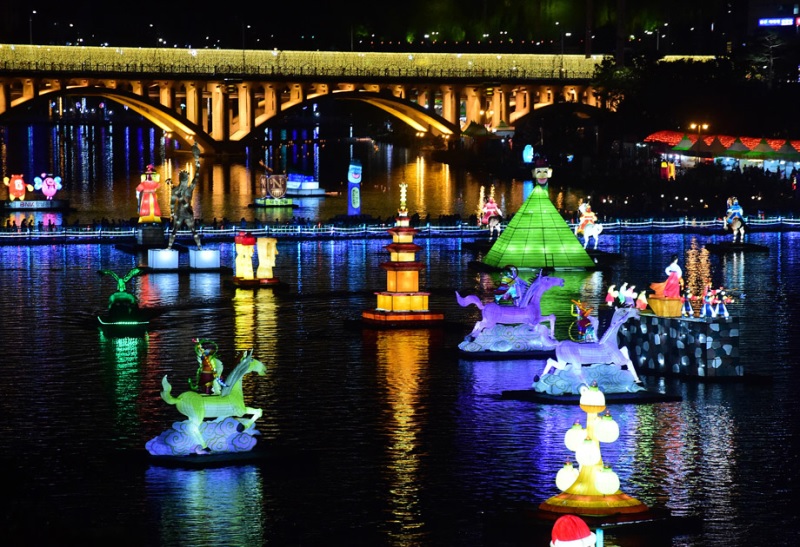 Andong Mask Dance Festival 2023
[Dates: Oct 2 – Oct 9 2023]
The Andong Mask Dance Festival, spanning over a week, provides a rich exposure to traditional Korean culture through its numerous performances, events, and festivities. Enjoy a variety of Korean activities and performances, including Taekwondo, orchestras, plays, and traditional games, with international performers also showcasing their talents.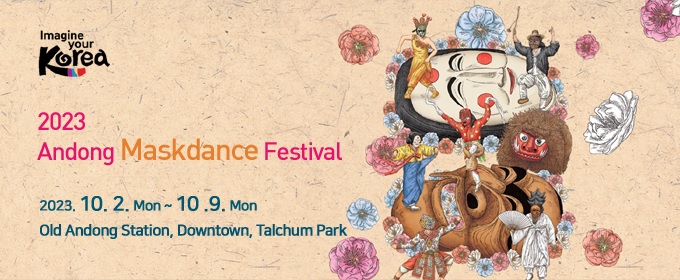 Busan International Film Festival 2023
[Dates: Oct 4 – Oct 13 2023]
Regarded as Asia's equivalent to Cannes, the Busan International Film Festival (BIFF) screens approximately 300 films from globally and hosts red-carpet events. Witness international and domestic movie stars, and enjoy over 100 international premieres across diverse genres at various venues in Busan.
제28회 부산국제영화제 개막식 사회자로 배우 이제훈과 박은빈이 확정되었습니다! pic.twitter.com/ij90mJYZ0t

— 부산국제영화제 BIFF (@busanfilmfest) August 27, 2023
Busan International Rock Festival 2023
[Dates: Oct 7 – Oct 8 2023]
This two-day musical festivity, the Busan International Rock Festival, showcases numerous Korean and international bands across several stages at Samnak Ecological Park. Unique among Korean festivals, camping is permitted, allowing for a genuine festival experience that is muddy, musical, and massively enjoyable.
Gangneung Coffee Festival 2023
[Dates: Oct 6 – Oct 9 2023]
One of the most-awaited festicals in Korea, is the Gangneung Coffee Festival. Celebrate the world of coffee in the coastal city of Gangneung. With barista awards, top-notch coffee, and the opportunity to enjoy a warm brew by the sea, this festival also features coffee installations and demonstrations, offering a taste of some of Korea's finest coffees.
Baekje Culture Festival 2023
[Dates: Sept 23 – Oct 9 2023]
Held in the ancient capitals of the Baekje Kingdom, Buyeo and Gongju, the Baekje Culture Festival is a 10-day event that encompasses both traditional Korean culture and modern performances, including K-Pop, lantern displays, fireworks, food stalls, and much more.
Seoul Fireworks Festival 2023
[Date: October 7 2023 (Date TBC)]
The Seoul International Fireworks Festival, taking place in early October in Yeouido, attracts thousands to Yeouido Hangang Park to witness a spectacular display of over 100,000 fireworks over the river, with teams from various countries vying to present the most impressive display.
Additionally, here are some regional festivals that might pique your interest during your October visit to Korea. Note that some festivals may take place in September in certain years as they often coincide with the Chuseok holidays, which are determined by the Lunar calendar.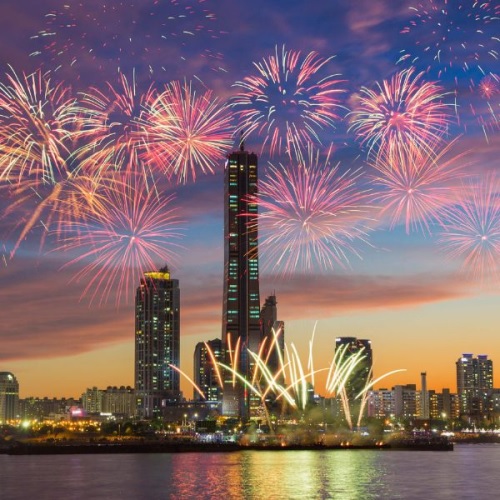 ---
October's Regional Festivals In South Korea
This guide provides a glimpse into the rich and varied festivals celebrated in Korea during October, offering a blend of traditional and modern cultural experiences for travelers.
Related Posts
422 total views, 7 views today