Experience the best Korean online food delivery service during your travel to South Korea, with a special discount! Get your favorite Korean food straight to your doorstep like a local with an exceptional promotion from the prominent online delivery app Creatrip. Get an appealing discount of up to 80% during these limited opportunities!
South Korea Invites Tourists to Experience Korean Online Food Delivery Service Like a Local – with Tempting Discount!
South Korea's government (Korean Ministry of Culture, Sports and Tourism and Korea Tourism Organization) has invited foreign tourists to experience the best online food delivery service app with exciting promotions.
Announcing the launch of "K-Food Promotion", the ministry and KTO provide opportunities for international tourists residing in Seoul to get their favorite food delivered straight to their doorsteps just like the locals.
Furthermore, this online food delivery promotion is a collaboration project with Seoul-based Korean travel app Creatrip. The main purpose of this event is to accommodate one of the primary objectives of foreign tourists (68% according to the ministry's survey) visiting South Korea: to explore the best Korean food experience.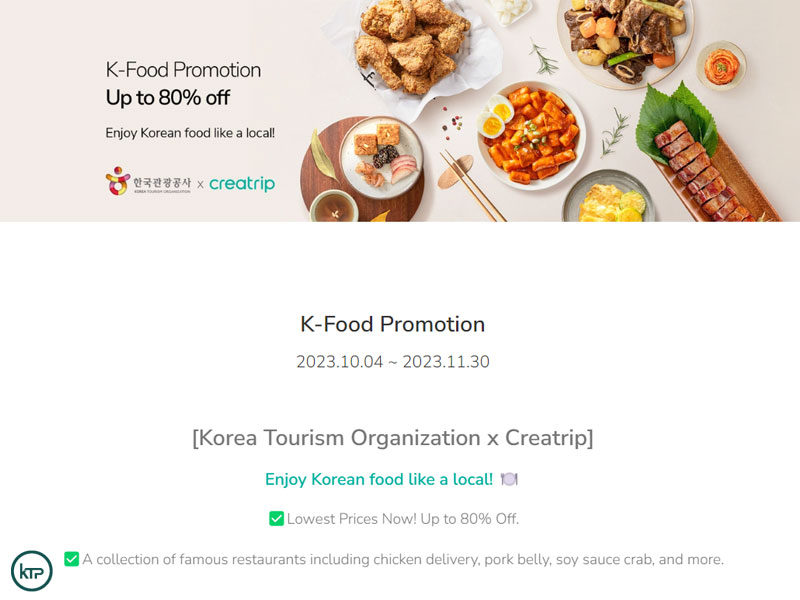 Enjoy South Korea's Cuisine in the MZ-Generation Ways!
Getting the best Korean food experience is not merely about the dish itself. It is more on the events and circumstances surrounding the ambiance while enjoying the food.
Some tourists wish to enjoy their meals while immersing themselves in the beautiful view of the Han River. Others may prefer eating a bowl of Korean ramyeon during a picnic in Seoul Forest.
Meanwhile, some tourists also prefer embracing the best staycation experience at South Korea's premium hotels. Yet, while relishing all the best hotel views and facilities might be the experience you're looking for, the food selections do not always provide the same freedom or satisfaction.
Therefore, you can take advantage of this amazing opportunity offered by the South Korean government and the Creatrip app. This limited-time promotion is one of the best ways to embrace your staycation experience in South Korea, especially Seoul.
Explore a wide variety of Korean food selections from different restaurants, snack bars, and markets. Better yet, you can get them delivered straight to your doorstep at the most affordable prices.
With this limited-time promotion, you will be able to experience Korean food delivery service like the millennials and Generation Z in Korea enjoy their favorite domestic cuisine.
Korean chicken, pork belly, soy sauce crab dishes, you name it! Most iconic Korean food is available at your service in this promotion.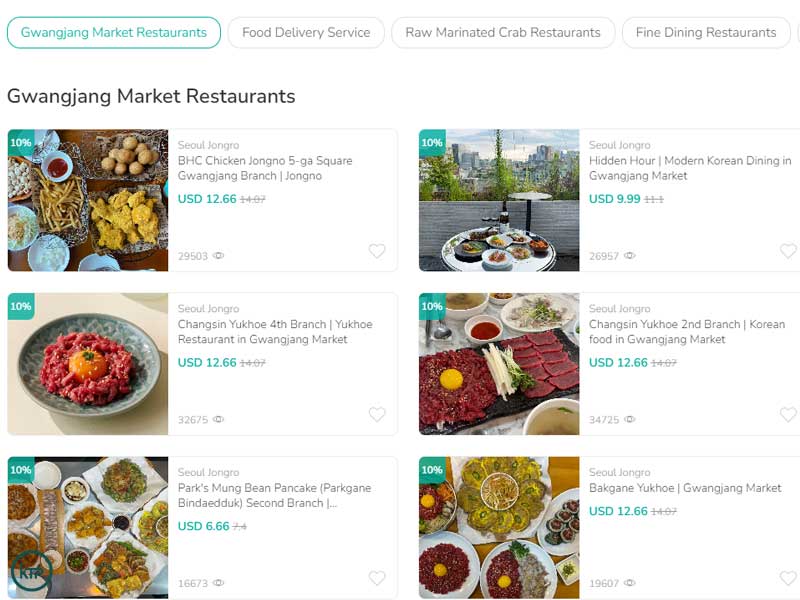 Experience the Best Korean Online Food Delivery Service: Up to 80% Discount from 48 Restaurants with Creatrip
Additionally, approximately 48 iconic restaurants have joined this best Korean online food delivery service discount. Most of the restaurants are located in the Jongno, Jamsil, Songpa, and Yongsan districts of Seoul, where foreign tourists commonly visit.
Along with common snacks like tteokbokki and toast, you can choose from iconic food like Korean BBQ to even fine dining during this promotion. Everything is ready to serve at the most affordable price, up to 80% discount.
Better yet, the promotion also includes a package to enjoy a picnic at the Han River. It provides delivery from Kyochon Chicken and a 4-hour picnic set rental from Healing Tent at the Ttukseom Hangang Park, available at 28.97 USD only.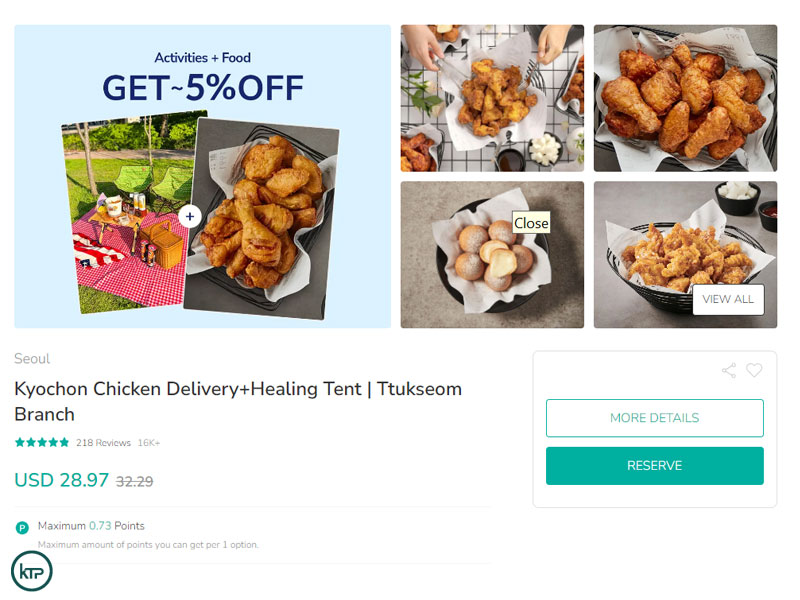 Yes, you must pick up the picnic items yourself at the Healing Tent. But having your food delivered as you enjoy the breathtaking views of Han River without unnecessary breaks? It is definitely one of the core experiences you can never miss while visiting Seoul!
Most importantly, you don't have to worry about the language barrier if you join the promotion. That is because communication is available in English, Japanese, and Chinese via Line Messenger.
Ultimately, the K-delivery culture is all about speed, precision, convenience, and best service. Get the experience firsthand with this limited-time promotion via Creatrip official website.
At last, please note that this promotion is available until November 30 for 1,500 tourists only. So, no more waiting, and order your favorite Korean food today!
From picturesque landscapes to hidden gems and cultural adventures, follow KoreaTravelPost's Twitter, Facebook, Instagram, LinkedIn, and Flipboard for a thrilling journey through the heart of Korea
Related Posts
379 total views, 7 views today