It is rightly said that beauty can come from the most unexpected sources! Six unusual complexes that used to be coal mines, garbage incinerators, and more are now some of the most amazing arts and culture spaces in South Korea!
After these places went out of use, these sites were renewed to create community spaces for events mainly. Many sites across Korea are being revived in this way to give them life and beauty. These range from paper factories to old tank housing bunkers, places you won't expect to become art and culture spaces!
Just outside the popular city of Jeonju in Jeollabuk-do, the Sansok Lighthouse is a collection of buildings that used to be a paper manufacturing site. It was active for about 40 years but went into disuse. In 2019, it was later reopened as an arts and culture space.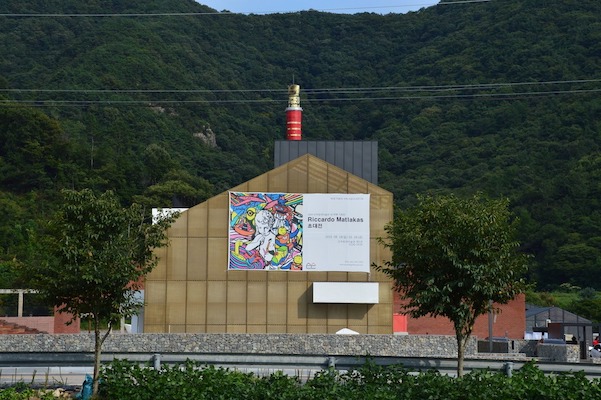 There are outdoor exhibitions, outdoor amphitheater, and a tall red lighthouse in the center of the complex. It's a very interesting place with a 33-meter long whale where people can explore its insides.
There are 80's telephone booths placed randomly that are actually mini karaoke booths. As you start your song rendition, even people around you will be able to appreciate your musical talents!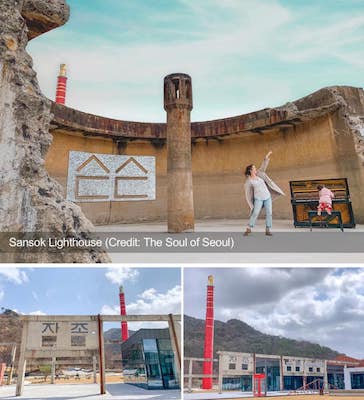 Along with all this, there is a cafe, gallery, and a learning space for kids.
Formerly an old garbage incinerator, the Bucheon Art Bunker B39 is a recently converted arts and culture spaces in Korea. The plant was active for about 15 years, from 1995 to 2010. The space was then renovated to create a multidisciplinary culture and arts space.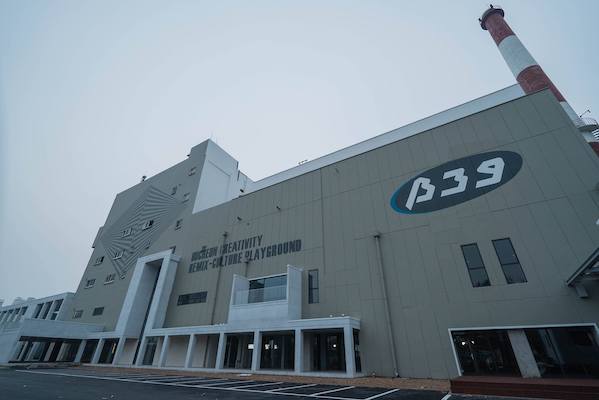 Bucheon Art Bunker B39 acts as a community space and houses some of the most excellent exhibitions. Areas like the 39 meter Bunker, Ash Bunker, Induced Draft Fan Room, and Main Control Room are all intact from there original designs. For this, you can thank the designer Kim Kwang Soo who led the preservation of the incineration spaces and these areas.
You can walk through differnt rooms and spaces at your own pace and enjoy drinks at the cafe and restaurant on th first floor.
Originally constructed in north of Seoul between 1968 and 1970, the Peace Culture Bunker was designed to look like a normal building while being able to conceal tanks. Over time, the apartment complexes were demolished in 2004 and by 2009, it was planned to be converted into community arts and culture spaces near the park.
This arts and culture spaces for workshops and events near Seoul, Korea has five units made from timber, concrete, and steel. At one end, there is even an observatory that overlooks the entire structure and the mountains.
Camp Greaves, formerly an American military base in the DMZ is now an arts and culture complex in Korea. It was in use for about 50 years as the base for the 506th US Second Infantry Division. In 2007, the base was returned back to South Korea. Now, this arts and culture space promotes peace and educates the visitors about the Korean War.
The Camp is in the Paju Civilian Control Zone, about two kilometers from the DMZ South Limit Line. You cannot enter this area independently but you can take an organized tour that starts from the Imjingak Resort Area.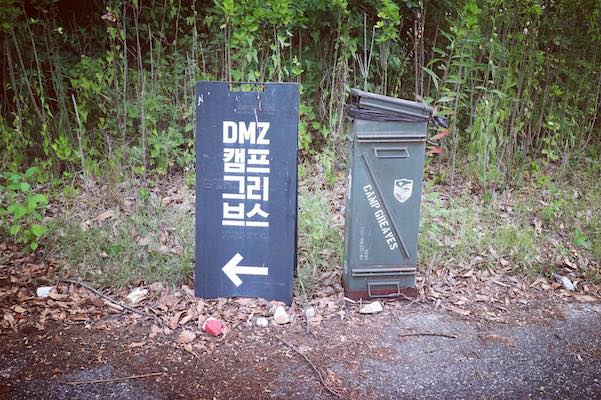 In this base, you will come across several American style architecture from the 50s up until the 90s. There are artistic installations inside on the theme of peace promotion.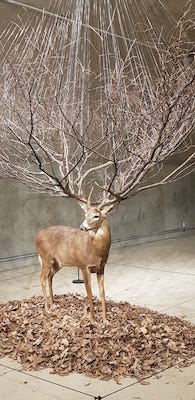 As you enter the complex, you will feel like you've been transported into a time capsule. It highlights the surreal history of two neighboring nations that are still at war.
If you are a K-drama fan and have watched the "Descendants of the Sun (2016)", then you will certainly recognize the place.
The Oil Tank Culture Park is located across the World Cup Park in Mapo-gu, Seoul. The unit could house about a total of 69.07 million liters of oil in six tanks when it was active from 1976 to 2000.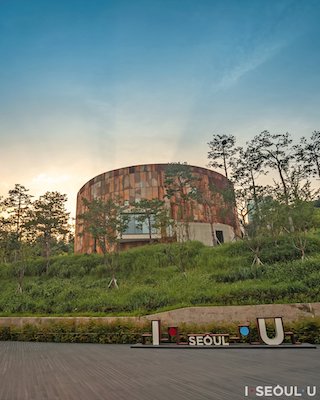 Now, each of the six tanks have been converted into interesting arts and culture spaces in Korea. If you are an urban renewal fan, then this is the perfect eco-friendly place for you to explore to your heart's content. Overall, the site is designed to offer efficient energy use by utilizing geothermal energy for cooling and heating.
Oil Tank Culture Park is surrounded by industrial facade and events are organized here. You will find a museum inside the tanks that highlights the history of the place. Along with the museum, it also houses a Cultural Complex, a cafe, a community center, an outdoor amphitheater, and a Glass Pavilion.
Several unique cultural events ranging from exhibitions to workshops and performances are held in this open cultural space.
You will be able to recognize the Glass Pavilion from the Korean drama "A Korean Odyssey (2017)." The Oil Tank Culture Park was also a main stage filming location for the K-drama "Start-Up" where the characters explore their dreams.
This arts and culture space in Korea was built on the site of the old and abandoned Samcheok Mine from 1964. It was active for about 38 years with approximately 3,000 employees when the demand for coal was at the peak. As the demand declined, so did the mine.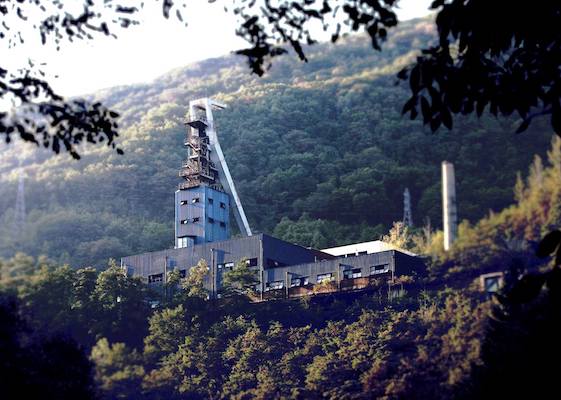 At present, the Samtan Art Mine features industrial remains and machines from the old times intermixed with artistic works.
You will find a collection of art works, sculptures, ceramics from a whole range of 150 countries. All the pieces are not on display at the same time but they are on exhibition at different times throughout the year.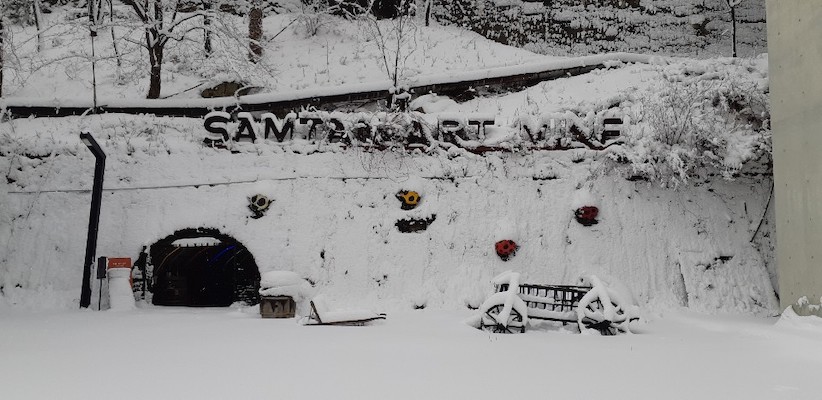 If you are a fan of Korean entertainment and movies, then you will recognize the locations from "Descendants of the Sun (2016)" and "My Absolute Boyfriend (2019)."
Read more travel articles from KoreaTravelPost: