While you are planning your trip to South Korea, you must avoid making cultural mistakes so that you don't end up offending your hosts! Cultural norms and social norms are going to be different in South Korea compared to your home country. Read on ahead to find out about things that are considered rude in Korea, gestures you should avoid, and many more.
#1 Cultural mistake of refusing a soju shot with an ajussi/ajumma
Drinking soju in South Korea is not just about getting sloshed. It is a ritual and a gesture that Koreans believe in. If you are in a restaurant and someone older than you offers a soju shot, it is a ritual of respect and friendship. If you refuse the shot, you are, in essence, disrespecting and offending your hosts. They may feel that you don't want any friendship with them.
If you don't drink alcohol, then you can exchange the soju or beer with a non-alcoholic beverage. It's not the drink that is important but the ritual and gesture of friendship.
#2 Facing an elder while taking a shot
After you've accepted the shot from ajussi or ajumma (elders), make sure that you are turning your head or backing away from them as a sign of respect. It's a common ritual that's followed by Koreans while they are out with their friends or family. Anyone older than you should be treated differentially while you are out socializing with them.
Check out more about Korea's soju drinking culture.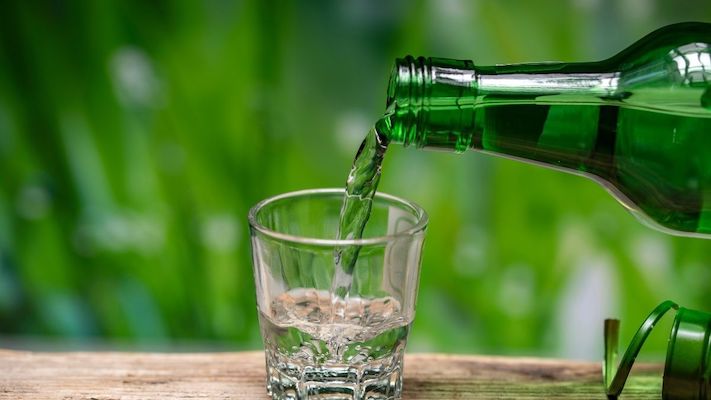 #3 Receiving with one hand
Using only one hand for receiving or giving is rude in South Korea. If you only use one hand, especially the left hand, you are seriously giving an impression of being rude to your hosts. So, while in South Korea, get in the habit of using both hands for giving or receiving things!
There was even an international incident with Bill Gates when he greeted Park Geun Hye, Korea's President with one hand while keeping his left hand in the pocket. There was a lot of criticism of this gesture. Now, if you are not using both hands, then it is simply labelled as being rude and disrespectful.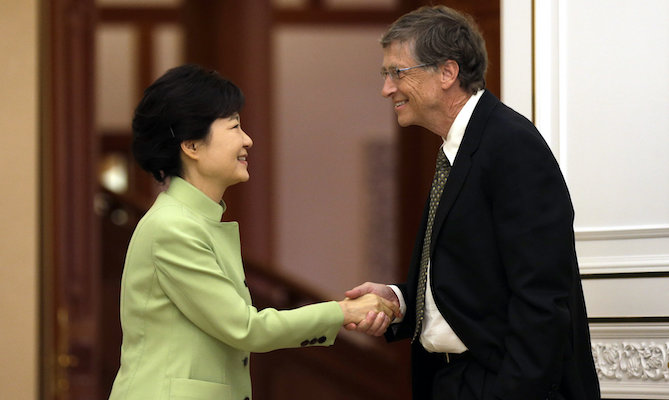 #4 Don't show the bottom of your shoe or foot
Well, you must be thinking "who shows someone else the bottom of their feet or shoes?" It is quite normal and happens frequently. Generally, when guys sit with their legs crossed, one foot rests on the other knee. Voila, the bottom of the shoe is visible to all!
So, make sure that you avoid making this cultural mistake especially in a working environment or when you are interacting with elders. It is a sign of disrespect and as mentioned earlier, disrespecting elders in South Korea is the biggest mistakes that you can ever make!
#5 Turning up empty-handed to someone's apartment
It's not usual for Korean to invite you to their homes as they like their privacy. So, if someone does invite you to their place for the first time, its a big deal! Don't turn up empty-handed! Giving a gift reflects that you have manners in South Korea. It also signifies your feelings "thank you for inviting" or even "apology for intruding your space".
#6 Talking loudly in public transporation
While you are using a public transportation system like a bus or subway, do not talk loudly as the Koreans will not hesitate and tell you to be quiet! They won't ignore like most other cultures. In some cases, you might even be asked to talk quietly while in a restaurant! So, avoid making these simple cultural mistakes in Korea of being too loud and inconsiderate of people resting in subway after a hard day at work!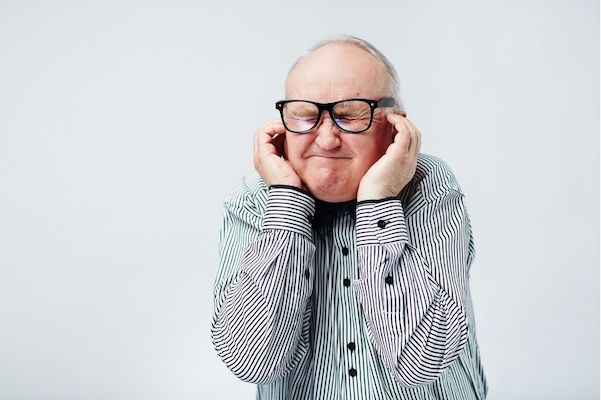 # 7 Leaving the table before elders
Well, the Korean culture believes in not leaving the table as soon as you've finished the meal. You have to wait till everyone finishes their food before leaving the table. If you try to get up early, others might feel that you are waiting for them and will try to eat faster. So, it is easier to avoid such misunderstanding by eating at the same pace as other people on your table. And if you are dining with elders, you have to wait for elders to give you permission to leave the table as a sign of respect.
# 8 Sticking chopsticks in rice
While you are eating with other people, avoid putting your chopsticks into the rice for rest. In Korean culture, incense sticks are put in sand bowls to keep them vertical during funerals or while worshiping. So, if you stick your chopsticks into the rice, it looks like that reminding Koreans of either funerals or ancestor worship. Do you want to remind your hosts of their dead loved one? So, avoid making this cultural mistake and keep your hosts and friends happy!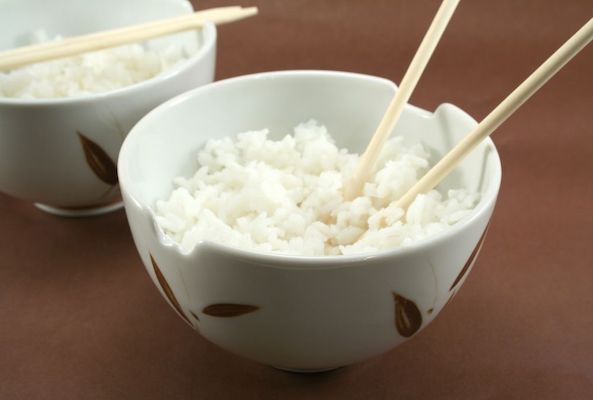 # 9 Eating first at the dinner table
When it comes to dining, the potential of making mistakes are many! So, if you are dying of hunger and want to start munching you food, don't! In South Korea, unless you are eating with close friends, do not even pick up chopsticks unless the eldest person on your table does! The oldest person on your table should start the meal and then you can eat to your heart's content.
Respecting elders is the most important tradition of South Korea! Disrespecting them is one of the biggest cultural mistakes you can make in Korea.
# 10 Wearing shoes at someone's home
Like most Asian households, wearing shoes inside someone's home is unhygeneic. THe reason behind that is that the Korean lifestyle is centered around the floor. Their dining tables are quite low and close to the floor. Koreans sit on the floor and eat. They even sleep on the floor. So, it is important to keep it clean and hygienic. So, you should remove your shoes at the entrance so that all the dirt and wet things stay outside.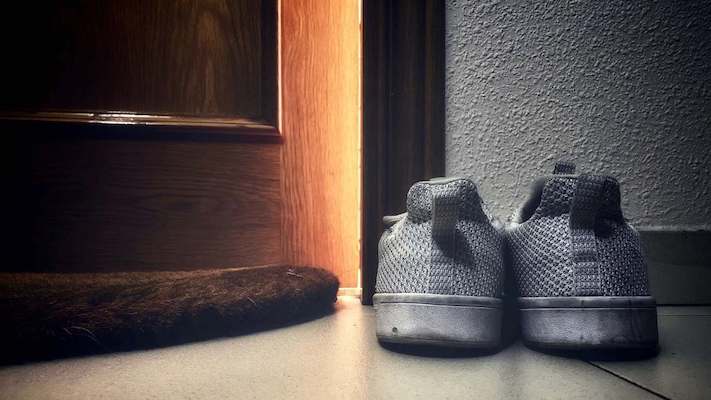 These are some of the most important cultural mistakes you should avoid in South Korea so that your trip remains pleasant and your hosts remember you fondly!
Read more interesting travel articles from KoreaTravelPost: