Check out the ten attractions and unique experiences that will show you the more unusual aspects of Daegu you haven't seen or enjoyed.
South Korea is a place of dream. South Korea is exclusively known as a pink country because of its beautiful pink cherry blossoms during the spring season. If you are visiting Korea, you must book your tickets for the pink season that is spring. Daegu is one of South Korea's largest cities, featuring a multitude of attractive sights and gorgeous mountains to go along with its rich and historical culture.
Views of the Palgongsan and Apsan mountains and historical sites going back to the Silla and Joseon dynasties are available. Apart from that, Daegu offers a diverse range of activities, sights, and cuisine which is still unknown to you. There are, however, several things that you find only in this city. These ten attractions and unique experiences listed below will show you the more unusual aspects of Daegu you haven't seen or enjoyed.
10 Most Unique Experiences and Attractions in Daegu
#1 Take a look at Korea's Biggest Stone Buddha
Donghwasa Temple is essentially an ancient Buddhist temple boasting 1,500-years of history, located near Palgongsan Cable Car. The Tongil Daebul, also called the "Great Unification" of Buddha, is one of the most well-known features of the sacred site. People visit there to experience the extreme Buddhist pilgrimage and take pictures in front of the big Buddha statue. It is the tallest stone Buddha on this peninsula, towering about 33 meters or above the temple base.
#2 Try something new cuisine while you eat in Daegu
If you enjoy ethnic cuisine, Anjirang Gopchang Alley can't be missed. You can opt from a range of restaurants there, all of which specialize in the same dish names as Gopchang. Koreans love this yummy recipe of grilled pork or cow intestines, and it's worth a try while in Daegu.
#3 Body Painting is an art form that involves painting on the human body
The annual festival of Daegu, the International Bodypainting Festival (DIBF), held in late summer at Duryu Park, serves a unique experience. Artists worldwide gather at this one-of-a-kind event to showcase their talents. The body painting competition is the festival's highlight, as completely naked models are remodeled into a stunning pieces of art within the shortest span of hours. And after that, the painting gets sold at a very high price.
#4 An Umbilical Cord Shrine is a shrine dedicated to the umbilical cord
King Sejong, who was the inventor of the Korean alphabet apart from being the country's most popular king, amassed a collection of his children's tale, placenta, and umbilical cord during his reign. They represented a baby's life and fate; therefore, Korean forefathers practiced the burial of these items in a sacred site to assure the child's good fortune. Seongju, situated in the outskirts of Daegu, held such a special place in King Sejong's heart that he displaced the umbilical cords of about 17 of his legal sons there. You can visit this place and see the life history of King Sejong. Many local people work there as a guide and tell you the life of the king and their family. 
#5 Time for Tomato Fight, Get Dirty
You must have seen many films which capture a scene of a tomato fight. The Dalseong Red Festival is one of them and it happens in May. It is a must-see for tomato enthusiasts (or anyone who wishes to participate in a massive food brawl). The family-friendly event, which is inspired by Spain's La Tomatina, includes activities like a tomato wine tasting, a tomato parade, and the giant tomato fight.
#6 View the Velvet Gallery, the World's First Velvet Valley
The Young Velvet Gallery stands as the country's and the world's first velvet exhibition hall. This one-of-a-kind museum features magnificent velvet garments, traditional Korean costumes, and several other items on four stories. You can find all the popular costumes from Korean movies that you can try and buy at a very low cost. Velvet weaving, dyeing, and printing are all available to visitors. 
#7 Indulge your inner nerd at a science fiction eatery
Toys and figurines are two of the most popular types of collectibles. A film director Woong Cho who has been collecting memorabilia for the past ten years has made them available for viewing to share his love with Daegulites via his CW Restaurant. The idea is unique in Korea, serving as both a restaurant and a museum. It pays respect to the extremely influential sci-fi and comic worlds, housing a variety of artifacts from Star Wars, Terminator, Marvel, Pixar, and more.
#8 Must-try Beer & Chicken combos
If you are little aware of the Korean culture, you must have known that chicken is one of the favorite dishes of Korean people. Chimaek, or chicken and beer, is one of the greatest ways to chill in Daegu, Korea's hottest city. Daegu is already popular for its food markets and restaurants. The Chicken & Beer Festival in Daegu happens every year in July, providing tourists a fantastic opportunity to learn more about this popular facet of Korea's culture. A total of 100 exhibitors will be serving up the best recipes from across the country, while our favorite K-pop concerts will keep the crowd engaged. Our recommendation would be at Kyonchon Chicken.
#9 Butter Beer at a Harry Potter Cafe
Hogsmeade, located just outside of Daegu, is an exceptional café for all Potterheads. The dimly lighted, the dungeonesque decor is truly amazing, bedecked in artifacts appearing right out of the famous Harry Potter novels. While you are waiting for your butterbeer or coffee, pose with the sorting hat and home scarf. Just don't bring up those who must remain anonymous.
#10 Heal Your Mind and Body
Browse stores offering various plants and traditional remedies promising to heal everything from hypertension to wrinkles at Yangnyeong Market, Korea's oldest oriental medicine market. Finish your visit with a herbal foot soak at the Daegu Yangnyeongsi Museum of Oriental Medicine, which is close.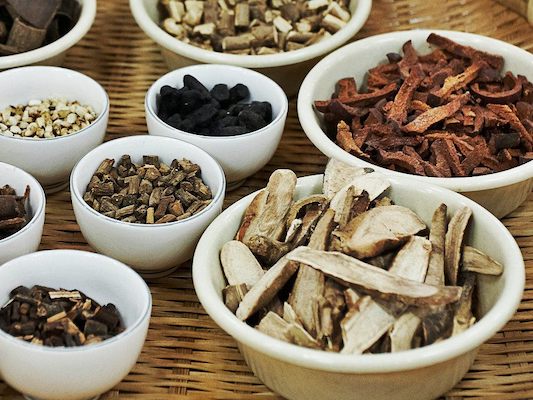 From this article, you must have got an idea why Daegu is one of the most famous places in South Korea. These are the 10 unique experiences and adventurous things that you can do in Daegu. But there are numerous important things which are there if you visit Daegu. 
5,586 total views, 7 views today