Daegu offers some beautiful sights and a whole range of things to do, but the beauty and magnificence of the historical places in Daegu are unmatched!
Daegu spreads across a valley once unnoticed by the holy mountains. From around 1500 BC to some prehistoric remnants of the Mumun pottery period extended to China's Tang dynasty, ancient Korean dynasty battles to crush forces of Goryeo have been taken as a plot to focus Daegu as a core informative spot of historical and part of culture passing from generation to generation. Daegu has revealed its importance in the field of tradition and historical events with the eventual archeological colonies and burials.
Here is a list of the top historical places to visit in Daegu, along with their geographical locations and a little bit about the sights themselves.
Bulguksa Temple
Located on the slopes of Mount Toham, in the Gyeongju city of South Korea. The Jogye Order of Korean Buddhism has several temples, and the Bulguksa temple is the head of all temples. It also surrounds the six National treasures of South Korea, which incorporate the Seokgatap and Dabotap stone Pagodas, two Buddha statues made of gilt-bronze, and Cheongun-gyo a.k.a Blue cloud bridge. The South Korean government has selected this temple as the no.1 historic and scenic site in the province. UNESCO has also added the Bulguksa temple to the world heritage site list in 1995, along with the Seokguram Grotto that is just 4 km away from the temple. The temple was built under the rule of King Gyeongdeok in 751 and was started by the CM Kim Daeseong. The temple is classified as a masterpiece of Buddhist art's golden era in the Silla kingdom.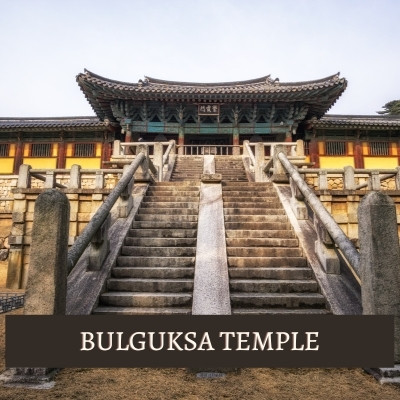 Gyesan Catholic Church
Father Robert A.P. was a missionary worker, and he arrived in Daegu for his missionary and charity works. He built the Daegu Gyesan Catholic Church in the year of 1899. The church building was built in the Korean design by using wood and was mentioned as one of the heritage sites of South Korea. Due to a tragedy after a few months of its construction process, it was burnt heavily, causing a lot of loss. It was designed again after such a tragedy using galvanized iron and stained glass imported from Hong Kong and France. It is the one and only structure remaining from the early 1900s, and they have some parts of Gothic Architecture.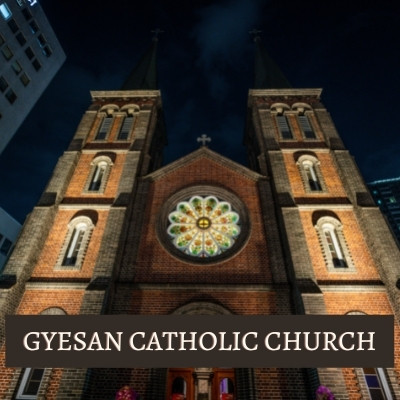 Gatbawi Rock
Gatwabi Rock, popularly known as the Stone seated Medicine Buddha, is situated at the Gwan Peak of Mt.Palgong in Gyeongson. It is a Buddhist statue made of stone overall with a height of over 4 meters, and it also has a hat on its head that is made of 15 centimeters of thick stone. This giant statue was built in the era of unified Silla and is generally known as Gatwabi Budha. It is made with a single granite at the Palgongsan top that is roughly 850 meters high by the Uihyeon, and it is especially encircled by a screen-like rock wall that forms its background.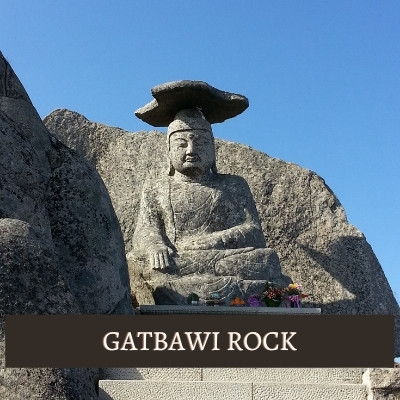 Dongwasa
A private cable car ride may feed your eyes with amazing sight scenes surrounding the buddha statue of approximately 20 m 65 ft height. Dragon-shaped temples and praiseworthy decorated Buddhist temple soothes your eyes with immense joy to explore spiritual vibes. The most positive sides of the spiritual journey are endowed with the temple-stay program. Including your Daegu tour enables your vision of bluish-dressed Korean monks in the temple. Their ordinary, beautiful life invites you to the natural canvas of unforgettable sceneries. Their traditional culture that makes us spellbound is a pair of lion statues with Buddha decorated with lotus flowers.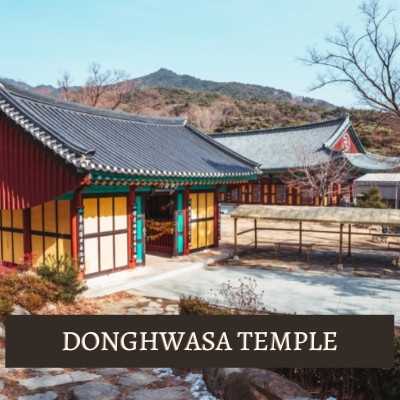 Due to the hilltop mountain location, the icy cold weather and smoke may make your hand stiff while taking photos due to the hilltop mountain location. A Dongwasa healing camp is no longer a surprise. There you will get the scope to feed your sensuousness with the sound of the waterfall. Here the tourist will find his mind-blowing atmosphere of spiritual vibes.
Daegu National Museum
Located amid Hwanggeum-dong in the city Daegu of South Korea, the Daegu National Museum is a world heritage site that has collected and holds more than about 30,000 artifacts. It was built and inaugurated on December 7, 1994, and it has a huge structure that can contain numerous belongings from the past. The museum's main collection consists of archeological objects from Gyeongsangbuk-do and Daegu. The museum was mainly constructed and opened as a cultural facility that helped research, exhibit, preservation, and educate visitors about Gyeongsangbuk-do and Daegu's cultural inheritance.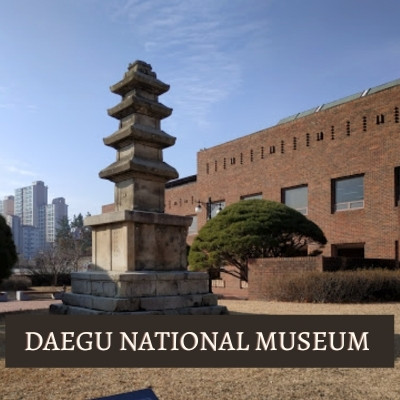 A heritage temple site situated on the top of Palgongsan Mountain, the Seonbosa temple is one of the most worshiped temples and historical places in Daegu. It is situated 20km away in the north-east direction from Daegu city. The temple is from the 9th century, and local people come here by doing a 3- hour hike on special occasions for Buddhists and on the 1st day of every month. The temple is famous for the Gatwabi Buddha, and it is believed that the stone statue grants one of your lifetime wishes.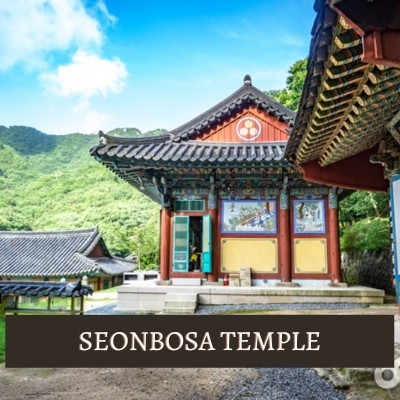 Bullodong Ancient Tomb Park 
It is one of the main attractions of tourists. It is an awesome historical place that is far from a madding crowd. This medieval burial mound is worth visiting. Hillocks are a great blessing to see as the bumps rise across the valley. Like Egyptian burial, it is called "tumuli." It is a very peaceful and quiet place.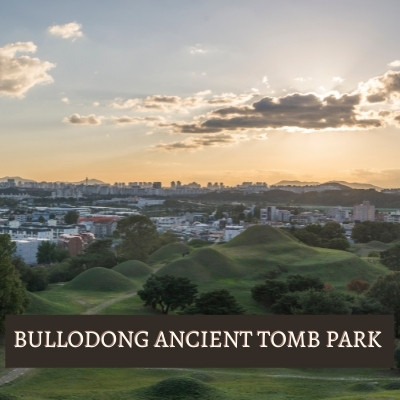 Pagyesa Temple
Pagyesa Temple is situated in the west of Palgongsan lake near the Daegu city of South Korea. Simji Wangsa, a priest from 804, built this temple, and later it was expanded and rebuilt in the 17th century because it was tragically burnt down during Imjin Waeran. It is a great place for a one-day trip with your family and friends if you love to know and see the old heritage of the country.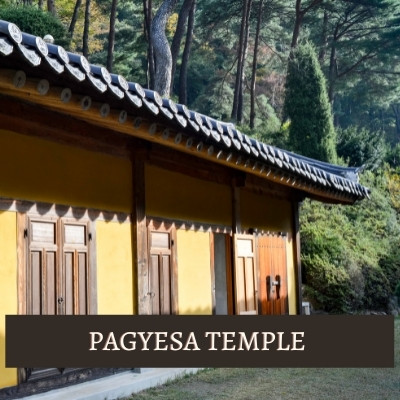 4,343 total views, 3 views today