The weather is warming up a little bit and spring is right around the corner! Although it is still snowing in some places, this change in season is celebrated with various festivals. Unfortunately due to COVID-19, many festivals have been postponed or canceled. But, don't feel upset as there are many fun things to do in South Korea during March. So, while you enjoy these amazing things, be sure to put on a mask and staying safe!
List of Things To Do in South Korea During March
#1 Explore Upo Wetlands in Changnyeung-gun
Upo Wetlands are the largest natural swamp lands in South Korea. There are four swamps covering a huge area. It is home to several endangered and rare species of plants and animals. You will be able to see some rare plants like prickly lotus in these swamps. Visitors are free to roam around on foot or cycle and they can enjoy the peacefulness of the marsh. There are many other attractions like gazing constellations, Upo rain fog, and many others that you shouldn't miss out on!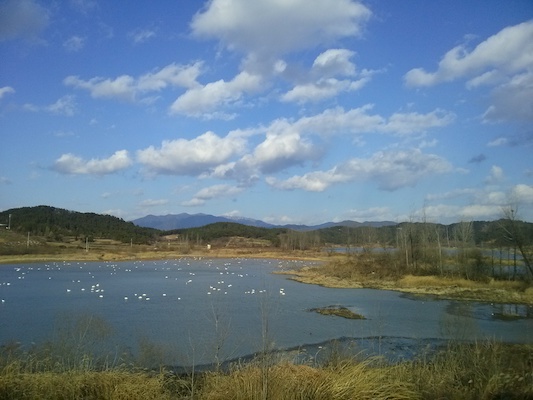 #2 Mesmerizing Oedo Botania, Geoje-si
Oedo Botania is a marine botanical garden in Hallyeo Maritime National Park. The beautiful park is home to camellias and some rare flowers. For a mesmerizing experience, you can take the Stairway to Heaven to see the beautiful garden surrounded by the crystal waters of South Sea. There are other gardens also – Venus Garden and Paradise Lounge – where you can enjoy sparkling rays of sun on the sea.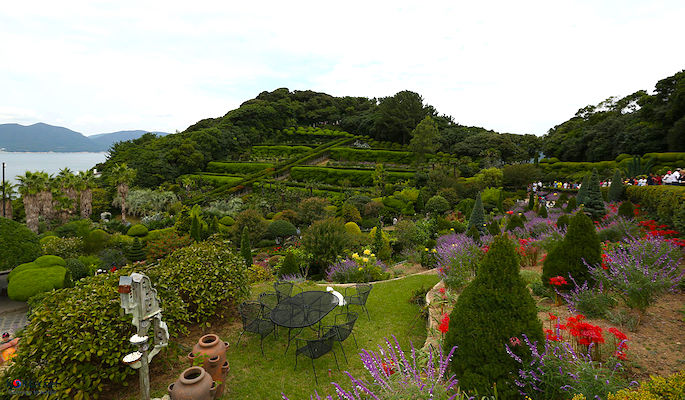 #3 Scintillating Light Show at Pocheon Herb Island, Pocheon-si
Pocheon Herb Island is a wonderland with lots of aromatherapy shops, herb spas, cafes, and restaurants with dishes infused with herbs and even desserts. You can make personalized souvenirs, check out the herb museum, or even visit the herbal healing center for herbal healing therapy. At the night, the island is a beautiful sight with all the glittering lights. It creates a romantic ambiance that's perfect for a date with your special someone!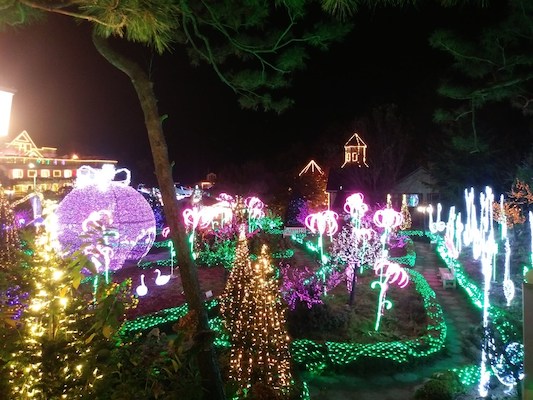 #4 Rail Biking in Gangchon, Chuncheon-si
Gangchon Rail Park is built on old railroad tracks of the Mugunghwa train. You can pedal along the historic train tracks as you enjoy the spectacular vies of Bukhangang River and scenery around it. During the ride on rail bike, you will pass through themed runnels with beautiful music, lights, and bubbles. It is one of the things that you can do during March in Korea.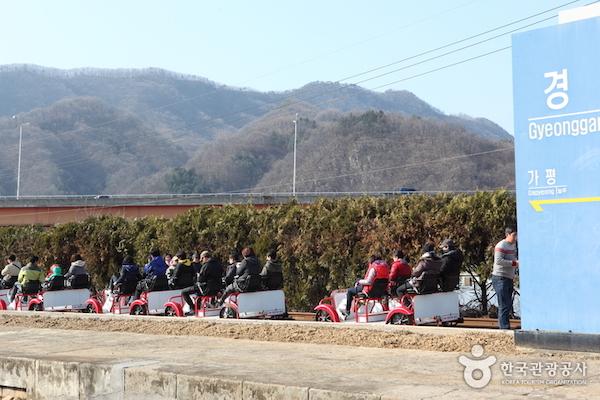 #5 Picnic at Muuido Island, Jung-gu
Muuido Island in Incheon is a beautiful spot for enjoying picnics during March in Korea. Walking along the bridge will allow you to enjoy stunning views of the East Sea. There are several hiking trails that you can explore. If you aren't into hiking, you can check out Hangae Beach and Silmi Beach for a dip or for simply relaxing on the sand.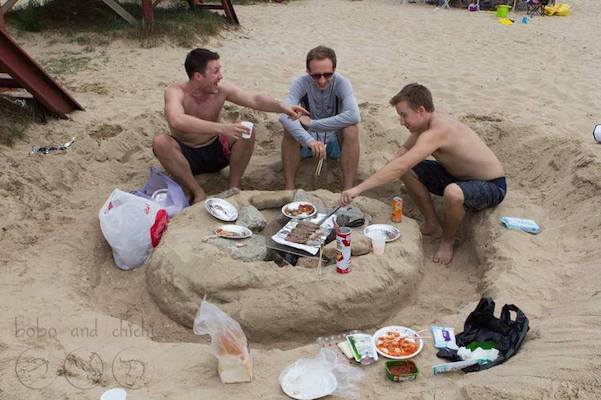 #6 Pet Alpacas at Alpaca World, Chuncheon-si
If petting animals is something you enjoy, then Alpaca World is just the perfect place for you to enjoy! Not only there are tons of adorable fluffy Alpacas running around but there are other farm animals too. Visitors can take a healing walk with Alpacas or take a safari around the farm. As nature and animal lover, you can also enjoy the rabbit country, birds garden, and many other spots.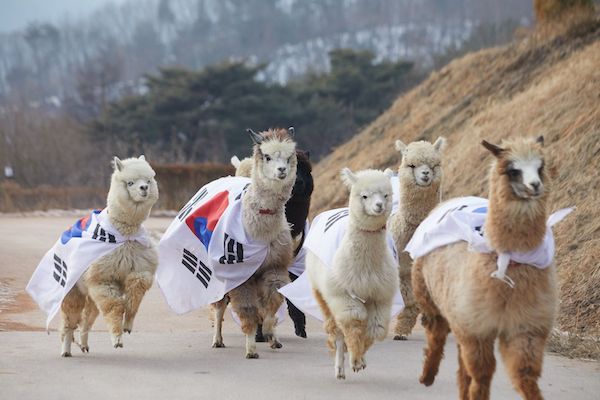 #7 Paragliding in Danyang, Danyang-gun
Paragliding in Danyang is something that you must try in Korea during March. Danyang is about tow hours away from Seoul and is famous as a paragliding spot. It is also well known for its gorgeous scenery with beautiful river and mountains. Paragliding in Danyang will give you the adrenaline rush that you are seeking and you can appreciate some of the beautiful nature of Korea.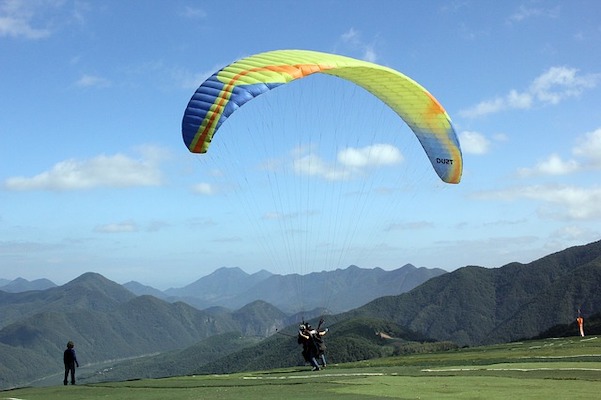 #8 Ride A Bike At Yangsu Bike Trail, Yangpyeong-gun
Riding a bike at Yangsu Bike Trail during March is a perfect thing to do in Korea during March. It is a dedicated bike trail and is free of cars. You can rent a bike and explore the Yangsu Bike Trail through tunnels, bridges, or even beautiful mountains. Simply ride your stress away and enjoy a little exercise in fresh air.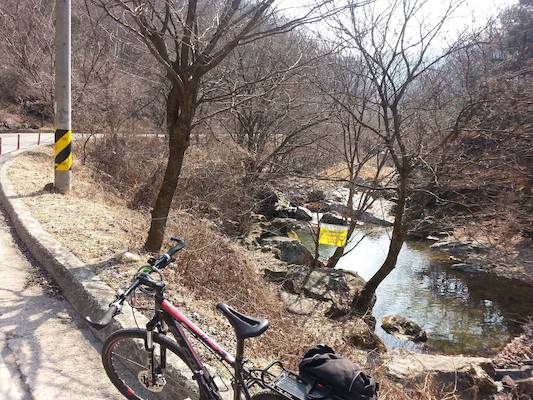 #9 Hike Around Odongdo Island, Yeosu-si
Odongdo Island in Yeosu is the perfect destination for nature lovers. Enjoy the beautiful oeacn as you hike along the breakwater from Yeosu Port to the island. There are water fountain musicals, an aquarium, caves, and more. From November to April, colorful camellia tree forest are blooming and wrap the complete island in scarlet colors. Spending an afternoon with your family or friends on the Ondongdo Island is perfect in March weather in Korea.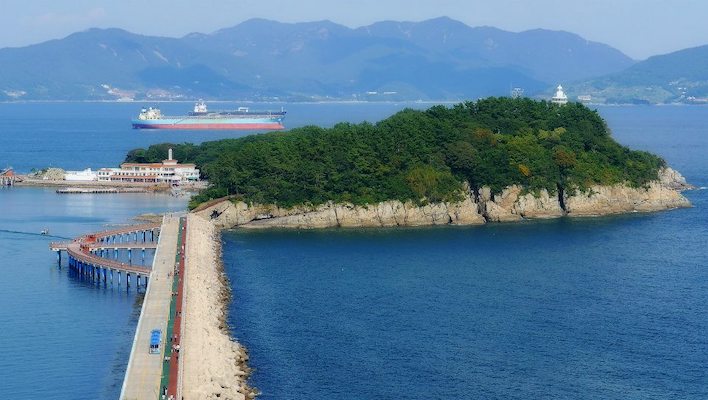 #10 Capture Insta-Worthy Shots at Windy Hill, Geoje-si
Geoje Windy Hill towers high above the quiet fishing village of Dojangpo. It is surrounded from all sides by natural beauty. The windmill is in tune with the sea and offers some great views for some Instagram-worthy pictures! During the golden hour, the sun sets beautiful in the background and the windmill looks rustically majestic.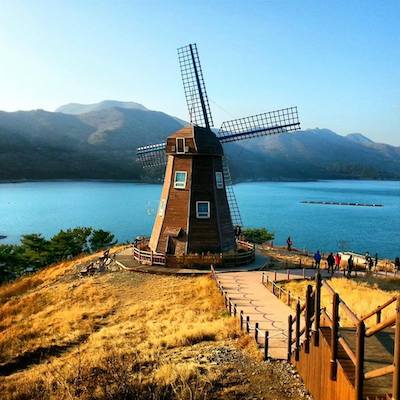 Read more articles about travel to Korea from KoreaTravelPost:
7,525 total views, 1 views today