Before you make travel plans to South Korea, here is some travel news to help you hash out your plans. And this will ensure that you will certainly not miss out on anything exciting while enjoying and exploring the beautiful cities of Korea!
Travel News in South Korea
Seoul Gourmet Week 2021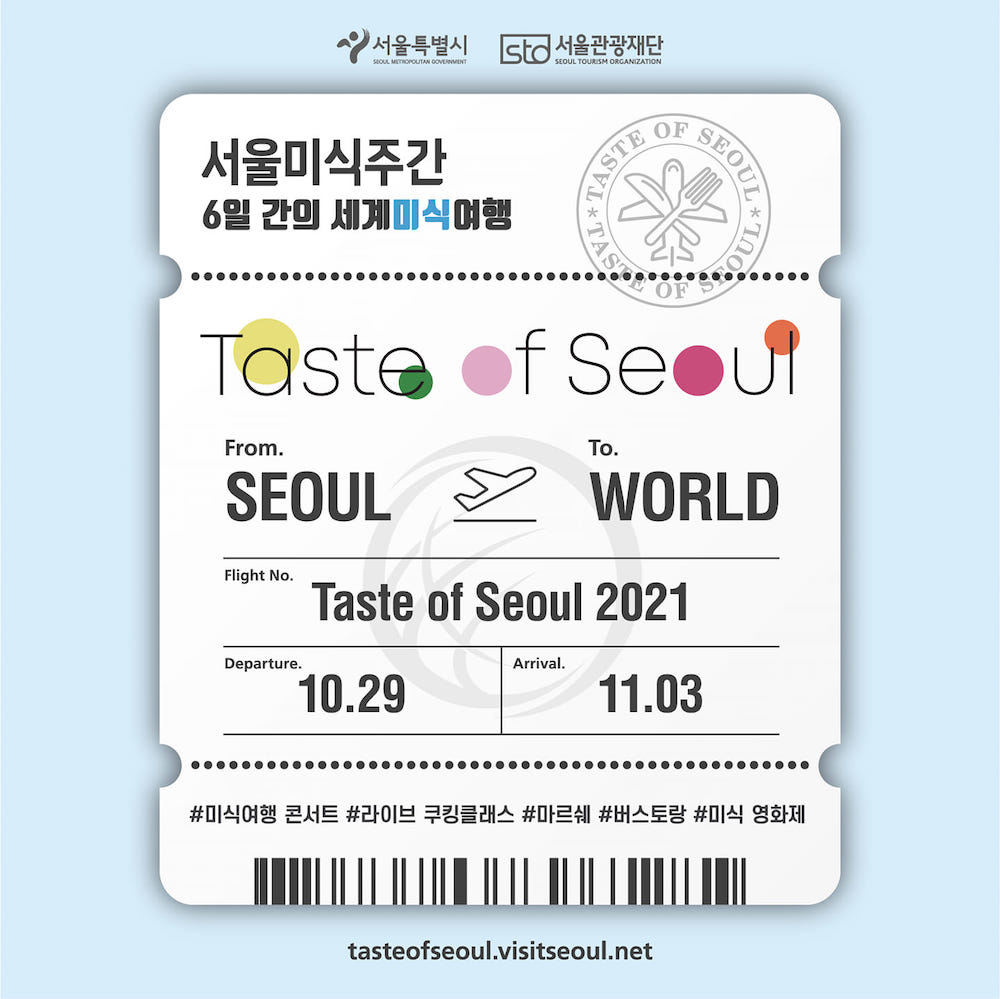 Starting tomorrow, you can enjoy the 2021 Seoul Gourmet Week that will introduce and promote Seoul's gourmet culture to domestic and foreign tourists. This fest takes tourists on a six-day trip to the world's delicacies in Seoul, and it aims to energize tourists weary from pandemic at domestic and international levels. There will be several cultural events such as movies, music, and tourism, all in some way related to food culture and cuisines.
This event will be hosted by K-pop idol and TV personality Hwang Kwang-hee and held at Oil Tank Culture Park in Mapo-gu, Seoul. If you cannot travel to Seoul, you can see the live stream of the show on VisitKorea's YouTube channel.
During this week-long fest, visitors can enjoy and experience the global cuisines prepared from locally grown, fresh produce. Along with enjoying the food dishes, they will also learn more about the flavors through workshops.
In the same week, "Seoul Restaurant & Bars 100", a gastronomy guidebook of Seoul by Seoul City, was updated with contributions from experts in different categories. You can get the guidebook from the website of Taste of Seoul.
2021 Korea Sale Festa
From November 1 – 15, you can enjoy Korea's largest shopping event online and offline, the 2021 Korea Sale Festa. There will be various events ranging from live broadcasts to offline special exhibitions at local convenience stores in Korea. A host of local small shops and local governments will participate in the event to revitalize the economy after the pandemic lockdowns.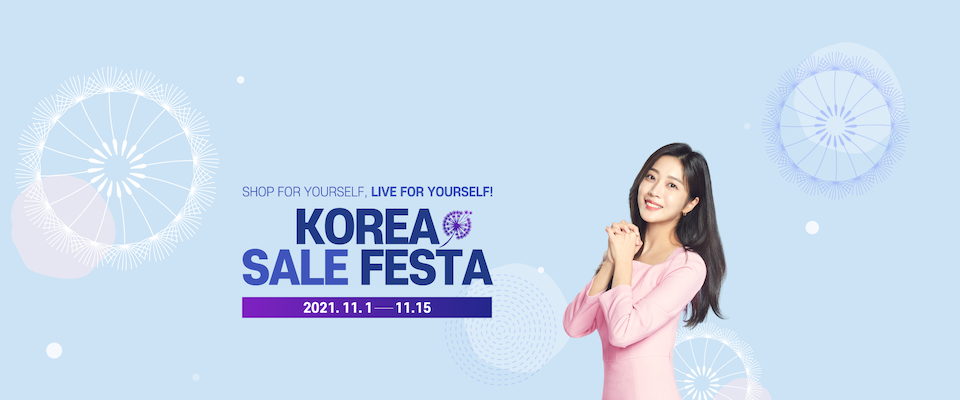 The main shopping event of the Festa allows you to buy inexpensive but useful items from the Duektaeum Market and several other shopping events organized by the government across the nation. If you cannot visit Korea during this time, you can enjoy the online shopping events on the 2021 Korea Sale Festa website.
Internet Sensation Squid Game to Promote Tourism in Korea
Riding the wave of global sensation of 'Squid Game,' the local governments aim to promote tourism in the cities as tourist attractions and filming locations.
Locations mentioned in the Netflix series or that appeared in the famous K-drama are not turning into tourist sites. To boost Korean tourism, even childhood games are developed as hands-on experiences for visitors.
Incheon Tourism Organization has already introduced some filming locations of 'Squid Game' that visitors can explore and enjoy in their visits to the country. These include Wolmido's Theme Park My Lank, Kyodong Elementary School, and Seongapdo.

Jeju Tourism is also riding the wave even though it isn't a filming location. What makes it special is that one of the lead characters (the North Korean defector) mentions that she wished to visit Jeju Island after winning. "What Would Player 067 Do on Jeju Island?" is available on the official website of VisitJeju.
Read relevant travel news from KoreaTravelPost that will affect your travel plans to South Korea:
4,200 total views, 1 views today