Check out the filming locations of Higher Power, the latest single from Coldplay, in Seoul!
Coldplay is a London-based British rock band. Chris Martin is the lead singer, rhythm guitarist, and pianist, with Jonny Buckland on lead guitar, Guy Berryman on bass, Will Champion on drums, and Phil Harvey as a creative director began playing music as Pectoralz and then Starfish.
The backdrop for both Coldplay's upcoming album and the promotional video for "Higher Power" is the "trash planet" Kaotica, where chaos rules. Alongside Seoul's Ambiguous Dance Company, Chris Martin dances through the garbage-strewn streets, giving us a taste of what Dakota Johnson has to work with at parties: some kicks, eager arms in the air, and a lot of confidence.
Coldplay's song "Higher Power" is from their upcoming ninth studio album, Music of the Spheres. Max Martin produced the music, with Oscar Holter and Bill Rahko contributing as co-producers.
Filming Locations of Higher Power Music Video in Seoul
Flower Wall Mural Village
People avoided this location, which used to be a dark and frightening lane. However, there are numerous attractions to explore, including floral paintings, and the location is presently being reborn as a dating course. You can find a total of about 150 wall paintings throughout the town, including whale paintings, what appear to be depictions of the town dogs, traditional fairy tales, and the town's history as told by locals. You will quickly fall in love with the Majang-dong Flower Wall Painting Town's beauty if you walk through the town and look for the wall paintings one by one.
Around Hansung University Station
On the Seoul Subway Line 4, Hansung University Stop is a station, and Samseongyo Station is its another name. This station is roughly a half-mile distant from the same-named institution. The Catholic University of Korea's Holy Spirit Campus is closer to the southwest.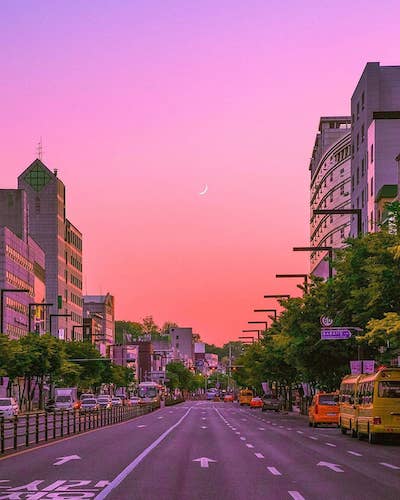 Yeongdeungpo-gu Office, Food Street
Bamdokkaebi, The Seoul Night Market is a city-organized event. Visitors to the night market, which takes place on Fridays and Saturdays from March to October, may sample international cuisines, buy one-of-a-kind handmade goods, and witness cultural performances.
Yeji-dong Clock Alley
The 660-foot-long tunnel is flanked on both sides by shops and watchmakers' shops, each with brilliantly colored signs vying for passers-attention. They're basic facilities with worn paint, a few mismatched chairs, and a mess of things in display cases – but owners can find everything their clients want in seconds.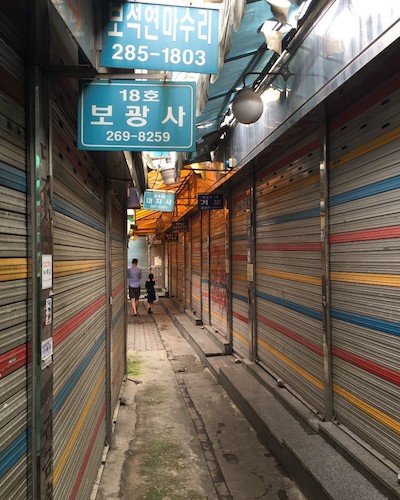 Yeouido Saetgang Ecological Park
The Yeouido Saetgang Ecological Park is Korea's first ecological park explicitly built to protect the area's ecosystem. Visitors can learn about and discover native Korean flora in the park thanks to explanatory boards placed along the park's walkways. Throughout the year, there are ecological and nature-related programs. Yeouido Saetgang Ecological Park is open to the public for free.
Jongno-1-ga
The name Jongno comes from the Doseongmun's bell tower, located at Jongno 1-ga and serves to inform the public of the Doseongmun's opening and closing hours. In Jongno-gu, where the palaces and Jungangcheong (the old central government complex) are located, most significant events in Korean history occurred.
The Terminator, Blade Runner, The Fifth Element, and other movies are all referenced in the video. Is that Ahsoka Tano or some other lovely blue alien on the screen, say? In the "Higher Power" video above, travel to a galaxy far, far away. The film is a metaphor for how we all feel alienated, far off from our society, almost as if we're on an alien planet right now, and how, eventually, we find love in the streets, and that exhilaration propels us into the stratosphere of our own energy and higher power.
6,677 total views, 1 views today