Busan is a bustling seaport city with beautiful beaches, tasty seafood, and vibrant nightlife, making it a terrific destination to visit. Its beaches, nightlife, and seafood took you off your feet, and you yearn to bring a piece of it home with you. You'll undoubtedly want to purchase some unique souvenirs to remember your vacation. Many individuals find Korean souvenirs to be a source of frustration. Prices are extremely low, and unless you are buying a huge quantity of the same item, you are unlikely to bargain. For your convenience, we've put together a list of the must-buy souvenirs in Busan, Korea. Here's our list of one-of-a-kind souvenirs available only in this city.
Top Souvenirs from Busan
#1 Choose some locally made pottery
A lot of inspiration of Busan comes from Japan more than any other country and you can see its effect on the cermics in Busan. They have a distinct design and the colors and patters also reflect a Japanese influence. Many of the small tea establishments sell traditional Korean tea sets.
#2 Select a lovely paper fan
The technique of crafting buchae – paper fans – dates back generations, as the fans have been used in traditional dances and festivities for decades. classic Korean hand fans are highly appreciated by Japanese, Chinese, and even Western countries for their fine-quality materials, artistic inventiveness, and exquisite ornamentation. You can see craftsmen working on beautiful fans with hand-painted ornamentation in a couple of locations throughout the city. The ribs have intricate inscriptions with various nakjuk designs of symbolic animals or plants such as bats, chrysanthemums, and maehwa. The head has a decoration of an exquisite pendant with jade, amber, Gold on ornaments, an incense bag, a sundial, or a yundo compass. They all combine to create a magnificent harmony with their delightful lines and distinctive forms that you won't find anywhere else in the world.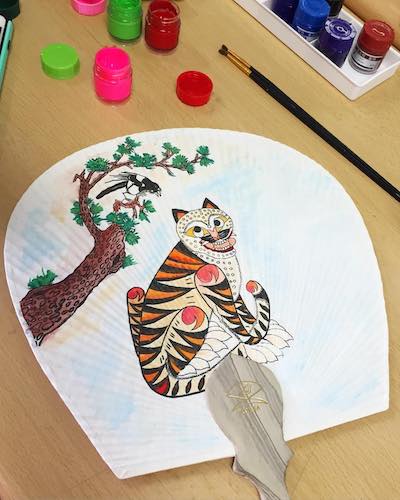 #3 Invest in some dried seaweed
Koreans love dried seaweed because it tastes great and is high in antioxidants, making it the healthiest snack on the planet. You can buy dried seaweed sheets or choose from a variety of seaweed-based treats.
#4 Try some Geumjeongsanseong Makgeolli
On top of Mt Geumjeong, Geumjeongsanseong is where Makgeolli has been produced for over 500 years. Makgeolli (Makkoli) is a creamy white sparkling rice wine that is very nutritious to consume. It helps with digestion, immune system support, and anti-aging qualities.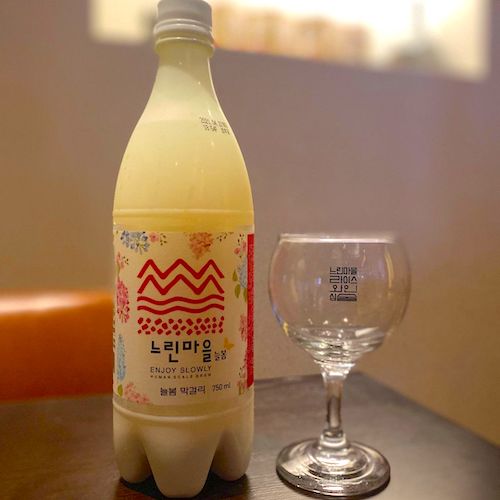 #5 Get some luggage tags with your name on them
Are you looking for some interesting, low-cost gifts for your friends? Tiny Planet, a friendly little boutique in west Busan, specializes in personalized baggage tags and straps. You'll notice a lot of sample name tags as you enter this modest shop. You might start by looking at the wall-mounted tags. You pick the color, pattern, and name. Make your own name Tag and pick it up later in the day if you have the opportunity to visit West Busan. Little Planet sells stickers, postcards, and playing cards as an addition to luggage name tags. This is a store that you should go to.
#6 Enjoy a glass of lovely raspberry wine
The Nakdunggang Rover Rail Park is located just outside the city and is famous for its stunning back raspberries. There is a vast cave in the park where raspberry wine is produced, and visitors can sample it and purchase souvenir bottles.
#7 Galleries and Contemporary Art
Although its claim to be South Korea's Montmartre is exaggerated, the Gukje Underground Shopping Center's "Art Street" is an excellent spot to get a sense of Busan's art scene. Subway line 1 to Jagalchi, then walk for about 5 minutes. In Haeundae, Nampo-dong, and Gwangalli, a few galleries exhibit and sell works by current Korean artists. Also, don't miss the Busan New Media Art Museum if you're in the Gwangalli area late at night. Outdoor installations by international artists such as Jenny Holzer, Jean-Pierre Ratnaud, and Paik Nam-June, a Korean video artist, stretch the shores of Gwangalli beach.
You must buy these souvenirs from Busan, Korea. If you have something in your possession that reminds you of your time in Korea, it could be a wonderful keepsake. Make memories with your loved ones in Busan!
9,045 total views, 1 views today