"Winter Sonata," a romantic drama series produced and televised in South Korea in 2002, was a significant hit both at home and internationally, especially in neighboring Asian nations. The drama's hero, Jun-sang, is played by actor Bae Yong-joon, who catapulted to international fame due to the success of the soap opera Yoon Seok-ho directs the second installment of the season-themed tetralogy Endless Love. This drama follows three characters who come together because of their love and fate. Destiny has brought these three people together, separated them, and ensnared them in their long-forgotten 'Family.' The intriguing intertwining of these people's bound relationships will gradually unravel. The majority of the filming location of Winter Sonata are on Namiseom Island and downtown Seoul.
Popular Filming Locations of Winter Sonata
Want to recreate the iconic moments with your beloved partner? Visit these filming locations of Winter Sonata and make mesmerizing memories!
Nami Island
On Nami Island, a beautiful tree-lined pathway served as the backdrop for the romance drama series "Winter Sonata" in 2002. Nami Island is located in Gapyeong, Gyeonggido. It is an island whose shape is just like a half-moon. Water sports resorts, camping spots are among the island's various amenities.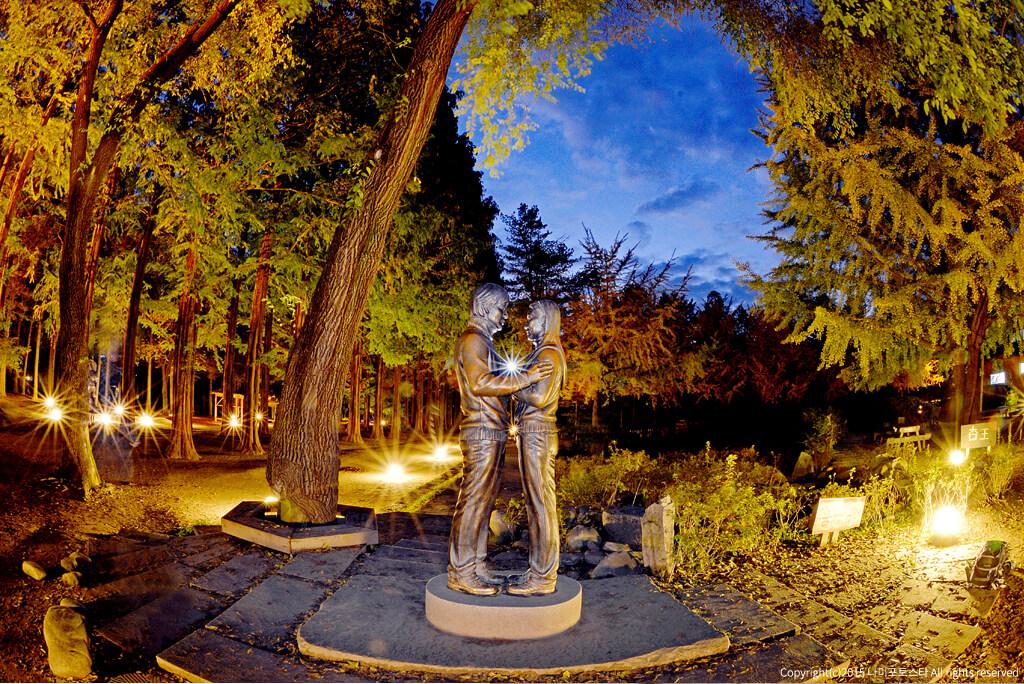 Most of the filming locations of the 2002 television romantic drama series Winter Sonata are on Nami Island. It is around 60 kilometers (37 miles) northeast of Seoul and initially brought South Korea to the attention of the rest of the world for its dramas. It rose to prominence in 2002 after the broadcast of the iconic Korean drama 'Winter Sonata,' which included some of the most romantic sequences on the island, including the lovers' first kiss.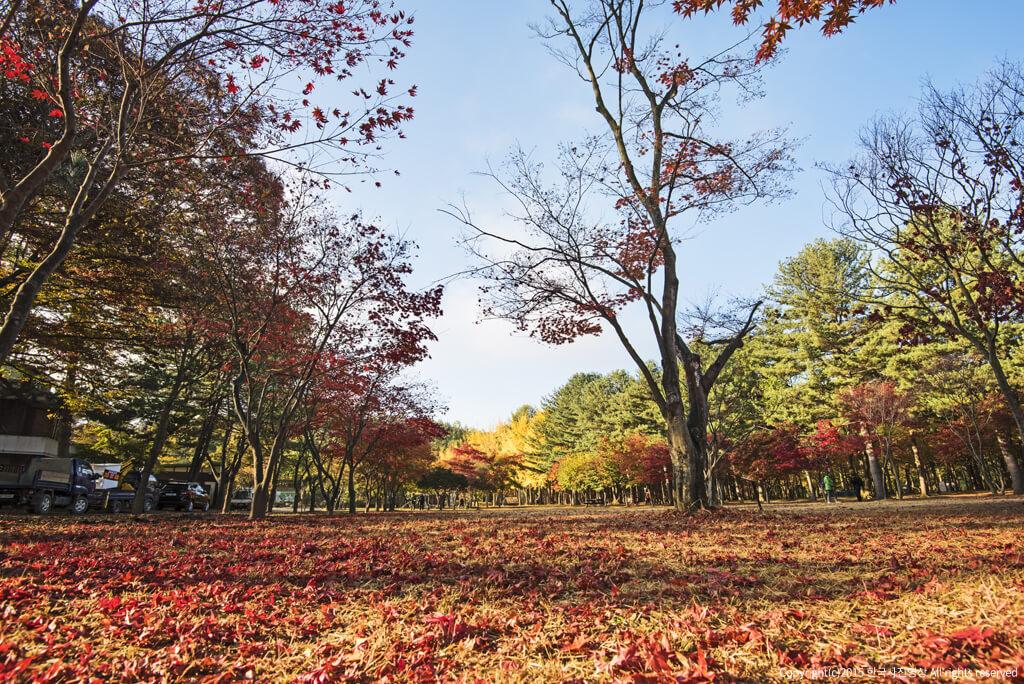 Nami Island was named one of the "100 Must-Visit Spots in Korea" for 2019-2020 by the Ministry of Culture, Sports and Tourism, which was released by the Korea Tourism Organization (KTO).
City of Chuncheon
In Chuncheon, northern South Korea, one of the notable filming locations for the 2002 popular drama "Winter Sonata." Chuncheon city is within a distance of a 1.5-hour drive from Seoul. One of the important settings in "Winter Sonata" is the so-called Junsang's House in Chuncheon, 85 kilometers east of Seoul. Every day after "Winter Sonata" aired initially, hundreds of people, including Japanese fans, flocked to Junsang's House.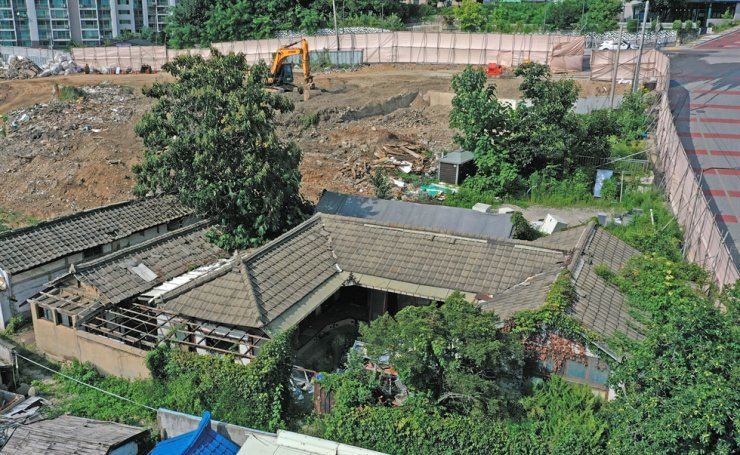 Mount Balwangsan and Yongpyong
One decision made high in the icy slopes of Mt. Balwangsan irreversibly altered the course of K-drama. Joon-sang and Yoo-jin reaffirmed their love for one other at this point. A 20-minute cable car journey will take you to the summit of Mt. Balwangsan, which is located in Yongpyong Ski Resort. Enjoy a romantic stroll with your loved one on the snow-covered mountain, a winter wonderland brought to life. The county of Daegwallyeong in Gangwon Province is popular for its ski resorts and sheep farms. The 1,458-meter-high Balwangsan offers spectacular natural beauty and opportunities to all throughout the year. The country's 12th highest peak has hiking trails, but one of Korea's longest gondola rides exits from Yong Pyong Resort. This transforms the walk into a pleasant stroll rather than a strenuous mountain climb.

Cafe "Cheo-um" (카페 처음)
The cafe in the Valley Center is still a popular hangout spot for K-drama lovers and especially Winter Sonata fans. It still features a huge picture and poster of the lead couple making it a popular Instagram-friendly spot for tourists.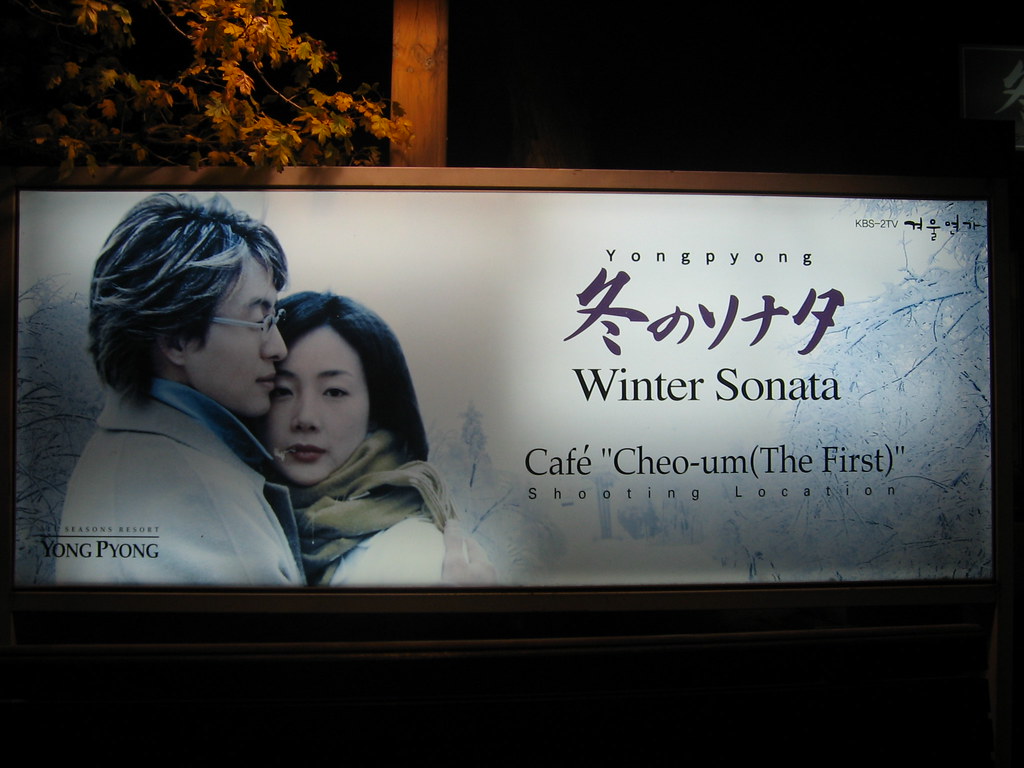 Restaurant "Chalet" (샬레)
This is another restaurant featured heavily in the K-drama where the leads come together after a difficult time in their lives. The restaurant is on the 2nd floor of Dragon Valley and offers some magnificent views of the city below at night time. It favors traditional Korean cuisine so you can enjoy some local grub while treating your partner right just like Joon-sang.
Visit these incredible K-drama 'Winter Sonata' filming locations in Korea to immerse yourself in your own personal romantic K-drama with your partner!
11,312 total views, 3 views today