Nothing quite beats an exhilarating drive to experience all amazing wonders! From coastal roads to mountain curves – road trip options are endless in Korea.
South Korea is a land teeming with culture, history, and breathtaking natural beauty. Nothing quite beats an exhilarating road trip to truly experience all its wonders! From coastal roads to mountain curves – the options are endless. Get ready for a journey full of exploration that will allow you to take in every sight and sound at your own pace as you traverse this unique country's countryside, cities and more.
Renting a car and escaping the capital city's hustle offers you an opportunity to discover Korea's hidden gems and rural villages that otherwise would have been inaccessible or more time-consuming. Enjoy getting away from it all while appreciating Korea in a different light.
Worried about navigating your way around a foreign country? Don't be! With beautiful roads and plentiful English signage, the only thing left to decide is where your next destination will take you. To make it easier on yourself, here are some of the best road trip options in Korea that guarantee breathtaking views, remarkable history lessons, great food options and off-the-beaten-path exploration opportunities like no other.
Route 7 (Donghae Coastal Road)
Experience the thrill and beauty of South Korea's Route 7 or Donghae Coastal Road. Spanning an impressive 1,200km (745 miles) along the coast of this Asian nation, you don't have to go on a marathon drive – simply pick your spots for a more leisurely journey.
One of the most breathtaking elements of this road trip route in Korea is Heonhwa-ro Road, a stretch measuring 6km (3.7 miles) almost floating on water! Yangyang Coastal Road is also an ideal spot for your road trip if you're from more northern areas.
Heonhwa-ro, Gangneung
If you'd like a coastal road so close to the water, you could almost touch it, head down to Heonhwa-ro in Gangneung. Although there are plenty of roads along the East Sea's coastlines, this one is an excellent choice near your area. The road was crafted with beautiful scenery in mind, and its railing height was set deliberately to let drivers and passengers get a glimpse of the ocean while passing by. Its circuitous path along dizzying coastlines and sheer cliffs will make you feel like an actor in a stylish car commercial.
Incheon Bridge
Immerse yourself in the mesmerizing glow of Songdo's futuristic cityscape. As night falls, you'll enjoy a vision that could be from the future, and Incheon Bridge will provide an alluring accent to its beautiful vista. Spend your days at the lavish Incheon International Airport, which resembles a shopping center, or explore Yeongjongdo (island), an iconic tourist destination outside Seoul. At night, marvel at the luminous lights of Incheon Bridge and Songdo for an unforgettable getaway.
Demilitarised Zone
Step back in time and explore a relic of the Cold War. Visit Paju, just outside Seoul – home to one of Korea's main lines of defense filled with Korean War weaponry. Then set off on an unforgettable road trip along the DMZ – The Demilitarised Zone – for a once-in-a-lifetime perspective into contemporary Korean life and culture. From the bustling exhibition halls, picturesque lookout points and historic military tunnels to a humble traditional village nestled on the border of North and South Korea, you can experience first-hand how this conflict continues to affect everyday life even today.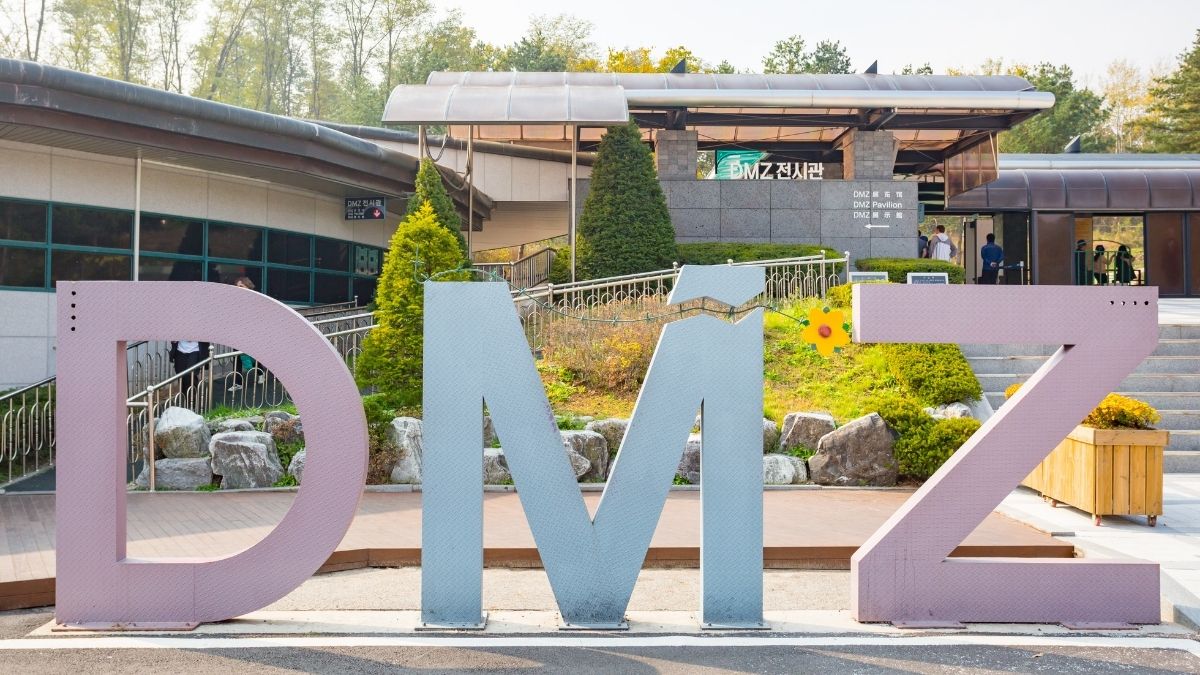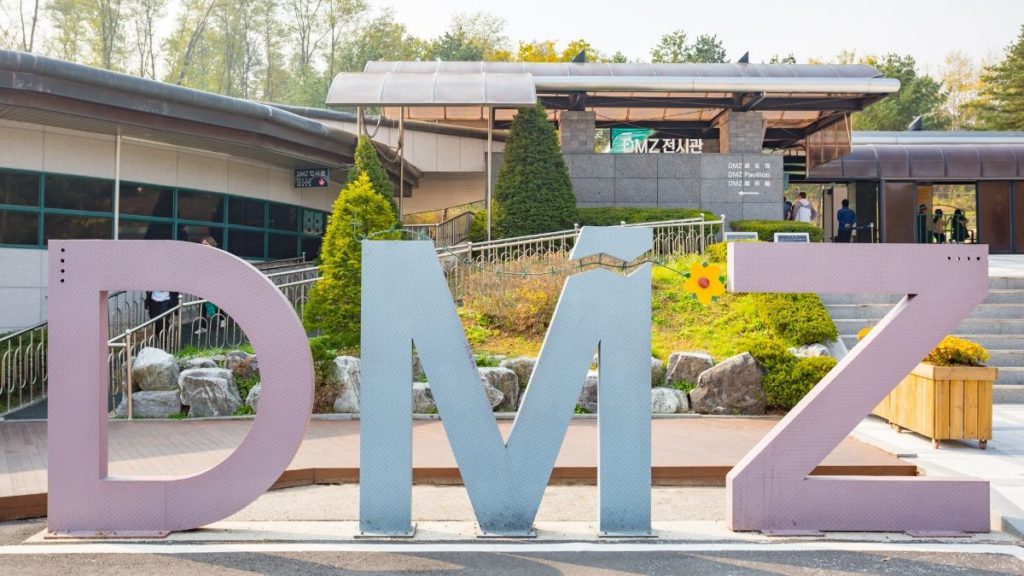 Baeksu Coastal Road
Seeking a picturesque coastal drive? Look no further than Baeksu Coastal Road! Although Jeju Island and the East Sea come to mind more commonly, South Korea's west coast road is just as beautiful. You can pull over at one of the many trails along your journey and breathe fresh ocean air while admiring nature. On top of its idyllic settings, what makes it even better is that it lets you set your own pace, plan and be there with enough time before sunset for an extra special experience.
Route 36, Chungju Lake
Embark on an awe-inspiring journey with Route 36, overlooking the majestic Chungju Lake. Here you can witness a breathtaking seasonal transformation – from vibrant pink cherry blossoms in springtime to stunning hues of red and orange leaves that dance through autumn's crisp air! When driving along this captivating road, experience all four seasons as if from your home. Gaze out the window of your vehicle, and you'll feel as if you're perusing a beautiful gallery painting. The serenity of Chungju Lake, surrounded by Mt. Worak, is breathtaking. However, driving along Route 36 to Danyang — renowned for its food options — should be an essential experience for those looking for stunning Korean drives.
Sinchang Coastal Road
The tranquil open sea and magnificent white wind turbines decorate the scenery. Jeju Island is renowned for its picturesque roads, one of which is Shinchang Coastal Road—which happens to be a favorite among locals and tourists alike. Let the vivid blue hues of the sea and sky decorated with white wind turbines envelop you in a rejuvenation. Sinchang Coastal Road is often featured on television and offers an accessible walking path for those who desire to get out from behind their steering wheel and feel Mother Nature beneath them. The beautiful view here makes it perfect for capturing memories through photos. Enjoy the calming sound of waves crashing against the shore while you drift through this dreamy road trip route in Korea.
Ending Note
South Korea has something for everyone, from forests, coastlines, bridges, hills, and lakes. Take a leisurely road trip down these stunning roads in Korea to marvel at its natural beauty or visit one of its many historical sites. You won't want to pass up the opportunity to tour this stunning country because there is so much to see and do.
Related Posts
1,994 total views, 3 views today