Dayang is a small town in South Korea, surrounded by three national parks. It is the top attraction of North Chungcheong. This town has such gems which you can't see in the rest of Korea. There are many things to do in Danyang, and you'll not be left wanting things and activities to do.
It is quite a small but beautiful town that you can try exploring on foot. This way, you can get to know the region on a more personal level, and you don't have to spend time ruminating about things to do in Danyang. But, if you like planning your itineraries, here is a concise guide on things to do that you must try in Danyang. 
#1 Explore Gosu Cave
This limestone cave, which was formed over 450 million years ago, has been listed as "Natural Monument Number 256". This cave is within 10 – 15 minutes walking distance from town. If you love adventure, then it is going to be the best place for you. There are lots of narrow and long passageways (near about 995 meters) with limestone structures. These structures are formed due to water deterioration create some interesting shapes and rock formations.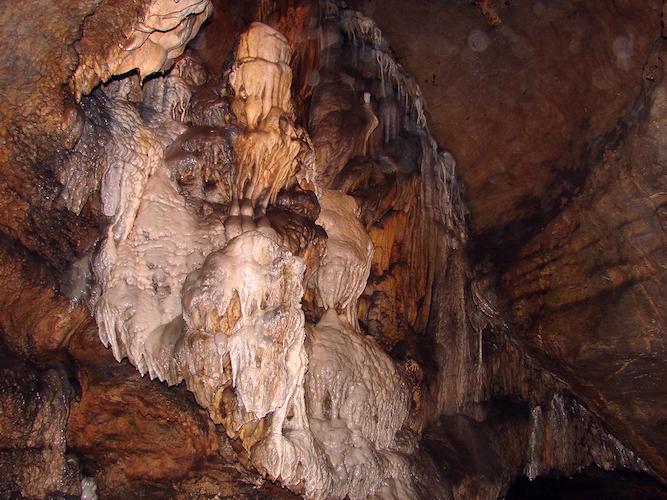 Sobaeksan National Park, which is the third biggest mountain national park, was assigned as the eighteenth public park in Korea in 1987. The main attraction of this park is royal azaleas which blossom fully in May. You will also find various waterfalls and temples in the park. The natural forest tunnel is another popular attraction among tourists. There are more than 1,067 plant species and 2,639 animal species in this park. Birobong Peak of the mountain, which is called the Alps of Korea, is covered with snow six months of the year.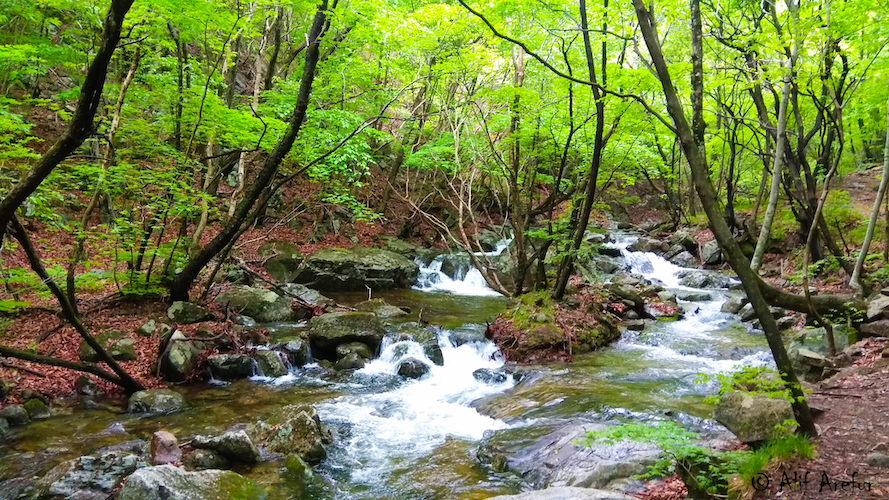 This is the perfect place for nature lovers. The spectacular scenic view of nature will blow your mind. If you wanna enjoy yourself fully try to visit the place on a clear day. 
#3 Enjoy Suyanggae Light Tunnel
Suyanggae Light Tunnel was built as a railroad in the 20th century during the Japanese occupation. This 200-meter-long tunnel was not popular until it changed into a lit-up multimedia tunnel in 2017. Throughout the tunnel, lights are hanging down from the ceiling. Outside of the tunnel, you will find a beautiful garden where trees are decorated with lights. After entering this wonderful tunnel, your mind will be blown in amazement.
#4 Visit Mancheonha Sky Walk and Zipline
Mancheonha Sky Walk and Zipline, which was opened in July 2017, is one of the most demanding places for tourists. It always draws attention to its stunning views along with the river flowing nearby. The skywalk is located 90 meters up of the hill. The most amazing thing is you don't need to walk to reach the skywalk. There are buses available which will take you up to the skywalk. After visiting the skywalk, you can board a bus to come back; otherwise, you can wait for the zipline. If you are a photographer or you love photography, then the skywalk in Autumn may be a visual treat for you.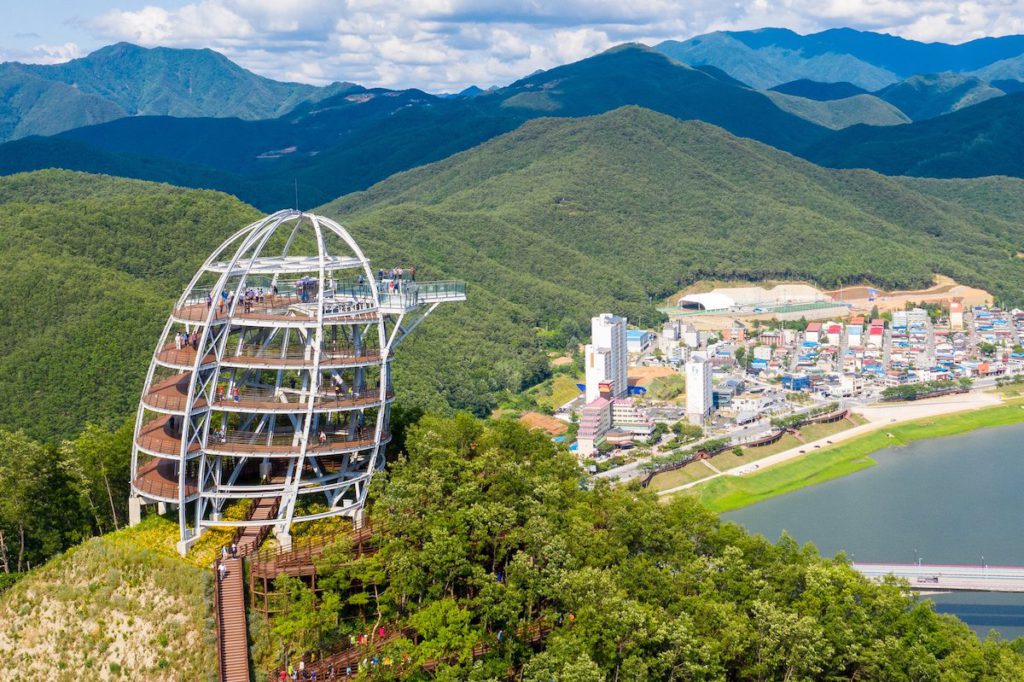 #5 Korea Tea Culture Museum
The Tea Museum of Korea was built to save the tea culture of Korea and praise the historical backdrop of Boseong tea. The museum has three floors. On the main floor is the Tea Culture Hall, which clarifies the cycle of tea creation through realistic boards, recordings, and lifelike models. The Tea History Hall on the subsequent floor displays tea products and devices from various periods ever, exhibiting the development of tea culture over the long haul. The third floor of the house is the Tea Life Hall, which is devoted to training and involved encounters and allows guests to find the tea culture of Korea, China, Japan, Europe, and many different nations. 
#6 Guinsa Temple
Guinsa Temple is the base of the Cheontae school of Buddhism. If you want to spend your time in a calm, solitary place along with untouched pleasant nature, this is the best place for you. It offers a gorgeous view in the mountains but getting up on the mountain is a trek in itself. Around the temple, you also can try hiking a little bit. You can easily visit this temple by bus. From the main bus station, several buses are available. Here you can taste free launch distributed by the monks.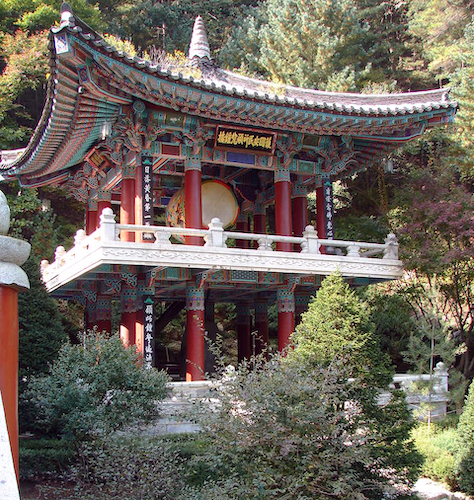 #7 Chungju Lake and Ferry Ride
The lake is the biggest in the country and was built after the development of the Chungju Dam. If you are planning to visit the lake, you should experience a ferry ride as it is one of the family-friendly things to do in Danyang. Here you can also see the stone formation like Karsts of Thailand. Dodamsambong Peak and Guinsa Temple can also be visited by ferry.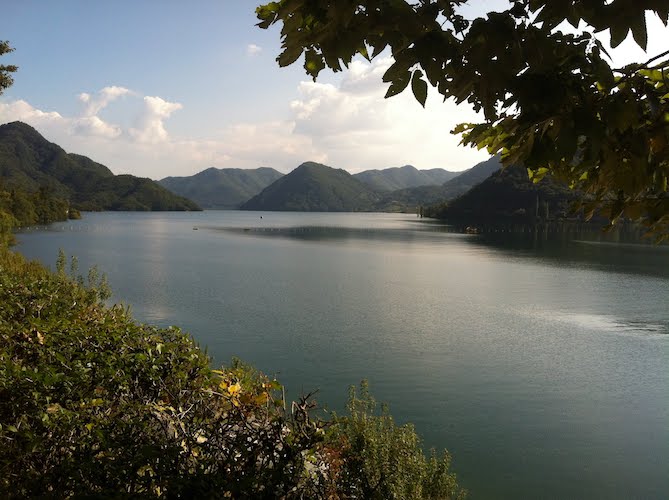 Don't forget to check out these other South Korea travel posts:
1,472 total views, 3 views today
What's your thoughts?
+1
+1
+1
+1
+1
+1
+1