Wondering what to do in Suncheon, Korea? Want to make your trip to Suncheon more memorable and enjoyable? Here are all our favorite places to visit in Suncheon, a quaint little city!
South Korea has so many travel destinations, and because of its safety, it's always popular amongst tourists. Suncheon is another such hidden gem of South Korea that attracts the attention of travelers around the world.
Where is Suncheon?
Suncheon is a small city in South Jeolla Province of South Korea. Its located about 4-5 hours south of Seoul.
What's Suncheon Popular for?
Suncheon is an eco-city in Korea that is known for the agriculture and industrial hub of Korea. You might have heard about Suncheon Bay Garden, Suncheon Bay, and the mudflats that were featured in a BBC documentary on Korea's nature.
How to Reach Suncheon?
Suncheon is well connected from major South Korean cities – Seoul and Busan. You can reach it via an Express bus from Seoul in about 4-5 hours. The frequency is quite high, so you don't have to worry about not getting a ticket.
Best Time to Visit Suncheon
The place it humid, but the temperature remains quite cool. Overall, the temperature is enjoyable, but the best time to visit Suncheon is from December to April.
Best Places to Visit in Suncheon
There are many places to visit in the scenic city of Suncheon. We have included some of the best ones here!
Suncheon Bay Wetland Reserve (순천만습지)
A trip to Suncheon cannot be complete without visiting Suncheon Bay. There are two parts of the bay – Wetland Reserve (순천만습지) and National Garden (순천만국가정원). They are linked via the "Sky Cube" train.
The wetland reserve is quite scenic with dense fields of tall reeds which attract a variety of rare bird species. Try snapping a picture if you are quick enough while strolling along the boardwalk. At the end of the boardwalk, you can climb a hill for a panoramic view of the wetland. The hike is truly rewarding and worth every bit of effort!
Address: Suncheon Bay Wetland Reserve, 513-25, Suncheonman-gil, Suncheon-si, Jeollanam-do
Suncheon Bay National Garden (순천만국가정원)
After exploring the wetland reserve, head over to the national garden via the Sky Cube. It is a little pricey mode of option, and you can even take a cab which is definitely cheaper.
The national garden is a piece of human-made nature with more chill vibes. You can take a stroll around and relax on one of the many benches while enjoying the beautiful views. You can spread hours while exploring this beautiful place.
Address: Suncheon Bay National Garden, 47, Gukgajeongwon 1ho-gil, Suncheon-si, Jeollanam-do
Suncheon Open Film Location (순천 드라마 촬영장)
If you are a K-drama and movie fan, the Suncheon Open Film Location is one of the attractions in the city that you must visit.
It consists of three villages, and each represents a different era from the 1950s to the 1970s. The location has been used by some of the big names in the Korean movie industry like A Werewolf Boy starring Song Joong Ki and Gangnam Blues starring Lee Min Ho, among many others.
To get an immersive experience, you can rent an outfit to experience living in the ancient time. You can dress up like a South Korean kid from the 1980s!
It's a massive set with so many opportunities to really cool pictures.
Address: Suncheon Open Film Location, 24, Biryegol-gil, Suncheon-si, Jeollanam-do
Seonamsa Temple (선암사)
The best place to enjoy history and culture in Suncheon is Seonamsa. The temple dates way back to 529 BC when a monk built a hermitage here. The gorgeous temple was restored to what it used to look like in the 11th century.
Along with strolling around the temple, you can also enjoy a Korean traditional tea service at a lovely tea place nearby.
Address: Seonamsa Temple, 450, Seonamsa-gil, Suncheon-si, Jeollanam-do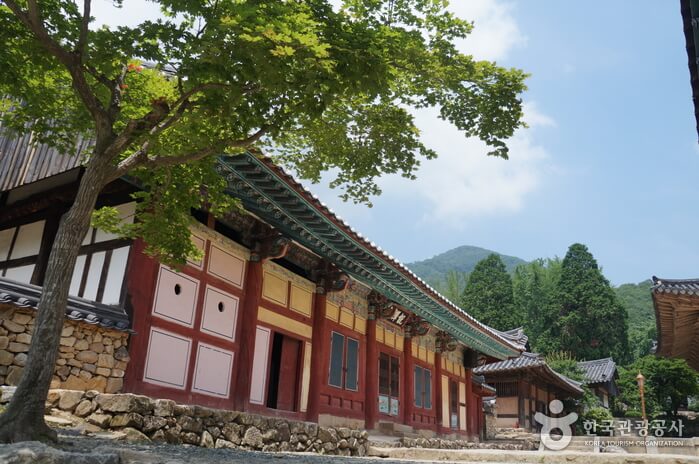 Songgwangsa Temple (송광사)
Another big temple in Suncheon, Songgwangsa, is one of the 33 temples selected by CNN as the most beautiful temples in South Korea.
Address: Songgwangsa Temple, 100, Songgwangsaan-gil, Suncheon-si, Jeollanam-do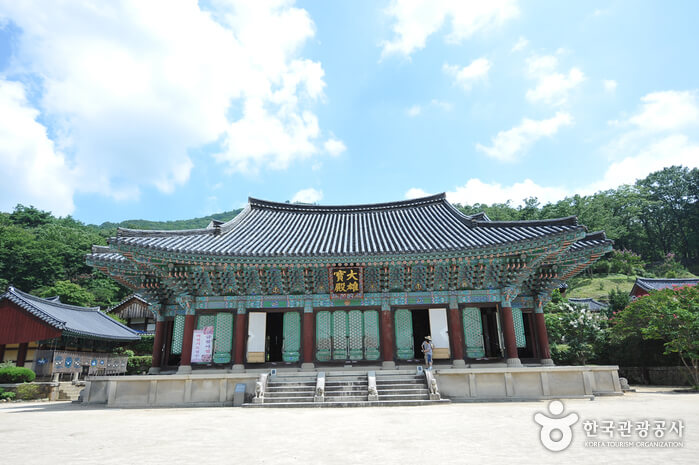 Also read: Things To Do In Suncheon, South Korea
Next time whenever you are planning a trip to South Korea, skip the mainstream locations and visit some of the hidden gems and explore Suncheon.