There's never a better time to go out and have some fun with friends and family than in summer. But, you might be wondering it's hot outside, where can we go? Look no further! Get in line at some of the most popular and exciting theme parks in Korea this summer and enjoy adrenaline-pumping rides!
There are many different theme parks in Korea that you can choose from – you can go for the popular amusement parks or check out a smaller, less-known park with less crowd. The choice is totally your and you can have equal amount of fun in both places! Here are the best fun-filled theme parks in Korea to enjoy on a hot summer day when you go out with your friends and family!
Best Theme Parks in Korea for Summer
Everland is one of the biggest and the best theme parks in Korea that you can enjoy during summer. It is generally packed with tourists througout the year but the visit is totally worth the effort of dealing with crowds. Everland is popular for having the world's steepest wooden roller coaster, the T-Express.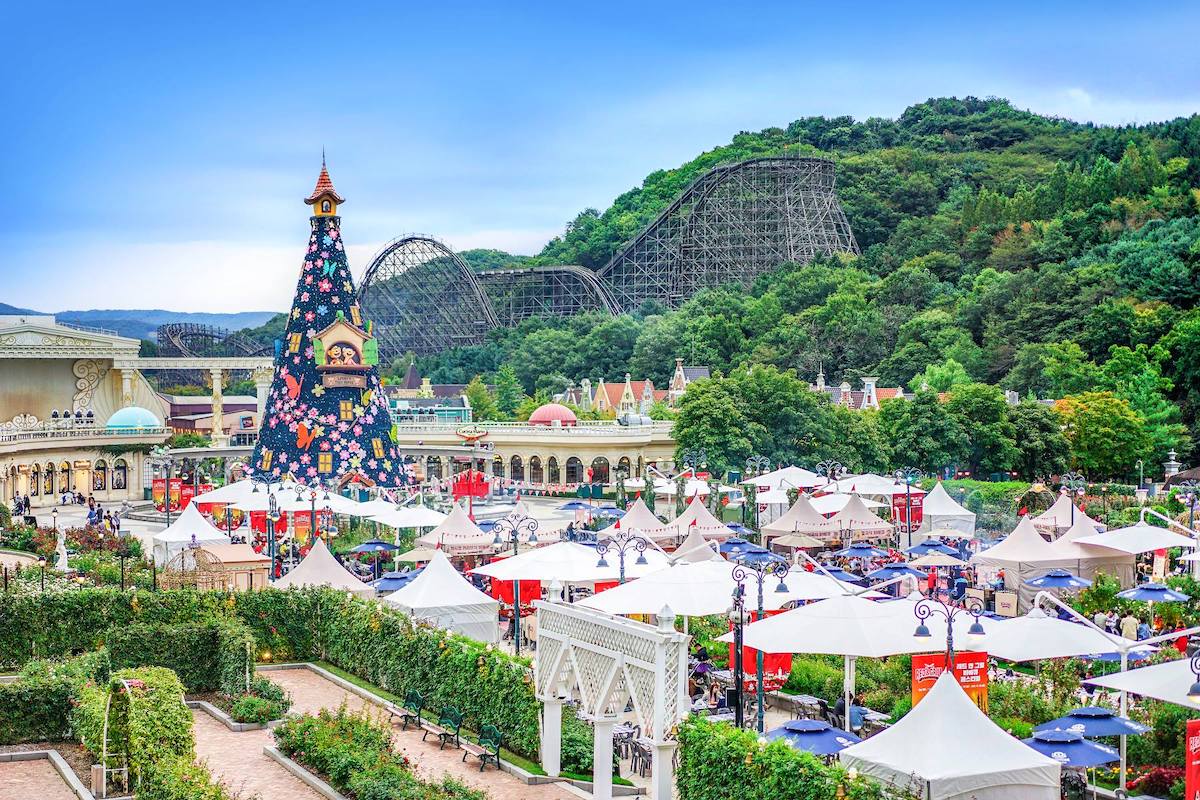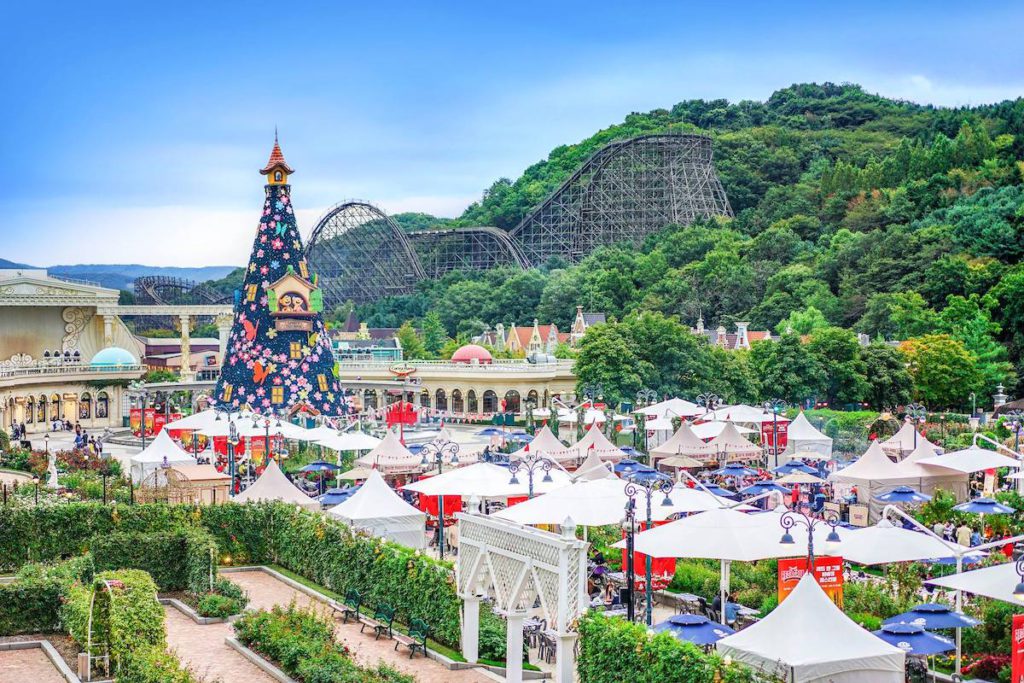 There are many other attractions in the park and several food options from different parts of the world. There's also a zoo within the park, Zootopia, which is also a popular attraction. If you are wanting to enjoy some water in summer, you can visit Caribbean Bay Water Park (check out water parks in Korea for more details).
Seoul Land and Seoul Grand Park
Seoul Land Park in Gwacheon is a combination of amusement park, zoo, art gallery, botanical gardens, and more. You can start your adventure with Seoul Land, an amusement park that's reminiscent of Epcot (by Disney). It is a fun place to visit in summer with friends and family but isn't satisfying for roller coaster-lovers. The Black Hole 2000 is the only roller coaster ride in the theme park. There's Sky X that's a skydiving and bungee jumping hybrid.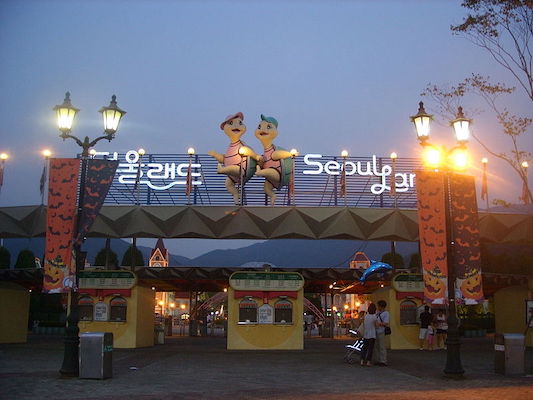 Next to the Seoul Land is the Seoul Grand Park Zoo that comes alive with the sun. There are all the varieties of animals to keep you occupied and entertained.
O-World in Jung-gu, Daejeon is an animal attraction of Korea. The Zoo Land within the park is home to more than 130 species of animals. You can enjoy African Safari, Mountain Safari, and Jungle Safari to see all the different animals.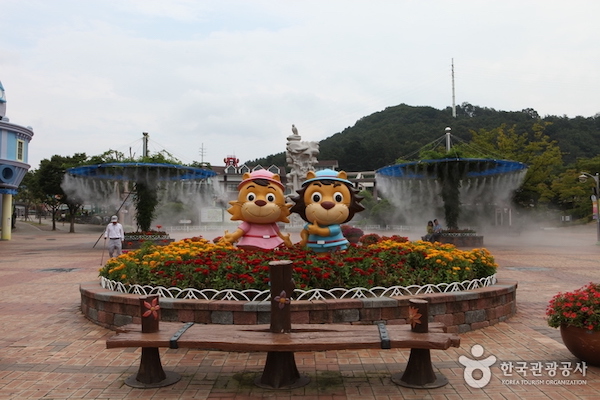 It also houses Toy Land which is an amusement park with thrilling roller coastesr and kiddie rides.
It is one of the best theme parks in Korea for summer time fun and enjoyment. Earlier it was known as Woobang Land as it is based around the Woobang Tower is Duryu Park across from the stadiums. The theme park is generally quiet as compared to other parks in our list and the quese aren't long even during summer. The downside is that the rides are quite old and slightly uncomfortable. But, that is not to say in any way that they are unsafe!
There's an aquarium underneath the tower but it isn't a spectacular sight. Instead, you can check out Sky Jump, a 123-meter drop from the tower!
A visit to Lotte World is like a visit to Disneyland – there's music, laughter, children, cool rides, thrilling rides, games, shops, food outlets, and so much more. Adventure Park comes with its own carousel, fairy-tale adventures, souvenir shops, restaurants, and roller coaster rides.

Lotte World also has an indoor park within four floors of the building.
6,491 total views, 5 views today