Seoul, South Korea's capital, is a popular tourist destination. Visitors may find everything they need in the city. Dongdaemun Market (also known as DDM) is one of Seoul's most popular shopping districts. There are many things to do there, and everything is affordable. In 2002, the region was designated as a "Special Tourism Zone," and it caters to both visitors and locals.
Dongdaemun is best known as the retail shopping capital of Seoul, with no doubt about why it has earned that distinction. Dongdaemun is packed with dozens of wholesale malls and hundreds of small businesses. Some stay open until 5 a.m. the following day, making it the perfect place to shop for those who like to shop late at night. If you want to get your shopping done in Seoul, Dongdaemun is the place to be.
Dongdaemun is a great place to shop, but there are other things to do in the district too. As a designated historical and cultural area, Dongdaemun has a lot of interesting spots near it. You can find the iconic Dongdaemun Design Plaza and the ancient Dongdaemun Gate.
Best things to do in Dongdaemun
Dongdaemun History & Culture Park is a fascinating blend of old and new. The park commemorates centuries of Korean history and culture near several of Seoul's most modern attractions.
Dongdaemun District is home to the Dongdaemun History and Culture Park. It was originally a baseball field, but it has been transformed into a cultural area surrounding the Design Plaza. Doota, Migliore, and APM Plaza are just a few of the nearby shopping malls.
Visit Dongdaemun Design Plaza
The Dongdaemun Design Plaza, built to replace Dongdaemun Stadium, is one of Seoul's most well-known architectural sights due to its neo-futuristic design. This plaza has long, curving lines and features ultra-modern elements such as rooftop parks known as "DDP" for short. The plaza is linked to both the local subway station and Dongdaemun History & Culture Park by an underground tunnel. The plaza was designed by Zaha Hadid, who also aided in Seoul's designation as a World Design Capital. The Dongdaemun Design Plaza is a popular shopping destination in Seoul. It has many unique features, like solar panels and a recycled water system.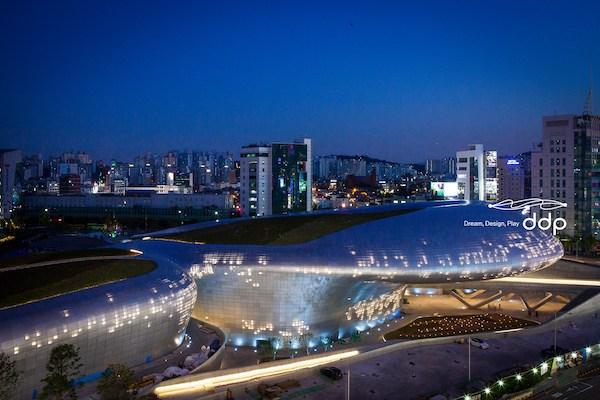 Take a photo at Dongdaemun Gate
Dongdaemun was named after the grand old monument in the district. Dongdaemun Gate is the main eastern gate that used to be part of the outer wall of Seoul Fortress long ago. There are seven other gates like it in Seoul today, each with its own historical significance!
The Dongdaemun Gate is a beautiful sight at night when it is illuminated. The city of Seoul is lit up, and it is a beautiful sight to see. The traffic streams past, and it is a busy scene. But, the Dongdaemun Gate stands still where ancient stories of Seoul are told.
Take a walk down Cheonggyechon Stream
The Cheonggyecheon stream is a riverfront urban landscape that combines the Jongno and Jung-gu basins before emptying into the Han River. Despite its location in one of Seoul's busiest thoroughfares, this subterranean location has peace as it is some 4.5 meters below street level!
The waterside walk is flanked by steps for couples and families to sit and take in the beauty. The walls bordering the promenade are well-decorated with artistic murals that add a vibrant hue to the stroll.
Visit Naksan Park and Seoul Fortress Wall
Naksan Park, in the background of the Dongdaemun Gate, is an undiscovered gem that sits silently in the landscape. This rocky granite park provides a peaceful stroll amid beautiful scenery. There are several hiking paths up to the park, but take the Naksan Mountain Trail to cruise past the Seoul Fortress Wall with ancient inscriptions. Look for the many brick types and layering techniques that vary depending on when they were built.
The park's peak is topped with an observatory, where visitors may enjoy the magnificent panorama of the cityscape stretching out below.
Visit Ihwa Mural Village
The Ihwa Mural Village was once a slum that was to be razed by the government. However, it became an art village instead. Nowadays, there are paintings on the walls and creative sculptures all over the place.
The Ihwa Mural Village is a great place to see some beautiful artwork. Artists and students from the local university came together to make some amazing pieces. You'll also find a lot of coffee shops in the area, so be sure to stop by for a cup while you're there.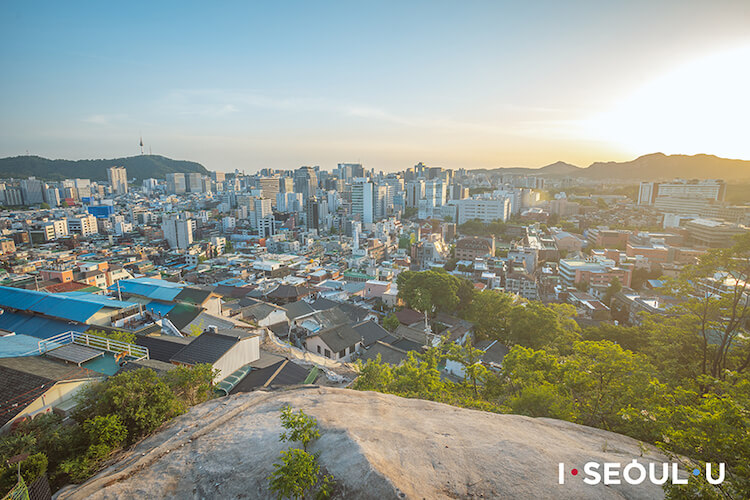 Enjoy K-Pop at K-live
K-Live is a famous theatre that people know about, even if they don't know anything about Dongdaemun. It is different than other theatres because it uses holograms to show performances. This gives audience members the experience of seeing a real concert. The theatre is close to the Dongdaemun History & Culture Park Station. It is on the first floor of Lotte Fittin. You can take an exclusive elevator to get there. When you get out of the elevator, you will see beautiful K-Pop photo zones around the lobby. That's why people don't get bored while waiting in line for the show.
K-live is a great place to see your favorite K-Pop idols. The hologram technology is amazing, and it feels like you are really at a concert.
Relax at Sparex, a Korean Spa
There are a lot of things to do in Dongdaemun, but you might feel tired after all the traveling. That's where Sparex comes in. It is a spa that is open all the time, so you can go whenever you want. You can enjoy a hot bath, a massage or a nap. This is a popular activity that many international visitors do. The staff at this spa is Korean, but they can speak English. The spa offers a great experience that is worth it.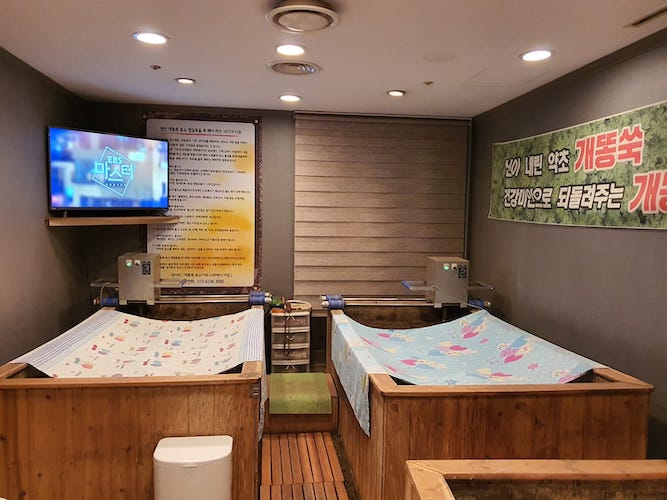 If you want to experience Korean culture, Dongdaemun is a fantastic destination. From shopping to learning about the past and culture, there are a lot of things to do. Dongdaemun is also home to a lot of delicious meals. Dongdaemun is definitely worth a visit if you're ever in Seoul!
10,004 total views, 2 views today