Wanna explore the wonderous sights of South Korea while staying at home? 'K-Tour Top 10' is the perfect solution when you are unable to travel!
The Ministry of Culture, Sports and Tourism (MCST) along with the Tourism Development Institute are launching virtual 'K-tour Top 10'. It is a collection of themed excursions that will enable people to experience beautiful attractions and sights of South Korea online. People can learn the stories and rich cultural history of the places in Korea right from the comfort of your home.
K-Tour Top 10
K-Tour Top 10 is not a new program and has been around since 2017. It started as a program to introduce various attractions in Korea to people overseas and locally.
There are 39 cities in the program and these cities are grouped into 10 regions with unique themes and stories. The virtual tour provides communication with a local guide just like if you are on a real trip in Korea.
Real-Time Online Tours
The virtual tours in the 'K-Tour Top 10' feature local experts who will guide viewers through each destination. These real-time virtual tours are of two categories – for Korean tourists (with Korean language narration) and for tourists overseas (with English narration).
'K-Tour Top 10' tours for Korean locals offer in-depth information to those who are already familiar with the regions. Locals from Korea can discover new charming points in the city which they might have missed.
There are some tours that everyone can enjoy like the "Daegu Lee Joong-seop Tour", Gwangju Yangrim-dong Virtual Tour", "Today's Gyeongju", and "Gunsan Time Slip Tour".
Some tours are exclusively meant for children like the "Gyeongju History Tour" and the "Gunsan Modern History Tour".
The program is now especially attractive for the overseas tourists as they are unable to visit Korea in person beacuse of the COVID-19 pandemic. Tourists can view attractive tourist spots online and check out the local delicacies.
Where, When, How To Purchase?
The tour programs are available for purchase until March 20. To purchase the tours, you can visit online travel platforms like viator.com or kkday.com. Simply search for "Korea Virtual Tour" and you can make a booking for just US$10.
Regions in K-Tour Top 10
Foreign tourists can explore nine regions virtually through the tour. The regions include Suwon, Gangneung, Daegu, Busan, Jeonju, Gyeongju, Mokpo, Gongju/Buyeo, and Danyang/Jecheon.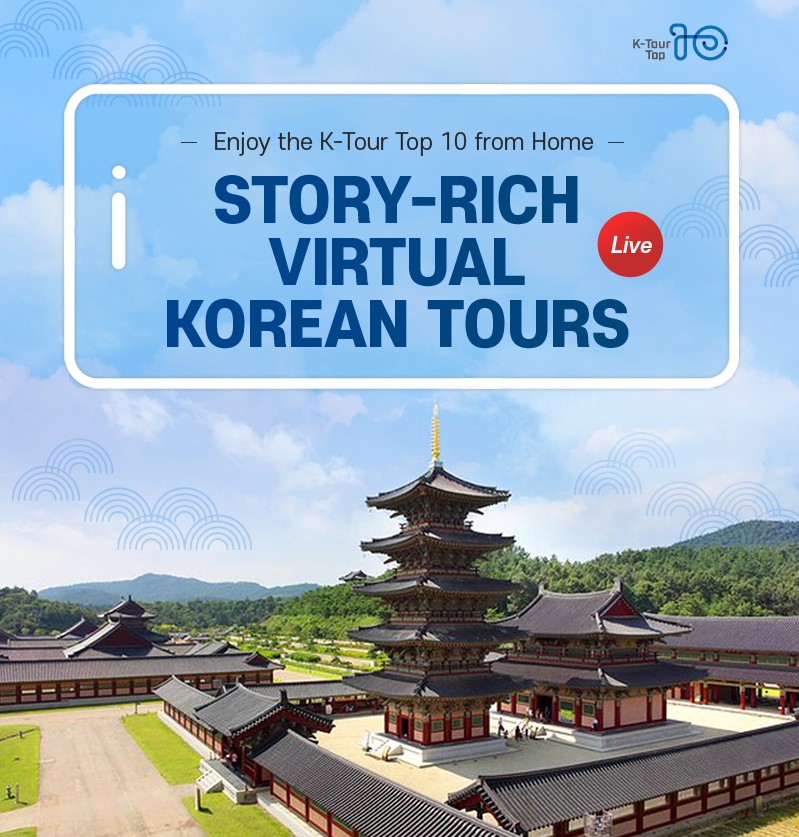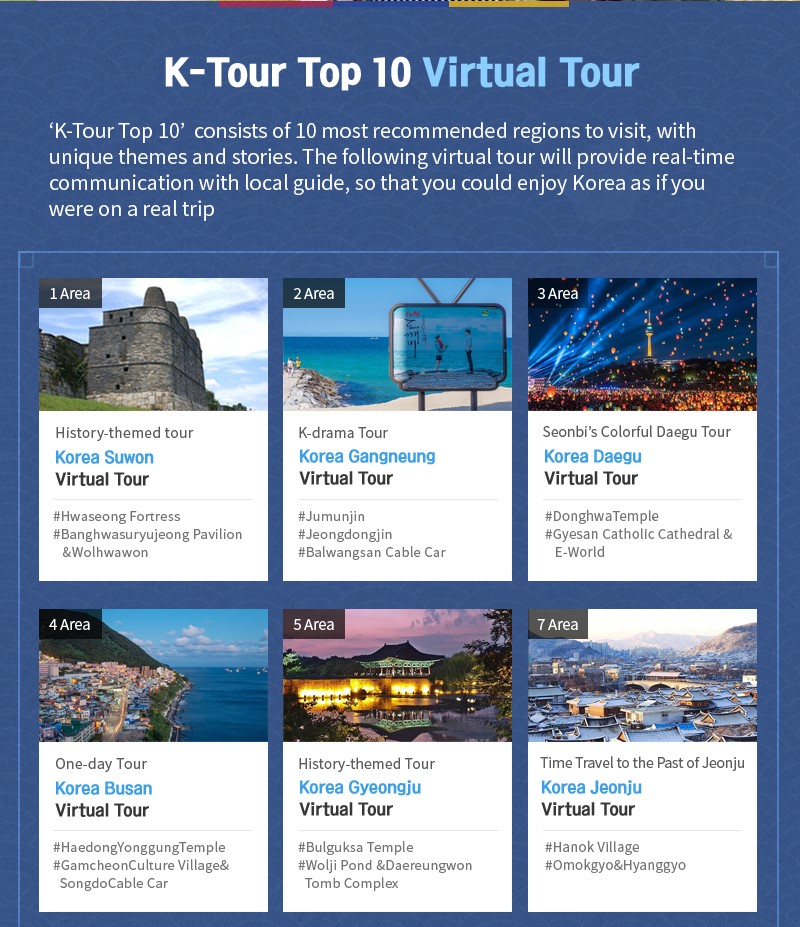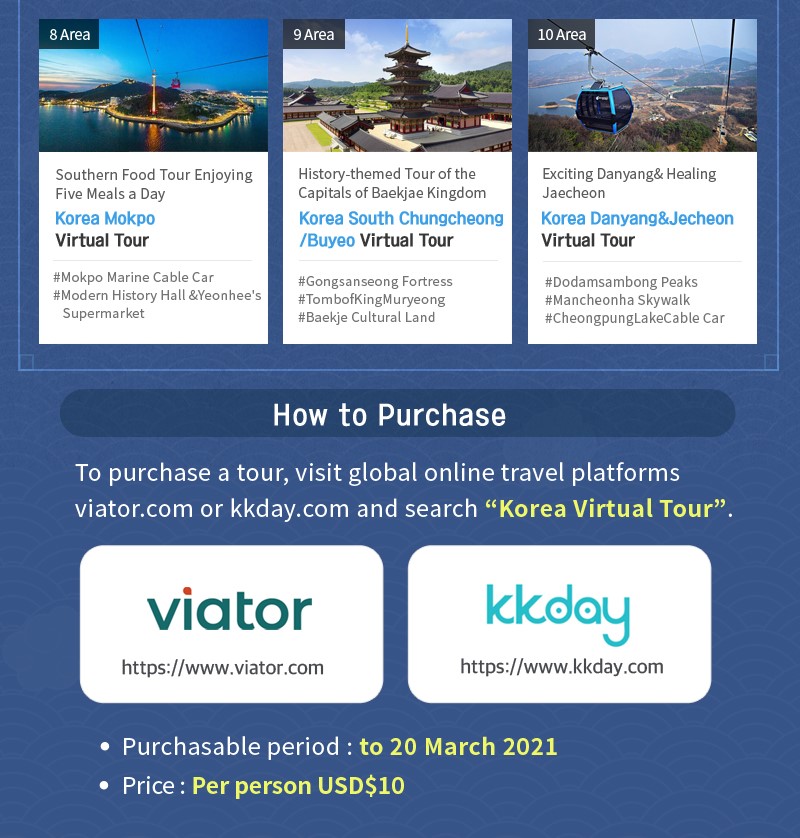 Relevant Info About K-Tour Top 10
Image from Korean Cultural Center in the Philippines
Read about other virtual tours in South Korea from KoreaTravelPost: