Incheon's sprawling metropolitan city, situated near the northwest coast of Korea, has been developing ever since the port became international in 1883. The proximity with the capital and the port has given Incheon many opportunities to establish ventures of trade and commerce, which gave rise to the thriving marketplaces, complexes, and supermarkets that Incheon has today. In Incheon, you will find unique and special markets for food, clothing, and well-known fish markets which are some of the best markets in the country. 
The following are few best markets in Incheon, South Korea.
Sinpo International Market 
The Sinpo International Market in Incheon has a long history. After the Port of Incheon opened, many foreigners settled down and organized seafood, meat, vegetables, side dishes, and household goods. Now it stands as the most popular markets in South Korea and Incheon itself. The specialty in Sinpo International Market is that tourists can taste both traditional and trendy sweet-and-spicy Korean snacks such as fried chicken (dak-gangjeong), bibimbap (mixed rice), Spicy Korean rice cake, knife-cut wheat flour noodles (kalguksu), and dumplings (mandu) and finish with balloon bread (gonggal-bbang) and tarts.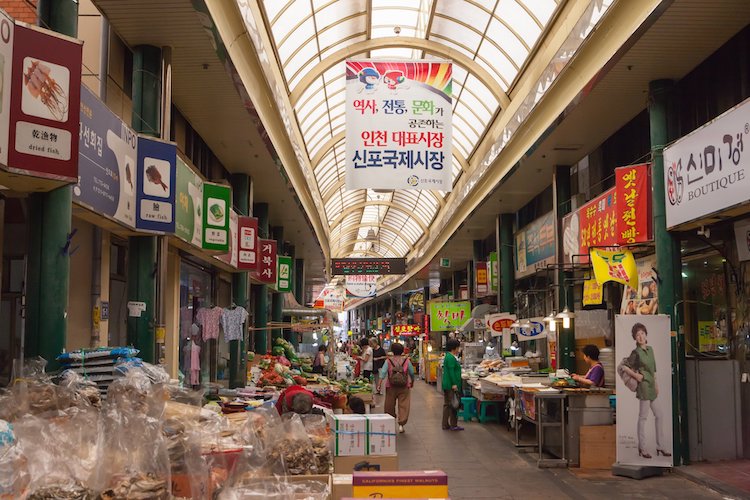 The entry ticket to Sinpo International Market is free.
In Sinpo International Market, you will find restaurants like Seaside, Gongwon Yeoulmok, Yongdong Haemul Maeul, Daejungnu, Maeumgwa Maeum, Gyeongdo llsik, and Philos.
Incheon Complex Fish Market
Incheon Complex Fish Market is one of the city's first markets with a rich history. It also offers fresh seafood at low prices. It is located at Yeonan Pier in Hang-Dong. Here you will find a wide variety of fresh seafood from the Korean west coast.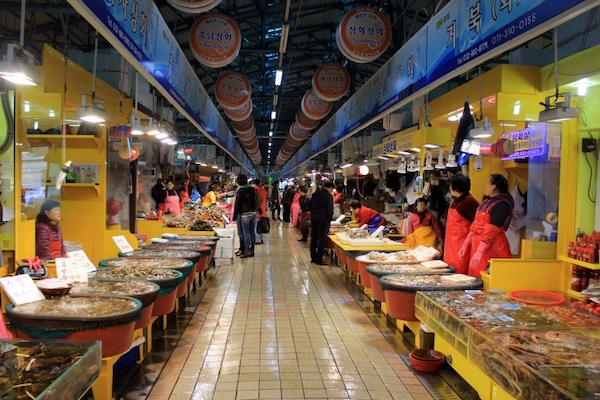 The market is divided into several sections for fresh fish, live fish, dried fish, shellfish, and salted seafood. The specialty of this market is, you can buy a live fish, have it prepare raw (hoi) on the spot, and then enjoy it at one of the market's restaurants on-site for a table fee.
At the Restaurants, you also get served by the fish that you select in this interesting and efficient organization, and this process is at the heart of Incheon's tradition. 
Guwol-dong Rodeo Drive
Located in between Cultural & Arts Center Station and Incheon Bus Terminal Station of Incheon Subway Line 1, Guwol-dong Rodeo Drive in Namdong-gu is an emerging shopping district in the district in Incheon. 
This market is home to all, from home to department stores, restaurants, cafes, book shops, and cinema halls. You can find anything to everything, including clothes, cosmetics and beauty products, and accessories.
You will also find many wholesalers dotted around major shopping centers such as New Core Outlet, Lotte Department Store, Shinsegae.
Rodeo Drive is quite famous for its food services, Korean, Western, Japanese restaurants, all can be found within walking distance of each other. You will also find international franchise restaurants, street food stalls. 
Square 1
Square 1 is known to be the center point for many shopping complexes in Yeonsu-gu. This place barely gets busy, yet it has everything you need. There is a supermarket in the bottom basement. On the first and second floors, you will find boutiques and bookstores racked exquisitely. On the 3rd floor, food courts with various snack shops are flourishing in numbers, serving both local and international foods. The fourth floor has a cinema hall, and the top floor has VIP restaurants to serve you delicious delicacies, and a cinema hall. The metro stop just next adds to the convenience. Apart from that, you are also catering to medical facilities that are spread across the 6th floor. 
There are over 170 branded shops, easy-to-get around. The giant wheel in the middle of the mall for your kids makes the shopping complex the best for family-friendly shopping. The many branded shops and easy-to-get-around layout make it an ideal place for family-friendly shopping. 
Sorae Pogu Traditional Fish Market
Incheon being the second-largest port city in South Korea, is not difficult to find fresh. However, if you are searching for a place that delivers all kinds of seafood, Sorae Pogu Traditional Fish Market is the place for you. They catch crabs and other seafood and sell them fresh in the early morning; therefore, you should go there early morning for fresh seafood.
This fish market is also known for the availability of fresh blue swimming crabs. Moreover, there are many restaurants in the markets, so you can choose your preferable fish and have them cooked on the spot and enjoy it immediately. 
NC Cube Canal Walk
Canal Walk Canal Walk is a shopping mall situated along the waterway in Songdo-dong. It is a multiplex shopping center which is composed of 4 buildings with interesting names called Spring, Summer, Autumn, Winter. These themes are created to give the place a unique atmosphere. In the spring section, you will find apparel, household goods, pharmaceutical services, and a hospital can be found. In contrast, the summer section is home to children's and women's goods.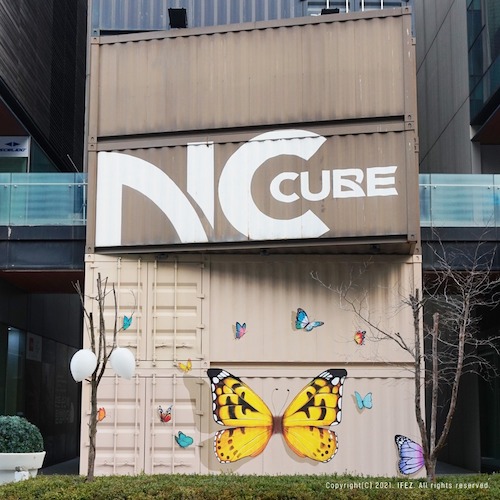 It has a variety of clothing shops that sells casual wear to premier brands. The infrastructure is well structured and edgy. You will find exquisite cafes and restaurants throughout four structures giving us food relief. These features make the market a favorable place for family outings and dates. 
Bupyeong Market comprises the Comprehensive Bupyeong Market, Bupyeong Kkangtong Market, and Bupyeong Station Underground Shopping Mall (Bupyeong Modoomall), which are all located near Bupyeong Station.
The oldest of markets in Incheon is the comprehensive Bupyeong Station, selling agricultural products such as fruits, vegetables, dried fish, and miscellaneous goods. It was famous for selling fruits and vegetables, but now it is selling meat and vegetables as well.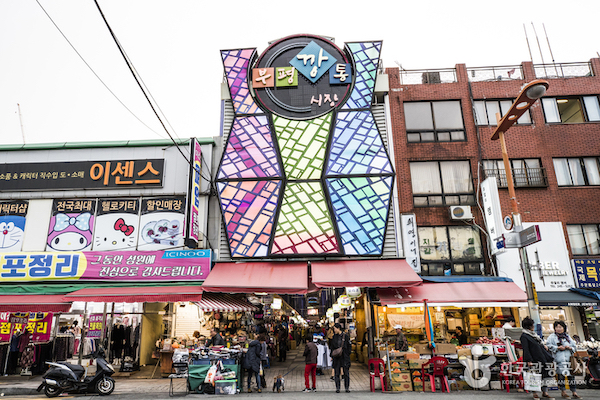 The Bupyeong Station Underground Shopping Mall, as the name suggests, is found directly underneath the metro station. This station is considered to be one of the world's largest underground shopping centers. It sells clothing, accessories, and cosmetics.
Bupyeong Kkangtong Market is Kkangtong which means "tin can" because the market had a variety of imported canned goods from the United States during the Korean war.
Currently, there are about 1,600 merchants in the market selling variety of merchandise such as food, clothes, and even medicines. Bupyeong Kkangtong Market specializes in selling seafood, fruits and vegetables, grains, and side dishes.
Don't forget to check out these other South Korea travel posts:
4,391 total views, 16 views today