The popularity of South Korea has been rising steadily in the global community. Thanks to the big contribution of the Hallyu wave and its celebrities, many people from other countries have continuously paid attention to South Korea and its culture, travel destination, and delicious cuisines. This rising popularity has resulted in 2 all-time most favorite Korean snacks entering CNN Asia's Top 50 Best Street Food.
So, what are these snacks? Check out the following article and get your favorite Korean street food of all time!
2 Most Favorite Korean Snacks Entered Asia's Top 50 Best Street Food by CNN
Various Korean media reported this week that 2 most favorite Korean snacks of all time have entered Asia's Top 50 Best Street Food. This list was compiled by one of the world's most prominent and respected news and broadcasting media, CNN.
CNN gathered the list as a celebration for Asia's rich and bottomless culinary talent and passion. The prominent media specifically stated that Asia has a huge diversity in cuisine, with striking similarities and differences at the same time.
"This vast region sprawls across equatorial tropics and mountain ranges, volcanic islands, and frenetic megacities, so it's no surprise that diversity abounds.

Yet there are many similarities, too. With centuries of migration and trade, many recipes have traversed borders only to become a local specialty, thousands of miles from their places of origin."

CNN.
Asia's Top 50 Best Street Food by CNN – South Korea Selection
So, without further ado, here are the two most favorite Korean snacks that CNN had selected as Asia's Top 50 Best Street Food.
Kimbap
Simple, instant, and practical. Kimbap is people's go-to comfort food during busy days and hectic schedules. It is a rice roll with vegetables, eggs, and various stuffings, wrapped in savory seaweed.
As one of their Asia's Top 50 Best Street Food collections, CNN particularly emphasized Kimbap's simplicity and practicality with its bite-piece cuts. The prominent media also highlighted the richness and variety of its stuffings, making Kimbap not only one of Asia's Best but also the healthiest street food.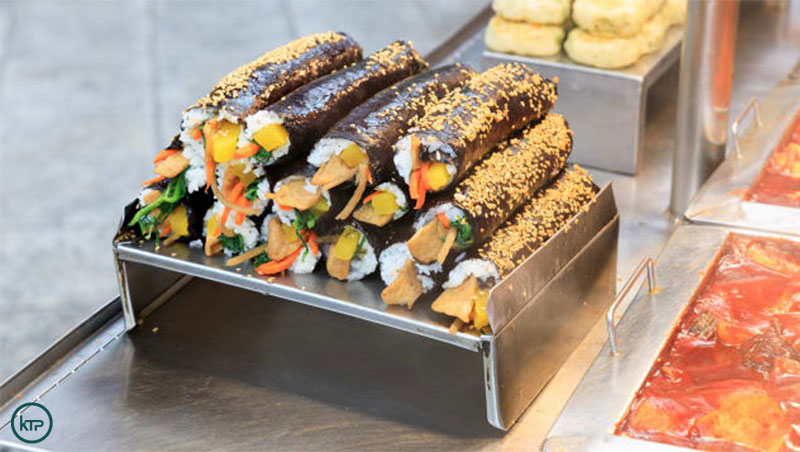 Tteokbokki
The skyrocketing popularity of Tteokbokki has created a massive curiosity from the global community.
Fans of the Hallyu wave, especially Korean dramas, will undoubtedly notice that there's no popular Korean drama without the presence of Tteokbokki. It symbolizes Korean comfort food, especially when hanging out with friends or need a sense of spicy relief amidst feelings of upset and frustration.
CNN particularly highlighted the versatility of Tteokbokki in Asia's Top 50 Best Street Food list. The media also emphasized that Tteokbokki is one of the most favorite Korean comfort food of all time.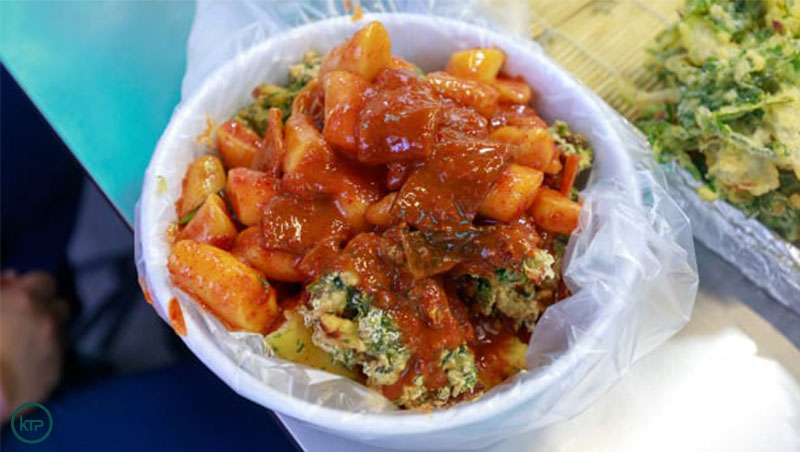 What Is Your Most Favorite South Korean Street Food?
Indeed, only two of South Korean most favorite snacks have entered CNN Asia's Top 50 Best Street Food. However, South Korea possesses a massive selection of cuisine that will fulfill both your savory taste and sweet tooth.
You can find most of them easily when you visit South Korea. But most importantly, you can also cook these most favorite Korean street food by yourself because they are effortless to make!
Finally, which of these is your most favorite Korean food?
More to read:
3,945 total views, 3 views today