Korea is renowned for its steep ski slopes, but there are plenty of other activities to try this winter. Step out of the cold and into the strawberry picking season in Korea! There's no better way to spend a chilly day than harvesting bright red strawberries from local farms. Enjoy an afternoon outside in Korea's stunning natural landscape, creating memories that will last long after you've left the country.
For centuries, it was thought that fruits tasted best when eaten in season. However, despite being a Summer fruit, strawberries have become commonly consumed during Winter months by many cultures worldwide – especially Koreans! Thanks to modern greenhouse farming techniques, which allow for early harvesting as soon as October, boxes of these delicious berries are now available in almost every household throughout Korea.
From December to June, strawberry season is blooming here in Korea. With its mild climate and nutrient-rich soil, this country produces some of the most succulent strawberries you'll ever taste! Even if you're just visiting or passing through Korea, taking part in a day of strawberry picking is an enjoyable and delectable experience that shouldn't be missed.
How to Pick Strawberries?
1: Search for the perfect strawberry – an entirely crimson one!
2: Grasp the strawberry at its base and gently pull it off the vine.
3: Place it in your basket and repeat!         
Where to Go Strawberry Picking in Korea?
So, where are some of the best places for an unforgettable strawberry-picking experience? Here are our top picks:
Nestled in the heart of Ilsan, a district of Goyang City, this farm is conveniently accessible through public transportation. Surrounded by homes and accommodations, some notable attractions include Aqua Planet – an aquarium boasting 50 thousand aquatic creatures – and Ilsan Lake Park for all nature enthusiasts.
Situated on the outskirts, this expansive farm is an alluring destination for families with kids. The best part? You can pay a mere 24,000 won to pick up to 1kg of juicy Korean strawberries! To make your trip even more fun-filled, you could join the strawberry ice cream-making session at 3,000 won or craft some homemade jam at 13,000 won.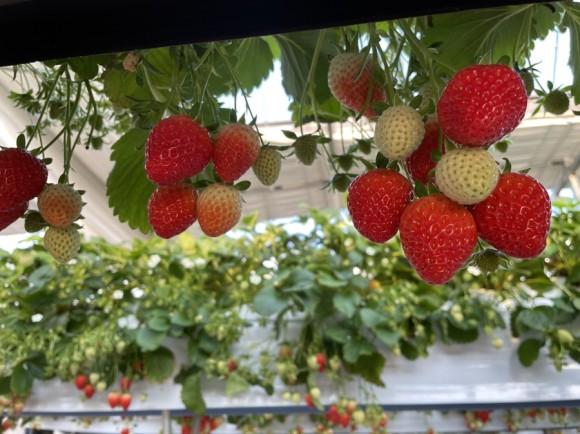 Yangsu-ri Strawberry Farm
If you're searching for a getaway outside of Seoul, Yangpyeong is the perfect spot! The region offers plenty to do and see, including Dumulmeori's gorgeous landscape and the Yangpyeong Sheep Ranch, where visitors can say hello and even feed some sheep – talk about an adventure! But if that isn't enough to draw you in yet, then make sure your trip includes a visit to one of the area's most beloved attractions: Yangsu-ri Strawberry Farm.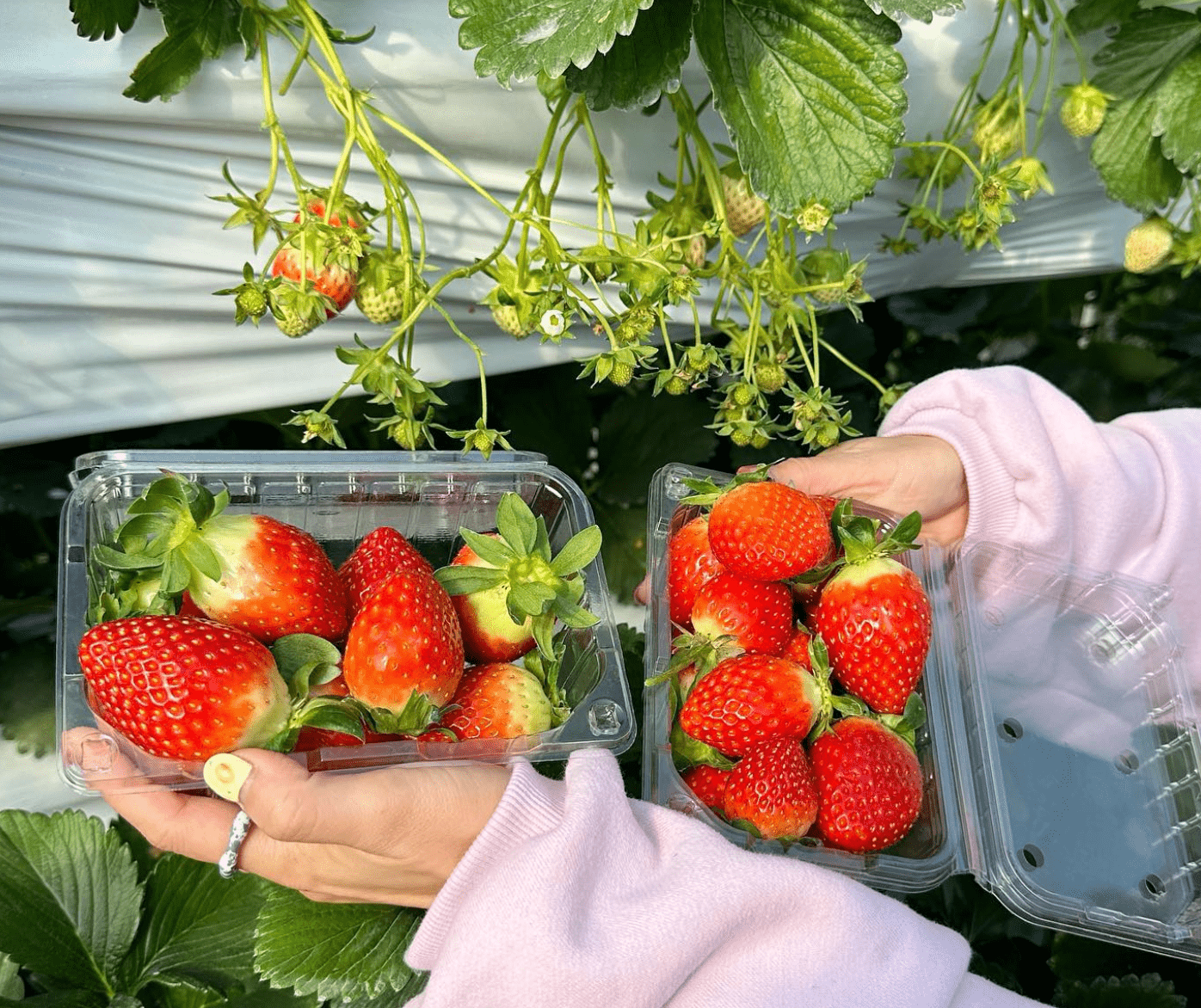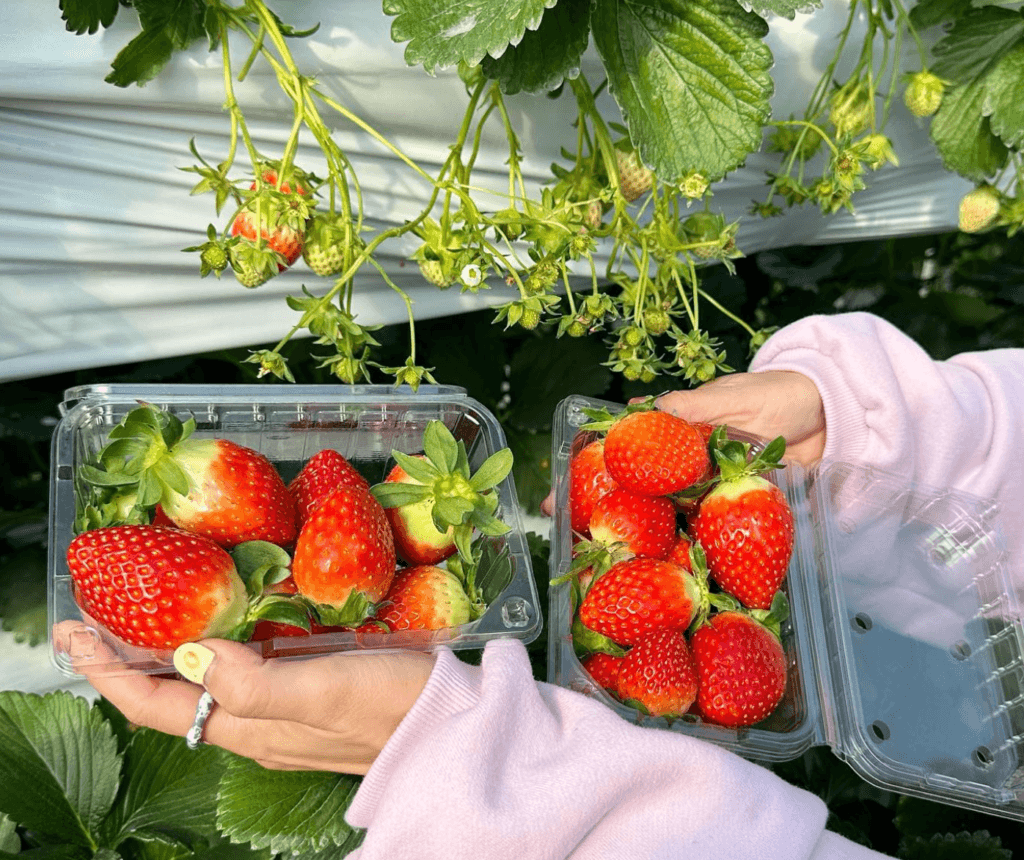 Come to pick your preferred 500g worth of strawberries for only 14,000 won! Dip the plump berries into melted chocolate and sprinkle over an assortment of decorative toppings – a perfect souvenir or gift idea! You'll be able to participate in diverse activities such as making your strawberry jam (500g bottle) for 10,000 won and crafting delicious strawberry chocolates at 12,000 won.
Onnuri Strawberry Farm
Come experience the sweet delights Onnuri has to offer! Onnuri Strawberry Farm, located in Nonsan, invites you to pick a box of luscious strawberries for only 14,000 won (this price is subject to change). But that's not all! There are also other mouthwatering activities, such as creating your strawberry parfait and coffee at 8,000 won each.
Even if you are unfamiliar with Korean, the visuals in this briefing will enable comprehension as photos and videos will be included.
Sammul Strawberry Farm
Sammul Strawberry Farm can be found right next to the Water Garden, one of Namyangju's most beloved attractions. From December to January, you'll pay 15,000 won for a picking experience that will give you approximately 500g worth of strawberries. However, this price is reduced by 3,000 won from February until May! For those traveling on foot or by public transport, such as the Gyeongui-Jungang Line at Ungilsan Station – don't worry; it's only 20 minutes away and provides great views along your stroll!
Gossi Farm
Tucked away in Incheon, Gossi Farm is the perfect strawberry farm for you and your family! Just a 30-minute train ride from Seoul Station to Gyeyang (AREX & Line 1), this convenient location makes it one of the most accessible farms. You can pick up 800g worth of strawberries for only 15,000 won or participate in other experiences, such as creating jam, ice cream, and even making your drip coffee. Don't miss out on this opportunity – visit Gossi Farm today!
Korea offers a wide range of strawberry farms for visitors to pick their strawberries and enjoy the delicious taste of fresh strawberries. These farms allow visitors to pick their own strawberries and provide a fun and unique experience. Whether you're looking for a farm with a view, a farm under the stars, or animals, a strawberry farm in Korea will fit your preference. So if you're looking for a fun and delicious way to spend a day, head to one of these strawberry farms and enjoy the sweet taste of fresh strawberries and enjoy the whole strawberry picking experience in Korea.
Related Posts
12,183 total views, 11 views today