Seoul Botanic Park is the perfect place to escape the upcoming cold weather and recharge yourself amongst the beautiful greenery that surrounds you!
Seoul Botanic Park (서울식물원) offers a stunning escape from the hustle and bustle of city life. No matter what the weather is like, you can come and enjoy the verdant beauty of nature. You should add this idyllic spot to your Seoul bucket list!
If you're a nature lover, only spend some time admiring landscapes from the top of mountains. Botanical gardens are great places to visit year-round because they're indoors. That way, you can enjoy being around plants regardless of the weather outside. Come with us if you want to take a trip to Seoul's botanic park!
About Seoul Botanic Park
The botanical garden consists of both indoor and outdoor facilities, the latter taking up an area equivalent to 70 football fields. In addition, the greenhouse spans 7,500 square meters. With so much ground to cover, there is unsurprisingly a lot to see here.
The inside also flaunts eight meticulously designed exhibits inspired by plant species and Korean horticulture history. The indoor garden themes are from cities worldwide, using tropical elements predominantly seen in places like Brazil, Vietnam, Indonesia, and so many more.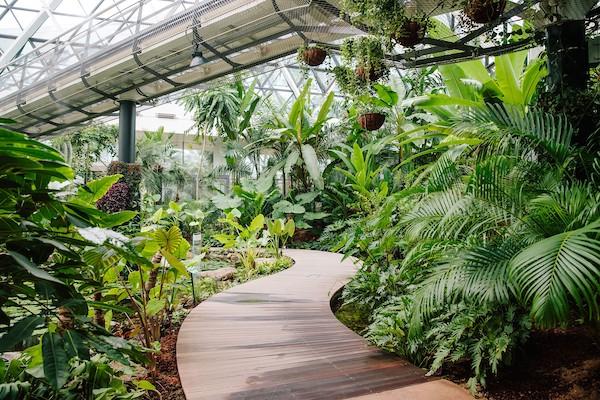 If you need a break from the towering buildings and exhaust-choked streets, come to one of the 12 featured exhibits. You'll find gorgeous tropical and Mediterranean plants in all of them. This indoor garden is truly a work of art, with stunning design elements that visitors adore.
If you're finished admiring the exhibits, there are other landmarks on the grounds worth exploring. The Kid's Garden School is an educational space where children can learn about plant species and ecosystems. The Magok Cultural Hall is unique in that it spotlights Korea's history during the Japanese occupation of the 1920s and a water management system used to irrigate crops for farmers. If you're interested in learning more about farming techniques employed throughout Korean history, this stop will particularly interest you.
The Seed Library
Did you know that the botanical garden has a seed harvesting program? You can borrow seeds from the library the same way you borrow books. Just pick the one that you want, no matter how much or how little it is. Then you can grow them, and the plant is yours. But be sure to submit photos of the results!
The botanic park in Seoul is lush and verdant
The botanical gardens boast over 3,000 diverse plant species from Korea and overseas, with a goal of 8,000 species in the future. There is something for everyone at the Gardens, with exhibits ranging from tropical to sub-Saharan regions.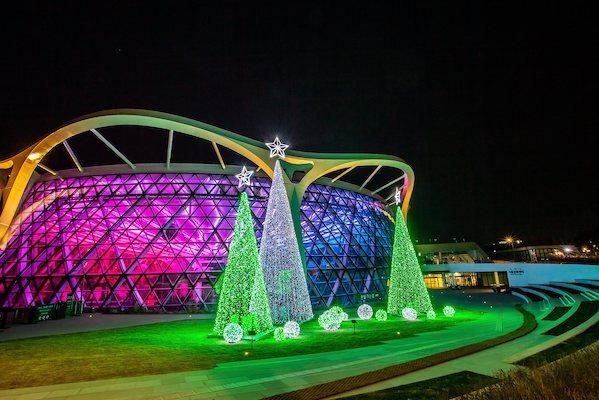 The tropical exhibitions feature rare Amazonian flowers, wild trees from Australia, and mosses hanging from a waterfall. If you want to venture outside, you can see a wetland ecosystem at the detention pond. There are plenty of shrubs, cacti, and desert flowers for arid or drier climates. It is intriguing to see the wide variety of plants from various climates in one place.
Best Time to Visit
Korea is renowned for its diverse weather conditions, with Summers just as harsh as Winters. Puffer coats are necessary from November to April if you don't want to be caught in the cold! However, this should always continue you from enjoying all the city offers. If it's too cold outside for your liking, head to the botanical gardens, where you can still enjoy nature without having to bear sub-zero temperatures.
The indoor gardens at the botanical garden are heated to match different climates from around the world. Even if you're not in the desert climate exhibits, it's a temperature-controlled place that's great to visit no matter what the weather is like outside. The botanical gardens should be on your bucket list if you plan a trip to Seoul.
How to Get There?
The best thing about this city is that there are many affordable things to do and see. For example, Adults can get into the botanical garden for only 5,000won, and children's admission fee is 3,00won. This makes it a great event for families to experience together.
Getting around Seoul is easy because of the reliable transportation system, and the garden in Gangseo-gu near Gimpo airport is no exception. You can access it easily by taking the subway to Magongnaru station (line 9). Exit 3 or 4 from any city station to reach the park. The facility is located in an open park visible from the exits. The park is open Monday-Friday, 9 am-6 pm. For better pictures, try to go earlier, as late afternoon can be crowded.
Ending Note
The botanical gardens are ideal for visitors all year round, whether you want to learn more about horticulture or enjoy a peaceful stroll through nature. Be sure to add them to your list of must-see places in Seoul!
Related Posts
4,150 total views, 7 views today