Daegu is a city that sits in a basin surrounded by low mountains with lots of beautiful parks and gardens. It is one of those areas where nature meets the burgeoning modernity of urban life. Daegu is the third-largest urban agglomeration and the third-largest official metropolitan area in South Korea. You may feel a little overwhelmed by the city's hustle and bustle. Yet, there is a respite – the peaceful side of Daegu. 
5 Beautiful Parks and Gardens in Daegu
If you are a jogger looking for a scenic running track or photographer trying to capture spring in the city or a traveler, you must visit the following places to experience the Zen environment.
Following are the city's most beautiful parks and gardens you will find in Daegu, which you should definitely visit.
Daegu Arboretum
A little history about this place is that it was previously a landfill site. The Korean Ministry of Environment recognized this municipal arboretum as a good model of restoring a seriously damaged ecosystem. Now it is constructed into a botanical garden, a sprawling green place, home to more than 1,000 species of plants.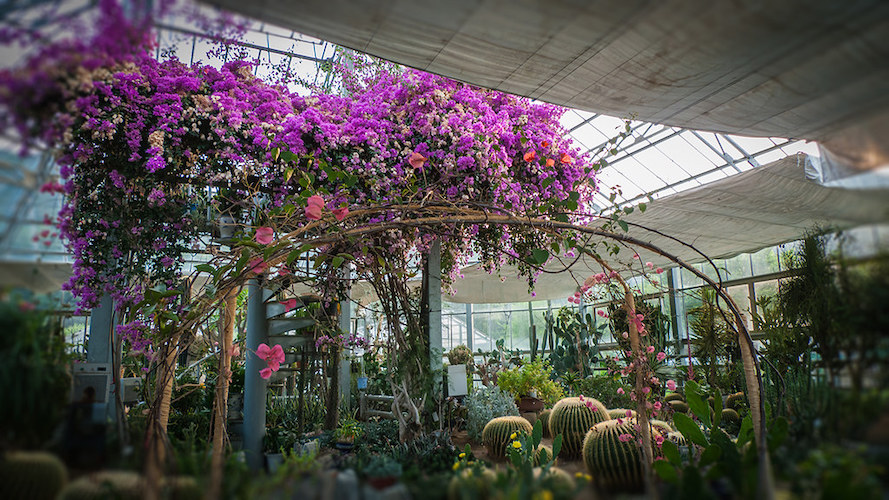 Once you come here, you will come across giant cactuses, wildflowers, medicinal herbs, and potted plants. You will also witness ponds brimming with aquatic life. The lining of trees makes the arboretum an aesthetic place for Instagram clicks and a nice setting for peaceful walks. The facility regularly holds ecology experience programs for students and young children.
Suseong Lake
The Suseong Lake is one of the most beautiful lakes in South Korea. It is also popular as one of the most visited places in Daegu. Suseong Lake has mountains and skyline scenery, and during spring, cherry blossom trees punctuate the path along the lake. It has a delightful place for a walk as in summer cool breeze flows through.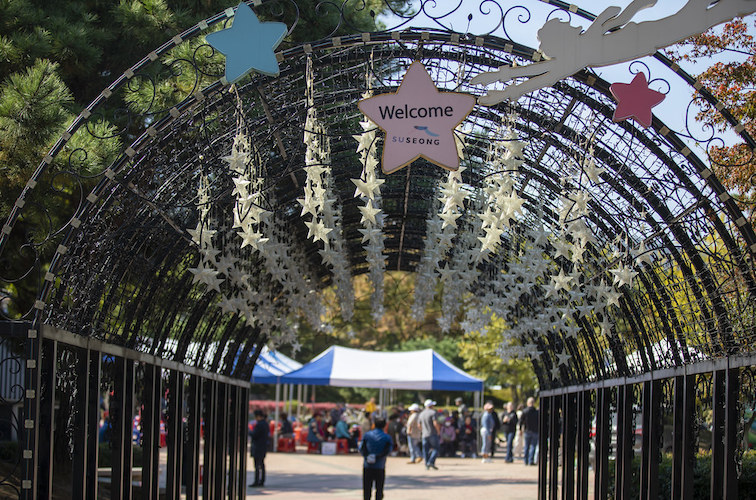 There are many adjacent facilities like a small amusement park where children can have a great time, a tennis and basketball court for a game break. You also get the privilege of a boat ride and fountain show, which runs in the evenings from May until October.
The history of the park dates back to 1,750 years ago. Dalseong park is believed to be situated at Korea's oldest earthen fortification. The park was created and was renovated to its current form in 1965. The park, which was once used as a refugee place, is still used by many as a refuge from the chaos of city life.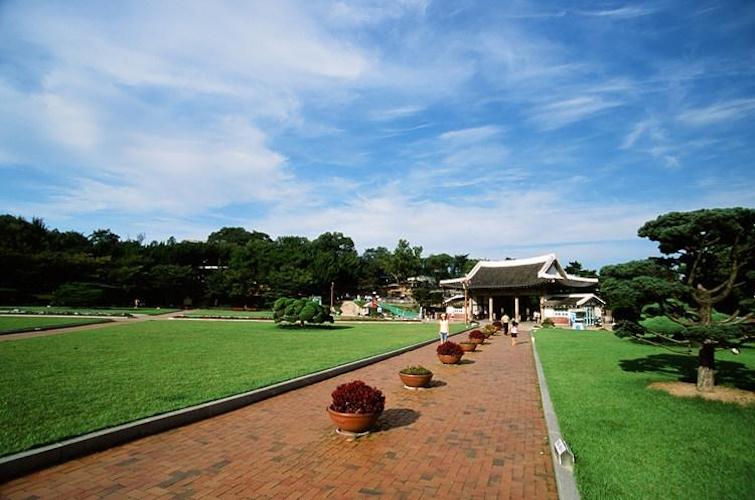 You will find some hiking path that overlooks the surrounding neighborhoods, and that the park has a history museum, the Gwanpungnu Pavilion, and a small zoo. It is a relatively small yet significant place if you are an explorer. 
Apsan Park
This park in Daegu takes the cake when we talk about scenic natural beauty. Apsan Park is one of the most beautiful and relaxing spots in all of Daegu. It is a large park, covering series of valleys and peaks of Apsan mountain.
Inside the park, you will find the Nakdong River Battle Museum dedicated to representing Korean War. You get a variety of outdoor experiences like hike, bike, gym, workouts packed in one place. Otherwise, it is also an excellent place for visitors to come by and relax and take in the lush green surroundings. 
Hill Crest
Hill Crest is another one of the best parks of Daegu to simply embrace nature and witness the verdant horizons of the hills. The garden evaporates the pleasant aroma of colorful flowers and vegetation. This place can be your favorite out of all for its aesthetic, picture-perfect arenas, and corners. Almost each and every corner has a whimsical seating or a smiling statue.
The ecological theme park also boasts a petting zoo and open-air cafes, but the real highlight is the ropes course between treetops and through verdant foliage that visitors enjoy taking.
Don't forget to check out these other South Korea travel posts:
1,687 total views, 3 views today