Korea's beer scene has expanded by leaps and bounds in recent years. Cass, Hite, and other major brewery imports are no longer the only choices for thirsty beer drinkers. The craft beer bug has infected areas throughout the world, and Daegu is no exception.
The Best Bars in Daegu serve delicious food, and some of them are also breweries that serve craft beer, wine, and cocktails. They're also decent bars for non-beer drinkers.
The 5 Best Beer Bars in Daegu
Beer in Korea was relatively uninteresting until a few years ago. Daegu now has some of the best bars. Only OB, Cass, or Hite were available and a small number of exports such as Budweiser, Heineken, or Corona. All of that changed in April 2014, when the government eased restrictions that had prevented microbreweries from operating due to their inability to meet the government's required volume production quota. In recent years, there has been a significant increase in the number of microbreweries in the region and the number of beer choices. Many establishments have jumped on board, with signs proclaiming "Craft Beer Sold Here" hanging wherever there is space. There are some bad craft beers out there as well.
You may rate them in various ways– based on beer, for example. However, based on the beer, the availability of cocktails and wine, the food menu, the atmosphere, and the venue, here is a list of best 5 favorite breweries and bars in Daegu. You can certainly try some of the delicious ales, stouts, and even IPA's. Do you have a favorite brewery that isn't on this list? Let us know about it in the comments section below. Here are Daegu's best bars.
#1 Baqus
Baqus is one of the most favorite bars and offers the best views of the city. It's one of Daegu's best bars. It is one of the first craft brewery of Daegu, and it is run by a group of young men. Baqus serves not only great beer but also tasty cocktails and the best gorgonzola pizza you can get in Korea.
It has both indoor and outdoor seating and is situated on the main strip across from Suseong Lake. The crowd is mainly made up of young Koreans. The music is nice, and there are videos projected on the back wall. The restaurant opens at 4 p.m., but seating is tight.
Taps have two locations and the most extensive menu of any restaurant in the region.Fried chicken, shrimp balls, and salmon salad are all delicious. It also has the most extensive beer and cocktail menu. It's just across the street from Taps and Platinum. Couples and groups of both guys and girls make up the crowd. The audience is mostly younger Korean locals in the Taps bars in Daegu.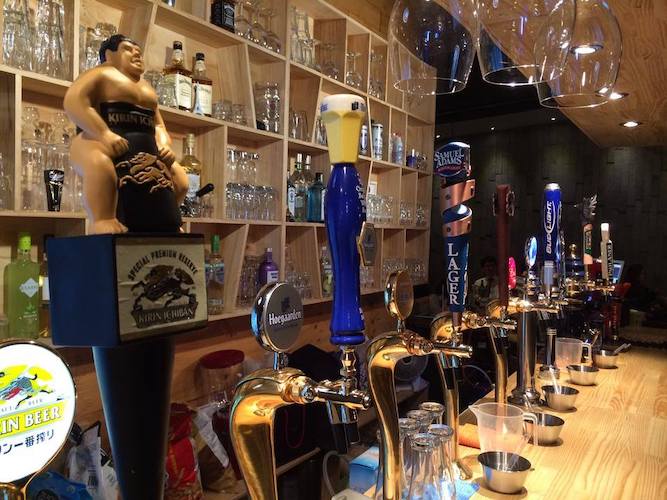 They have a big screen where music videos are streamed, an electronic dartboard, and a rather lively mix of Korean and Western customers. The place is ideal because you can hop between Taps, Platinum, Percent, and even Shoreditch Brewery, which is decent but not quite as expensive as the others. It's close to Daegu's Centro Palace and the other location is near Suseong Lake.
Platinum has three locations and offers the most competitive beer prices.They have two locations in the city, as well as one in Suseong Lake. Belgian White, Brown Ale, English Ale, Platinum Irish Cream Stout, Morphine 8.4, Oatmeal Stout, Pils, and Wheat are among the options. You can bring your own wine (or Soju) to any of the locations, but the Suseong Lake location typically has sparkling wine (Dada). The food is excellent, and each of the three locations has something unique to offer.
During the summer months, the Suseong Lake location offers a delicious BBQ chicken and/or sausage platter, which is grilled right on the rooftop of the building above Cafe The Med. It is one of the best bars in Dagu to offer a wide range of foods, from chips to entrees. The crowds vary in age from young to old, but they are still mostly Korean. The Suseong Lake location has been open for years, but the two downtown locations opened last year, and one recently relocated down the street. Both have been recently upgraded and are staffed by wonderful people.
EtOH is an excellent place for meeting other expats. This makes it one of Daegu's best bars. It is owned by a foreigner. At EtOH's, you won't need to speak a word of Korean to have a good time. Beer and cocktails are available. It's one of the newest additions to the neighborhood, having opened in April of 2015.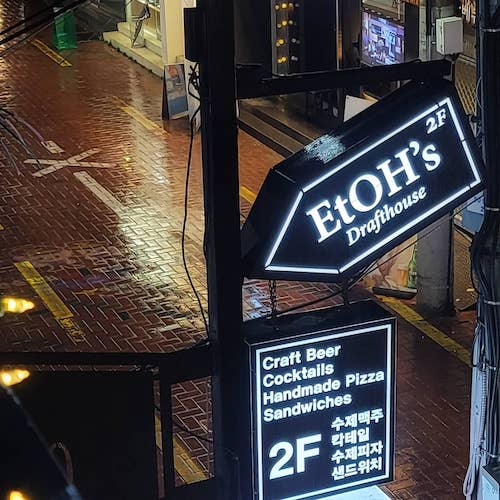 The bar/pub serves thicker crust pizzas as well as bar snacks, as opposed to the thin-crust pizzas that can be found all over town. When the weather is hot, there is a wide balcony with seating, and when it isn't, there is an enclosed smoking area. It also has two electronic dart machines and an Internet-based jukebox with a wide selection of music to choose from.
You'll adore the owner as he is well-versed in beer, and he loves to serve beer for his customers. Percent Craft Beer Pub does not serve meals or drinks, but it does offer excellent beer and snacks such as french fries and fried shrimp. It's one of the best bars in Daegu, and the bar is directly across from Le Vin, a wine bar with an extensive wine list.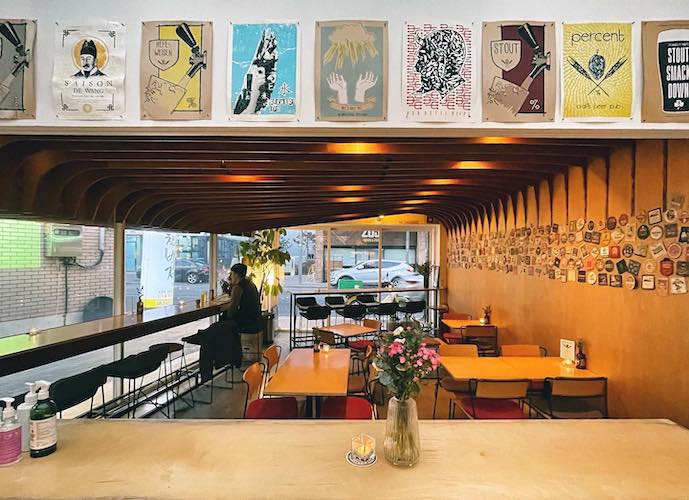 The best aspect of this bar, however, is the owner, who is a riot. From behind the glass wall during the window or folded away during the summer, you can munch on nachos or pretzels while watching the parade of action.
Love it? Pin it!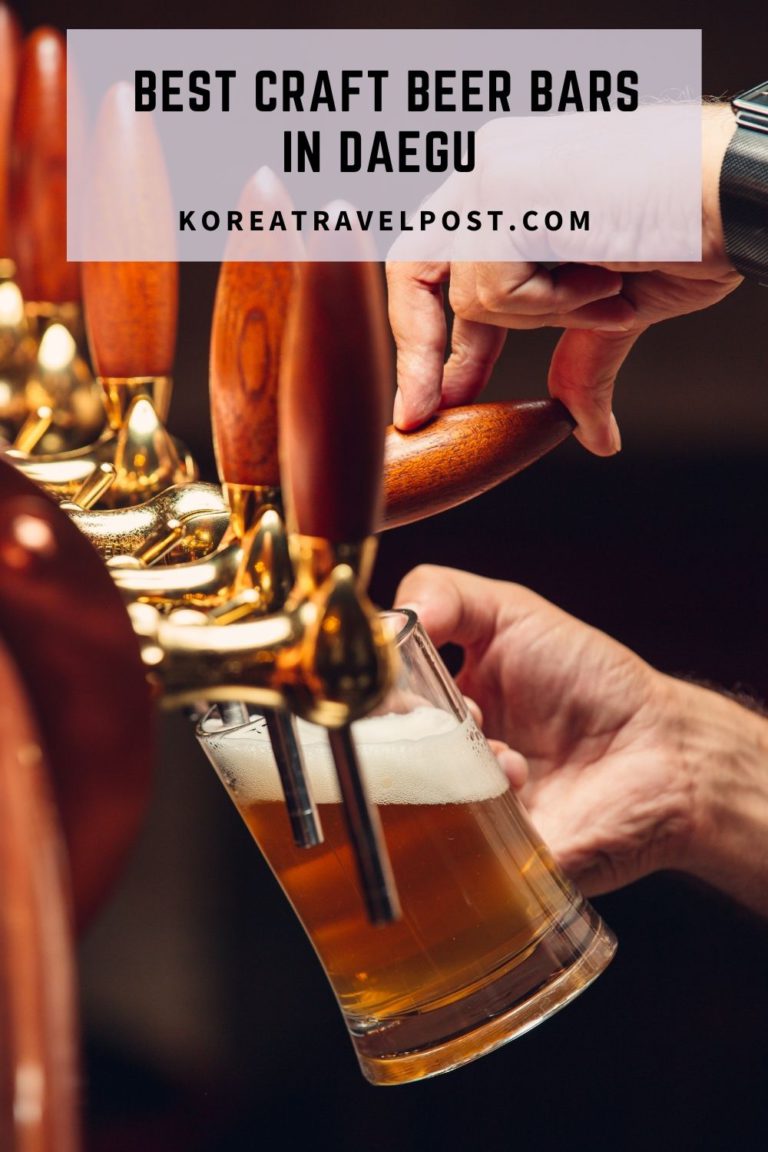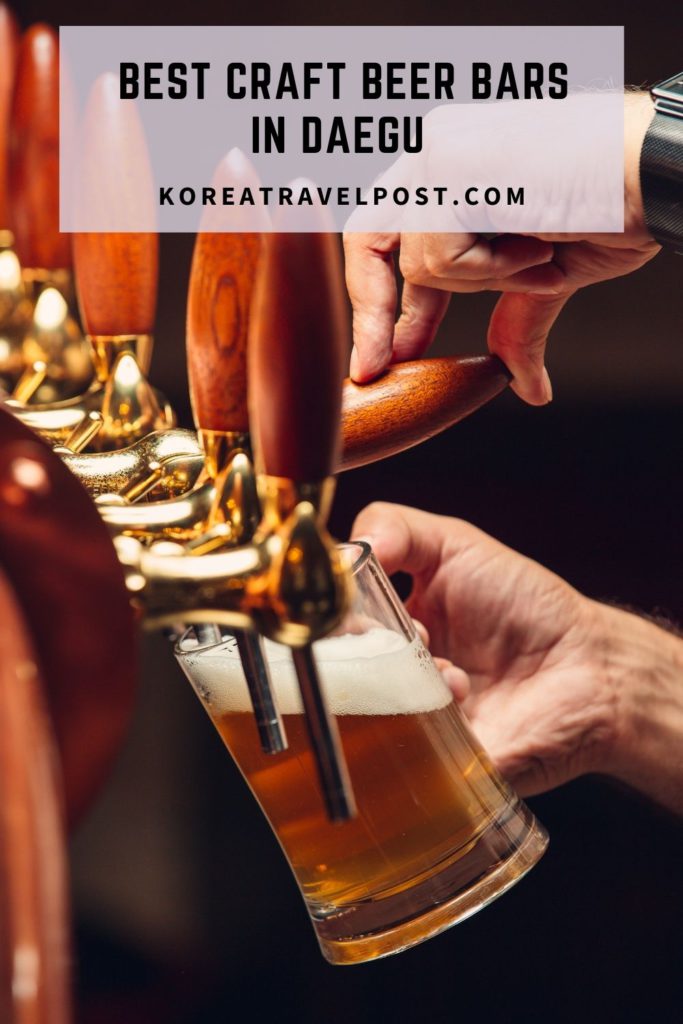 Don't forget to check out these other South Korea travel posts:
4,465 total views, 1 views today