Explore Daegu and visit the places important in the life of BTS' member V (Kim Taehyung) and retrace the best memory of his childhood!
'Smooth like butter' that's how easy it was for BTS to take control of the billion hearts worldwide. Their fanbase is off the charts, and they are called the ARMY. Among the seven group members, SUGA and V share the same hometown. The simple young boys from these small towns reached global recognition because of their talent and have been on the top lists after that. Let's take a closer look at the simple life V led before he became this famous artist and take a soulful tour of his pretty hometown. Daegu is one of the metropolitan cities of South Korea with a rich ancient history and culture and some amazing scenic beauty.  
Daegu Daesung Elementary School
V attended the Daegu Daesung elementary school. He was relocated again when his family had to move away from Daegu to Gyungnam, where his elementary school was Changnam elementary school. As the supporter of his dreams, his father helped him get saxophone lessons and made him believe at a very early age that whatever he wishes to be one day is very much achievable if you believe in yourself. These places became even more famous due to BTS fans coming from worldwide to visit and soak in their favorite artists' earliest lives. Now, these places are all marked as tourist spots. Whenever you are planning an itinerary to this small town, do not miss the mesmerizing tour of this childhood paradise of V's life.
Daegu Jeil High School
V attended the Geochang middle school when his family moved away from Daegu for a little while, but when his family re-shifted to Daegu, he got transferred to Daegu Jeil high school. There is an interview present online with one of V's teachers from his high school where he says that V has always been an ideal student. He used to listen carefully and participate actively. He was driven by passion and was always kind to all. Way to go, V!!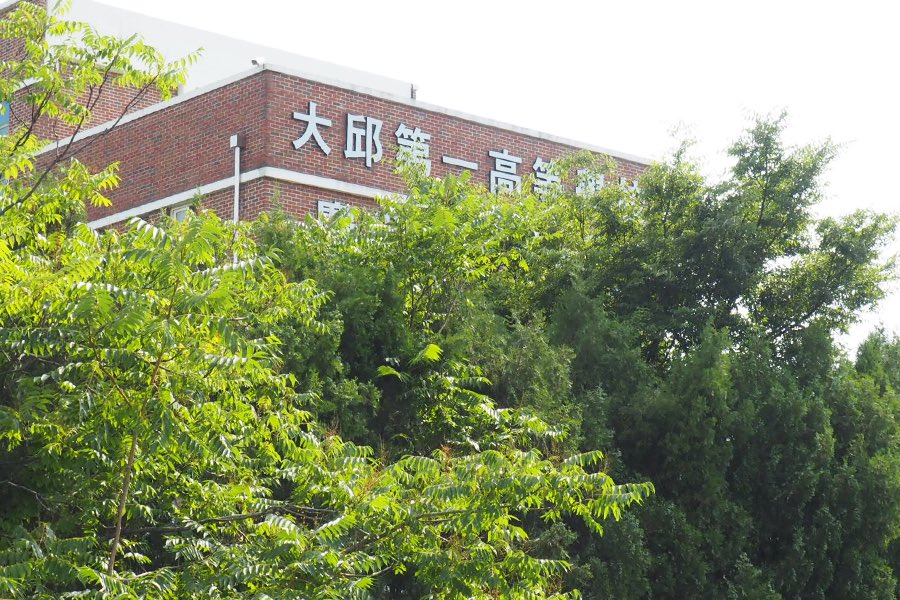 There has been news from the district corporations that these places will get restored in V theme. They want to highlight V's life in his small hometown and also to attract more tourists to these places. These are the places that hold significance in V's life, and they will be shared with the whole world. This is definitely the place you should have on your list when you visit Daegu.
Daegu Cyber University
V auditioned for The Big Hit Entertainment when he was in Daegu and passed with flying colors. He then became a trainee for them. V graduated from the Korean Arts high school in 2014 and then enrolled in the Global Cyber University with broadcasting and entertainment as his major. He graduated from here in the year 2020. In 2021, he started pursuing his Master's in Business Administration at Hanyang Cyber University. These are the next few places that hit your list if you are following V's life very closely but let's stick to our little hometown for the time being.
Daegu Dalseong Park
There are a few pictures scattered on the internet of him in this place. Dalseong Park is a huge area with an exhibition hall and a zoo inside the campus. Various animals are present in the zoo, and with no entry fee, the fun just gets to another level. There are numerous spots spread around the zoo, along with huge playgrounds that have been provided with benches to relax and enjoy flora and fauna of the place after a tiring tour. There are very mushy and cute pictures of V with elephants which means for V's hometown tour, this place is a must.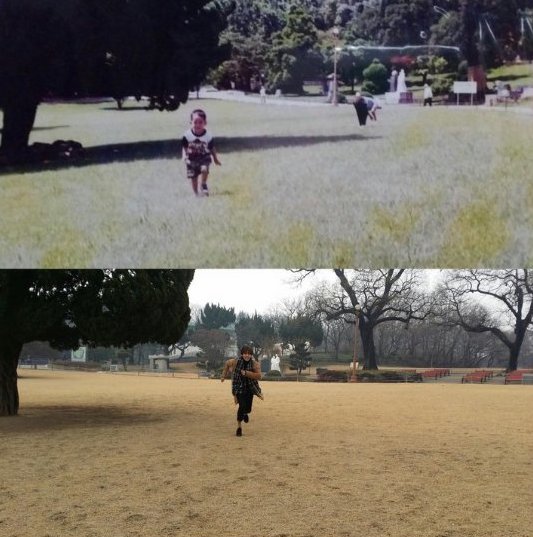 Hanseusi 
This is a sushi restaurant that V visited a couple of years back with his friends. This place is located nearby from the park and Bisan deong where he lived. The sushi from this place is amazing. Funny story, the owner had not recognized V when he came to his restaurant; some years later, he recognized, and now there is a 'V SET' on the menu. It is what he had ordered when he came, and it is said that the food is amazing, and along with the smell, it just makes your mouth water instantly.
Daegu Seomun Market
This market is another heart-throbbing tourist spot in Deagu. This is basically like the gigantic commercial market where you get almost anything and everything. It is very nearby to Bisan deong, and hence it will be redundant if we do not put it on our 'V tour list' because he definitely came to this place many times. The entire market is quite famous for the savory Korean street foods that the vendors serve and definitely for various commercial items like fashion accessories, earrings, lifestyle utilities in various designs – from basic to modern touch. The food around the corners is also delicious, with the market having metro services available, it just becomes very easy for people to travel safely and smoothly.
There are some amazing food spots with their very own specialty, which is definitely going on the list.
Vegetable Hotteok: they are like fried crispy pancakes, and people stand in line for a long duration to get one of these.
Flat Dumplings: another local dish that is very well known in this area, even SUGA loves flat dumplings.
Leaf Shaped Dumplings are shaped like leaves with fine and delicious stuffing in them dipped in soya sauce or other sauces as per preference. These will just make you groovy just by looking at it.
The pictures of these places are definitely scrapbook-worthy so go pack your bags and get some of that Korean lifestyle you crave. Apart from the list above, you can also check out many other popular food joints and shopping places which are famous tourist spots in Daegu, whenever you visit the place. You never know when BTS members decide to revisit their hometowns, and voila! You might just see V or SUGA around Daegu!
7,392 total views, 1 views today