Explore Daegu, the hometown of BTS's SUGA and the fourth largest city in South Korea, where you can revisit places important to SUGA's life!
This post is for the ARMY! You all are going to love this one! First, let's begin by admiring the beauty of Daegu. A well-developed city in South Korea, Daegu is just an hour and 40 minutes from Seoul. Daegu is a lively hotspot that showcases Korean culture. You can taste all the traditional and cultural flavors of Korea in just one place, Daegu! 
Apart from its magnificent charm, Daegu is a major attraction for the BTS ARMY since it is the hometown of both V and SUGA. While V has a huge fanbase, we can never stop falling for SUGA. Let us explore SUGA's hometown by visiting some of his favorite places.
Taejeon Elementary School
The first stops on SUGA's Daegu tour are the schools he attended. He grew up in Taejeon-dong before he was the runner-up on the audition program HIT IT and moved to Seoul. Let's relive SUGA's childhood memories at this old middle school together! For those of you who are new to BTS and the ARMY concept, SUGA, whose real name is Min Yoon-Gi, was born in Taejeon-dong, in Buk-gu, in Daegu. He was mainly brought up in Taejeon where he made it to be the runner-up in the audition program for BIG HIT. This is where he finished his elementary schooling. Hence, the first stop on the Daegu tour would be his school. 
Located in 957 Taejeon-dong, Buk-gu, in Daegu, Taejeon Elementary School is from where our cutest SUGA graduated elementary school. If you are a die-hard ARMY member, you must be aware of the fact that recently enough, the school shared a post announcing and congratulating SUGA for topping the Billboard Charts yet again, on their official homepage. There is no end to SUGA's love in Daegu. This is where SUGA started writing little rap lyrics when he was studying in the fifth grade. How inspiring is that?
Gwaneum Middle School
Up next on our tour list is SUGA's middle school. We can all agree that all the confusion and love and every little thing begins in middle school. Located at 87 Gwaneum Dong-ro, in Buk-gu, Daegu, it is no surprise that both SUGA's elementary and middle school are in the same place, thus making it easier for you to visit them together! Here's a fun fan fact for you guys! Did you know that this is the same place where SUGA came up with the lyric, "student that receives love"? The school and the building had created a caring and loving atmosphere for the students here that each one of us can feel from his lyrics. An important thing to note here is that all tourists are strictly prohibited from entering any Korean Middle as well as High Schools as per the law. Don't be sad as you can visit the beautiful little playground situated adjacent to the school. This is where SUGA used to hang out as a kid, even later sometimes.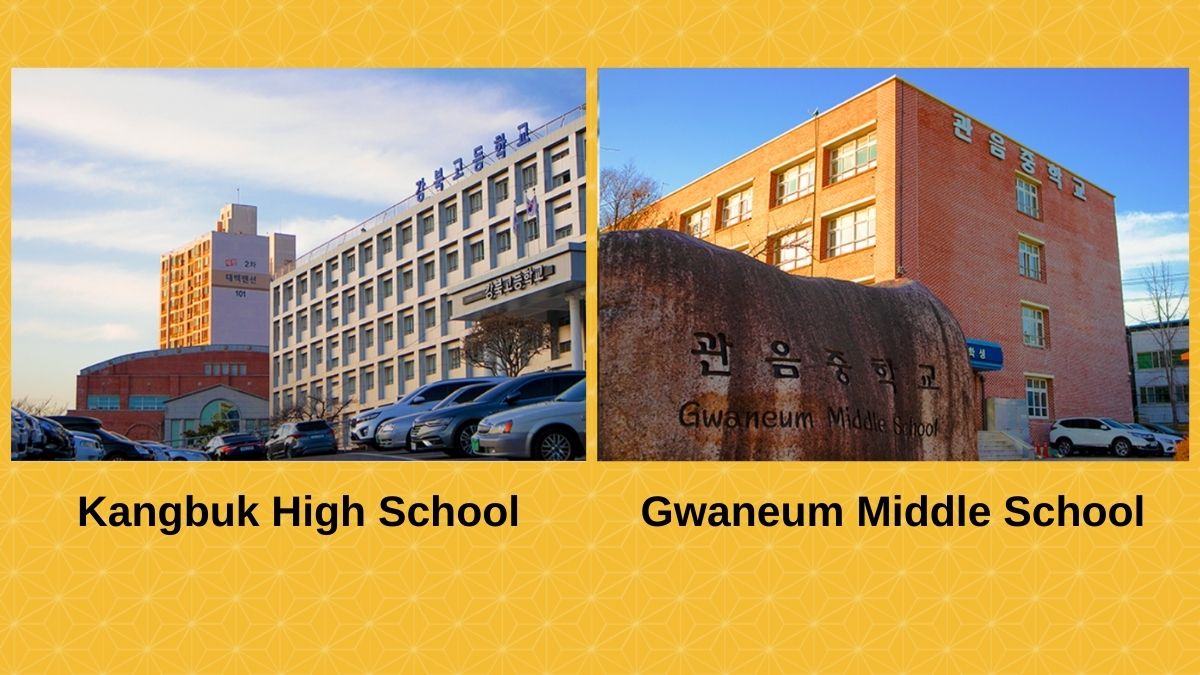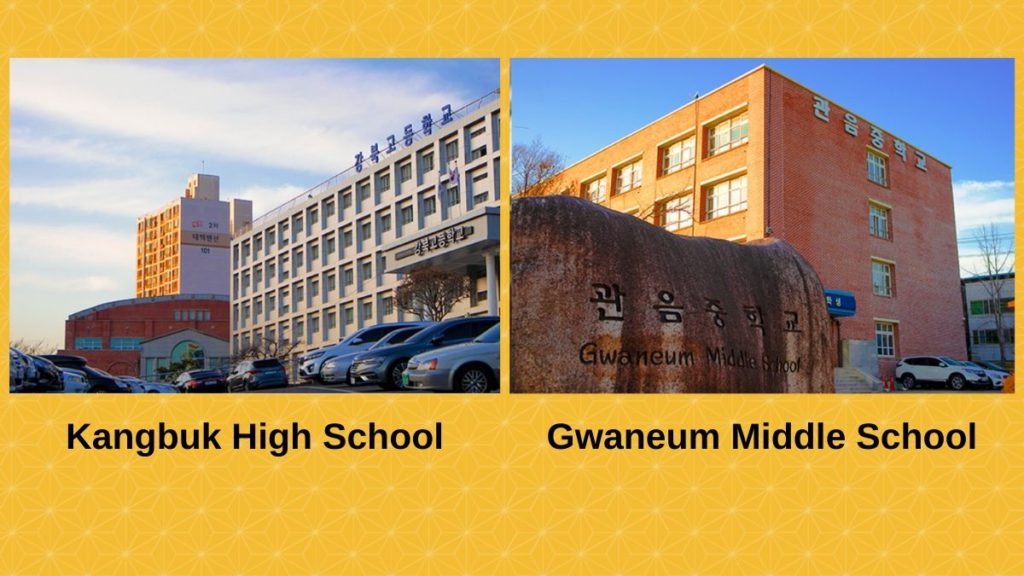 Located in 100 Taejeon-ro, in Buk-gu, Daegu, SUGA's high school has a lot to do with his fame as a BTS member today. All our ARMY members who are reading know where our favorite little bean got his name from. MIn Yoon-Gi became a SUGA in high school. For those of you who still are new to BTS and ARMY, SUGA stands as the short form of Shooting Guard, which is a position in basketball in which he was a shooting star who helped his team to the championship! Situated at the top of the uphill road, Kangbuk High School gives off a beautiful scenic look. Our tourists would love it here, and you can click as many pictures as you like around the school. 
8,896 total views, 1 views today