If you are a fan of K-pop, it is a dream come true to see your favorite stars. And when in Seoul, the opportunities are greater. This is because South Korea's capital, Seoul, boasts many K-pop entertainment buildings, and if you are lucky, you may catch a glimpse of the loved celebrities.
Read more: If You Are A K-pop Fan, Then You Must Visit These Locations in Seoul.
Here's a list of the top K-pop entertainment buildings in Seoul:
1.      SM Entertainment Building
This building is the new headquarter of SM. It is situated on the north-eastern side of Seoul, in the fashionable neighborhood of Seongsu-dong. It is easy to reach the building, but patience is the key when it comes to seeing your SM idols like Boa, Super Junior, SHINE, Red Velvet, TVXQ, etc.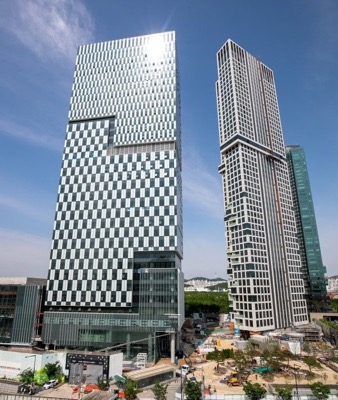 Even if you can't find one, the area is still fun to walk around in, snap a photo, and possibly make some new friends who are equally crazy about K-pop as you are.
2.      JYP Training Center
JYP Entertainment, one of Korea's most well-known K-pop entertainment businesses, has launched a new audition and practice center. It has sold its iconic headquarter and relocated to a different portion of Cheongdam-dong. The new headquarter of JYP is close to this training center.
JYP is home to a number of well-known K-pop stars such as Miss A, Wonder Girls, Got7, and Bernard Park. Several other renowned artists like Min Hyo Rin and Lee Jung Jin are also associated with JYP.
You may see the top celebrities or at least some of the JYP trainees during your visit to this training center.
3.      YG Entertainment Building
With top stars like iKON, BLACKPINK, and Big Bang, YG ranks high just as SM and JYP as far as big entertainment agencies in South Korea are concerned. The headquarter is located in Mapo-gu, more specifically in the Hongdae area.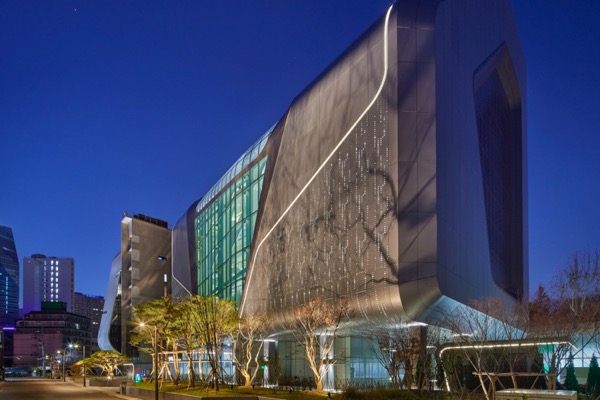 The location has great art resources, and the design is tailored as per the needs of its artists. There is also a wonderful cafeteria where you may kill some time while attempting to catch a glance at your favorite YG stars.
4.      HYBE Entertainment
There are numerous BTS fans not just in South Korea but all over the world, and if you are one of them, you have probably heard about HYBE Entertainment. Yes, we are talking about Big Hit Entertainment, which currently goes by the name of HYBE. Started by Bang Si-hyuk in 2005, this company has come a long way with some of the biggest names attached to it like BTS, Homme, Zico, SEVENTEEN, and many more.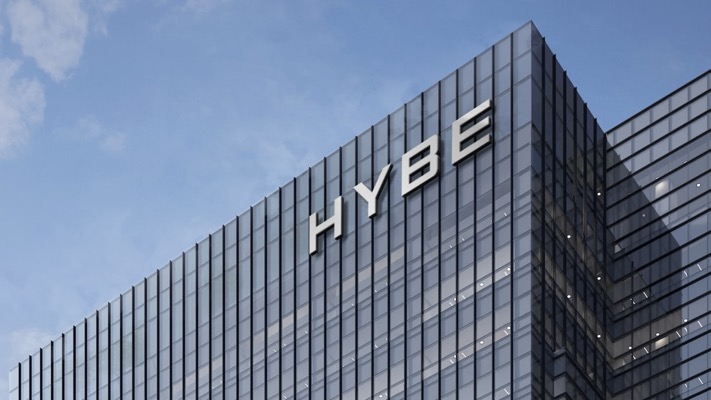 Read more: Explore HYBE Insight – The Newest Museum to Celebrate K-Pop.
This building is situated at Yongsan-gu, Seoul, and is often crowded by common folks who roam around to see their favorite stars.
5.      WM Entertainment
WM, which began as a small institution in 2011, has grown to become one of the most established companies in the industry today, with famous names like Oh My Girl and B1A4 attached to it. This WM structure is new and located in Mapu-gu, Seoul.
The building is fairly easy to locate; however it is only open to the general public for special events. The office also organizes a number of exhibitions from time to time, so you may visit the place during any of the shows besides strolling now and then to see the WM stars.
6.      Cube Entertainment Building 
Situated in Seongsu District in Seoul, this building is Cube Entertainment's headquarters. It was previously located in the Cheongdam area but has now relocated to this location. The office is on the seventh story of the current building, with the second floor dedicated to newcomer training. The Cube café called 20 Space is located on the first level and is a great place to spend some quality time.
If you happen to be in the area at the right name, you may spot the Cube stars like CLC, Beast, BtoB, and Roh Jihoon. Who knows, you may be fortunate enough to receive a handshake or a signature from them as well. However, parking at this place is scarce most of the time, so it is best to use public transport while visiting the Cube headquarters.
Well, enjoy celebrity gazing and we hope you catch a glimpse of your favorites outside any of these K-pop entertainment buildings in Seoul! 
11,793 total views, 1 views today