Traveling to Seoul may not be an option right now but you can certainly live vicariously through the fans who've visited the BTS museum, HYBE Insight!
As fans of BTS, you probably already know about the newest museum, HYBE Insight, celebrating the world-famous boy band!
What is HYBE Insight?
HYBE Insight is a multiplex cultural space in the Yongsan district of Seoul commemorating HYBE's music and artists. It allows visitors to experience music through their five senses by redefining art and music. It takes up the two basement floors of the current HYBE headquarters.
This visual exhibition of HYBE's magical as well as musical success is displayed in 5,000 square feet of area and was opened for public view from 14 May 2020. The exhibit emphasizes the company's mission statement – "We Believe In Music."
A similar project was taken up by SM Town, one of the biggest entertainment companies in the Korean music industry, to promote K-pop and its artists in 2018. This project led to opening of the SM Town Museum at COEX Atrium in Gangnam district, which is very popular among the youths.
HYBE Insight's Interiors
HYBE Insight is majorly sectioned into three key spaces – sound, movement, and story. As you first walk in, you will notice the music. That is where they started off initially, and their focus and priority remain the same despite their transformation of entertainment to the platform.
Sound Layer
"Sound Layer" is the most attractive section as it allows the visitors to listen to a particular song in different layers of sound. It is famous among the BTS fandom, who line up to listen to "Fake Love" by global artists.
Dynamic Movement
In the middle of the second floor is the "Dynamic Movement," where choreographed moves are portrayed to express music and communicate with the public. Choreographies of K-pop groups like BTS, GFRIEND, and NU'EST are reconstructed and displayed on surround screens.
Inspiring Story
The "Inspiring Story" section holds up interviews with artists on their mindset and thoughts about the lyrics of their songs. There are 3D maps and pop-up books, but they fail to convey the overwhelming and mesmerizing energy that the various artists directly convey under the label.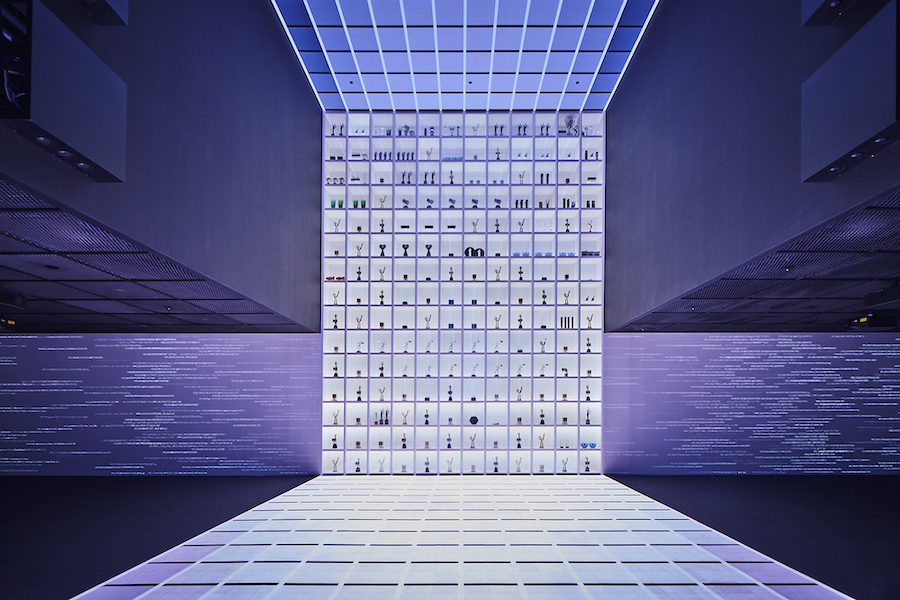 The two separate sections of the museum are connected by the display of HYBE history and trophies placed on a twenty-eight-foot pedestal. HYBE artists' costumes, accessories, and souvenirs are also put up at the display. The other section begins with the display of "Seven Phases," an art piece by James Jean. It is followed by another art piece named "Garden," which was inspired by the lyrics – "A flower resembling you that bloomed in the garden of loneliness" from the song "The Truth Untold."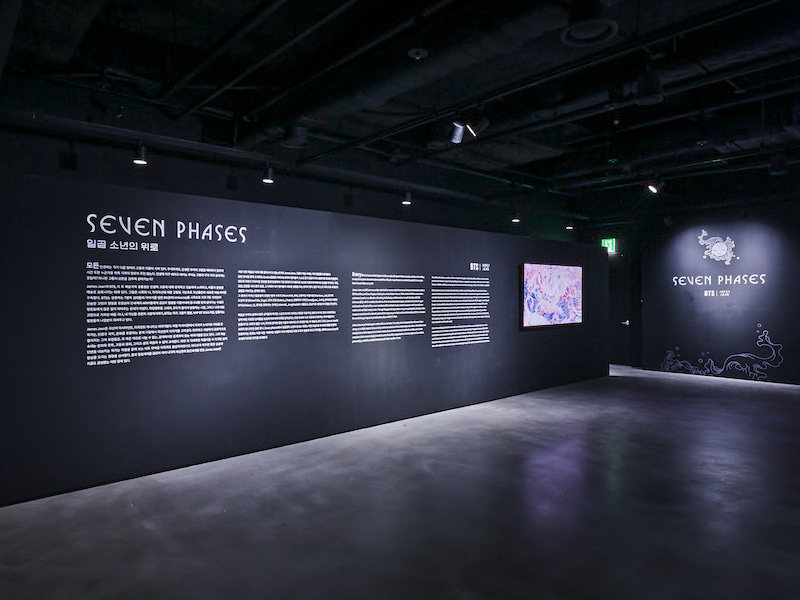 Resonance
The "Resonance" section is a soundproof space allowing us to immerse ourselves into surrounding music and sound. It is meant to help us to appreciate the power and meaning of music by experiencing in a completely silent atmosphere with just the sound of our own breathing. The two-hour tour ends with a ten-minute interview video of artists called "Music is My Life." They talk about their stories, music perspectives, and a message on the wall, "Imagine A World Without Music!"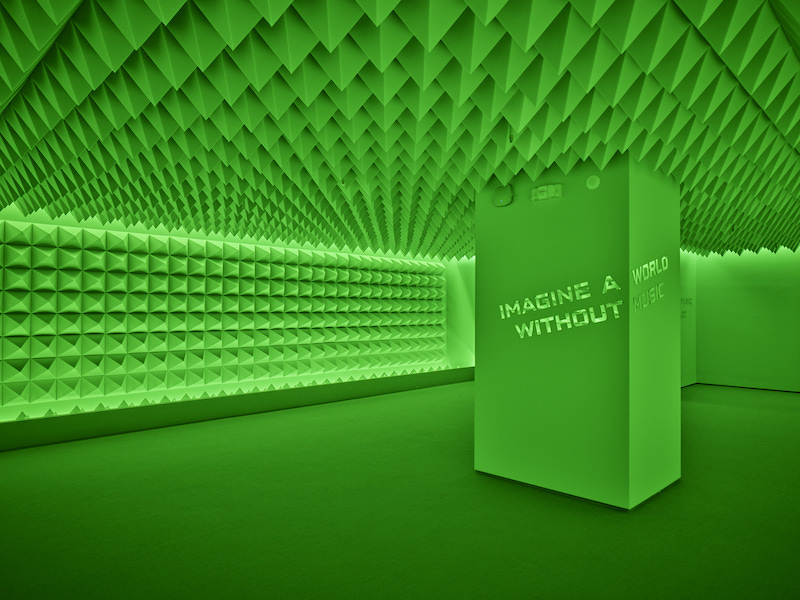 This exhibit allows us to enjoy music with a wider sense and density, serving as a paradise for BTS fans, TOMORROW X TOGETHER, ENHYPEN, SEVENTEEN, and many more. It provides the visitors a closer look into how artists under HYBE Labels create and perform their music.
Fans can use their full senses to experience the communication, inspiration, and resonate through this project. It teaches us that music has grown and brought us together. Any number of hours tour will feel short when it comes to exploring the wonderful space of HYBE Insight. Visiting HYBE Insight is highly recommended for all K-pop fans and thosewho wish to dive into the world of K-Pop.
All You Need To Look Forward To When You Can Visit Seoul and HYBE Insight, the K-Pop Museum:
It is located in the heart of Seoul.
Your tour guides are the prerecorded voices of you favorites, BTS boys!
There are four amazing sections to explore.
It's not just about BTS! There're displays about other artists from HYBE label as well.
A Few Things to Keep In Mind:
Ticket costs KRW 22,000 (~USD 20) and Photo Ticket is KRW 25,000 (~USD 23)
Opens from Tuesday to Sunday (Monday closed) and is open on all public holidays
Admission Time 11:00 am to 09:30 pm
Photography is only allowed using mobile camera. No DSRL, tripods, selfie sticks, flash.
Children under 14 are not admitted
Don't forget to check out these other South Korea travel posts:
5,768 total views, 8 views today