Let's explore the fantastic places in Busan where you can get the best Bingsu ever that continues to allure people not just in Korea but all over the world!
South Koreans anticipate its traditional dessert made with snow ice during the summer months. Bingsu, however, is different from any ordinary shaved ice cream. Bingsu bowls are prepared with sweet and cold shaved ice topped with condensed Milk and Syrup, Fruits, Red beans, Ingeolmi, Rice Cakes, Cereal Flakes, and much more. Over time plenty of franchises have adopted their own variations and tried out inventing their own ways of serving bingsu. The few most popular flavors of bingsu are Red Bean Bingsu, Chocolate Bingsu, Patbingsu (topped with sweetening azuki). Bingsu, in general, has continued to allure the young and young from heart, not just in Korea but also in Thailand and many other Asian countries. 
These sweet and cold treats have proved to be perfect for summer rescues. You will find Bingsu in many cafes in South Korea, but there are some places in Busan where Bingsu is world-famous! These cafes and restaurants have made Bingsu a celebrity of its own kind, attracting the locals as well as visitors from all around the world. Let's explore these fantastic places in Busan where you can get the best Bingsu ever! 
Bibibidang is a traditional tea house situated at Haeundae's artsy district. Besides its delicious delicacies, it is famous for its view overlooking a huge part of the Eastern Sea from the café's window itself. It serves a variety of traditional Korean desserts, but the must-try dish of its menu is the Sweet Pumpkin Bingsu. 
Jeongsan Patjip 
Daejeo 2-dong neighboring Gimhae International Airport is not just home to Gyeongbu Expressway and Honam Expressway Branch but also to little Jeongsan Patjip (red bean house), frequented by the local community and daily commuters. Once you visit this place in Busan, it keeps calling. 
The specialty of this place stems from the owner. The owner has 24 years of experience in Bingsu preparation. This comes from his 24 years of running a mill that makes him perfectly skilled for carrying on the red bean bingsu business. Earlier, he was an expert in mashing red beans and creating the tenderest, chewiest rice cakes accompanying a delicious bingsu treat.
The secret behind their magical bingsu is their organic originality. Fresh, home-grown red beans are boiled every day at the start of each day for Jeongsan Patjip's bingsu and danpatjuk. Milk is used to impart a soft and sweet aroma. Apart from that, a range of snacks is available, including hand-made sticky rice, bread, toast, cakes, and brownies. 
The next one feels like a commercial but be rest assured that Dala 100% Chocolate is a dessert café that is known to the locals and ranks as one of the best places to find good Bingsu in Busan. The specialty of this café is reflected in its name. It focuses on everything chocolate, rich and sweet chocolate.
Their 'Dinosaur Egg Bingsu' (공룡알빙수) comprises shaved ice and chocolate flakes and is also generously topped with chocolate syrup and ice cream scope. It is called Dinosaur Egg Bingsu because of its massive size. On the contrary to the café's expected choice of color, the bright pink exterior will help you spot the café fast in the area called Jeonpo.
The last café on the list is Sulbing which is an iconic dessert café specialized in Bingsu. You will find a wide range of Bingsu in good quality and unique style. From wonderful flavors, including strawberry cheesecake, mango, and traditional ijeolmi all are graciously garnished.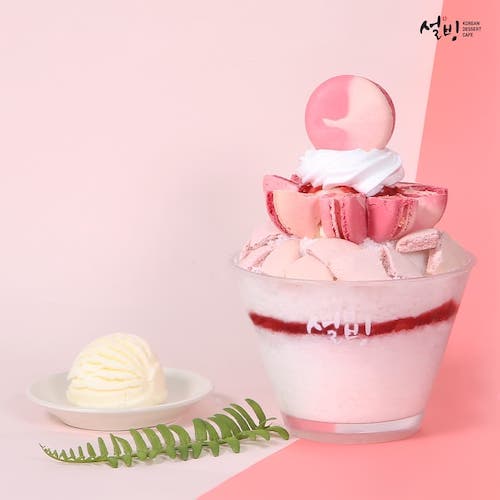 You will find Sulbing café franchises all over Busan, but the best one is said to be located in Millak. In Mallik, the café is placed on the eastern side of Gwangalli Beach. Just a few minutes' walk from the beach, you will come across Millak Hoe Center and Millak Waterside Park, where young Koreans assemble to eat. There is another beachside Sulbing on the main road at Haeundae.
5,846 total views, 1 views today