Korea is not just about the metropolitan cities like Seoul and Busan. You can have the time of your life in some of the best places in Korean countryside!
There's something about the countryside that makes you feel at peace. Maybe it's the fresh air or the sound of nature all around you. There's no doubt that spending time in rural areas can be incredibly relaxing and rejuvenating.
If you're visiting South Korea, it's possible that you didn't know there was more to the country than Seoul. Sure, Seoul is one of the world's oldest and largest cities, with half of South Korea's population living there, but it isn't the only amazing place to visit.
Why not take a trip to some of Korea's most beautiful locations if you're looking for a new environment? In this blog post, we'll look at 10 beautiful spots in the Korean countryside that are worth exploring!
Over 735 traditional Korean hanok dwellings may be found in Jeonju Hanok Village, located in Jeonju. This village has kept its historical charms, making it a must-visit destination for anyone who wants to feel the real vibes of a traditional Korean village. Hanoks has a unique roof style that is raised to the sky. The roof is split into two parts, known as anchae and sarangchae. The women's section is called anchae, while the men's area is known as sarangchae.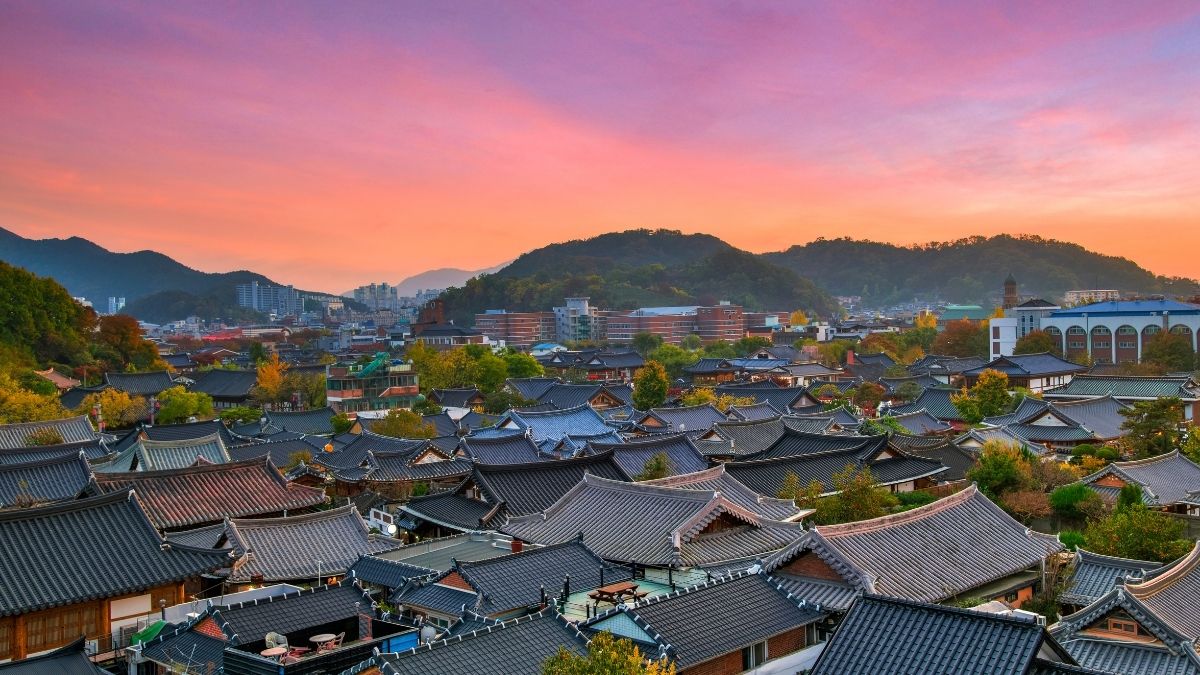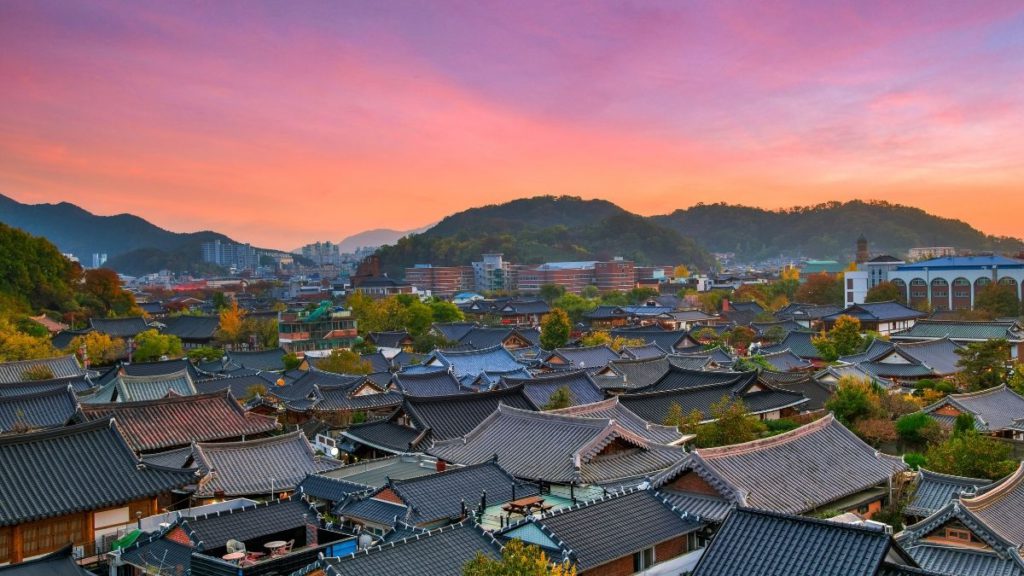 You can go shopping in Gaeksa or visit additional sights in Jeonju, such as Jaman Mural Village and Deokjin Park, if you're bored with hanoks and traditional cultural travel. You may want to try paragliding in Jeonju if you're an avid extreme sports fan.
Another city where you may unwind amid the bustle of a metropolis environment is Andong. This metropolis is recognized for its calm atmosphere and preservation of Korean customs, making it ideal for people looking to find inner peace while also gaining some folk cultural knowledge. Andong is credited with the invention of Korea's most famous alcoholic beverage, Soju.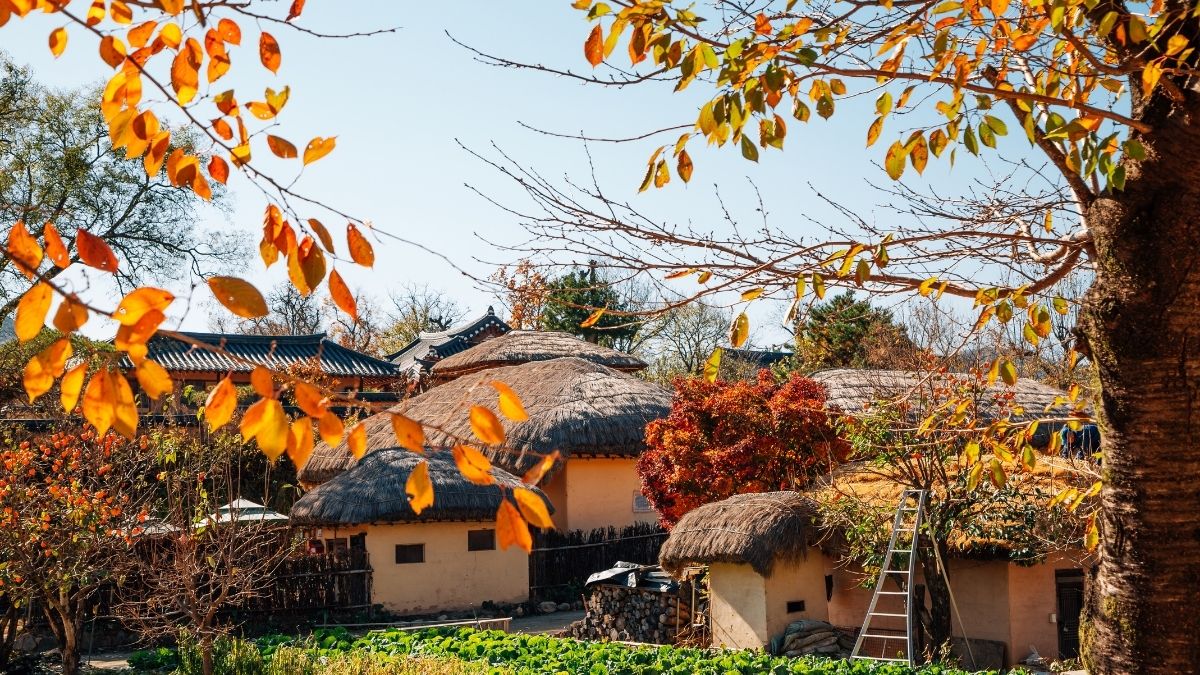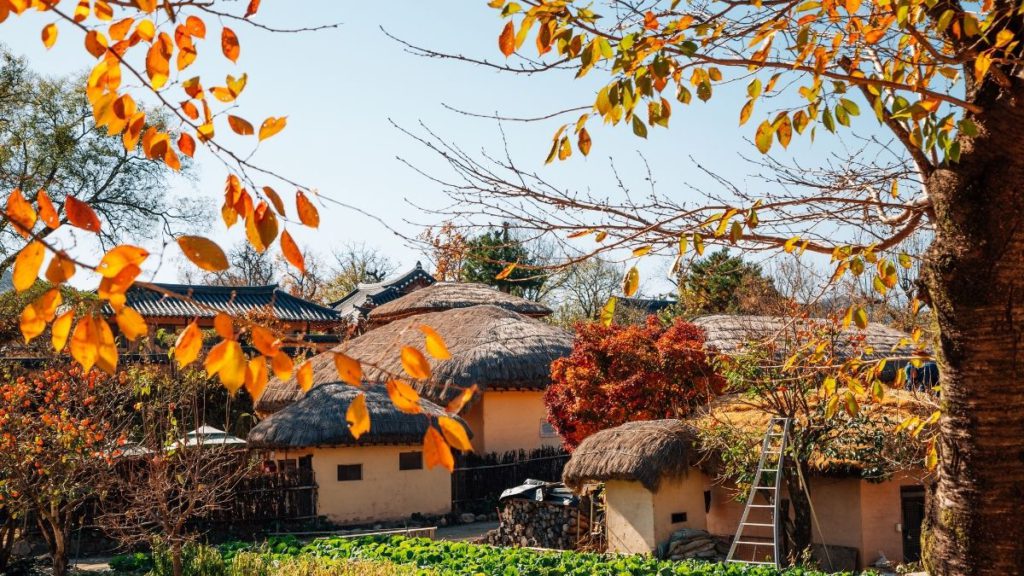 Andong is also well-known for its culinary arts, especially in cultural conservation. It is likewise recognized for its jjim-dak, a braised chicken marinated in soy sauce with vegetables and noodles.
The Mask Dance Festival in Andong is well-known throughout Korea. If you enjoy seeing Korean cultural performances, you should go during the event.
Damyang
Damyang County (Damyang-gun) is a county in Jeollanamdo that is recognized for its Bamboo Forest, which is a really fantastic and restful activity you can do while visiting South Korea. You may just wander around Juknokwon, among all the trees, for the whole day.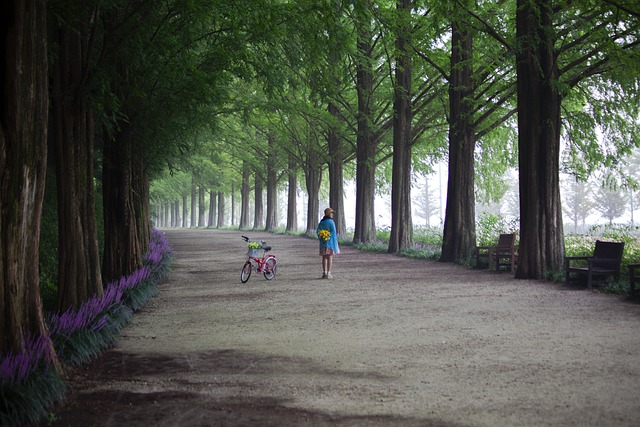 There's great hiking and beautiful scenery, an ancient fortress and a couple of temples, and delicious local cuisine. But its #1 claim to fame is its bamboo. It's also home to the famous Juknokwon bamboo garden, which is open all year; the bamboo museum; and a bamboo festival in May.
Pick up a scoop of their delicious Bamboo Nutella ice cream while taking a stroll around Damyang's lovely Bamboo forest. Lose yourself in the wilderness and discover inner calm in the Korean countryside.
Gyeongju is a city you should visit more than once in your life. There are many places to see in this city, like Gyeongju Gyochon Traditional Village, Anapji pond, Bulguksa Temple, and Cheomseongdae.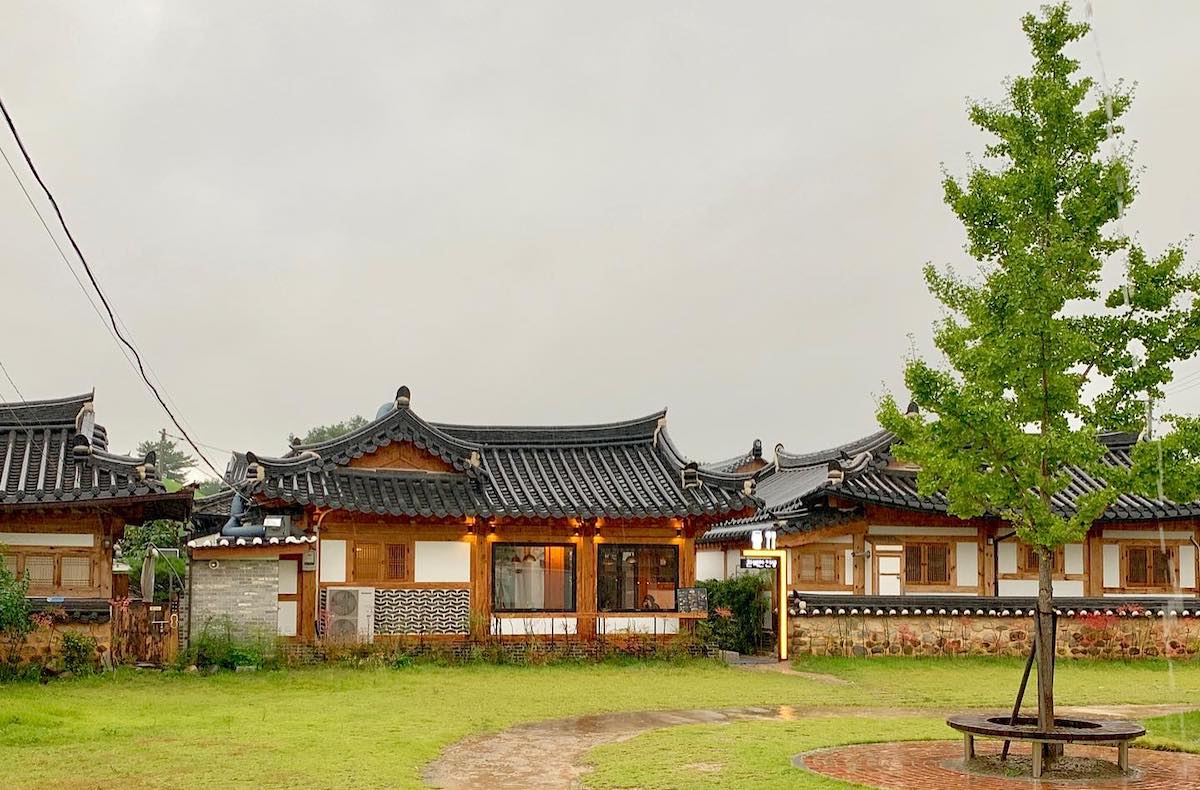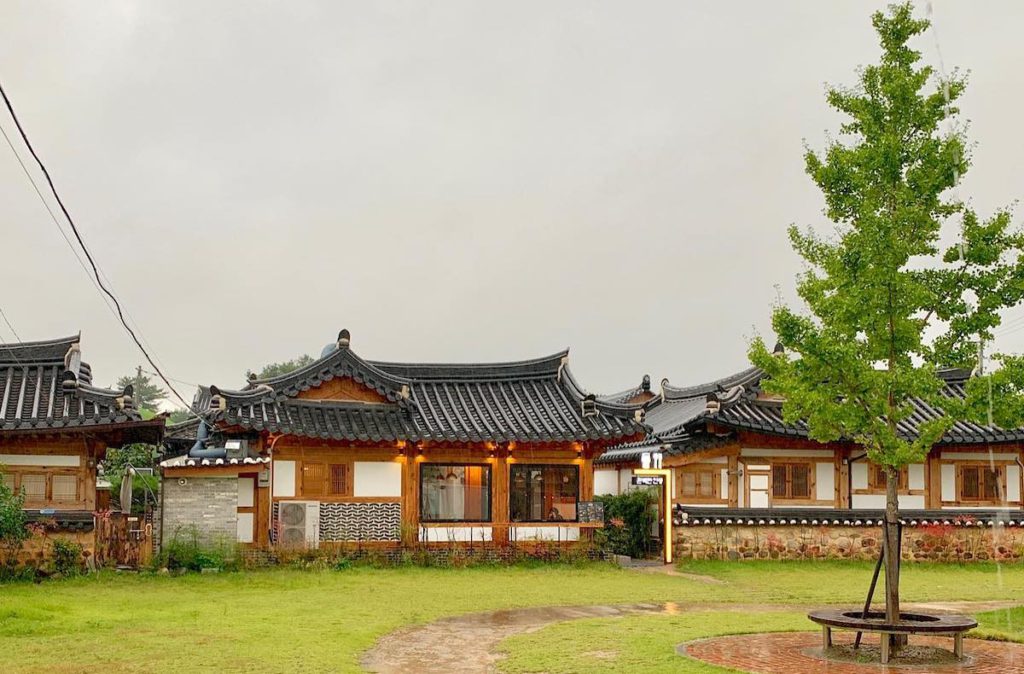 One of the finest cherry blossom locations in Gyeongju is Bomun Pavillion, which is so romantic that you don't want to miss it while touring around Gyeongju.
Jinhae
Jinhae-gu is a district in Changwon City known for its cherry blossom festival, which takes place every year in the spring. This is the most beautiful cherry blossom tourist area in South Korea. Jinhae. Suppose you happen to be in Jinhae during this popular celebration. In that case, it's a breathtaking experience with fireworks, a procession, and the opportunity to go on many hikes to see the gorgeous scenery.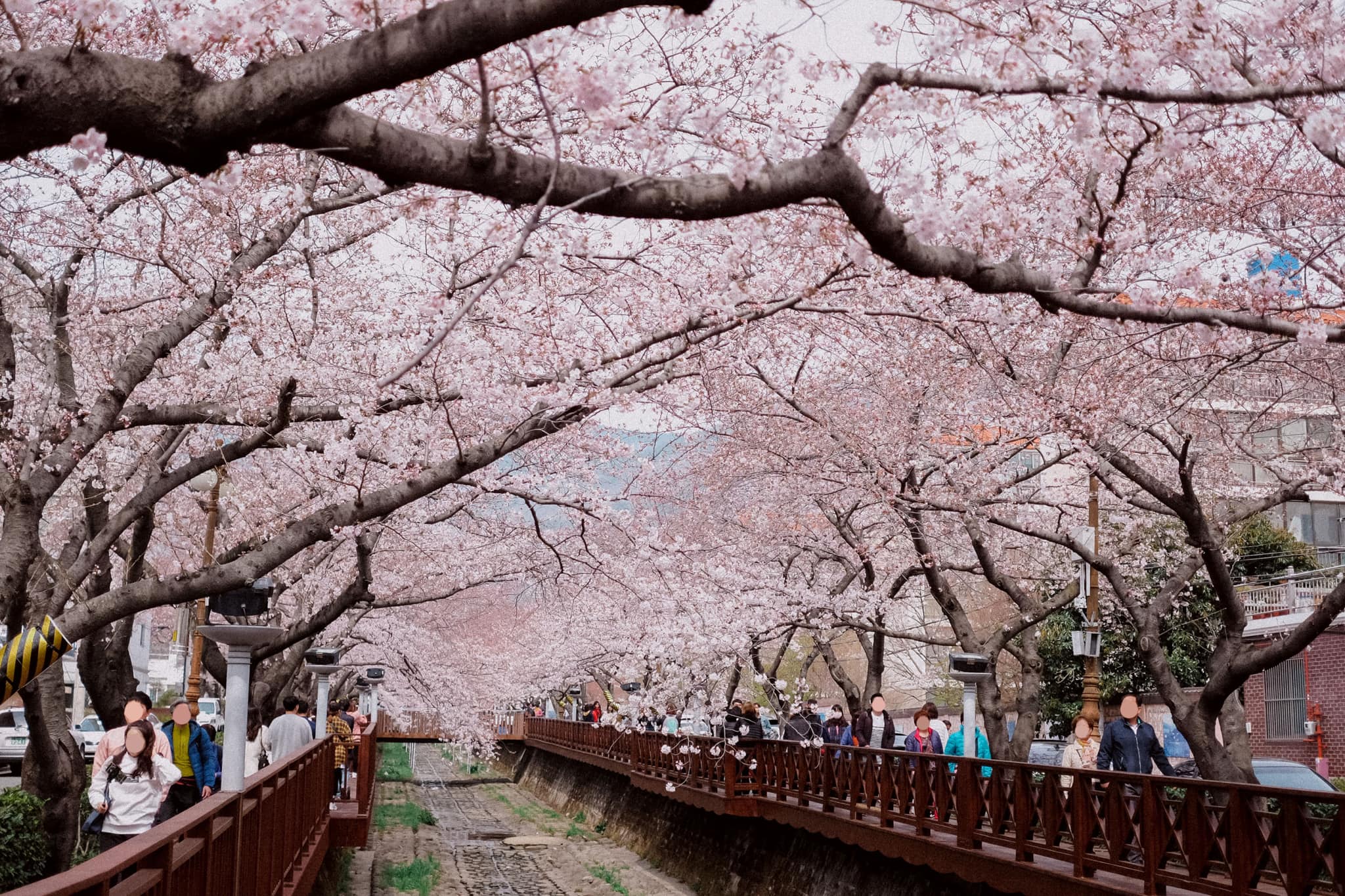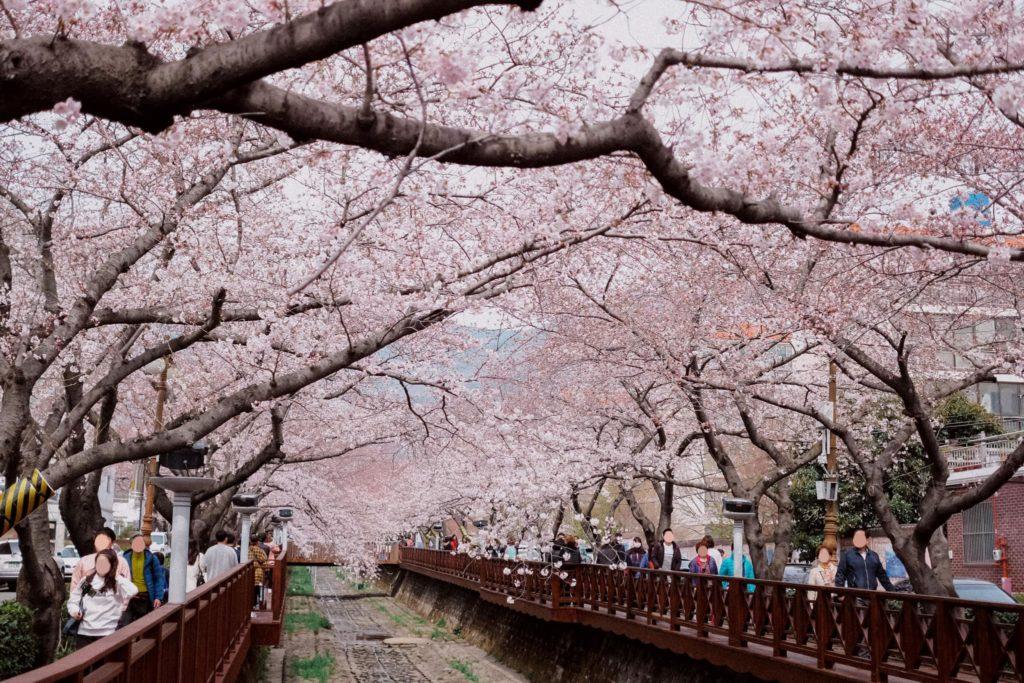 Nonsan
Nonsan is a city in Chungcheongnam-do, South Korea. It was originally a small garden with a beautiful view. While this city doesn't have as many tourist attractions as other cities in South Korea, it has been featured in some popular Korean dramas, such as Mr. Sunshine and Our Beloved Summer.
Orbit Natural Recreation Forest is a little-known gem in Nonsan with a beautiful isolated wooden house reflected in a privately owned lake.
Sunshine Studio is a great place to visit in Nonsan. It's a quiet place that you can enjoy during any season. If you're looking for some Korean vintage vibes, this is the place to go.
Seonjaedo Island
The island of Seonjaedo, in Incheon, provides a feeling of "Bali" or "Jeju" without requiring you to travel to Jeju. The name Seonjae-do means "Fairy Island." This is an island that can only be reached at low tide through a sandy passage that joins it. The island of Seonjaedo connects Daebudo and Yeongheungdo Islands, making it a bridge isle. It's ideal for a short getaway to enjoy the beach and watch the sunset.
Seosan
Seosan is on the west coast of South Korea. With other cities, it shares Cheonsum Bay with one of South Korea's most famous bird migration staging areas. The city government built a theme park, Seosan Birdland, where you can see models of migratory birds and learn some information about them. You can also visit Ganwolam, a hidden treasure in Seosan, at low tide; it is connected to the land. But at high tide, it looks like an isolated island.
Gurye
Gurye is a province in Jeollanam-do, and it's a small county with beautiful agricultural regions wedged between Jirisan and the Seomjin River. During the early spring Gurye Sansuyu festival, you may also visit this Korean countryside location to experience a rural atmosphere overflowing with yellow color trees.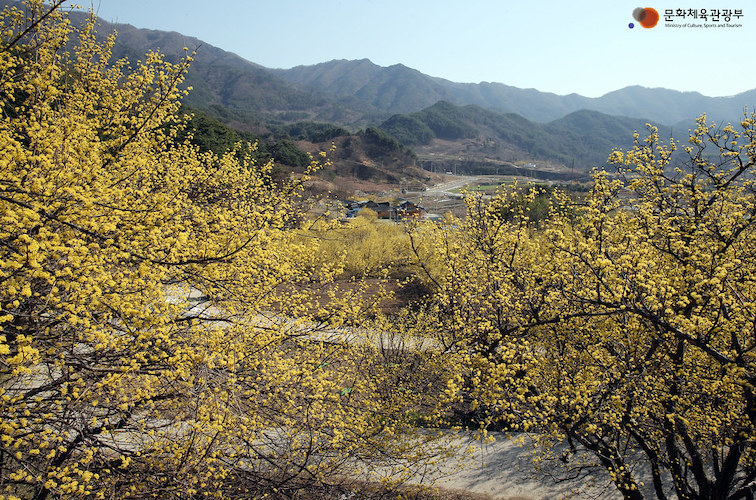 Boseong
Green tea plants and plantations are plentiful in Boseong County, located in South Jeolla Province. Tea has been cultivated here since the 300s BC, and the vast majority of the production is still carried out using traditional and organic processes. There is more to do here than just looking at the plantation. You can visit the museum and try their famous green tea ice cream. Or you could go to one of the pretty green tea cafes.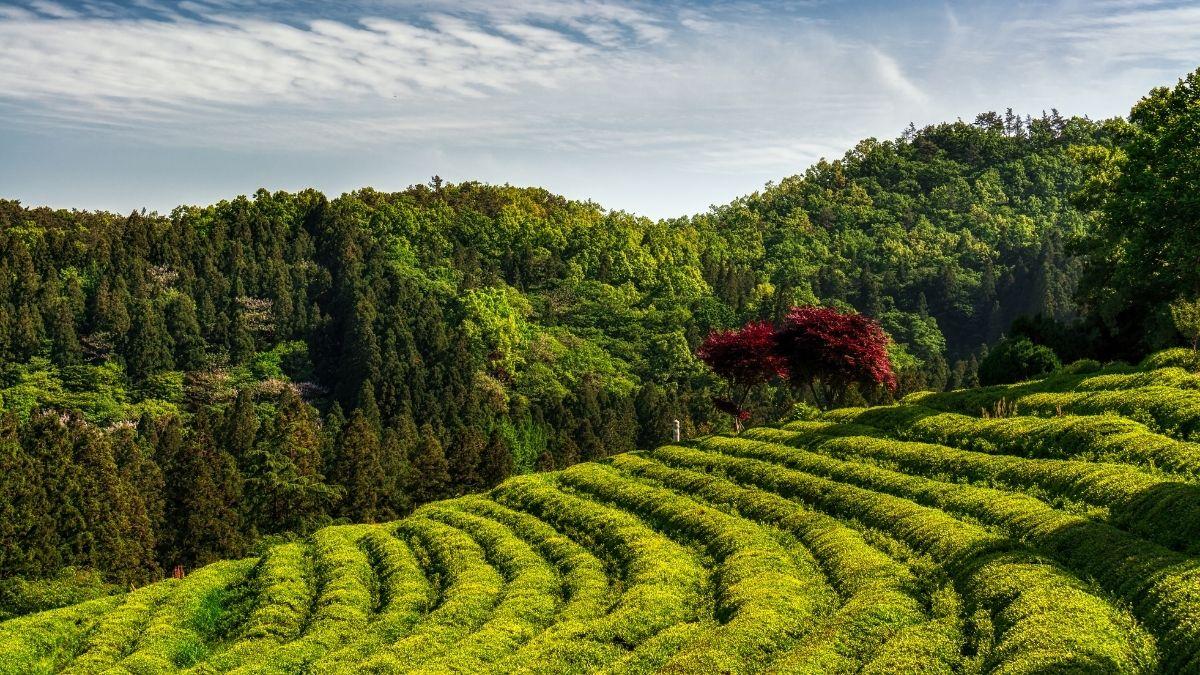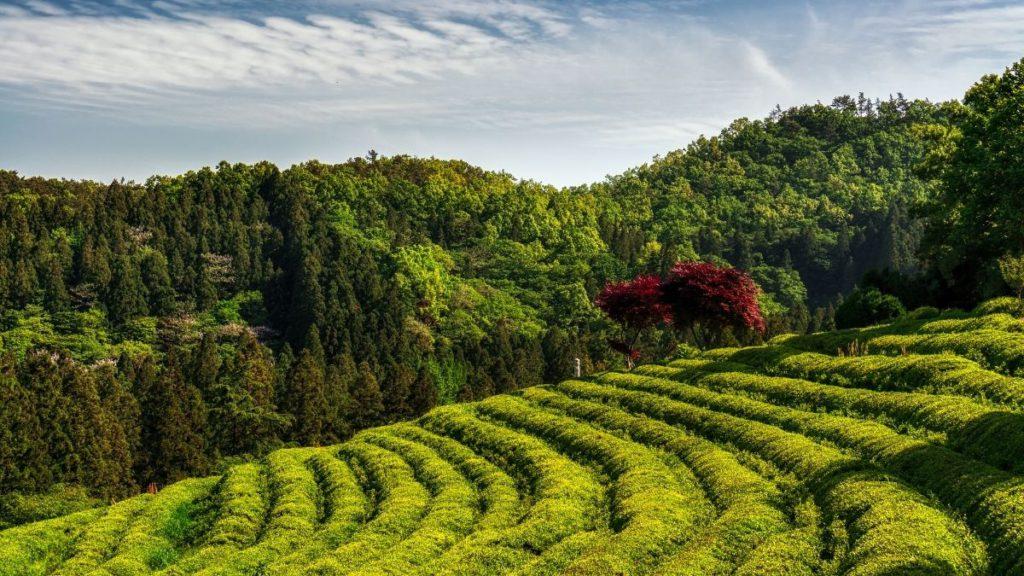 Conclusion
These are some of the most stunning locales in Korea that you'll adore. Every location has its unique appeal, and everyone will find something to enjoy. Therefore, add these Korean countryside locations to your itinerary if you're looking for a peaceful retreat or a thrilling adventure!
14,738 total views, 7 views today