If you're planning a trip to South Korea this November, and you're eager to explore the thriving world of startups and innovation, don't miss out on "COMEUP 2023." Hosted by the South Korea Ministry of SMEs and Startups in collaboration with the Korea Startup Forum, COMEUP 2023 is your ticket to a global startup festival that's set to transform your travel experience. Mark your calendars for this spectacular event happening from November 8 to 10 at the iconic Dongdaemun Design Plaza (DDP) in Seoul.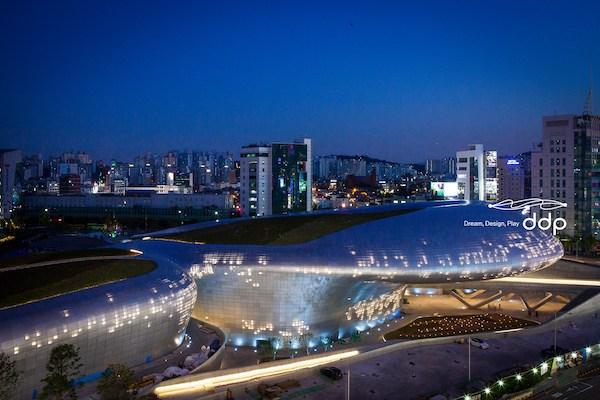 A Global Confluence of Innovation
As COMEUP 2023 celebrates its 5th anniversary, it promises to be an event that transcends geographical boundaries, opening exciting avenues for both travelers and innovative businesses. Since its inception in 2019, COMEUP has evolved into a global startup extravaganza that unites South Korea's vibrant startup ecosystem with a worldwide audience. This year, the event is going bigger and better, attracting innovative startups, visionary investors, and entrepreneurial leaders from 29 countries. It's a testament to COMEUP's growing global significance, and an opportunity you won't want to miss.
Minister LEE Young of the Ministry of SMEs and Startups has underscored, "The world has entered the 'digital era of exploration,' where competition knows no borders. In this new era, the role of startups, with their flexibility, speed, and digital technology, is paramount." She anticipates that COMEUP 2023 will facilitate interactions between Korean startups and the global community, fostering international engagement.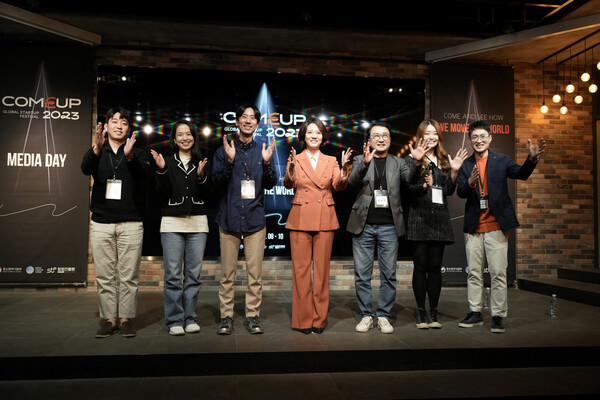 Unlocking New Horizons
Here's what you can anticipate:
Global Community Zone: This dedicated zone is the result of COMEUP's active outreach to global startup communities. Delegates from all over the world, including the United States, France, Germany, Switzerland, and more, will gather here. It's a hub for investment attraction, with investment attraction pitches and conferences. As a traveler, you can explore business opportunities while experiencing different cultures.
Global CVC Conference: If you're interested in the investment world, the "Global CVC Conference" is an excellent chance to understand the dynamics of venture capital. Over 160 venture capitalists (VCs) will participate. You can learn about investment opportunities and the global market while enjoying your travel adventure.
Meet the Budding Entrepreneurs: At COMEUP 2023, you'll have the chance to meet the next generation of innovative entrepreneurs. The event features the "COMEUP Stars" initiative, which is dedicated to discovering and nurturing startups with the potential to become the next unicorns in the world of entrepreneurship. Whether you're an aspiring entrepreneur or simply curious about the latest innovations, this is an excellent opportunity to connect with innovative minds and witness groundbreaking ideas.
Experience the Future of Innovation: COMEUP 2023 is celebrating a milestone – the 20th anniversary of the Open Innovation Concept. This celebration takes center stage on the second day of the event, November 9, aptly named "Open Innovation Day." COMEUP 2023 will transport you into the world of successful collaborations. Over 20 global companies, including tech giants like NVIDIA, innovative pioneers such as Dassault Systèmes, automotive industry leaders like Hyundai Motor Company and BMW, and tech innovators like Naver Cloud, will come together to present their collaboration models. It's a vision of the future, where startups and established corporations coexist, innovate, and thrive together. "Open Innovation Day" at COMEUP 2023 is not just an event for business enthusiasts; it's an exploration of innovation's role in shaping the future.
Inspiration and Networking: The conference sessions featuring renowned personalities from the world of startups and entrepreneurship are a source of inspiration. It's an excellent opportunity for travelers looking to meet influential figures and gain valuable insights.
The conference's keynote speaker, Zior Park, is a K-Pop musician and an influential figure. Zior Park is also an entrepreneur and the founder and CEO of the lifestyle brand SYNDROMEZ. Zior Park's innovative approaches and creative thinking make him an invaluable source of inspiration for startups looking to push their limits.
COMEUP 2023 will host approximately 60 global speakers, including industry leaders, entrepreneurs, and innovators. One of the keynote speakers is Mahdi Shariff, the founder of Humble, a data-based deep learning platform, angel investor, co-founder of Stealth, and a 2017 Forbes 30 Under 30 Asia honoree.
Notably, you'll have the opportunity to hear from the UAE Minister of Economy and the Saudi Arabian Minister of SMEs and Startups. They'll provide a firsthand account of the startup and venture ecosystem in the Middle East, offering a unique and insightful look into the region's entrepreneurial landscape.
COMEUP 2023 is not just an event; it's a glimpse into the future of innovation. With a focus on technology, entrepreneurship, and collaboration, this festival is a melting pot of ideas and creativity. Whether you're a tech enthusiast, a traveler seeking unique experiences, or someone looking to be inspired by the innovative spirit of South Korea, COMEUP 2023 offers a platform to experience the latest trends and groundbreaking innovations.
For more details and registration, please visit the official website: COMEUP2023 Website
For inquiries, please contact: Doyeon Kang +82-2-6211-9400
Hosted/Organized/Cooperated by: Ministry of SMEs and Startups & Korea Startup Forum
Also Read,
315 total views, 7 views today