The "Nintendo POP-UP STORE in SEOUL" is set to open for a limited time. This unique store is an extension of the "Nintendo TOKYO/OSAKA," Nintendo's flagship store in Japan. It features a range of exclusive products from popular franchises such as "Super Mario," "Animal Crossing," "The Legend of Zelda," and "Splatoon." Additionally, customers can find everything from themed original merchandise to the Nintendo Switch console and games.
Nintendo POP-UP STORE in SEOUL
Nintendo is opening the "Nintendo POP-UP STORE in SEOUL," an exciting temporary retail experience for fans, from October 20 to November 26, 2023. Located in the bustling Yongsan I'Park Mall, specifically at the I'Park Mall Living Park, 55 Hangang-daero 23-gil, Yongsan-gu, Seoul, this pop-up store promises to be a unique destination for enthusiasts and casual fans alike
The store boasts a special selection of items that were previously only available at "Nintendo TOKYO/OSAKA." This includes unique merchandise showcasing characters like Mario, Inkling from "Splatoon," Yeoul and his fellow villagers from "Animal Crossing," and Link from "The Legend of Zelda," among others. The items transcend typical gaming merchandise, featuring detailed illustrations and designs of beloved Nintendo characters.
Special Event: "Super Mario Bros. Wonder" Launch
On the store's opening day, October 20, the all-new "Super Mario Bros. Wonder" for the Nintendo Switch is unveiled. During this event, purchasers of this new adventure at the POP-UP STORE will enjoy exclusive benefits.
Sticker Giveaway Event at the "Nintendo POP-UP STORE in SEOUL"
Participants with a Nintendo or SNS account can join a special event. By posting on social platforms like Instagram, Twitter, or Facebook with the hashtag #Nintendo_POPUP_in_SEOUL and following in-store instructions to check in with a Nintendo Account QR code, participants can receive one of 18 different stickers.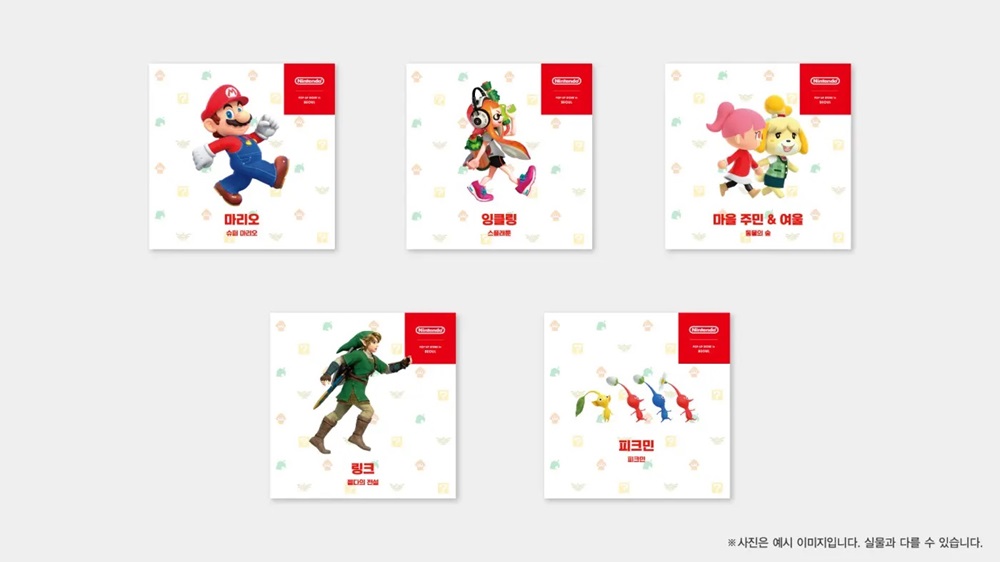 To participate, you must be at least 18 years old and possess a Nintendo account. The store allows each person one QR check-in per day.
Entry Details
Access to the POP-UP STORE is regulated through advance and on-site reservations. Advance reservations are based on a first-come, first-served system through the Naver reservation platform. Nevertheless, Visitors can make on-site reservations using a tablet PC at the store's entrance on the same day of their visit. Keep in mind that the store limits the number of people allowed entry each day.
Event Location Details
Duration: October 20 – November 26, 2023
Location: I'Park Mall Living Park, 55 Hangang-daero 23-gil, Yongsan-gu, Seoul
Managed by: Daewon Media
From picturesque landscapes to hidden gems and cultural adventures, follow KoreaTravelPost's Twitter, Facebook, Instagram, LinkedIn, and Flipboard for a thrilling journey through the heart of Korea
Related Posts
339 total views, 7 views today