Before you travel to South Korea, here is some travel news to help you sort out your plans. And this will ensure that you will certainly not miss out on anything exciting while enjoying and exploring the beautiful cities of Korea!
Travel News in South Korea
Free Admission to Temples in Korea located in National Parks
Temples inside national parks will not charge any entry fee, as per the Cultural Heritage Protection Act amendment. The government will financially support 65 such temples so that tourists can enjoy their magnificence freely. It includes temples such as Haeinsa Temple, Seokguram Grotto, and Bulguksa Temple.
Not all Buddhist temples in Korea are included in this list, so make sure you check the detailed list before planning your trip to South Korea.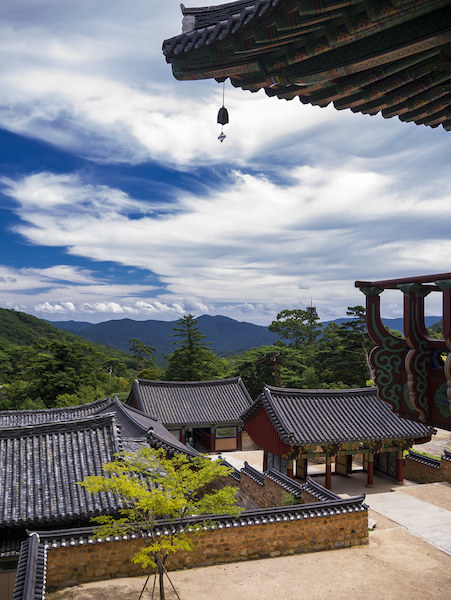 The Lotus Lantern Festival, Yeon Deung Hoe
The traditional festival will start today and until May 21, 2023. Celebrated since 1,200 years ago, the Lotus Lantern Festival will have multiple events spread over three days.
Buddhist Cheer Rally (EoulimMadang) – May 20, 16:30 – 18:00 KST @ Dongguk University Stadium
Lantern Parade – May 20, 19:00 – 21:30 KST @ Jongno Street
Daedong Hanmadang (post-parade celebration) – May 20, 21:30 – 23:00 KST @ Jonggak Intersection
Cultural Performances – May 21, 12:00 – 18:00 KST @ road in front of Jogyesa Temple
You can check the website for more details about the event: http://www.llf.or.kr/eng/
Yanolja Cloud acquires Israel-based Go Global Travel
Yanolja Cloud, a global provider of AI-based SaaS solutions, from South Korea, for the hospitality and leisure industries, has acquired a B2B travel technology company based in Israel, Go Global Travel. This acquisition is a significant move by Yanolja Cloud as it looks to expand its global reach and offer its customers a wider range of travel products and services.
Yanolja strengthens its global presence with the acquisition of Israeli company Go Global Travel https://t.co/sfipppwa1a #Koreatech #Technews

— koreatechdesk (@koreatechdesk) May 15, 2023
Go Global Travel has a strong presence in the North American and European markets, and its distribution network of over 20,000 client partners will give Yanolja Cloud a significant boost in these regions. Additionally, Go Global Travel's inventory of more than 1 million hotels and other travel products from 200 countries will allow Yanolja Cloud to offer its customers a wider range of options when planning their trips.
Overall, this acquisition is a major step forward for Yanolja Cloud as it looks to become a leading provider of travel solutions worldwide. With Go Global Travel's expertise and resources, Yanolja Cloud is well-positioned to succeed in the future.
Related Posts
886 total views, 5 views today