Enjoy shopping in Seoul's college town, Sinchon, and find some exclusive deals and unique things to take back as a souvenir of your vacation in South Korea!
South Korean vacations are not complete without some shopping. And why not? There are so many shopping centers dispersed all across the country. However, today Sinchon will be the center of our attention. Sinchon is referred to as the college town of Seoul since it is home to several renowned universities, including Ewha Women's University, Yonsei University, Hongik University, and Sogang University.
After making appearances in various Korean dramas, including Weightlifting Fairy Kim Bok-joo, this location gained enormous fame. However, the significance of Sinchon goes beyond as it happens to be one of the most popular shopping hotspots in South Korea.
If you want to experience the modern Korean youth culture as well as shop per the latest fashion styles in Korea, Sinchon is a must-visit destination for you when visiting Seoul.
Here's our guide to shopping in Sinchon.
Hyundai Department Store
Sinchon, the hub for university students, has several departmental stores and outlets for shopping. The Hyundai Department Store, however, appears to be the most well-liked of all of them. Although not very large, the mall is clean and well maintained. It has a fantastic collection of stores and also houses some of the most fashionable brands like Uniqlo, Giordano, 8 seconds, etc. So, if you are looking for trendy, youthful clothing, this shopping complex is ideal for you.
The prices may be expensive, but given the high brands, it is worth it for the brand lovers. However, these brands periodically give promotional deals to attract a crowd, so if you are lucky or time your visit accordingly, you may be able to take advantage of these offers and receive significant savings on your favorite trendy clothing.
You will also get fun shops, cosmetic items as well as restaurants inside. Its proximity to the Sinchon subway station is a huge bonus for those traveling from a distance.
The shopping mall operates all day from 10.30 am until 10 pm.
Sinchon Store U-Plex is another popular shopping complex in the area. It has several shops inside, so whether you are looking to buy the most trendy clothes or simply want comfy ones, you will have a wide range of options to select from.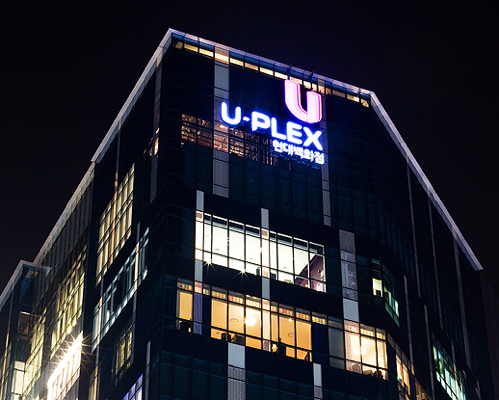 However, shopping becomes quite tricky when it gets hectic and crowded. So, it is best to avoid the weekends and the peak shopping hours.
The complex operates every week between 10.30 am and 9 pm. 1 pm to 2 pm might be a good time for you to beat the crowds.
Artbox
Artbox ought to be your go-to stop if you want to buy stationery. Here, you will find various daily-use sketching and study materials. Although these items take up most of the store, it also has many other items available, including postcards, travel accessories, passport covers, household goods, electric gadgets, and cosmetics.
You are welcome to bring your children with you when shopping here because the store also has an excellent selection of toys and sweets upstairs.
Overall, the shop is tidy, well-kept, and has a pleasing aesthetic. Although the prices may seem high to some, most of you won't think the few additional bucks were a waste because of the high quality of the goods.
The store is open all day from 11.30 am to 11 pm.
No Brand is a supermarket famous for grocery shopping in Sinchon. This is a chain, and the Sinchon branch has a decent collection of both domestic and foreign items. Fresh produce and frozen goods are also available here. However, besides groceries, you will also get all the other things you usually find in a supermarket, starting from household appliances, apparel, wine, disposable dishes and bowls, hygiene products, different toiletries and many more.
The rates are cheaper than in other areas. They usually save money on packaging by keeping them simple but do not compromise on the quality. So, if you are looking to buy food items and other goods at inexpensive rates, No Brand will be an excellent choice for you.
The supermarket is open throughout the week from 10 am to 10 pm.
Happy shopping!
Related Posts
4,409 total views, 3 views today