The Seoul Metropolitan Government offers free Wi-Fi on nearly all city buses, including the small green local district buses. This is great for tourists, who can now stay connected while exploring the city. Free Wi-Fi on buses greatly benefits both Seoul residents and visitors. It allows passengers to stay connected while on the go, whether checking email, browsing the web, or streaming music.
Nearly all 1,499 buses across 235 district routes in Seoul offer free Wi-Fi. Approximately 6,000 intra-city buses connecting Seoul with neighboring cities are also connected.
How to Connect to Public Wi-Fi in Seoul?
Users can access the Wi-Fi service in two ways: PublicWiFi@Seoul for open access and PublicWiFiSecure@Seoul for secure connections. The secure mode on district buses uses "seoul" as the ID and password; on intra-city buses, it's "wifi."
However, given its public nature, the city recommends not using this network for transactions requiring personal or financial information.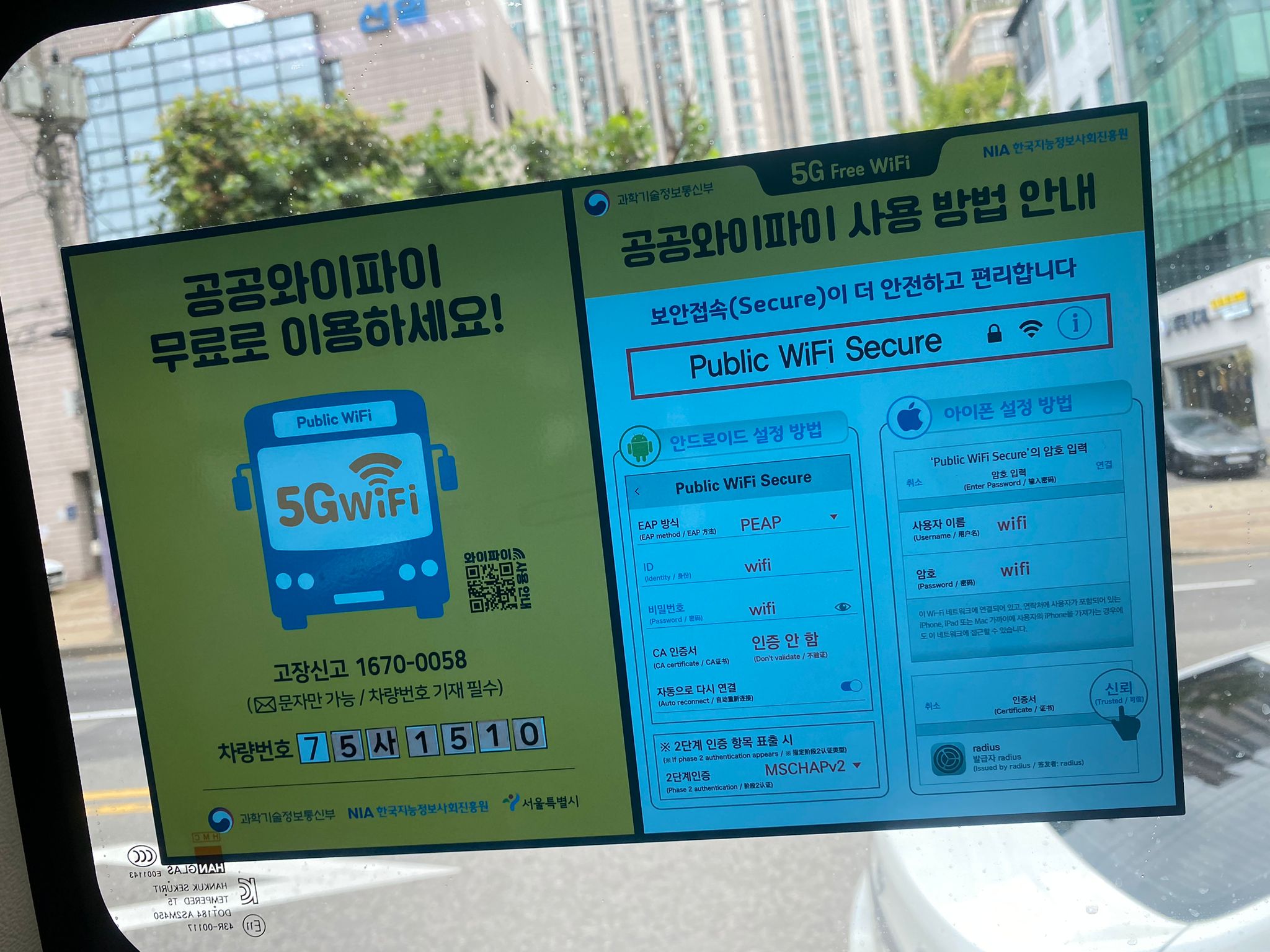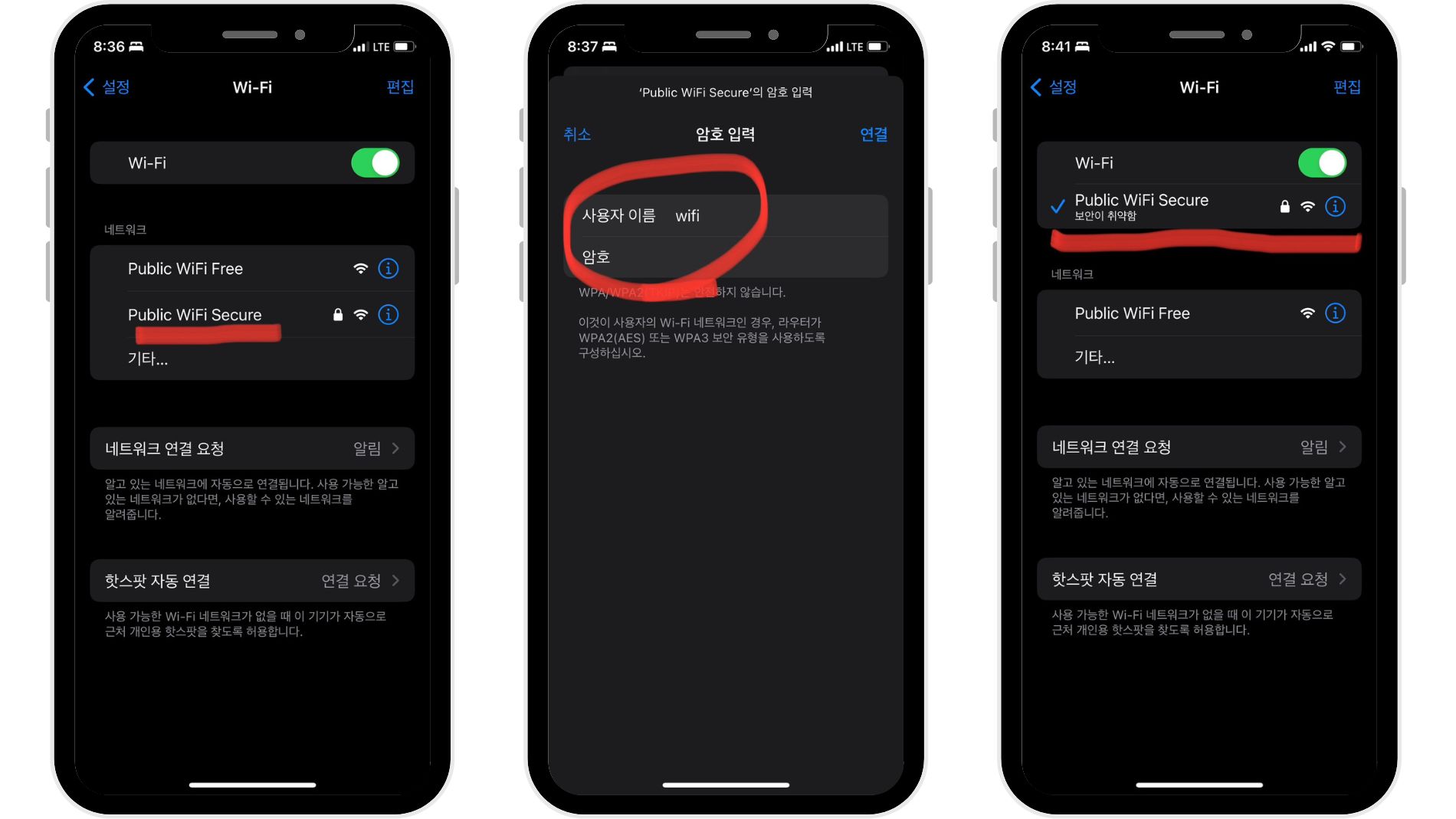 Benefits of Free WiFi
Here are some of the benefits of the free Wi-Fi on buses in Seoul:
Convenience: Tourists can stay connected while on the go without worrying about using their data plan.
Plan their trips: Tourists can use the Wi-Fi to look up information about attractions, restaurants, and transportation options. They can also use it to check the weather forecast and traffic conditions.
Stay connected with loved ones: Tourists can check emails, send texts, and make calls using the Wi-Fi. This is a great way to stay in touch with family and friends back home.
Stay entertained: Tourists can use the Wi-Fi to watch movies, listen to music, or play games. This can help to pass the time on long bus rides.
Learn more about Seoul: Tourists can use the Wi-Fi to access news articles, blog posts, and other information about Seoul. This can help them to learn more about the city's history, culture, and attractions.
Overall, the free Wi-Fi on buses in Seoul is a great benefit for tourists. It makes it easy to stay connected, informed, and entertained while exploring the city.
Tips for using the free Wi-Fi on buses in Seoul
Be aware of your data usage. The Wi-Fi is only available for up to 30 minutes per session.
If you use Wi-Fi to stream videos or music, use a data compression app to reduce your data usage.
Use a secure connection if you use Wi-Fi to access sensitive information, such as your bank account or credit card information.
With these tips in mind, you can enjoy the free Wi-Fi on buses in Seoul and make the most of your trip to the city.
Related Posts
92 total views, 7 views today