One look at En-Rogel Cafe (에느로겔) will bring back all the Alice in Wonderland memories! This giant turquoise teapot-shaped teahouse in Korean countryside will certainly make you believe that whimsical dreams do come true!
Even from a distance, you can see larger-than-life spout, lid, and handle of the teapot. Next to the teapot sits a teacup with a size proportional to the teapot. The teacup serves as a restroom while teapot is the main cafe building.
En-Rogel Cafe's Architecture
The cafe is the architectural masterpiece of Donghee Lim, an artist who specializes in steel sculpting. You can see his brilliance in all the quirky sculptures and pieces in the surrounding yard of the cafe. You will see everything, ranging from T-Rex skull to a giant foot sculpture.
Amongst all the other pieces, En-Rogel Cafe or the teapot cafe is his magnum opus. The structure was built on-site as he wanted it to be so large! Lim started working on it in 2003 and the cafe has been open since 2006.
And although the cafe is open, it is still a work in progress as new unique features are being added all the time!
How To Reach En-Rogel Cafe
Although reaching the En-Rogel Cafe is not as easy as other cafes in Korea, it is still worth a visit! The cafe is located in the Korean countryside, somewhere in between Naejangsan and Damyang.
As it is quite far apart from the hubbub of cities, the best way to reach the En-Rogel Cafe is by taking your own vehicle.
If you are coming from Gwangju, then you can take a cab and book KakaoTaxi on the return trip. Or if you are feeling adventurous, you can take the public transport that will include lots of changing buses and a little bit of walking.
From Seoul, its about 3.5 hours drive. Use Kakao Map app for navigation as it is hard to find on Naver Maps.
Inside the En-Rogel Cafe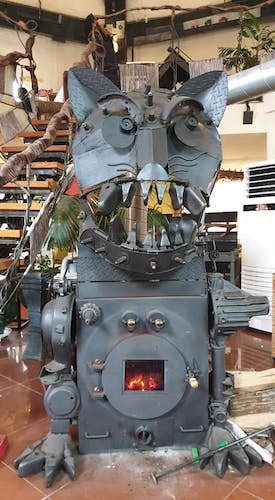 The cafe from the outside is whimsical, the interior is more steampunk fantastical. Everything inside the En-Rogel Cafe is like an art piece. What makes it different from most other art pieces that you would have come across is that is more funky and quirky rather than being feminine.
It looks like someone went ahead and raided the closest junkyard to create the most unique pieces. Altogether, the cafe has an eclectic interior.
For seating, there are plush couches for both large and small groups. You can listen to everything, from Elvis Presley to 90s ballads, adding on to the ambiance of the cafe.
Drinks & Food at En-Rogel
Like most other cafes and coffee shops in Korea, there is no food menu. They serve typical lattes, coffees, and smoothies. The menu is written in the native Korean script, Hangeul, but the drinks are quite easy to order.
Love unique themed cafes? Add En-Rogel Cafe to your South Korea bucket list!
Don't forget to check out these other South Korea travel posts:
Love it? Pin it!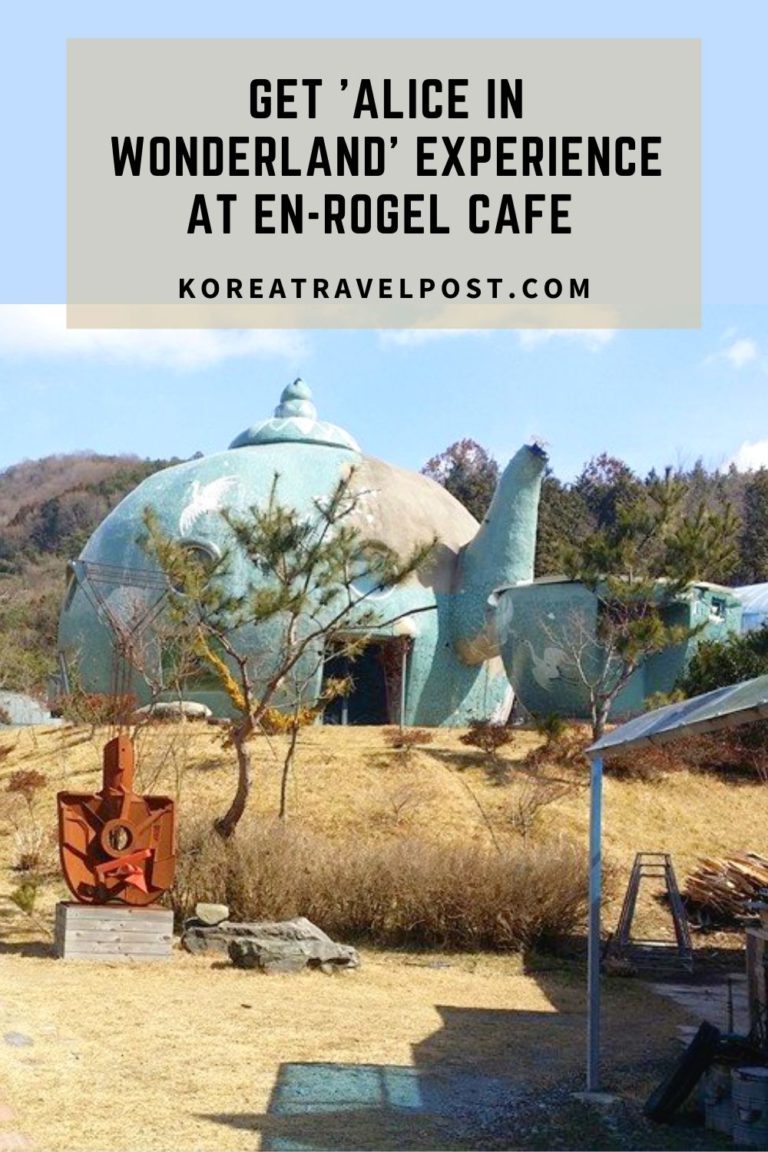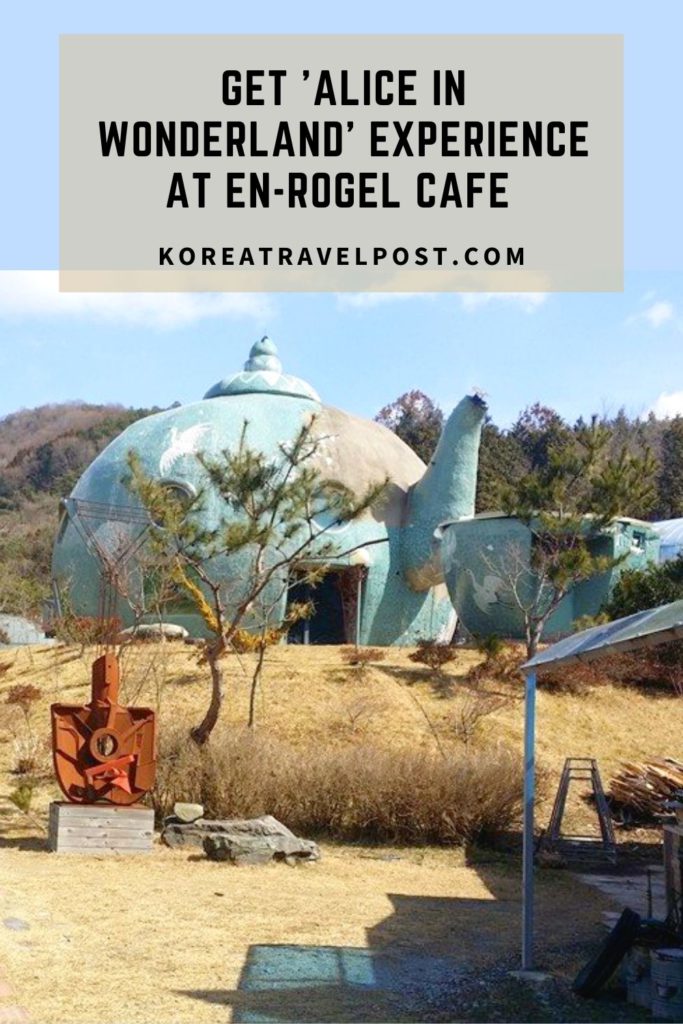 3,693 total views, 3 views today