Before you make travel plans to South Korea, here are some travel news that will help you hash out your plans. And this will ensure that you will certainly not miss out on anything exciting while in the beautiful cities of Korea!
Travel News in South Korea
COVID-19 Vaccine Tours
A South Korea travel agency, Healing Vacation, is rolling out 'COVID-19 vaccine tours' to the United States. Travelers will be able to get either Pfizer Inc.'s or Johnson & Johnson's Janssen vaccine in the States while on their vacation.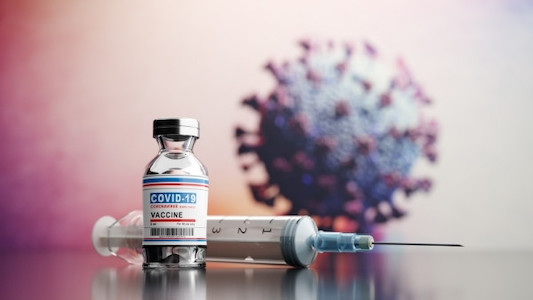 The tour agency specializes in the Americas. These tours will give travelers an option of getting one or two shots of the vaccine before returning to South Korea. Vaccinated travelers will be exempt from the mandatory 14-day quarantine upon return. The Pfizer vaccine tour is a 27-day travel package because of the gap between the two shots of vaccine. On the other hand, the Janssen vaccine is a 12-day package. In terms of cost, the Pfizer vaccine package costs 15 million won (US$13,000), while the Janssen package is 9 million won ($7,800).
These packages are getting mixed reactions as most seniors are already have vaccinations and the prices are exorbitant. Some wealthier couples are going to consider these tours as an option for their foreign honeymoon while getting vaccine additionally!
Saipan Travel-Bubble
South Korea has a travel bubble setup with Saipan where travel bubble-flight will take off with Asiana Airlines 623 from Incheon at 9:00 a.m. and reaching Saipan at 2:30 p.m. Jeju Air 3406 is another flight from Incheon at 8:30 a.m. and arriving Saipan at 2:10 p.m.
A travel bubble is an agreement between two or more countries to allow vaccinated people to travel without having to quarantine upon arrival and return. For travelers taking advantage of the travel-bubble program, they need to have a PCR test within 72 hours of their arrival on the island. Once reaching Saipan, they will get an antigen test. Results are quick and travelers will get them in 15 minutes. People with confirmed negative will be able to travel to certain locations on the island. 
Travel from America to Become More Complicated
From September, all US citizens will need to complete an Electronic Travel Authorization (ETA) form and get approval before traveling. This K-ETA was launched as a pilot program in April to offer visa-free entry for international visitors to ROK. According to press release from Korean embassy in the US, US citizens will need to fill in the form atleast 24 hours before traveling to Korea. As of right now, there is a fee waiver but starting September, the K-ETA will cost $8.75.
You can apply for the ETA from the Republic of Korea's ETA website or the mobile app.
The K-ETA is not only necessary to enter South Korea, but it will also exempt you from submitting arrival cards necessary for immigration. This K-ETA form will not exclude travelers from current pre-travel testing requirements.
Current travel requirements to South Korea: Per the U.S. Embassy in South Korea, proof of a negative COVID-19 PCR test (within 72 hours of departure) is essential for all inbound travelers, including those who have vaccine shots. In addition, there is a mandatory 14-day quarantine upon entry for most visitors. You can apply for a quarantine exemption based on certain eligibility requirements, including visiting family or attending a funeral.
Read relevant travel news from KoreaTravelPost that will affect your travel plans to South Korea:
5,126 total views, 7 views today